RAID Data Recovery
Secure Data Recovery has over 15 years of experience recovering lost data from all RAID levels, including, RAID 0, 1, 5 & 6. We specialize in complex hybrid, nested RAID arrays such as RAID 01, 10, 50, 60 and with our team of highly-trained engineers are equipped to tackle any data loss situation on failed RAID systems with a 96% documented success rate. Our industry leading SSAE18 SOC 1, 2 and 3 data security processes and industry leading "No Data, No Recovery Fee" guarantee make us the trusted choice to restore data from the worst digital disasters.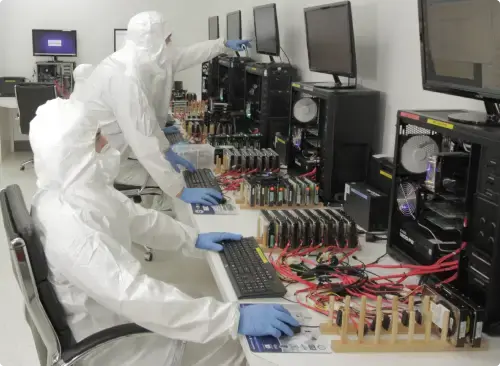 Our customers rate our services:
We Helped Thousands Get Their Lost Data Back.
With over 5,453 satisfied customers and growing, we are proud to provide outstanding customer experience and quality service that consistently exceed customer expectations.
View All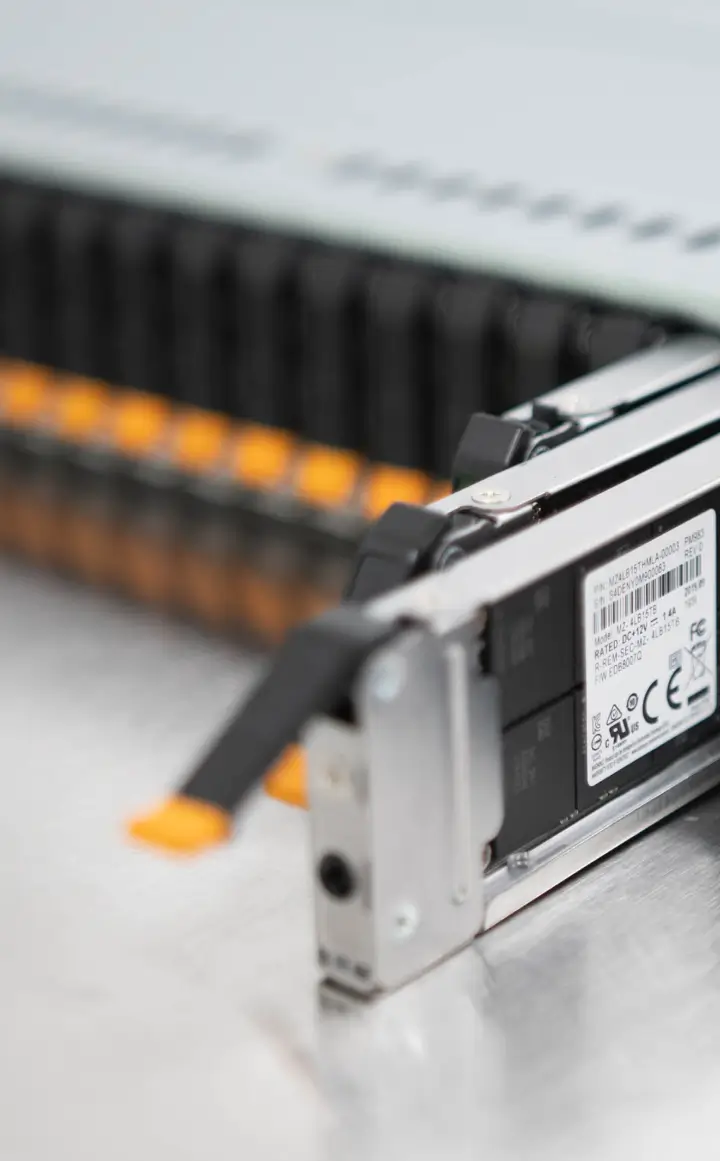 Professional RAID Recovery Service
Our team of experts is the best in the industry at recovering mission critical data from failed RAID arrays of any level and operating systems. Our recovery service offer flexible solutions for lost data raging from economy to emergency around the clock services. We've solved some of the most complex data loss situations due to failure of multiple hard disks, software corruption and human error with extraordinary results. We are able to successfully recover data from all RAID levels ranging in size from two RAID drives up to several hundred RAID disks.
RAID Data Recovery Reviews
Ted Smith
Reviewed on Nov 17, 2023 | Plano, TX
After experiencing two mysterious server failures, I had a lot of questions. Why did these servers fail? Was it hardware, software, human error, malicious activities, or was it something else? Why weren't we able to recover from the failures? I needed answers. As a last option, we considered data recovery. I found Secure Data Recovery through a Google search. They were responsive and open to worki... Read Moreng on a custom project that would piece together and recover the data we had lost. Their flexible approach enabled us to build a plan and price that met our needs. Despite the complexity, the Secure Data Recovery team was able to get all the data we needed. We were very pleased with their service.
Tom B
Reviewed on Nov 15, 2023 | Tallahassee, FL
Big Thank You to Secure Data Recovery!
Having your main hard drive crash is one of the worst feelings in the world. All the time & energy you put into those files, and now they seem lost forever. Well, Secure Data Recovery to the rescue! All it took was one call and everything was set up, I dropped off the failed drive at a location near to me and it was on its way to their facility. Good customer service and fast action thanks to ... Read MoreJake. When the new drive was returned I was concerned the data would be in some distorted and fractured format... but everything appeared normal just like the original drive! Now I have ALL my data back thanks to Secure Data Recovery! And the best part was their willingness to work with me on the price! When I could not get management approval to pay the original quote, they were able to negotiate a lower price that better fit our budget. To me that is awesome service! Thanks again to Jake and Secure Data Recovery!!
Carlos Gameros
Reviewed on Nov 10, 2023 | Peoria, AZ
This is the second time using Secure Data Recovery. Once again service was great. The return time was a lot faster then promised. Thanks Jonathan for helping me out and working with me to get my data.
Ryan Lee
Reviewed on Nov 01, 2023 | Oakland, CA
Successful Recovery and Awesome Customer Service
I have primarily used my WD EX4100 cloud server to store work-related documents and family photos. When my server went out just recently, SecureData was able to recover all my files, 10 TB worth, at a price that could not be beaten. My account representative, Jacob, was also extremely friendly and helpful. He walked me through the entire process and was there to answer all of my questions in a cle... Read Morear and timely manner.
Thanks SecureData!
Max Alvarez
Reviewed on Oct 31, 2023 | New York, NY
Jonathan Nguyen at Secure Data Saved My Sanity!
It broke my heart when two of my vintage "G" optical drives suddenly refused to connect with my computer. Of couse, these were the drives containing the most important data for my work. After signing up with Secure Data, I was incredibly impressed with how promptly Jonathan Nguyen communicated with me about the tech issues. His followups to my online questions were immediate and helpful, and his w... Read Moreork gave me confidence and reassurance that all would go perfectly -- which it did. There was no need for me to send followup emails to Jonathan because he was totally on top of the situation and always replied to my inquries instantly. This is a very rare form of customer service in 2023! Thanks again, Jonathan, for saving the day!
Marc Olivier Celestin
Reviewed on Oct 10, 2023 | Miami, FL
I had the misfortune of experience a set of RAID drive failure.
Not all business critical files were backup. Within about 5 working day, Jake and his team had recovered 100% of the content of my disks.
Since I am located outside of the US, they offered to have my MOST CRITICAL files (up to 5GB) available to me via a cloud service so I could be up and running without actually receiving ... Read Morethe physical drive they had prepared for me after the recovery.
Although I do not wish for anyone to go through such stress, know that Jake and his team can make miracles happen!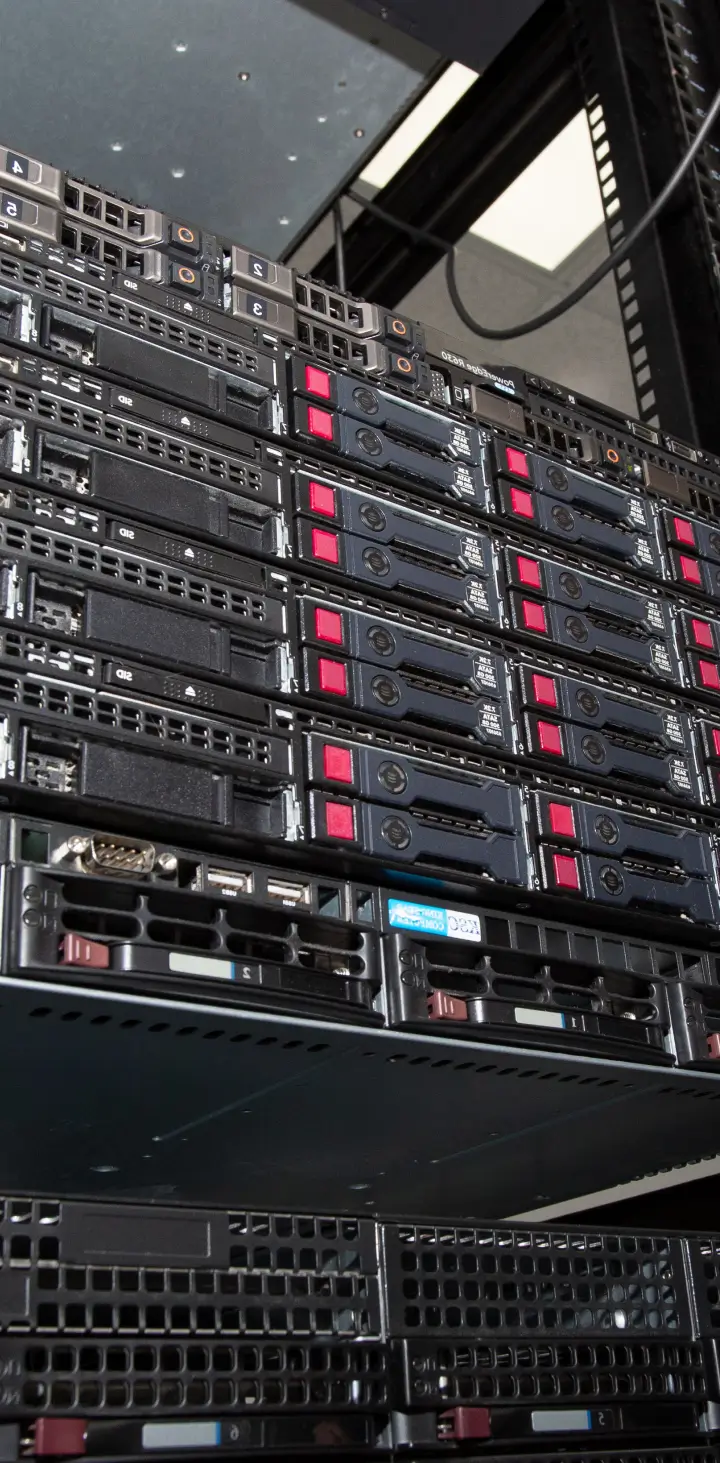 SAN & NAS Data Recovery
While vastly different by design, SAN and NAS data recovery process requires similar methodology. Our expert RAID data recovery engineers specialize in rebuilding the RAID architecture of complex file-based and block-based storage systems for the best results with NAS and SAN data recovery. In addition, our team holds an immense library of custom tools required to address custom block size hard disks as well as many of the proprietary SAN-NAS hybrid operating systems such as Synology appliances and non-standard file systems such as NetApp, EMC and SNAP that may challenge others to deliver the necessary files with minimum downtime.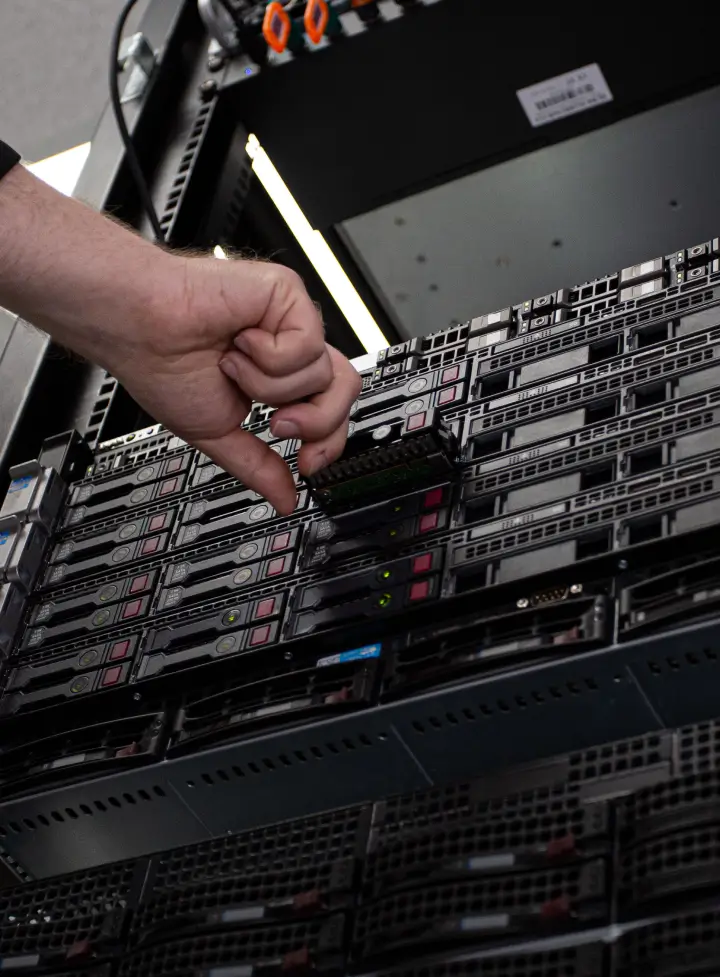 Hybrid & Nested RAID Recovery
These RAID 0, RAID 10, RAID 50, and RAID 60 arrays combine two or more levels, blending the data redundancy and increased read & write speed performance of standard configurations. Still, no storage is failproof and these RAIDs fail from multiple causes such as disk errors, multiple disk failures, and human errors. Recovering data from hybrid and nested RAID arrays requires advanced techniques and recovery tools uniquely available to Secure Data Recovery engineers.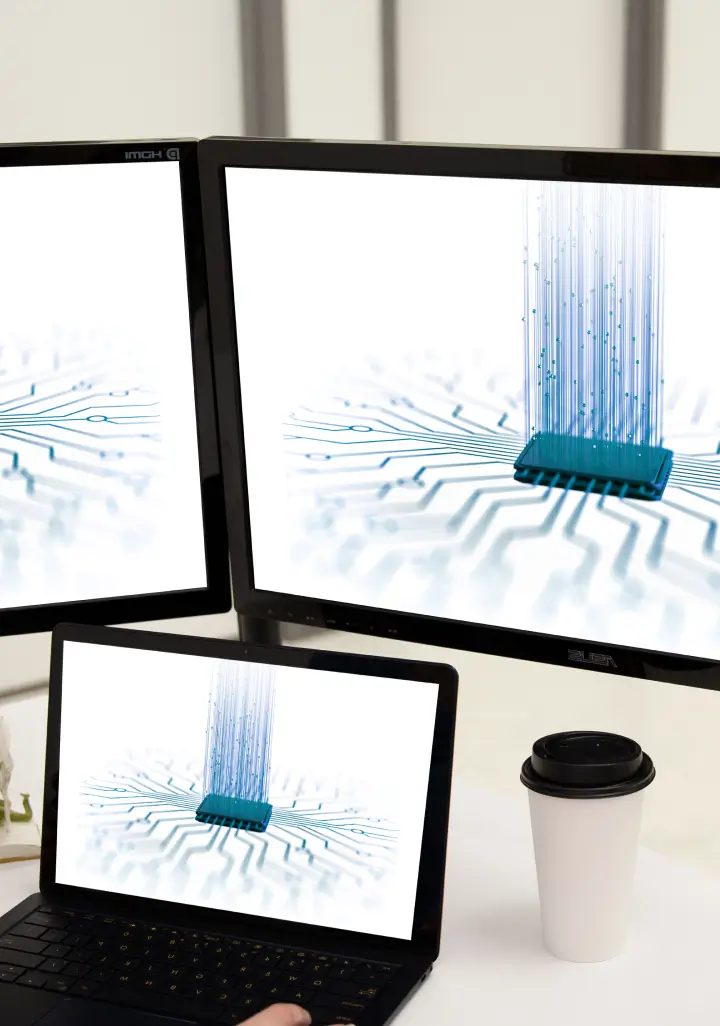 Virtualization Data Recovery Service
Whether you are running VMware, Hyper-V, Citrix XenServer, or any other virtualization technology, the data stored on your virtual drives is critical to your operation and should be protected with redundant backups and secure data protection solutions. Virtualization can offer many advantages to businesses but also comes with unique risks associated with its specialized architecture and software that require advanced techniques to recover. We have developed advanced tools to recover data from storage virtualization failures caused by read errors, hardware failure, ransomware attacks, and human errors.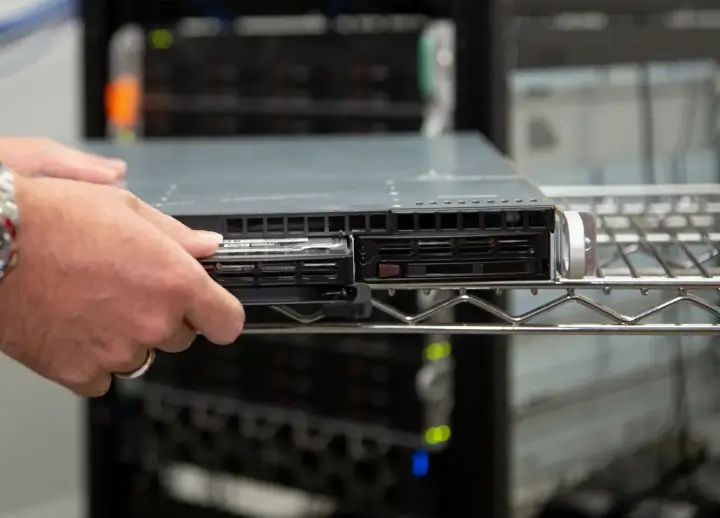 Server Data Recovery
Data loss due to a server crash is especially costly since the impact of inaccessible data spreads to numerous endpoints instantly and can grind productivity to a stop. Even the best raid servers with correctly configured data protection data parity from manufactures like Supermicro, Fujitsu, HP and IBM can experience a sudden raid array failure. Our server data recovery services are dedicated to recover files from single disk drive servers to large cluster computing, web, mail, and database servers with maximum efficiency to get your data back online with minimum downtime. If you need to talk to the RAID data recovery experts about the next steps, call Secure Data Recovery.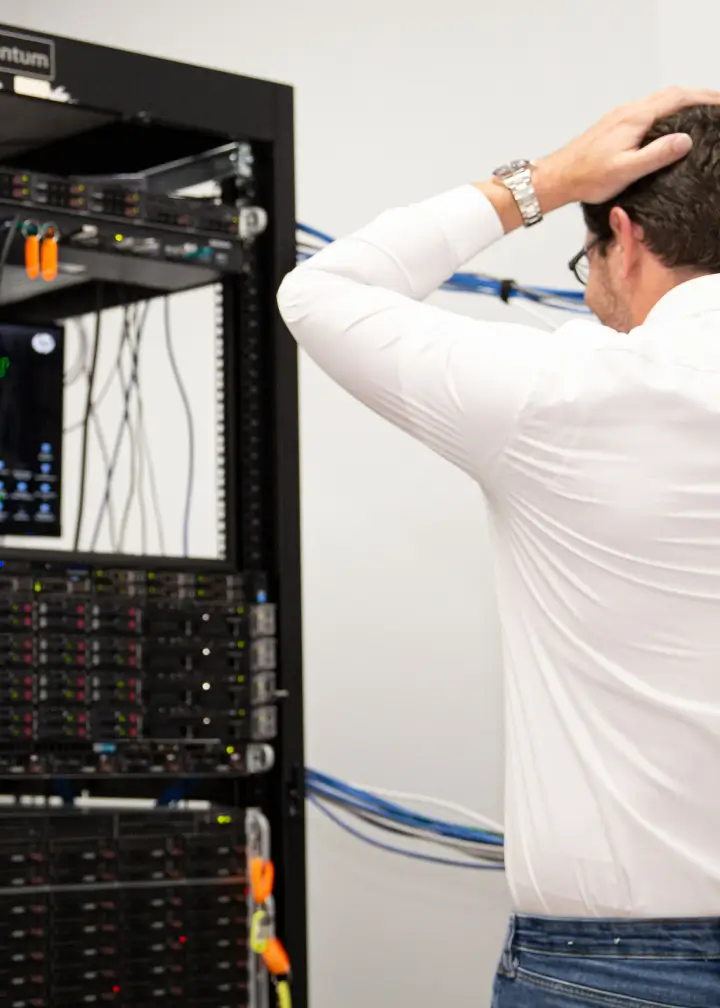 What not to do when a RAID Fails
These actions will cause damage to the drives, destroy redundancy, damage file systems, and permanently damage the data. Limiting the time an array runs in degraded mode greatly increases the chance for successful file recovery.
Attempt to reset the data storage
Re-insert and force online RAID members
Try to repair fs by running CHKDSK or fsck
Read from drives making abnormal noises or have SMART errors & bad sectors
Run free RAID recovery software programs or software applications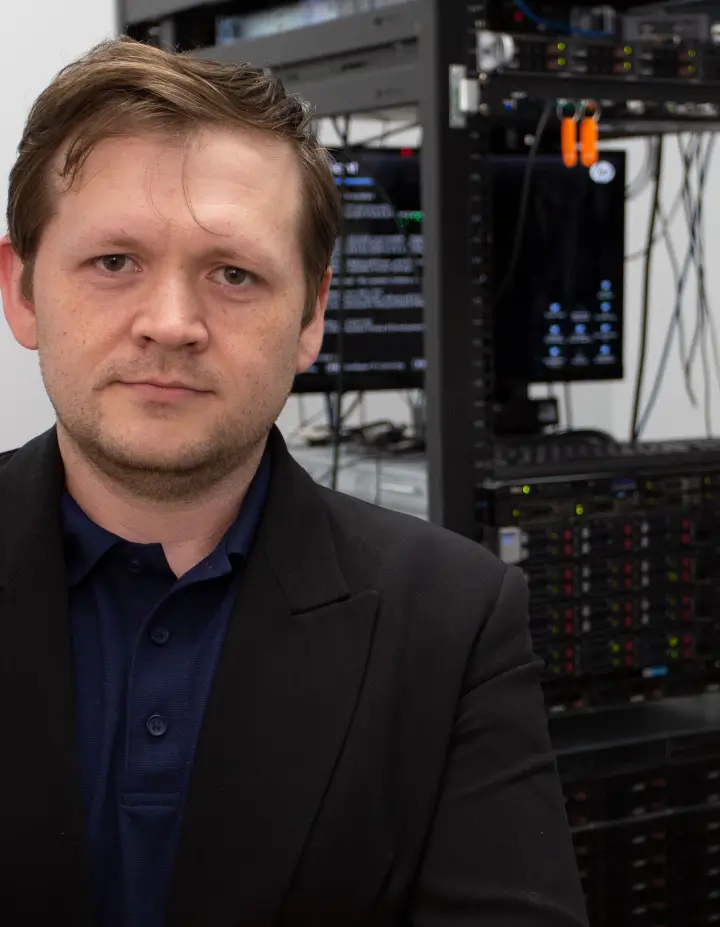 What to Do When Experiencing RAID Failure
Immediately shut down the system and call a professional.
Make detailed notes of the events which occurred (physical damage, odd noises, power issues, and other anomalies)
Label the sequential disk order of the array configuration
Compose a list of necessary files, including the locations of important data and the volume size
Detailed information will help reduce the amount of effort required to perform the file recovery.
Common causes of RAID Crash
When mission critical data is lost or compromised, production comes to an abrupt stop and the results can be lethal to your business and your bottom line.
While a redundant array of independent disks have data redundancy and fault tolerance, in many cases, one raid drive failure can affect the entire RAID configuration. Your array can experience data loss due to a variety of scenarios including:
Accidental data deletion
Formatted partitions
Virus infection
File system corruption
RAID controller failure
Incorrect RAID rebuilding process
Single or multiple drive fails
Inaccessible RAID Volumes
Power surge or power outage
Abnormal termination of a rebuild
A replacement drive has failed
Multiple Physically failed disks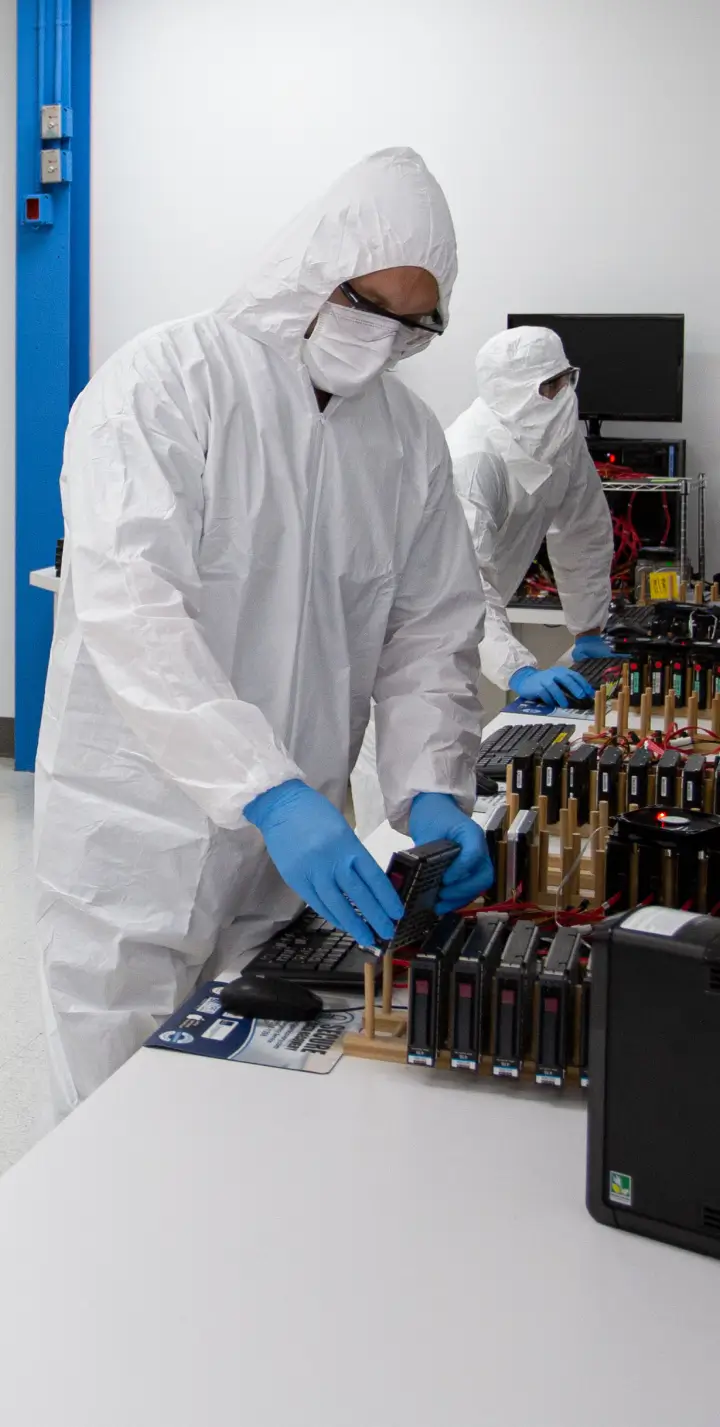 RAID Data Recovery Experts
Our data recovery process begins with a non-destructive diagnostics of your RAID configuration to determine the exact nature of the problem with the data storage. During the examination our team will evaluate the condition of each RAID drive, scan, and analyze the RAID/SAN/NAS metadata to determine the probability of a successful recovery and the scope of work required to recover the data. Once complete, a customer services advisor presents the recovery options including a fixed quote for the successful recovery. Upon approval, our team will repair failed disks and image them to preserve the original state of the RAID disks. The final stage is to perform RAID assembly, SAN assembly, file system repair, or database repair as needed and test the quality of the recovered data. To complete the process, our technicians transfer the extracted data to a new secure hard drives and prepare it for return shipping or customer pickup.
RAID Data Recovery Success Stories
Our mission is to provide the highest success rate technologically possible in the shortest amount of time, and we are committed to our "No Data, No Recovery Fee" Guarantee. See some of our happy customers who trusted Secure Data Recovery to get their data back.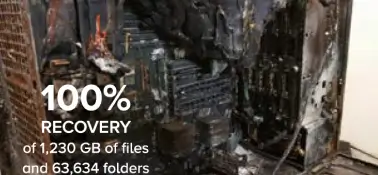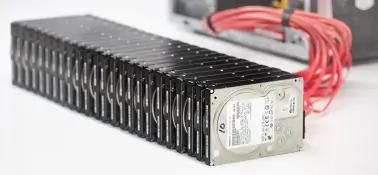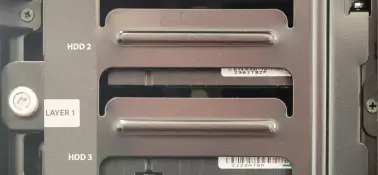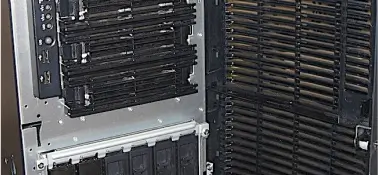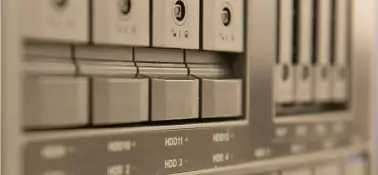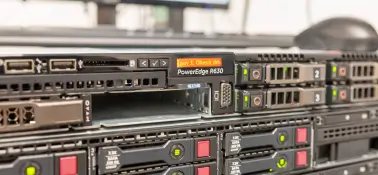 Frequently Asked Questions
Does my RAID configuration level affect the data recovery process?

The engineers at Secure Data Recovery are experts in treating any type of RAID array. While configuration options can make recoveries more difficult depending on the failure itself, we regularly work with RAID 1, 0, JBOD, nested RAID and many other arrays. Our overall success rate for RAID recovery is 96%.

Can you remotely recover data from my RAID?

In some instances, yes. We have an advanced set of services for RAID arrays, but we can't remotely repair a RAID if it has been physically damaged. Those types of data loss scenarios must be treated in our certified lab.

How much does a RAID recovery cost?

Costs vary between cases due to factors like RAID configuration level, number of drives, operating system, failure scenario, and size of the files that must be retrieved.

Secure Data Recovery provides risk-free diagnostics for all RAID systems and stands by the company's "No data, No recovery fee" guarantee. We maintain a fully equipped RAID lab and our engineers can treat any scenario effectively.

Can I use data recovery software to recover my RAID files?

We do not recommend using software for recovery on RAID systems. Many commercial applications are not designed for RAID arrays and can cause serious file corruption. Operating your RAID in a failed state can cause permanent damage and overwrite of files. Secure Data Recovery engineers make a full clone of each drive in the RAID array before performing logical repairs. This ensures the best chance at a full recovery.

Does my operating system affect the RAID recovery process?

Yes, though the file system on your operating system has a greater effect. Many RAIDs use Linux, Unix, Solaris, Windows, or Mac OS. Our team have developed specialized utilities for the file systems associated with these products.

What can I do to ensure a fast turnaround for my RAID recovery case?

Take appropriate steps to limit the damage to your system by turning your server off as soon as you notice failure symptoms. Do not attempt to rebuild a damaged RAID array if you notice error messages or if previous attempts have failed. Keeping the array powered down will increase your chances of a full recovery.

Secure Data Recovery offers several turnaround options for RAID data recovery including 24/7 emergency service with an average turnaround of 48 hours.

What is an ISO 4 Class 10 Cleanroom?

A cleanroom is a controlled environment with minimal airborne particles. It's maintained for cleanliness, airflow, and to prevent contamination. When we talk about ISO 4 Class 10, it means there are no more than 10,000 nano particles in every cubic meter of air.