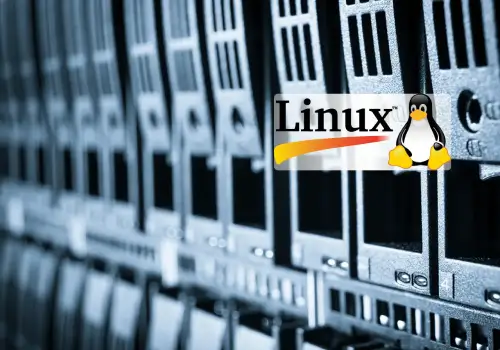 Data Recovery for Linux operating systems devices
With a skilled team of Linux engineers and dedicated software tools for most distributions, Secure Data Recovery Services provides data loss solutions for all Linux and UNIX operating systems. We specialize in Linux data recovery and offer expert options for hard drives, solid-state drives, RAID servers and other digital storage devices.

Secure Data Recovery Services delivers efficient services for every version of Linux, UNIX and related operating systems.

Linux is a fundamentally flexible operating system, and because most distributions are open source, capable options exist for both personal computer users and businesses. It is a scalable operating system, and many distributions implement powerful safeguards against file corruption. Some versions of Linux also have undelete and backup functions, which further limits the chances of permanent data loss.Even with these features, however, file loss is a common issue for Linux and UNIX users.
Some of the most common reasons for data loss include:
Physical Hard Drive Failure and Electronic Damage
File Corruption
Logical Damage from Viruses, Accidental Deletion and Formatting
Linux Server Rebuild Failures and Other RAID Issues
Linux uses specialized folder structures and file systems, and different distributions can present new challenges for data recovery engineers. At Secure Data Recovery Services, we have dedicated tools for all file systems used with Linux and UNIX, including exFAT, ext2, btrfs, ext3, NTFS and many others. We also have experience with dozens of major distributions such as Ubuntu, Mint, Solaris, CentOS, Fedora and Debian.
What to Do When a Linux Computer Loses Data
If you lose access to important files, you should immediately shut down your computer or server. This will help to prevent overwrites, physical damage and other issues that could cause permanent data loss.
Do not attempt to recover your files with third-party applications or through shell commands. Depending on the source of the damage, software could complicate the data recovery process significantly.
Linux servers should be disconnected, but if this is not possible, isolate the affected partition to prevent accidental overwrites (however, if you notice signs of physical media issues, shut down the array entirely).
Unplug the power source from personal computers to prevent surges and other electrical events from affecting your media.
Immediately contact a data recovery company with Linux or UNIX experience.
Secure Data Recovery Services can provide the fast answers you need to make a recovery plan for your system, and because we use state-of-the-art technology to perform RAID repair, file repair and other advanced services, we are approved by all major hardware vendors as a safe data recovery option.
Choosing a Qualified Linux Data Recovery Provider
Different Linux distributions use different methods to write, store and access files, and data recovery engineers need extensive experience with Linux in order to provide reliable results. Secure Data Recovery Services supports all Linux and UNIX operating systems including proprietary distributions, and our extensive software base ensures fast results regardless of the failure type.
To protect against media damage, we perform all hard drive repair services in a certified Class 10 ISO 4 Cleanroom, which is strictly controlled to prevent contamination or electrostatic discharge. We also take appropriate care when handling sensitive files. As the first data recovery company with a SSAE 18 Type II SOC-1 certification, we use dedicated controls to prevent unauthorized access to your media and your recovered data, and we fully comply with various widely used standards such as PCI-DSS and HIPAA.
More reasons to choose Secure Data Recovery Services:
Dedicated Linux Software Specialists
24-Hour Access to Customer Service and Online Case Tools
Multiple Service Options for Every Type of Storage Device
Industry-Leading Security Credentials
Support for Solaris and Other UNIX Operating Systems
Our Linux data recovery services begin with a detailed media evaluation. After performing a basic analysis of your hard drive, server or other device, we can provide you with a price quote and a turnaround estimate. Multiple service levels are available, including 24/7/365 emergency data recovery services, and all options include our no recovery, no service fee guarantee. By choosing Secure Data Recovery Services, you can prevent Linux data loss from affecting your business and quickly restore essential files without taking serious risks. Call us today at 1-800-388-1266 to get started.