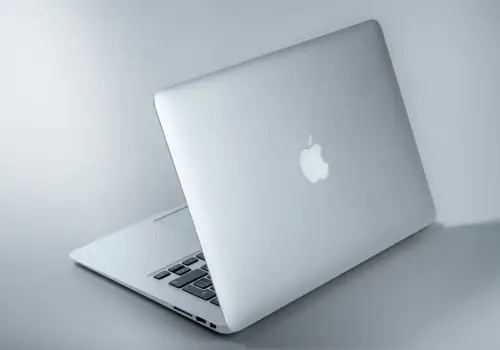 We are Certified Experts for all Apple Mac devices
Mac OS X data loss is a serious issue for Apple users and sudden events like hard drive failures and file corruption can occur without warning. When you lose key files, you need help from professionals with experience and credentials.
As an ACMT certified provider, we have treated thousands of Mac systems for personal computer users and businesses of all sizes.
We have provided reliable, recovery services for Apple devices for a number of years. These devices present several challenges for recovery engineers, and to ensure the highest level of service, we staff Apple Certified Macintosh Technicians (ACMTs) who maintain high success rates for all of our Mac OS X recovery operations.
What is an ACMT Certification?
While Apple does not certify individual companies, the manufacturers do provide certification courses for technicians. An ACMT certification shows that a technician has a thorough understanding of Mac OS X data structures and the HFS+ file system.
In order to earn ACMT certification, technicians must demonstrate:
Familiarity with Features and Functions of Mac OS X 10.8 Lion
Knowledge of Mac File Systems and File System Troubleshooting
Familiarity with Common Mac Applications
Technician-Level Skill with Mac OS X Systems
ACMT-certified engineers know to identify and treat some of the most common problems that stop users from accessing their files. They can use their knowledge to find creative data recovery solutions, and they offer faster, more reliable results than non-certified technicians.
A technician also needs access to state-of-the-art equipment and advanced utilities in order to recover files from damaged Mac OS X systems, but ACMT certification is an essential credential in that it demonstrates the competence of the engineer.
What to Do if Your Mac OS X Computer Loses Data
When your Apple system fails, turn it off immediately to prevent accidental damage. Never attempt to recover your own data and never bring your computer to a non-certified company. Contact one of our representatives and have your Mac's model number ready along with a brief description of the computer's failure symptoms.
Working with certified technicians will greatly improve your chances of recovering your data. Mac OS X file recovery is an involved process and without proper training technicians might make critical mistakes that could compromise the integrity of your data.
Our advanced data recovery laboratory allows Mac specialists to find creative ways to treat unique data loss scenarios. We treat each physically damaged device in a certified Cleanroom and use Mac-specific utilities to treat problems like file corruption and accidental deletion. Our Mac OS X specialists have years of experience with common Apple models, and they never take risks with your media.
Security and Practices from a Certified Provider
We use better privacy practices than any other certified Apple recovery provider, and we hold a number of certifications for our security systems. We are compliant with SAS 70, SSAE 18 Type II, FERPA, PCI-DSS and other standards and a member of the GSA schedules.
As data recovery experts, we treat hundreds of Apple cases every year. We offer risk-free diagnostics for all devices, and with multiple service levels and best-in-class technology, we provide the best resource for Mac recovery available anywhere.
Call us today at 1-800-388-1266. Our ACMT certified technicians can discuss your case and help you choose appropriate services for your computer or system.