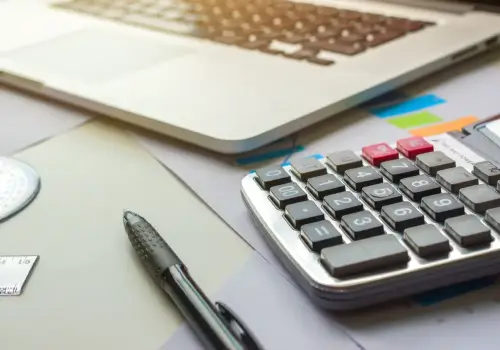 How Much Does Data Recovery Cost?
It's probably the most common question our team is asked: How much does data recovery cost? We understand how confusing data recovery pricing may seem, especially to someone having to deal with data loss for the first time. That's why we've worked hard for over a decade to provide the most comprehensive, transparent, and trusted data recovery services available.
Determining Data Recovery Costs
It's important when deciding on a provider to choose one that is transparent about how they determine data recovery costs. The price of data recovery services can only be determined based on the exact condition of the storage device and the specific scope of work required in order to reliably and successfully restore the data. With Secure Data Recovery Services, every project begins with a free diagnostic inside of our secure audited labs performed by experienced professionals specializing in the exact device type and issue your storage media experienced. Upon completion of the evaluation, we provide you with a detailed diagnostic report and a concrete non-obligatory quote for recovery of your critical data before you ever need to decide on whether it makes sense to spend the money. All quotes we provide are precise, ensuring that your data recovery cost will never increase even if the recovery process becomes more difficult than originally expected and will only be payable upon successful completion with our "No Data, No Recovery Fee" guarantee.
Do's & Don'ts of Data Recovery Pricing
Follow these simple recommendations to reduce your data recovery pricing:
Shut down the affected device in case of accidental deletion to prevent overwrites and/or file system damage
If using software for formatted or deleted files, do not extract the data onto the same device you are scanning
Turn off the failed device in case of physical failure, especially if your hard drive is clicking, beeping or chirping
Do not run data recovery software on a physically failed device
Do not restore your laptop or desktop to a previous point if unable to boot
Do not run invasive commands such as chkdsk on your drive or computer as it may cause irreversible file system damage and file corruption
Call a data recovery professional for a free pricing consultation
800-388-1266
What Are the Variables that Can Affect Data Recovery Pricing?
You can search the internet for data recovery pricing, and you'll likely find several sites offering cost ranges from hundreds to thousands of dollars. In the absence of specific knowledge about your device and a thorough diagnostic to find the cause of failure, these are simply guesses that say very little about the dollars you will need to spend in order to successfully restore your data in working condition. Per-gigabyte or flat rates are the least effective measures for achieving fair and honest pricing.
Secure Data Recovery Services maintains state-of-the-art facilities equipped with proprietary software and hardware to ensure you get the best chance for successful recovery from virtually any digital storage and any scenario. When we provide pricing estimates, we do so transparently based on the information we are supplied and years of experience as a leader in the data recovery industry.
We understand the impact data loss can have and make it our goal to educate our clients on how to best recover and protect their valuable data. We hope that the points we have shared below will shed light on what goes into calculating the precise cost of data recovery and hopefully alleviate some of the stress associated with losing your data.
Time Investment
Data recovery engineers spend years gaining the technical expertise and practical experience required to achieve successful results. The more experienced they are, the better results they can achieve. Professional data recovery services can cost in the range of $100 to $300 per hour, depending on the difficulty associated with the recovery process.
Our certified engineers are the best-credentialed in the industry with a 96% success rate. If for any reason we can't successfully recover your data, you pay nothing. Their knowledge and skill allows us to offer our customers this pledge.
Industry Best Data Recovery Tools
Data recovery technicians use a wide range of tools and specialized equipment for both non-invasive and invasive data recovery. These might include software utilities for locating and extracting lost data or specialized hardware, such as head combs or drive spindle replacement tools.
Complex non-invasive data recovery cases may need the development of new proprietary tools for forensic-level manual data retrieval. Projects requiring invasive recovery utilize certified Class 10 ISO 4 cleanroom environments, soldering stations, and specialized data recovery hardware that works in sync with our software tools to achieve the best results with the fastest turnarounds possible.
Professional data recovery labs can cost hundreds of thousands of dollars. Our state-of-the-art audited labs are fully equipped to effectively meet the full range of any data loss situation.
Audited Secure Infrastructure
Commercial space and the necessary physical and cybersecurity mechanisms to ensure the safe handling of customer data are essential for any professional data recovery provider. Physical security includes in-person monitoring, alarm systems, and interior/exterior surveillance.
Security is at the heart of data recovery services. In addition to all physical security precautions, our labs undergo regular third-party audits, to ensure that all data handling procedures are certified.
Secure Data Recovery Services undergoes voluntary third-party SSAE 18 SOC 1, 2, and 3 audits to verify the effectiveness for over 80 cybersecurity protocols. We routinely help customers recover highly sensitive and confidential information, keeping that data safe at every stage of the process.
Unsurprisingly, the aforementioned infrastructure controls we utilize come at a cost, but they are essential to providing you with the confidence that your data is kept secure and confidential throughout the process.
Replacement Components
Having immediate access to parts for a wide variety of storage devices is crucial to providing fast turnarounds. Each component must be matched using multiple identifiers from make and model down to specific firmware or manufacture date. Professional data recovery companies gather and catalog thousands of replacement parts for hard drives, SSDs, mobile phones, and other storage devices.
Any broken or malfunctioning device needs to be repaired to a working or partially working state to allow for file-level recovery. Having a vast library of replacement components, such as read/write heads, controllers or microchips allows us the versatility to offer you the best success rates in the industry with the fastest turnaround times.
Secure Data Recovery Services maintains partnerships with major device manufacturers, giving us the inside edge for complex data loss scenarios that never threaten any existing product warranties. These partnerships also allow us to keep pace with rapid technological advancements so we can respond effectively to current and emerging data loss threats.
Research and Development
Creating new tools and utilities is essential to keep pace not only with the ways that existing media can fail but with the rapid transformation of digital storage technology. As manufacturers find newer and more efficient ways to store data, data recovery companies need to develop responses to the increasingly complicated ways that data can be corrupted or lost.
Data recovery is not always possible with widely available tools. Every data loss situation is unique. Often, the techniques required to resolve your specific data loss don't exist. They need to be created. Secure Data Recovery Services has dedicated research and development teams for each major media type, including hard drives and SSDs, RAID arrays, mobile phones, and flash memory systems. We're able to help where others fall short.
Why Choose Secure Data Recovery Services?
We ensure that all of our business practices – from customer support to pricing to every facet of the data recovery process – are carried out transparently and honestly. We make the results of our third-party cybersecurity audits and certifications available to customers on our website.
Our data recovery engineers maintain a documented 96% success rate – the highest in the industry. We utilize the same tools and maintain the same security practices to successfully restore data for government agencies, the military, multinational corporations, small and medium sized businesses, and individuals.
We know that cost matters, and we work hard to give our customers the best value for their money. That's why we stand by our "No Data, No Recovery Fee" guarantee. If for any reason we can't recover your lost data, you pay nothing.
Call us at 800-388-1266 to speak to a data recovery specialist and take the first step toward recovering your lost data.