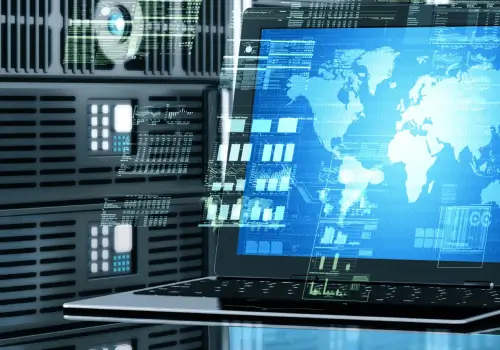 VMware Data Recovery Services
Secure Data Recovery provides expert VMware data recovery for deleted, corrupted, and damaged virtual machines, snapshots, virtual servers, and virtual disks. With a global network of offices and certified, experienced data recovery professionals, we give our clients a secure way to get back up and running quickly. Early involvement of our team will limit the downtime and the associated consequences of permanent data loss. We work quickly to analyze your data loss situation and recover lost data, so you can return to business. When your virtualization data loss causes real-world problems, call the professionals at Secure Data Recovery.
With our "No Data, No Recovery Fee" guarantee you have total peace of mind. We recover your data, or you pay nothing.
Our customers rate our services:
We Helped Thousands Get Their Lost Data Back.
With over 5,453 satisfied customers and growing, we are proud to provide outstanding customer experience and quality service that consistently exceed customer expectations.
View All
VMware Virtual Machine Recovery
VMware virtual machines are created with the help of virtualization software such as VMware Workstation, VMware Fusion, VMware Server, or VMware ESXi and often store production data for small to large businesses. Losing files from within virtual machines or the entire virtual machine can stall even the largest organizations. When this happens, it's essential to choose a data recovery service provider that has experience not only in cleanroom data recovery but with the nuances of virtual disks and virtual machines running all versions of VMware. Secure Data Recovery has saved vital data for thousands of customers with a 96% success rate. If you are experiencing a data loss emergency, contact us 24x7 to speak to a data recovery adviser.
VMware Ransomware Data Recovery
Ransomware can affect VMware files by encrypting them and restricting authorized users from accessing the system. The malware also causes severe data corruption, disrupting connected virtual disks and virtual machines. In addition to encrypting files, ransomware infections can quickly spread across the entire virtual environment and other virtual machines, resulting in the compromised data spreading to other systems. Unfortunately, there is no one-size-fits-all solution when it comes to dealing with the effects of ransomware attacks. Nevertheless, our data recovery experts work diligently on a case-by-case basis to manually retrieve encrypted files and restore access to affected systems. Recoveries are time-sensitive when dealing with ransomware infections, so call us right immediately to discuss your options and learn more about how our data recovery process can help.
Secure Data Recovery Reviews
Ted Smith
Reviewed on Nov 17, 2023 | Plano, TX
After experiencing two mysterious server failures, I had a lot of questions. Why did these servers fail? Was it hardware, software, human error, malicious activities, or was it something else? Why weren't we able to recover from the failures? I needed answers. As a last option, we considered data recovery. I found Secure Data Recovery through a Google search. They were responsive and open to worki... Read Moreng on a custom project that would piece together and recover the data we had lost. Their flexible approach enabled us to build a plan and price that met our needs. Despite the complexity, the Secure Data Recovery team was able to get all the data we needed. We were very pleased with their service.
Carlos Gameros
Reviewed on Nov 10, 2023 | Peoria, AZ
This is the second time using Secure Data Recovery. Once again service was great. The return time was a lot faster then promised. Thanks Jonathan for helping me out and working with me to get my data.
David Hahn
Reviewed on Jun 22, 2023 | Bedford, IN
I have been working as an IT professional for 7 years. I chose data recovery services after finding them in a search. They got good reviews so I figured I would give them a shot. We lost an entire disk array for our main company VM. It was 6 500gb hard drives with several server's worth of data including our company's main file share. Getting it back was not critical, but better than losing it. Ja... Read Moreke Gambatese was very helpful and responsive throughout the process, and I'm happy to report a complete recovery was accomplished.
Thanks Secure Data Recovery

Dennis Dahlin II
Reviewed on May 24, 2022 | Poway, CA
The SD team came through with flying colors. Quick turn around and great results.

Highly recommended!!!
Darren Brown
Reviewed on Nov 10, 2021 | Ottawa, ON
Big thanks to Scott for keeping me on track through this process. As a one-man-band where I work some time things fall through the cracks or get forgotten. Scott kept on top of my file and communicated quickly and with clarity on what my options were and next steps. Looking forward to getting production back up and running now that are RAID drive data was fully recovered.
James Trujillo
Reviewed on May 26, 2021 | Phoenix, AZ
New member of our Disaster Recovery Team
As an IT professional, the idea of having to use a Disaster Recovery Service is terrifying and annoying. There are only a few reasons to use this kind of service and none are positive. SDR made the process very simple and efficient. They were quick to respond and quick to diagnose. When time matters just as much as quality, SDR proved their worth. It was as if they were an extension of our team an... Read Mored will now be part of our extended DR Team.
What Causes Data Loss on VMware Systems
VMware is one of the most reliable virtualization solutions. Creating and managing virtual machines is straightforward, and it provides easy access to those virtual machines through its hypervisor. IT admins can quickly and easily move workloads from one environment to another while keeping everything secure. VMware systems also provide powerful management tools, such as vSphere, allowing the monitoring, automation, and managing of virtual machines. Additionally, VMware provides industry-leading solutions for disaster recovery and high availability of mission-critical systems. It also offers comprehensive support for the latest operating systems and applications. Finally, VMware's cloud solution, vCloud Suite, enables users to take advantage of the flexibility and scalability of a public cloud without sacrificing control. But just because VMware systems have robust, built-in disaster recovery features does not mean failures cannot happen. The following scenarios can still occur:
Ransomware, Malware, Viruses
Human Errors, Data Deletion
Software incompatibility, Incorrect Configuration Changes
Issues with NAS storage connections, including iSCSI and NFS
What To Do When a VMware System Fails
Failed virtual systems need immediate attention from qualified VMware data recovery experts, especially when virtual hard disk issues prevent access to mission-critical data.
Check the virtual server log files and the VMWare event logs for what may have caused the failure. In some cases, an administrator can identify the root cause of the problem.
Check the system resources. Low resources may cause your system to crash. Ensure the memory, hard drive space, and CPU utilization are within operational limits for your application.
Restart. If the issue is minor, a simple restart may fix the issue.
Note any error messages. If your system uses email or digital alerts, get a copy of the exact error codes. Our data recovery engineers can use this information to evaluate your case more accurately. We intimately understand what data loss inside a virtual environment means to our customers and offer 24x7 emergency data recovery service when you need the data back immediately. Under this option, our teams recover many virtual systems in less than a day, drastically limiting your downtime after an unexpected disaster. Contact us to discuss your situation.
Secure Data Recovery Process
1
Free
Consultation
Power down the device and call us, 24x7 for a free consultation and quote.
2
Free Professional Diagnostics
Submit your device at one of our locations for a non-destructive evaluation by a data recovery expert.
3
Review &
Decide
Review the diagnostic results and approve the work order at a set price, payable upon success with our "No Data, No Recovery Fee Guarantee".
4
Data Recovery & Return
Submit payment and receive your recovered data on a new external drive.
Flexible Service Options
Every situation is a disaster for home users, individuals and small businesses. We understand the importance of getting the data back to our customers is as important as the budget and time it takes to get it back. We offer multiple data recovery options to fit your needs.
Economy
5 - 10 day turnaround time
Standard
2 - 5 day turnaround time
Find Secure Data Recovery near you
Data Recovery Service Solutions
Not sure what data recovery service you need? Let our team guide you to select the right data recovery solutions. We understand better than other recovery service providers that a sudden drive failure is an unsettling feeling. Call us to speak to an expert and discuss your situation. We offer several ways to solve your problem.
In-Lab
Is your device completely dead? This is exactly what we specialize in servicing inside of our ISO certified Cleanroom Lab. Get it to us by dropping it off or take advantage of our free shipping and we will take care of it for you or you pay nothing. Call us to discuss your data loss problem and the service solutions we offer.
Our Certified Labs
Onsite Data Recovery
Equipment too large to move or too sensitive? No problem for our experts. We can scramble a team to be anywhere in the world with our equipment and tools in about 24 hours to handle your data loss situation. We are trusted specialists at solving unique data loss challenges.
We Come To You
Remote Data Recovery
Something deleted, corrupted or just disappeared but storage is still online? Just get us an internet connection and let our service team recover your data. You will then access it immediately. Recovery can't get any faster than this.
We Connect Remotely
How To Recover and Repair VMware Files
A DIY solution that saves time and money might be possible if the virtual server or disk is visible and shows the correct size but is not accessible through native commands. However, you still need the right VMware data recovery software. The software development team at Secure Data Recovery has resolved thousands of cases requiring VMware data recovery and virtual machine data recovery. Over the past decade, we have developed powerful tools for internal use to rebuild, restripe, and reassemble VMFS file system data. Now, we are offering a light version for commercial use, so that our customers can conveniently resolve their data loss affecting VMware virtual machines and virtual disks when possible. SecureRecovery for VMware allows users to correct data corruption by supporting the following:
Deleted virtual machines, virtual disks, snapshots, or deleted files from within a VM
VMDK disks made with VMware Workstation, Virtual Desktop, VMware Player, or VMware Server
VMware ESX Server, VMware VSphere, and VMware ESXI
Virtual Machine Disk (*.vmdk files), monolithicSparse, and monolithicFlat
Recovery for snapshot disks of Virtual Machine Disk Files (*.vmdk)
Our software features a simple-to-use Installation and Recovery Wizard and multiple scanning modes, which display the results of the recovered data before you commit to purchasing the software.
*Important note about DIY data recovery. When possible, stop all writes to the affected virtual disk and make a copy of it to another hard drive or similar storage device. Never download any new files or software inside the affected virtual environment, as that may cause data to be permanently overwritten. Not sure what data recovery option you need? We offer a free evaluation on all storage devices. Call 800-388-1266 now to speak to a data recovery advisor.
About Us
Secure Data Recovery Services was started in 2007 with a single location and over the past decade grew into one of the world's largest data recovery companies helping customers recover data with extraordinary capabilities. Powering the success behind our world class services are the talented teams of engineers who develop our state-of-the-art tools and procedures which enable us to recover data from the most challenging data loss circumstances.
Our team is truly passionate about data storage and thrives on the customer satisfaction which comes from reuniting users with their lost data. Our goal is to deliver the best results technologically possible while maintaining the strictest security controls through our numerous industry specific security attestations including regular SSAE18 SOC 1, 2 & 3 audits.
Secure Data Recovery Services has built a solid reputation as the most trusted data recovery provider with a fully transparent and certified process demonstrating that our facilities, processes, and staff exceed industry standards.
From single external hard drives, SSD's, mobile devices to enterprise NAS, SAN, and RAID failures, we are ready to help recover from digital disasters, anywhere.
Secure Data Recovery is not affiliated with Dell Technologies in any way. All trademarks, copyrights, and other intellectual property are the property of their respective owners.