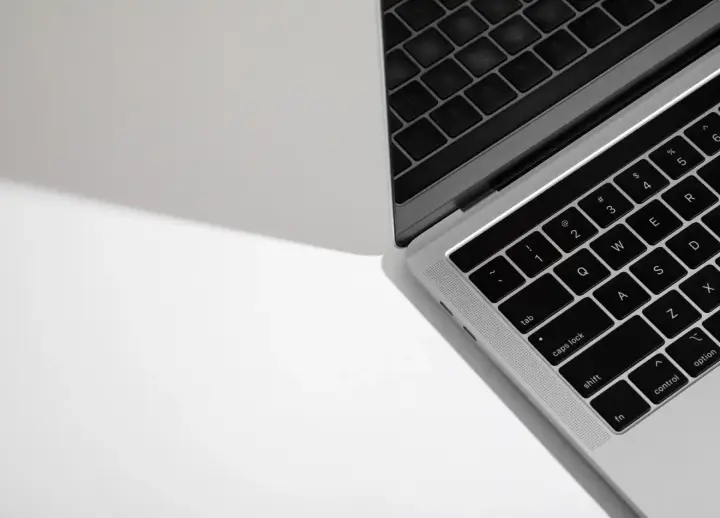 Warranty-Safe Data Recovery Services for Apple Devices
Secure Data Recovery Services provides media repair, data recovery, file recovery and related services for all Apple devices. As one of the only data recovery providers with Apple Certified Macintosh Technicians, we are fully qualified to perform delicate services on Apple devices without voiding our clients' active warranties.
Secure Data Recovery Services is one of the only major data recovery providers with Apple Macintosh Certified Technicians.
Over the last two decades, Apple has grown its market presence significantly, and it currently holds a strong position as a leading vendor of computers and consumer electronics. Apple desktops and laptops typically use a very different hardware architecture than other personal computers, and because of this, data recovery providers need to take appropriate precautions when repairing Apple systems to avoid warranty issues.
Some common types of data loss for Apple computer systems include:
Hard Drive Mechanical Issues and Crashes
File Corruption
Accidental File Deletion or Overwrites
Damage from Malicious Programs
Damage from Fire, Water, and Other Environmental Sources
Electronic Damage
We specialize in Apple data recovery, and our Apple Certified Macintosh Technicians (ACMTs) exercise tremendous caution when treating every case. Additionally, we deliver fast access to our services through a large system of dedicated offices. Secure Data Recovery Services was one of the first providers to offer free standard evaluations for all Apple systems, and we back up all of our services with a no data, no recovery fee guarantee. Call us today to schedule a free diagnosis for your Apple device.
Apple Certified Mac Technicians for Reliable Data Recovery
Apple data recovery requires special tools and years of experience. At Secure Data Recovery Services, we give our ACMT data recovery engineers full access to the world's best media repair tools, allowing for an exceptional overall success rate of 96 percent.
By repairing damaged components, our engineers can restore virtually any Apple computer to a temporary working state and transfer important files to new storage media. We perform repairs in the industry's first Class 10 ISO 4 Cleanroom, a safe environment designed for hard drive repair and data recovery.
We invest in our technology, and unlike many other providers, we use exceptionally strict security practices. Secure Data Recovery Services uses closed networks and state-of-the-art encryption to protect recovered information, and our laboratory fully complies with a number of privacy regulations We hold a full certification for SSAE 18 Type II SOC-1 attestation standards.
We also offer Mac repair services for all types of Apple devices and storage systems, including large RAID arrays. Secure Data Recovery Services' expert staff can quickly restore any system regardless of size, age, operating system or failure scenario, and we use the same dependable security protocols when treating each case.
What to Do When Apple Computer Systems Lose Data
Because hard drives and other devices can sustain serious damage in a matter of seconds, it is important to immediately turn your computer off as soon as you notice signs of data loss. Do not attempt to fix your storage media under any circumstances. If you open any component of your Apple computer, you could void your product warranty or cause significant media damage. Turn your system off and disconnect its power source, then contact Secure Data Recovery Services to discuss your next steps.
Our Apple data recovery services provide:
Turnaround Options Including 24/7/365 Emergency Services
Certified Security
Reliable Success Rates
Free Standard Diagnostics
Easy Access Through a Network of Offices
Dedicated Attention from ACMT Technicians
Secure Data Recovery Services provides efficient services for all types of Apple computers and storage systems. With certified security and best-in-class success rates, we offer the best data loss solutions for Mac OS computer users, and our flexible service options provide a reliable resource for both companies and personal computer users. Most importantly, we dedicate Apple Certified Mac Technician (ACMT) data recovery engineers to every case, and each of our service options features a no recovery, no fee guarantee. To set up a new case or for more information, call us today at 1-800-388-1266.