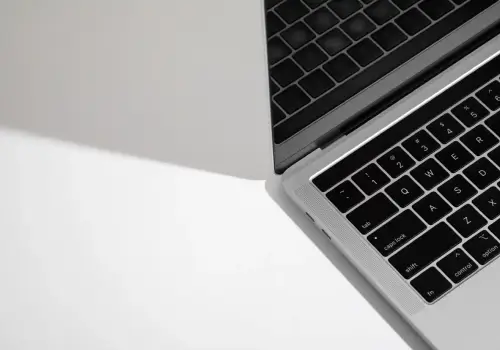 Apple Data Recovery
Secure Data Recovery Services employs a team of Apple-certified technicians that specialize in retrieving lost files from iPhones, iPads, MacBooks, iMacs, and Mac minis. Our engineers have decades of experience across all versions of macOS and iOS. We have encountered all Apple failure scenarios and resolved thousands of data loss cases with state-of-the-art tools and techniques. Experience the Secure Data Recovery difference. Trust the experts with a free diagnostic, a no-obligation quote, a 96% success rate, and a "No Data, No Recovery Fee" guarantee.
Our customers rate our services:
We Helped Thousands Get Their Lost Data Back.
With over 5,300 satisfied customers and growing, we are proud to provide outstanding customer experience and quality service that consistently exceed customer expectations.
View All
Data Recovery for Apple
Our Apple Certified Mac Technicians (ACMTs) can recover lost files from damaged mobile devices, laptops, and desktops. To obtain ACMT qualifications, our engineers had to complete a course and demonstrate extensive knowledge of popular Apple products and operating systems. That includes an advanced understanding of various hardware, iOS databases, and macOS file systems, such as APFS or HFS Plus. Using a certified Apple technician can improve the odds of a successful recovery and reduce downtime following data loss.
Our award-winning customer support team is available around the clock to schedule a free evaluation. At that point, we diagnose the storage media of the Apple mobile device or Mac computer. We have experts in NAND chips, flash drives, solid-state drives (SSDs), Fusion Drives, and hard disk drives (HDDs). If appropriate, we conduct diagnostics inside a Class 10 ISO 4 cleanroom to prevent further damage. We also take additional steps to protect your private data by implementing over 100 cybersecurity controls and undergoing regular SSAE 18 SOC 1, 2, and 3 audits to prove their effectiveness.
After authorization, we retrieve data from the iPhone, iPad, MacBook, or Mac desktop and transfer the recovered files to a new storage device. Our return process is secure, ensuring sensitive data is safe from when it leaves our labs until its arrival.
Apple hardware and software has evolved since 2007. Despite these changes, we have developed new tools and techniques, so we can continue to deliver the best data recovery services for Apple mobile devices or computers.
We are the most reliable Apple data recovery company, featuring more industry-specific certifications than competitors, a 96% success rate, and a "No Data, No Recovery Fee" guarantee. That is the Secure Data Recovery difference.
Mary Ann Hess
Reviewed on Sep 22, 2023 | Salt Lake City, UT
I spent years creating art for a Tarot Card project. Some of my work is backed up on multiple drives, but not all of it. A couple weeks ago my drive storing my work, failed. Scott McMacken saved the day efficiently and quickly! My images are again available to me in editable and printable form. Thank you, Scott!
SHAD USA
Reviewed on Sep 22, 2023 | Miami, FL
The team at Secure Data Recovery Services recovered the needed data in a prompt and professional manner. Communication was swift and all day we were looking for was successfully recovered. Effective and efficient got us back on track.
Allan Carroll
Reviewed on Sep 22, 2023 | San Antonio, TX
Daniel Novak and the team from Secure Data Recovery were fantastic. They recovered all of the data that was important to me and impossible to recreate. They recovered all of the data important to me. Thank-you!
Oliver Bohorquez
Reviewed on Sep 22, 2023 | Bronx, NY
One of my company''s HDDs failed and Scott McMacken and Secure Data were able to recover all our files for us. Service was quick and Scott was always there to answer any questions we had throughout the process. Highly recommend!
Hosanna Rull
Reviewed on Sep 22, 2023 | Houston, TX
Excellent Customer Service
Secure Data Recovery saved my external hard drive that had my whole life in it. It had photos of my son to years of business files. I was impressed with how responsive Eric Dvorin was. Always keeping me up to date and responding to my emails quickly. He answered any questions I had and made the whole process as fast as possible so I could get my hard drive back so I could be back in business.
Jon Zenz
Reviewed on Sep 22, 2023 | Poughkeepsie, NY
Secure Data Recovery Review, Jon Zenz
I am very happy with what I got from SDR.
iPhone Data Recovery
Our specialists have the soldering expertise and equipment to recover data from dead or damaged iPhones. Recovering deleted data from iPhones is more complicated since the introduction of Data Protection in 2014. Recent models have industrial-grade encryption hardware and powerful erasure algorithms. As a result, restoring deleted messages, photos, and videos is difficult without an iCloud backup. However, our engineers can still perform phone data recovery by accessing the freelist of SQLite databases to recover contacts, calendars, notes, and Safari data unless it has been defragmented or vacuumed.
iPad Data Recovery
We have sophisticated tools and techniques to extract data from dead or damaged iPads. Our technicians can work around a broken touchscreen and access the iPad's internal storage to recover lost data. Recovering deleted files on an iPad is similar to an iPhone. The design of iOS makes restoring deleted data on an iPad difficult without an intact backup.
MacBook Data Recovery
Our engineers have the technical expertise and skills to recover data from MacBook Pro and MacBook Air models in the most challenging situations. Modern MacBooks have high-performance SSDs, hardware-based encryption, and an Apple M-series chip or Intel processor. Though each contributes to a desirable notebook computer, these features require experts in Apple laptop data recovery. Our continued investment in cutting-edge research and development allows us to adapt and set new standards for professional SSD data recovery.
iMac Data Recovery
We specialize in recovering lost data from inaccessible iMacs regardless of generation. Our desktop data recovery services for the Apple all-in-one computer have encountered and resolved all failure scenarios. We can retrieve files from the SSDs in newer iMacs, Apple's own Fusion Drives in models from the 2010s, and the HDDs in original desktops.
Mac mini Data Recovery
We offer certified data recovery services for users that cannot access critical data on their Mac mini. Our engineers have decades of experience with the small-form-factor desktop and the skills to address specific situations. While the newest Mac minis use SSDs, the first models required hard drive recovery. Our team can assist with a range of data loss scenarios.
Secure Data Recovery Process
1
Free
Consultation
Power down the device and call us, 24x7 for a free consultation and quote.
2
Free Professional Diagnostics
Submit your device at one of our locations for a non-destructive evaluation by a data recovery expert.
3
Review &
Decide
Review the diagnostic results and approve the work order at a set price, payable upon success with our "No Data, No Recovery Fee Guarantee".
4
Data Recovery & Return
Submit payment and receive your recovered data on a new external drive.
Find Secure Data Recovery near you
Data Recovery Service Solutions
Not sure what data recovery service you need? Let our team guide you to select the right data recovery solutions. We understand better than other recovery service providers that a sudden drive failure is an unsettling feeling. Call us to speak to an expert and discuss your situation. We offer several ways to solve your problem.
In-Lab
Is your device completely dead? This is exactly what we specialize in servicing inside of our ISO certified Cleanroom Lab. Get it to us by dropping it off or take advantage of our free shipping and we will take care of it for you or you pay nothing. Call us to discuss your data loss problem and the service solutions we offer.
Our Certified Labs
Onsite Data Recovery
Equipment too large to move or too sensitive? No problem for our experts. We can scramble a team to be anywhere in the world with our equipment and tools in about 24 hours to handle your data loss situation. We are trusted specialists at solving unique data loss challenges.
We Come To You
Remote Data Recovery
Something deleted, corrupted or just disappeared but storage is still online? Just get us an internet connection and let our service team recover your data. You will then access it immediately. Recovery can't get any faster than this.
We Connect Remotely
Flexible Service Options
Every situation is a disaster for home users, individuals and small businesses. We understand the importance of getting the data back to our customers is as important as the budget and time it takes to get it back. We offer multiple data recovery options to fit your needs.
Economy
5 - 10 day turnaround time
Standard
2 - 5 day turnaround time
About Us
Secure Data Recovery Services was started in 2007 with a single location and over the past decade grew into one of the world's largest data recovery companies helping customers recover data with extraordinary capabilities. Powering the success behind our world class services are the talented teams of engineers who develop our state-of-the-art tools and procedures which enable us to recover data from the most challenging data loss circumstances.
Our team is truly passionate about data storage and thrives on the customer satisfaction which comes from reuniting users with their lost data. Our goal is to deliver the best results technologically possible while maintaining the strictest security controls through our numerous industry specific security attestations including regular SSAE18 SOC 1, 2 & 3 audits.
Secure Data Recovery Services has built a solid reputation as the most trusted data recovery provider with a fully transparent and certified process demonstrating that our facilities, processes, and staff exceed industry standards.
From single external hard drives, SSD's, mobile devices to enterprise NAS, SAN, and RAID failures, we are ready to help recover from digital disasters, anywhere.