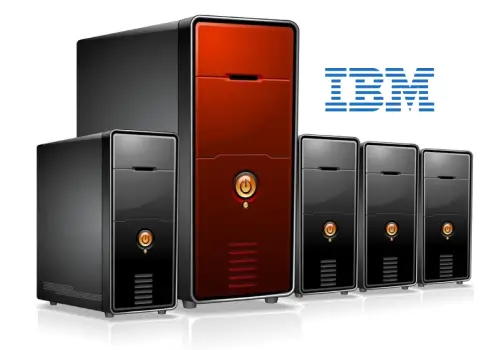 IBM RAID Data Recovery Services
Secure Data Recovery Services provides a reliable and professional set of IBM data recovery through more than 40 facilities in the United States. With fast turnarounds and flexible pricing, we give your company a simple way to avoid permanent data loss on any IBM system.

We maintain an inventory of IBM controller cards and media components in order to offer safe, effective data recovery.
IBM is a major player in the storage industry, and through popular products and technologies like ServeRAID, the company has introduced a number of innovations in RAID protection. Many IBM devices, including their popular BladeCenter, eServer and PC Server series, can use RAID 5, 6, 10 and other redundant configurations to provide excellent reliability. Features like Predictive Failure Analysis (PFA) further limit the possibility of a major data loss event on an IBM RAID.
Despite these protective technologies, IBM servers and storage devices can still lose data under some circumstances. Secure Data Recovery Services' RAID engineers regularly treat RAID servers that have failed due to electrical issues, natural disasters, multiple physical hard drive failures and user error. Our teams can repair media and restore your array to its original condition. We can treat problems like file corruption to completely recover your damaged data, and with years of experience in the RAID repair industry, we deliver excellent results for all IBM systems.
Secure Data Recovery Services also offers risk-free diagnostics and the industry's best set of security credentials. To start a new case, call our customer service team today.
What to Do When an IBM RAID Server Fails
If your IBM RAID fails and you are unable to rebuild your array, normally take the following steps:
Note Any Error Logs - Most IBM devices either have error logs or, in the case of some NAS appliances, LED failure indicators. Refer to your device's documentation and make a note of all error codes and messages.


Do Not Rebuild the Array - Taking any action to try to restore the damaged array may make the problem worse, especially if your initial attempts to rebuild a RAID 5 or RAID 6 have failed. Do not attempt to repair damaged hard drives or solid-state drives.


Contact a Certified Data Recovery Provider - Dozens of data recovery companies claim to offer reliable data recovery services for IBM RAID devices, but providers need adequate security controls and well-outfitted laboratories to handle these cases.


Secure Data Recovery Services offers risk-free diagnostics for IBM RAID data recovery, which gives you an easy way to get a turnaround estimate and price quote following your RAID failure. Our engineers will safely analyze your media in a certified Class 10 ISO 4 Cleanroom, and if you approve our quote, we provide a no recovery, no charge guarantee for every case. When you choose Secure Data Recovery Services, you always get reliable security and consistent, excellent results.
A Reliable IBM RAID Data Recovery Provider
Our engineers specialize in IBM RAID data recovery. We have worked with IBM NAS appliances, BladeCenter devices, eServer RAIDs and legacy IBM servers, and we have developed a comprehensive knowledge base of solutions to many of the common errors that cause data loss on these systems.
Other advantages of Secure Data Recovery Services:
Advanced Technology and a 96 Percent Success Rate
Experienced Engineering Teams and 24/7 Customer Service
Flexible Turnaround Options
Remote Recovery for Logically Damaged IBM Servers
Secure Data Recovery Services specializes in IBM RAID repair and recovery. As one of the only data recovery providers with specialized 24/7/365 RAID data recovery services, we can offer the fastest possible turnaround time and the highest chances of recovery for your RAID case.
Our engineers work in safe Certified Class 10 ISO 4 Cleanroom, which prevents airborne particles from touching the exposed platters of RAID hard drives, and we have more relevant security credentials than any other provider. For more information about our IBM RAID data recovery services or to start a case, contact our customer service team today.