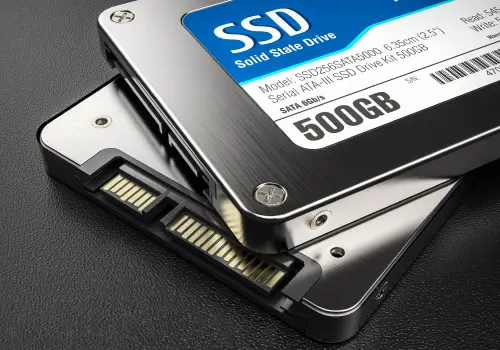 SSD Data Recovery Services
At Secure Data Recovery, we provide expert SSD data recovery services with full support for all solid-state drive models and configurations. Whether due to accidental deletion, file corruption, physical damage, or other unforeseen circumstances, the expertise of our data recovery engineers is crucial in salvaging valuable information from these storage devices. Our team has years of hands-on experience and a full library of custom SSD recovery tools. Using these methods, we are able to successfully restore data even in the most difficult of circumstances.
Get your SSD diagnosed free of charge and only pay upon successful completion with our "No Data, No Recovery Fee" guarantee.
Our customers rate our services:
We Helped Thousands Get Their Lost Data Back.
With over 5,469 satisfied customers and growing, we are proud to provide outstanding customer experience and quality service that consistently exceed customer expectations.
View All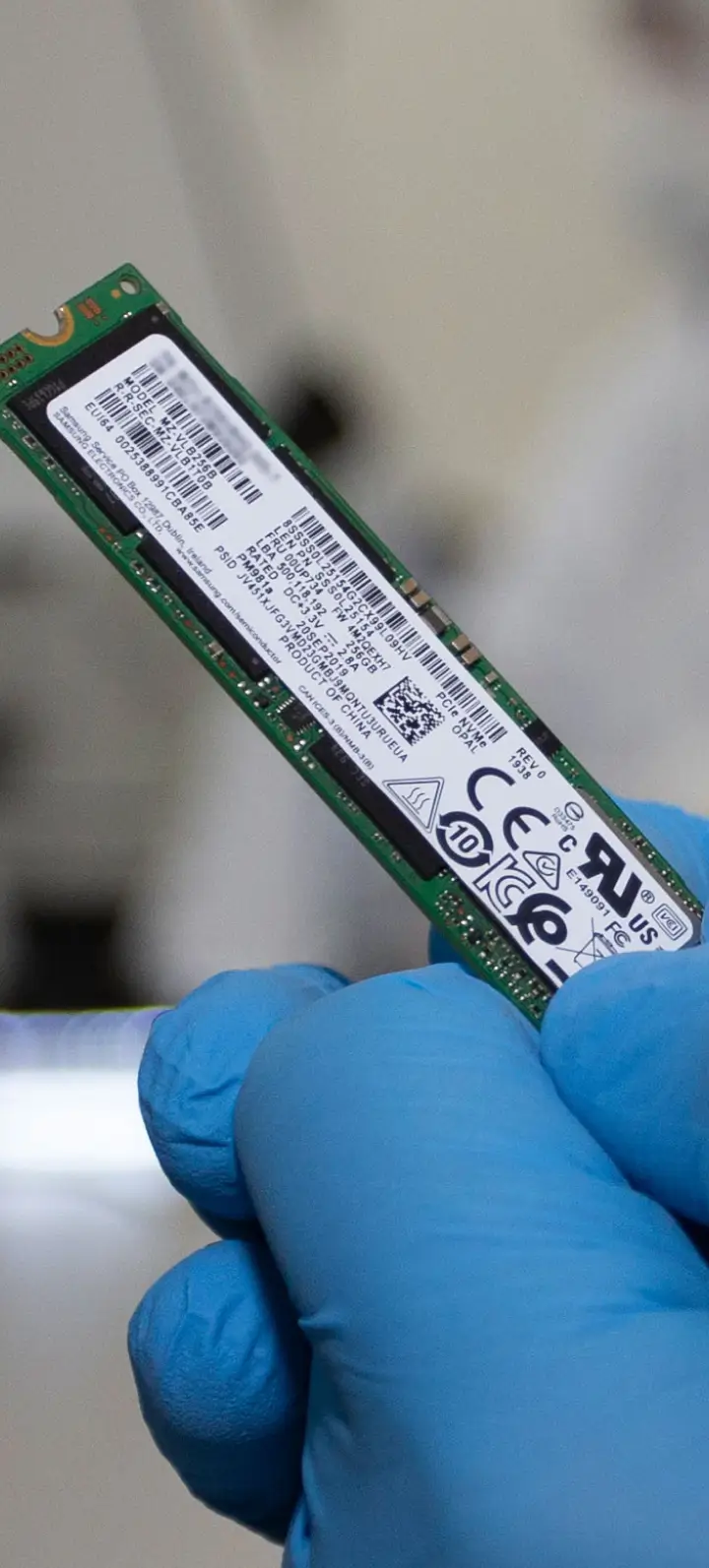 Call Us When You Need to Recover Data From Your SSD
We specialize in solid state drive (SSD) recovery for all makes and models. We achieve this by partnering with leading manufacturers and investing heavily in research and development. of new technologies.
Unlike traditional hard drives, SSDs store data electronically within flash memory chips assembled to act as a single storage device. This makes them faster and more efficient but, also presents unique challenges when it comes to data recovery. The ever-changing development of SSD controllers, the complex nature of compression, wear leveling, and encryption algorithms are just some of the things that make retrieving data from an SSD difficult.
Our engineers continually drive innovation for dependable results with all brands of solid state drives and NAND flash recovery.
Here are just some of the SSD recovery services our engineers can assist you with:
Apple
Samsung
Intel
Crucial
SanDisk
WD Solid
Kingston
Seagate
SandForce
ADATA
SK Hynix
Others
SSD Data Recovery Reviews
Dmitri Miliuts
Reviewed on Dec 04, 2023 | north chelmsford, MA
Eric walked me through the process and answered every question. Totally recommend!
Yande Cheng
Reviewed on Nov 29, 2023 | Woodside, NY
Lost my years of photos and notes that were stored on my laptop hard drive. Went to 4 different laptop repair shops and was told that they couldn't retrieve the data. Secure Data Recovery was able to recover 100% of the files within 5 days with very reasonable price. Jason was extremely kind, professional, and quick with response. I feel really lucky to find Secure Data Recovery and I would recom... Read Moremend them to all of my friends and family who run into similar problems in the future.
Frank James
Reviewed on Nov 27, 2023 | Lacey, WA
Professional and Thorough
Liquid compromised my laptop. I thought I would never recover my data from all of those years. However, I googled data recovery and found my way to Secure Data Recovery''s website. I must say they are very professional, take their time to explain everything to you, and ask would you like to proceed. They even went an extra and explained that if I did not elect to use their service, make sure to do... Read More "x" and "y" in order to keep your data from being confiscated by someone else. Thanks again!
Brian L
Reviewed on Nov 26, 2023 | Burke, VA
Fast Recovery and reasonable price
I sent my Microsoft Surface (original make, over a decade old) to see if Secure Data Recovery could recover my data, which they said they could. The initial price quoted was out of my range, but after some discussion, we arrived at a considerably lower price but for work done at the lowest priority. I was okay with a low priority, since none of my data was time-sensitive. I was expecting this woul... Read Mored mean a month or more for a turnaround, but Secure Data had it done within 10 days. Secure Data reps have been very responsive to communication, and even when I call and speak with a rep other than the primary rep assigned to my case, they have been aware of my project''s status, next steps, and passed on the communication to my primary rep. [While this should be standard for companies'' communication, it seems to be lacking in most companies these days, so it''s a pleasant surprise when a company actually communicates like it should.] Reps attitudes were always pleasant and helpful.
Scott Speirs
Reviewed on Nov 16, 2023 | Williamstown, MA
Prompt and efficient service
When my Mac laptop died suddenly, they were very effective at recovering the contents of my hard drive, which included a number of important files. The communication was prompt and courteous, the pricing was transparent, and the entire process quick and efficient. Really a lifesaver!
Amanda Allen
Reviewed on Nov 16, 2023 | Circleville, OH
So helpful with a fast turnaround!
Nothing drops your heart faster as a wedding photographer than plugging in your hard drive and seeing it's corrupted. Thank goodness for Jacob and Secure Data Recovery. They were so helpful from the get go and were able to recover 100% of my drive! Jacob and his team were extremely helpful, responsive, informative, and professional. Thanks so much to Jacob and his team. I would highly recommend th... Read Moreem to anyone who finds themselves in the unfortunate situation of needing hard drive recovery. An absolute saving grace!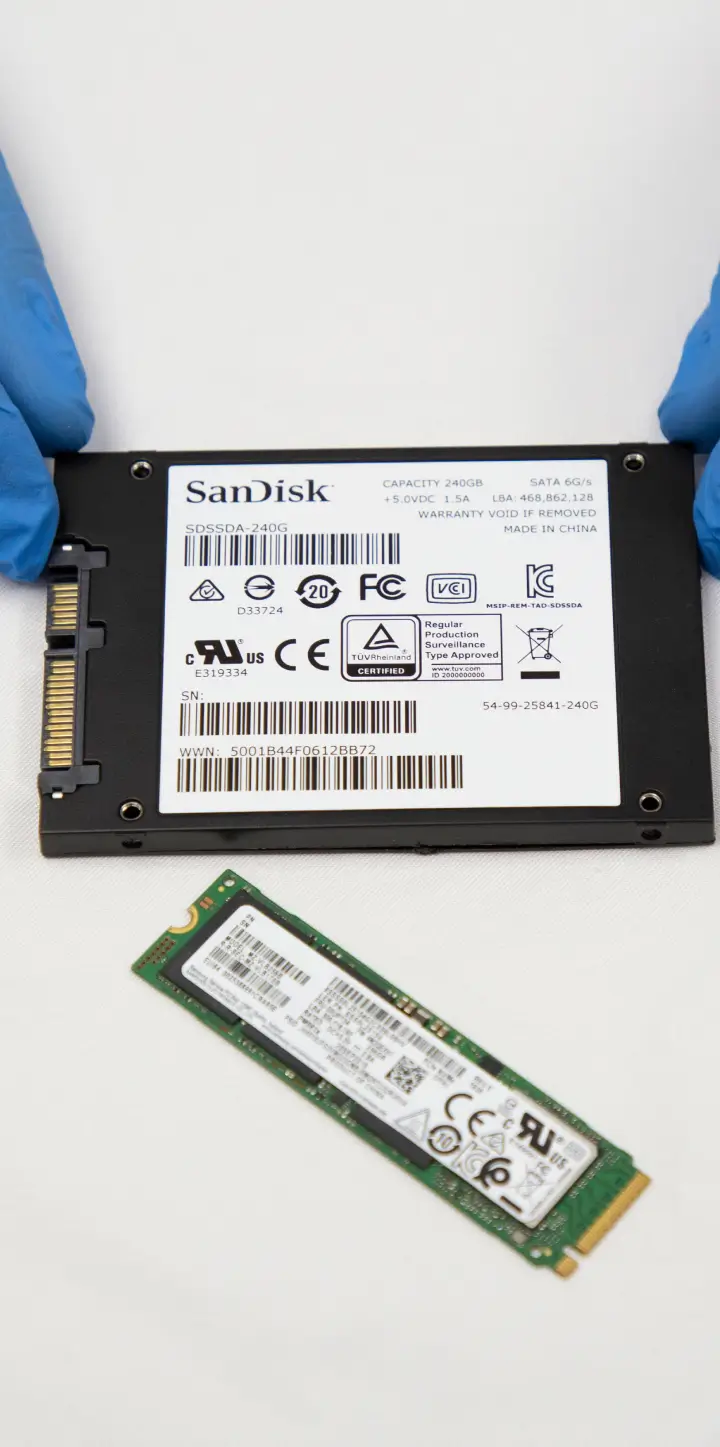 SSD Data Retrieval
Our labs are SSAE 18 SOC 1, 2 & 3 certified and we operate an ISO 4 Class 10 cleanroom. These measures ensure that we can safeguard your data at all times. We have what it takes to provide the highest quality of SSD data recovery available, along with the quickest turnaround time in the business.
At Secure Data Recovery, we commonly work on drives with firmware failures, damaged circuitry, error correction issues, and fried controllers. With most of the work being done under a microscope, the list of tools needed to produce dependable results is quite extensive. Custom hardware, preheater stations, and best-in-class soldering equipment are just some of the mechanisms we use when performing data recovery from failed SSDs.
Coupled with the knowledge and proprietary recovery software, the team at Secure Data Recovery can assist with a full range of SSD recovery services including:
m.2 SSD
NVMe
SATA
PCIe
Corrupted SSD Recovery
Recover your deleted data
SSD I/O error fix and recovery
SSD not detected in BIOS
And Many More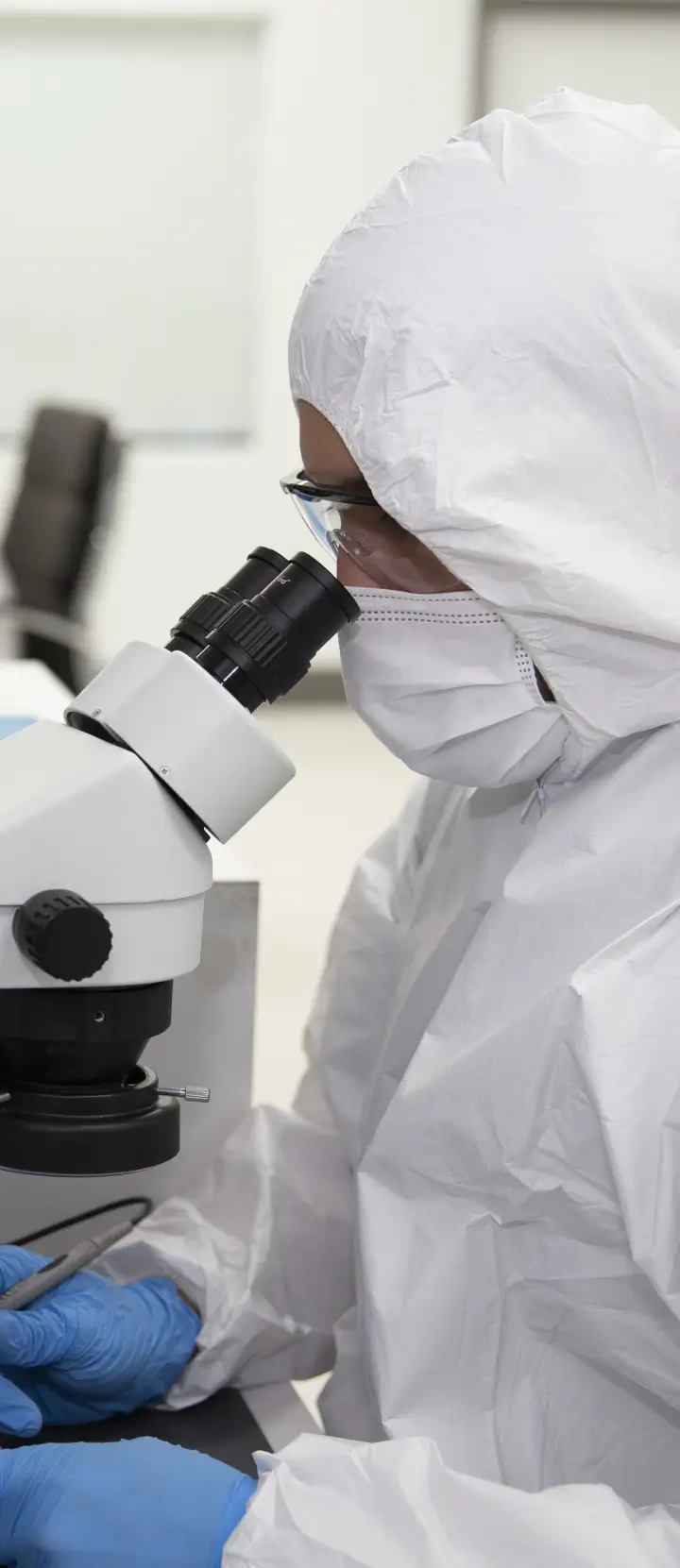 Leading Solid State Drive Recovery Services
Our recovery services come with a documented 96% success rate. We can deliver excellent results for retrieving data from broken SSDs, which require NAND chip-off operations, as well as for restoring lost files.
Your solid state drive data recovery process will include:
Consultation
Our data recovery experts are available to answer your questions. Call us 24x7 to receive a complimentary consultation and price quote.
No-Obligation Quote
Review and approve our detailed diagnostic report to restore your photos, videos, business documents or any other file types.
Evaluation
Your SSD diagnosed for any physical or logical faults inside of audited secure facilities
Receive Recovered Data
Your data recovered and returned on a new external drive with payment due upon success.
SSD Data Recovery Success Stories
Our mission is to provide the highest success rate technologically possible in the shortest amount of time, and we are committed to our "No Data, No Recovery Fee" Guarantee. See some of our happy customers who trusted Secure Data Recovery to get their data back.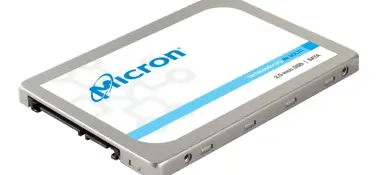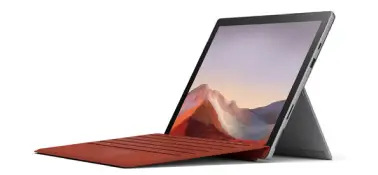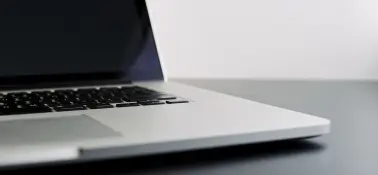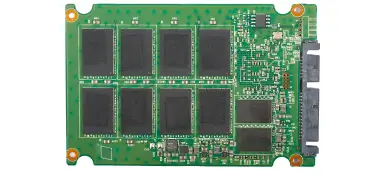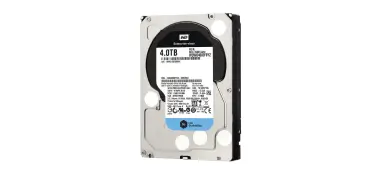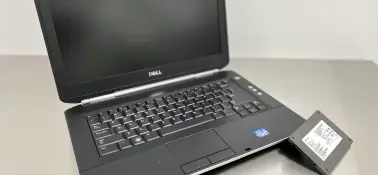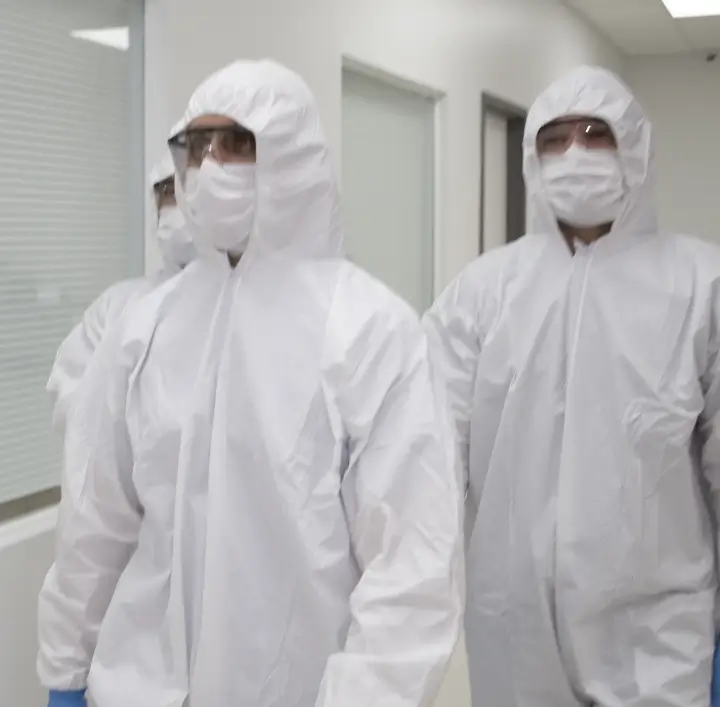 Contact Secure Data Recovery to Get Started Today
We understand the significance of your data. Which is why we put so much effort into retrieving it in a way that is both safe and discreet. This helps us provide our customers as much peace of mind as possible while minimizing the amount of downtime they experience.
In addition to a documented 96% successful data recovery rate, Secure Data Recovery offers a "no data, no recovery fee," guarantee to all of our customers. You pay nothing until your data has been successfully restored. Call our experts now to get started.