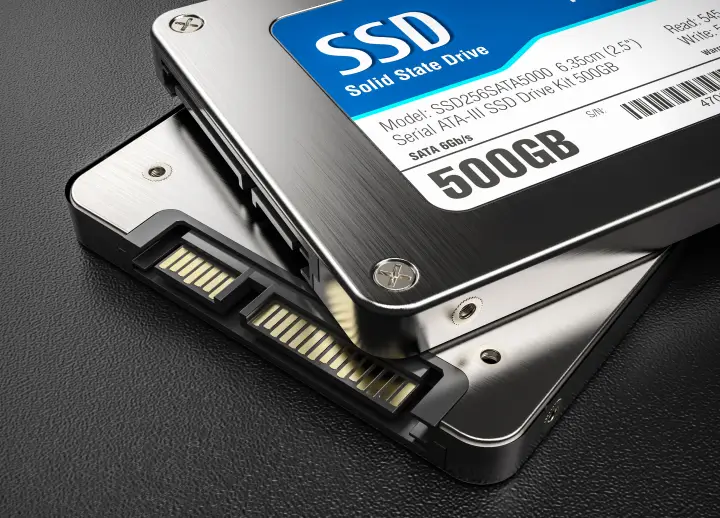 SSD Data Recovery
At Secure Data Recovery Services we offer professional SSD Data Recovery with full support for all solid state drive models and configurations. Our data recovery experts have years of hands-on experience and a full library of custom SSD data recovery tools capable of restoring data in the most complex situations.
Get your SSD diagnosed free of charge inside of our certified SSAE 18 SOC 1, 2 & 3 laboratories. Only pay for your SSD Data Recovery Services upon successful completion, with our "No Data, No Recovery Fee" guarantee.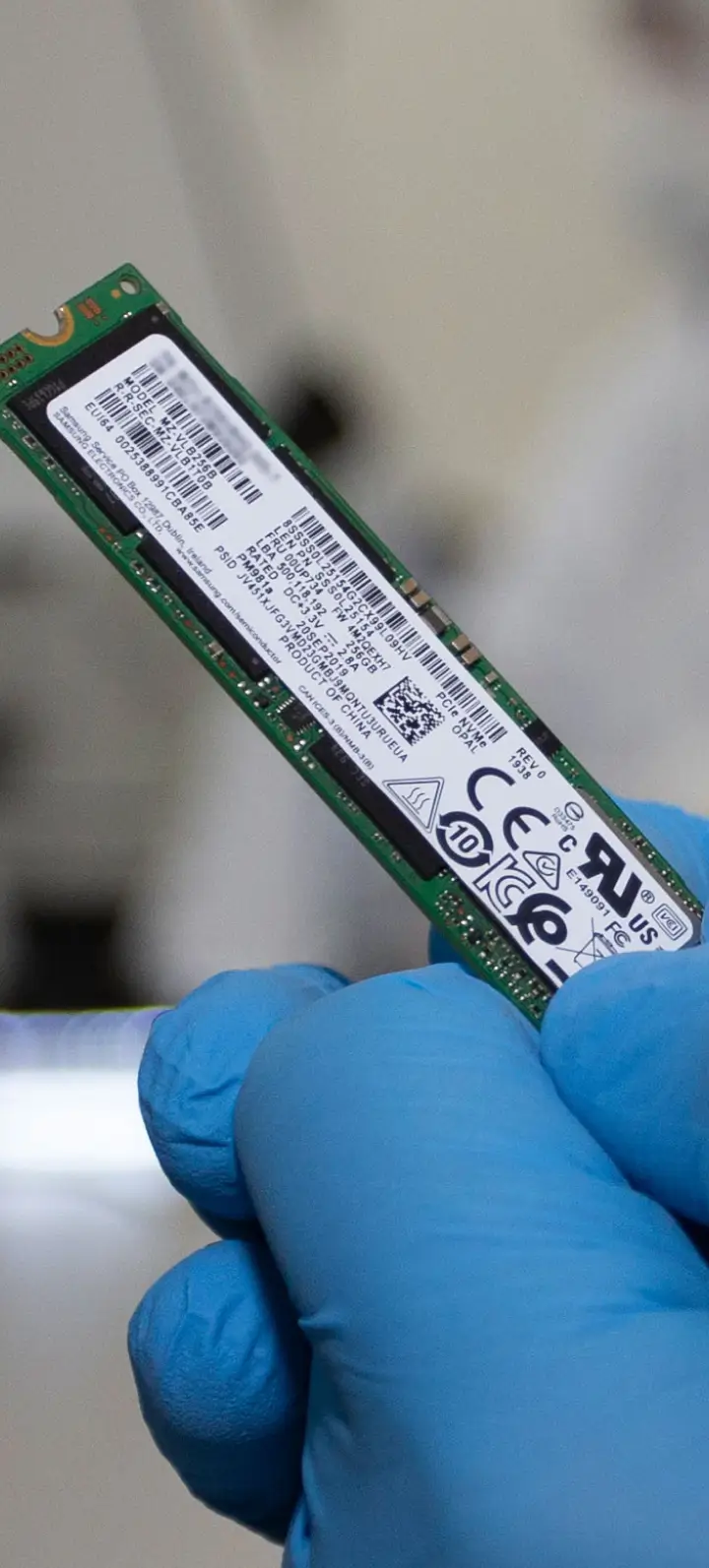 SSD Recovery
Our labs offer SSD Recovery for all makes and models by partnering with leading manufacturers and investing heavily into R&D.
Solid state drives consist of a series of flash memory chips assembled to act as a single storage device. Combined with the ever-changing development of SSD controllers and the complex nature of compression, wear leveling & encryption algorithms used, makes SSD recovery more specialized than nearly any other data recovery service.
Our research and development teams continue to drive innovation for dependable results with all brands of solid state drives and NAND flash recovery.
Here are just some of the SSD recovery services our engineers can assist you with:
Apple SSD Data Recovery
Samsung SSD Recovery
Intel SSD Recovery
Crucial SSD Data Recovery
SanDisk SSD Data Recovery
WD Solid State Drive Recovery
Kingston SSD Recovery
Seagate SSD Data Recovery
SandForce SSD Recovery
ADATA SSD Data Recovery
SK Hynix SSD Recovery
Others
SSD Data Recovery Reviews
Adam W. Schindler
Reviewed on May 22, 2023 | Washington, DC
Excellent Data Recovery Service with Exceptional
Elliot Fisher went above and beyond to restore my lost video media. Their expertise and professionalism were evident from the start, and Elliot''s outstanding customer service made the entire process seamless. I am grateful for their prompt and reliable assistance and highly recommend their services.
Alison Veitch
Reviewed on May 08, 2023 | Washington, DC
Saved My Graduate Thesis!
Elliot was great and incredibly professional. They did everything quickly and communicated well. I got 100% of my data back in a timeframe that I thought wouldn't even be possible. Secure Data was wonderful to work with and I'll be using their services again should I ever need them!
Marc
Reviewed on May 03, 2023 | Henderson, NV
Recovered all of my important data!
Thank you, Secure Data Recovery!

I had about 2 TB lost of important data that I was really worried would be gone forever, as this was my first time going through a massive drive failure.

I had a budget that prevented me from going through with the service, and I almost had to look elsewhere, but Timothy was understanding of my situation and really helped me out. The service w... Read Moreas pretty quick, and he worked with me to make sure the process was as quick and painless as possible. Quick and painless for both me and my wallet.

I am a musician and content creator, and a bunch of my important files almost got lost to the aether, but if it weren''t for Timothy and Secure Data Recovery, I wouldn''t have gotten that data back or would''ve needed to pay an arm or a leg elsewhere for the same service.

Thank you for your great service! Highly recommend, would definitely go back in the event of another drive failure!
Deborah Christie
Reviewed on May 02, 2023 | ,
Most appreciative and relieved
I had the pleasure of working with Timothy. Wish all business went this well. Timothy was knowledgeable and understanding of the impact data loss can have. The process was straightforward and simple and Timothy was excellent and timely in communicating each step along the way. Data loss is a nightmare, and I am appreciative that your process at Secured Data Recovery did not add stress to a dis... Read Moreaster. At the risk of sounding like a cliché, it was truly a pleasure doing business with you. I would highly recommend Secure Data Recovery to anyone facing data loss. They saved me personally a great deal of time and the company a significant amount of money by recovering the data quicker than it would have taken us to restore from backup. Thank you again!
Alison E. M. Kalb
Reviewed on Mar 02, 2023 | Winter Haven, FL
I had a great experience with SDR, & Jonathan as my tech advisor. Communication was clear, kind, & responsive throughout the entirety of my data retrieval process. I am extremely pleased with their transparency & fast turn-around. A stressful experience was handled with care & ease. Thank you!
Daniel Butchko
Reviewed on Mar 02, 2023 | Rochester Hills, MI
Jonathan was Super Helpful!!
I had a random failure that damaged the hard drive on my MacBook Pro. I would recommend Secure Data Recovery Services and Jonathan as a tech. advisor. My experience with Jonathan at SDR was smooth, efficient, and positive. If you ever have the need to recover data, highly recommend Secure Data Recovery. Super quick responses and clear timely communication. Great Job!!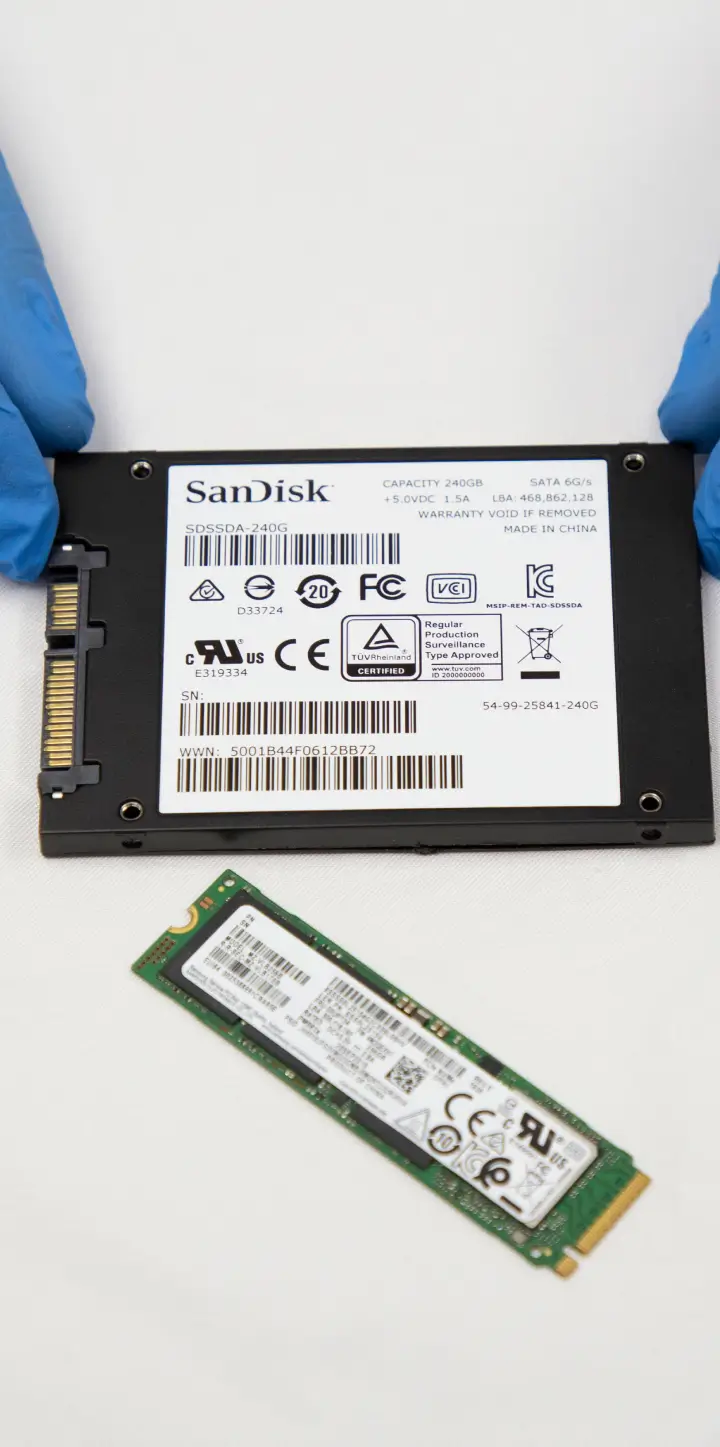 Professional SSD Data Recovery Service
We have what it takes to offer the best SSD Data Recovery service with the fastest turnaround time in the industry. Our certified labs commonly work on SSD drive recovery with firmware failures, damaged circuitry, error correction issues, fried controllers and CPUs. With most of the work being done under a microscope, the list of tools needed to produce dependable results with damaged SSD data recovery is quite extensive. We use custom hardware, preheater stations, and best-in-class soldering equipment when performing data recovery from dead SSDs.
Secure Data Recovery Services' engineers have the know-how and proprietary SSD data recovery software to assist with the full range of all SSD file recovery:
Data recovery on m.2 SSD
NVMe SSD Recovery
SATA SSD Data Recovery
PCIe SSD Data Recovery
Corrupted SSD Recovery
Recover your deleted data from SSD
SSD I/O error fix and recovery
SSD not detected in BIOS
And many more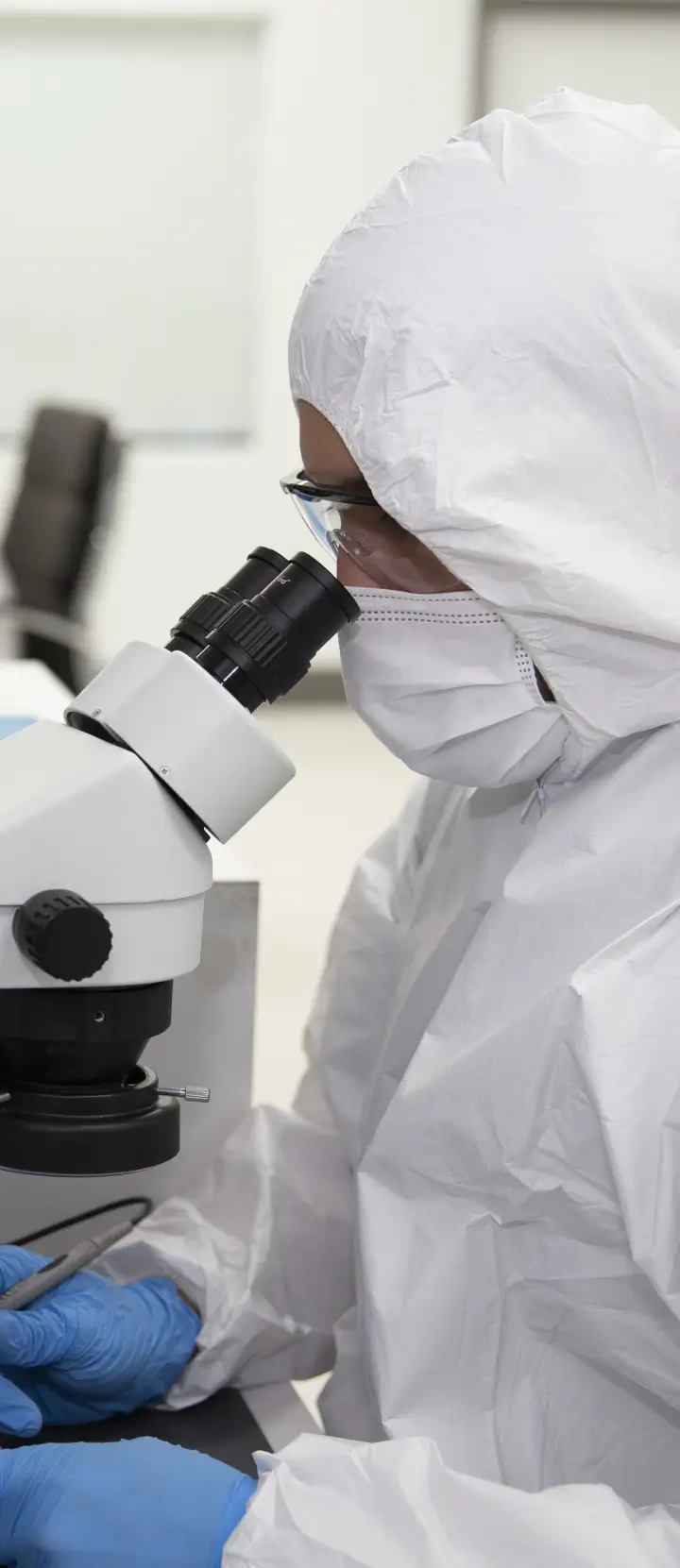 Leading Solid State Drive Data Recovery
Our Solid State Drive Data Recovery comes with a Documented 96% success rate. We are able to deliver great results for broken SSD data recovery, requiring NAND chip-off operations, and restoring deleted files from SSDs, regardless of the file system used.
Your Solid State Drive data recovery process will include:
Consultation
Our data recovery experts are available to answer your questions. Call us 24x7 to receive a complimentary consultation and price quote.
No-Obligation Quote
Review and approve our detailed diagnostic report to restore your photos, videos, business documents or any other file types.
Evaluation
Your SSD diagnosed for any physical or logical faults inside of audited secure facilities
Receive Recovered Data
Your data recovered and returned on a new external drive with payment due upon success.
SSD Data Recovery Success Stories
Our mission is to provide the highest success rate technologically possible in the shortest amount of time, and we are committed to our "No Data, No Recovery Fee" Guarantee. See some of our happy customers who trusted Secure Data Recovery to get their data back.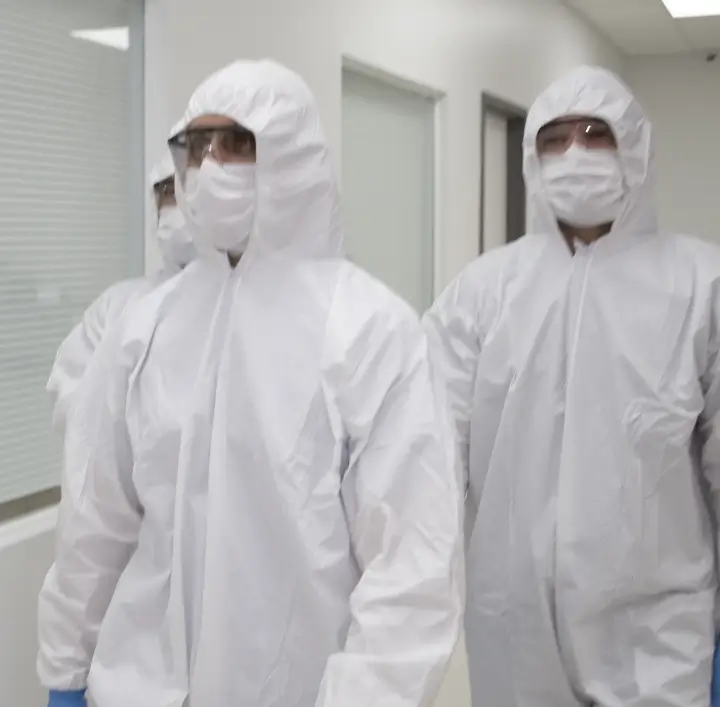 Our SSD Data Recovery Services
Our professional SSD data recovery services meet the most stringent requirements. No existing warranty will be threatened by any of our data recovery operations.
In addition to a documented 96% successful data recovery rate, Secure Data Recovery Services provides a "no data, no recovery fee" guarantee to all of our customers. You pay nothing until your data has been successfully restored. Call our experts now to get started: 800-388-1266