Hard Drive Recovery Services
Hard drive problems? With a certified cleanroom, we specialize in providing professional hard drive recovery services. It does not matter if you drop or spill something on an external drive or if your hard disk is clicking or unresponsive. We are here to help. We can also assist in cases of accidental deletion or formatting. Regardless of the scenario, our data recovery experts are ready to deliver a solution for your lost files. Anywhere, anytime with our "No Data, No Recovery Fee" guarantee.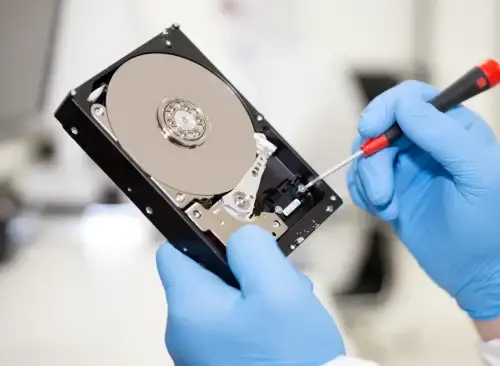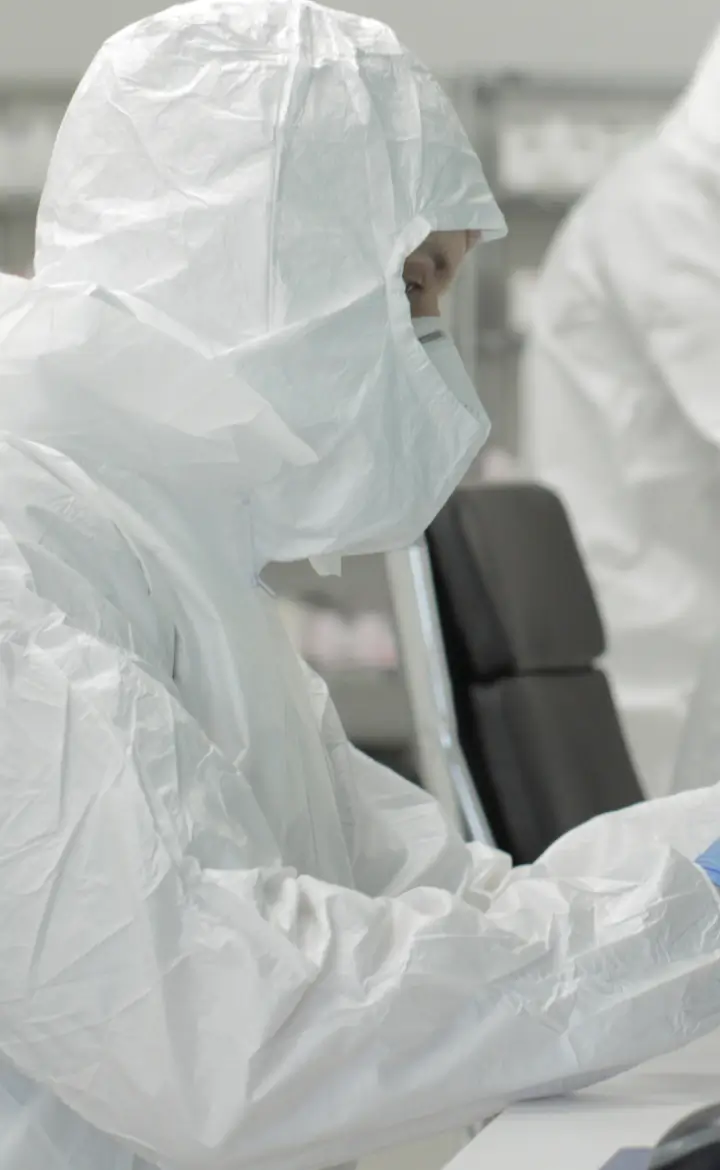 Expert Hard Drive Recovery Services
Our services are engaged when a hard drive becomes inaccessible because of mechanical failure, physical damage, or logical errors. Secure Data Recovery is the industry leader in getting data back from these data loss situations due to our state-of-the-art hard drive data recovery software, innovative techniques, and certified Class 10 ISO 4 cleanroom. Since 2007, our team has successfully recovered failed hard drives from every operating system, file system, manufacturer, and failure type with an over 96% success rate. Our data recovery process follows strict SSAE 18 SOC 1, 2, and 3 data-handling protocols to keep our customers' hard disk drives safe and secure. Whatever the cause, our data recovery technicians will return your lost data.
Need immediate assistance with a dead hard drive? Our team is here to support you with 24x7 emergency hard drive recovery. We understand that hard drive failure, deleted data, lost partitions, and missing files cause substantial distress, and we work around the clock to minimize downtime for our customers.
Which hard drive can we recover for you?
Hard Drive Recovery Reviews
John Benz
Reviewed on May 23, 2023 | Orlando, FL
I had a hard drive fail with a years worth of digital paintings. This is a big deal, and a lot of work was represented on that hard drive. I should have been more diligent about backing it up, but uploading to the cloud is a slow process for large files, and I got behind. Terrible excuse, I know. Thankfully, Scott and the team at Secure Data Recovery were helpful and professional and I''m back in ... Read Morebusiness. Would absolutely recommend!
Zachl
Reviewed on May 20, 2023 | Pell City, AL
We had an older external hard drive with priceless photos from our graduating senior''s childhood that we were unable to retrieve. Secure Data came through for us (97%+ recovery!) in the timeframe that we had agreed would work for our needs and Elliot Fisher made it happen for us. While this can admittedly be a pricy endeavor, it was within our reach and ... how do do you put a price on pricele... Read Moress memories of photos and videos of the family!?! Thanks so much!
Juliana Malta
Reviewed on May 20, 2023 | , NY
My HD was recovered with 100% success and Preston Hall helped me, he was very efficient and answered all my questions.
Axel Sagundo
Reviewed on May 17, 2023 | San Diego, CA
Jonathan Nguyen provided exceptional service during my data recovery process. His excellent communication, commitment to customer satisfaction, and technical expertise made a significant impact. He also went out of his way to make the price more affordable for me and I cannot thank him enough for that. He is truly the best. Thank you Jonathan!
Bobby Scott
Reviewed on May 16, 2023 | Corinth, MS
Jake Gambatese knows what he''s doing. After I described the problem and how it manifested itself, Jake took the situation in hand and was responsible for seeing that the recovery of sensitive files was completed. Turn-around time was reasonable.
Andrew Campanella
Reviewed on May 16, 2023 | North Miami Beach, FL
Fantastic Service! Lightening-Fast Speed!
Last week, I discovered that the Seagate external hard drive where I stored 15 years of family and vacation photos had died. After a quick Google search, I found Secure Data Recovery Services. Within two minutes of me completing the web form (not an exaggeration!), Scott McMacken called me to discuss my situation and I opted for expedited service. Five minutes later, Scott sent me a label so that ... Read MoreI could overnight my drive to Secure Data Recovery Services. The next morning, Scott called me with a diagnostic update. And today, less than a week after I started this process, I have my files back. I had forgotten than customer service this fantastic even exists. While I hope to never lose so much data again, I know who to turn to if I do. Thank you, Scott and the SDRS team!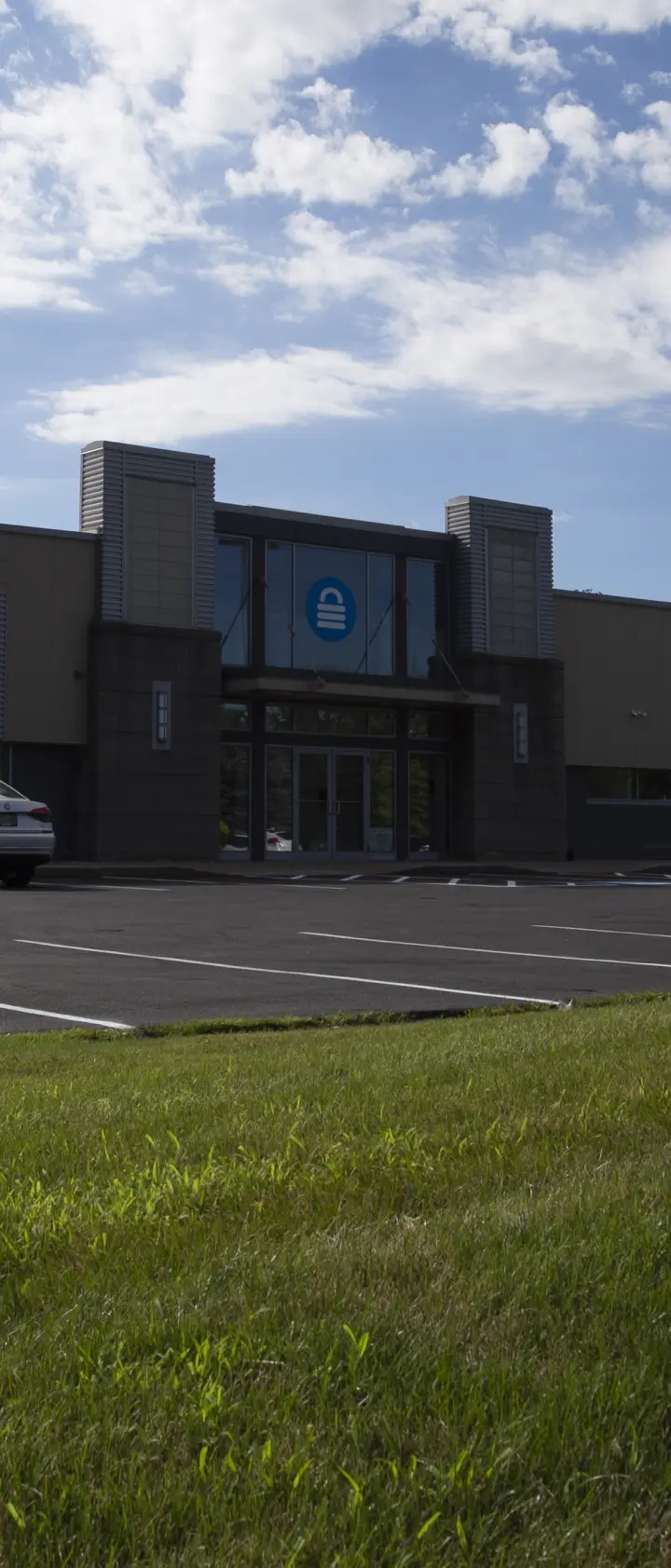 Certified Hard Drive Recovery Company
Our people
Extraordinary data recovery engineers with decades of hands-on experience repairing damaged hard drives from the most complex scenarios.
Our process
SSAE18 SOC1, 2 and 3 Audited. Transparent procedures documenting every possible precaution is taken to preserve the confidentiality and security of our customers' information.
Our facilities
ISO-4 Class10 certified cleanroom lab with anti-static flooring and state-of-the-art air filtration system to eliminate harmful particles which may damage sensitive hard drive components during hard drive repair
Our security
FIPS 140-2 Level 3 validated storage data return. Military grade & simple to use data encryption for recovered data.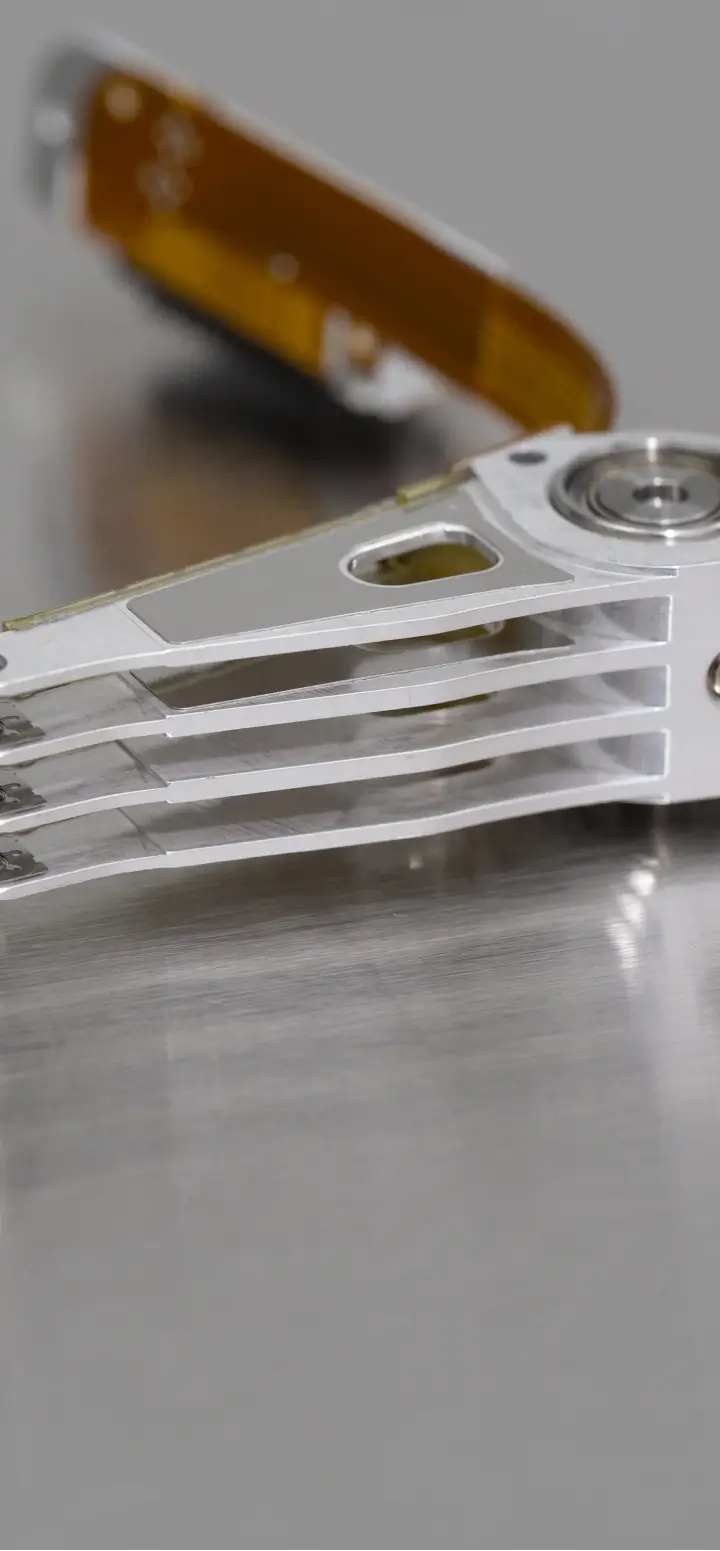 Data Recovery for any Hard Drives
We partnered with the world's most popular hard drive manufacturers. That means our data recovery services will often not void the manufacturer's warranty. Upon completing our work, we can also issue a letter documenting all hard drive repairs upon completing our work. While following the manufacturer's best practices for maintaining your hard drive can help minimize the risk, data loss still affects nearly 26% of users worldwide. You need a data recovery company that can handle any scenario. We have successfully performed HDD repair and recovered data from thousands of hard drives, featuring every OS and file system.
Hard Drive Failure Types
Modern hard drives are a technological marvel, containing numerous sensitive components susceptible to physical, electrical, mechanical, and logical failures.
Common problems include bad sectors, read/write head crashes or stiction, PCB failure, and drive motor and bearings issues. All these scenarios cause the hard drive to cease normal operations and require hands-on hard drive repair inside a specialized cleanroom environment.
Logical
Virus/Malware
Reformat
Deleted Data
Ransomware
Mechanical
Motor Malfunction
Head Crash
Firmware Errors
Are you experiencing any of these hard drive failure scenarios? Stop using and immediately power down the hard drive, then contact a professional data recovery company for a consultation.
The clicking sound of a failing drive often indicates problems with the movement of the drive's read/write actuator.
This clicking sound is made when the actuator arm continuously resets itself because the read/write heads have failed.
This clicking and buzzing indicates damage to the HDD read/write head(s), which processes data stored on the disk platter(s).
This high-pitched whine usually signals scratches in the disk platter(s) that prevent read/write heads from processing stored data.
A buzzing or chattering sound coming from your HDD device could indicate a stuck or damaged spindle motor.
request free quote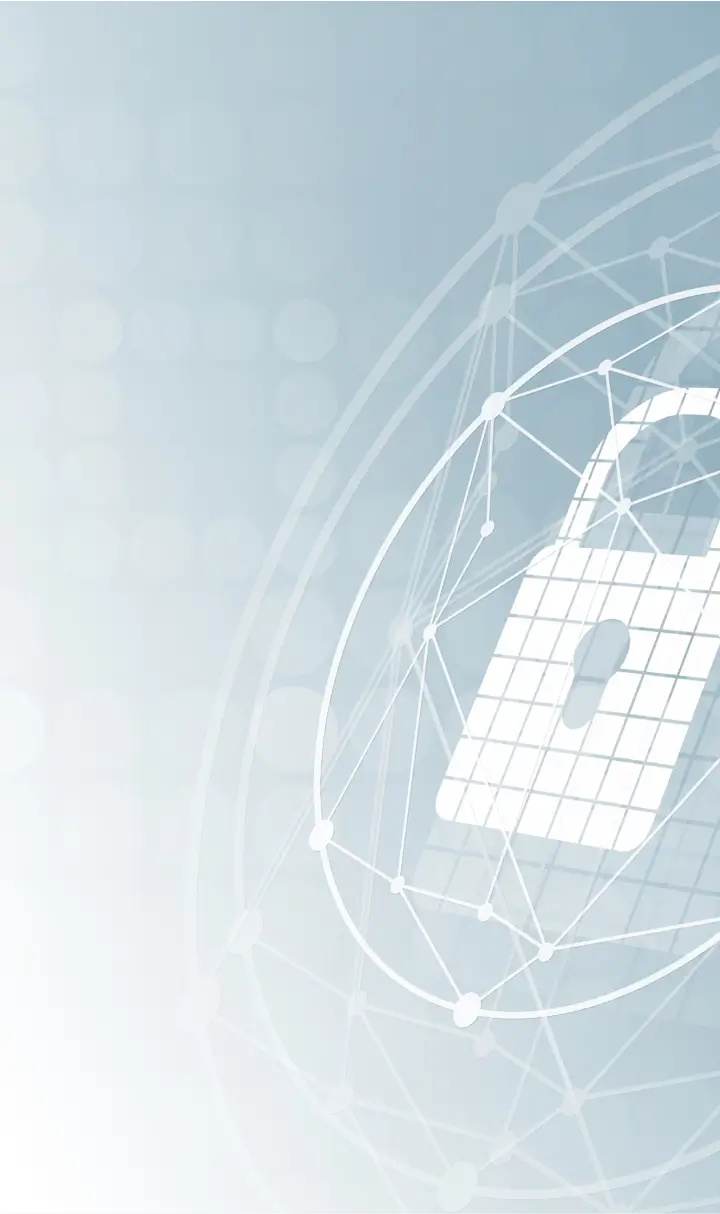 Understanding How Hard Drives Work
A hard disk drive (HDD) is an electromechanical data storage device. The hard drive is one of the most critical parts of a computer, server, Mac, or laptop. Its primary function is to store digital data on rotating magnetic disks.
Internal hard drives have several unique components responsible for their operation. Hard disk components must move, unlike those in an SSD, flash drive, or SD card. Read/write heads record and retrieve the bytes that form files from a circular disk, known as a platter. The printed circuit board (PCB) is a blue or green circuit board on the bottom of the device that supplies power and performs signal handling.
Interested to learn the technical details of how a hard drive works?
How to Recover Data from a Dead Hard Drive?
Step 1: Does the hard drive make abnormal noises?
If the hard drive is clicking or making beeping noises when it starts, shut your computer down immediately. Clicking and grinding noises indicate damage to the read/write heads of your drive, which is a mechanical issue that a data recovery professional must address. If your data is essential do not try to recover the hard disk in this state, as it will lead to further damage.
Step 2: Turn the drive off
The operating system constantly scans, accesses, and writes data to your hard drive. When your hard drive starts to fail, the operating system could interpret bad sectors as available space and start writing data to them. As a result, your drive will sustain more damage, and you will lose more data by the second.
Step 3: Check your connections
Open your computer or laptop and ensure your hard drive's power and data connection cables are plugged in and working. Inspect the cables for damage or fraying. It is always best to start with obvious steps when figuring out how to recover data from a damaged hard drive.
Step 4: Windows users can look for your drive in BIOS
When you start your computer, a message will appear, telling you what button to push to access its BIOS. Follow the on-screen instructions to find your hard drive listing. The computer must detect the disk if you want to learn how to recover a hard drive.
Step 5: Put the drive in an external enclosure
To safely recover the hard drive, connect the device to a separate computer with a working operating system.
Remove the damaged hard drive and place it in an external enclosure. Connect it to another computer through a USB port. This method works for all types of drives.
Once connected to the second computer, you will be able to:
Mirror the damaged drive to a fresh drive to salvage your data
Scan the damaged drive with software to see if it can recover data
Analyze the drive with computer software without damaging the data
Step 6: Use data recovery software
If your computer detects the hard drive in Step 4 or 5, try our professional-grade data recovery software, SecureRecovery. Before recovering files, SecureRecovery analyzes the condition of your media and tells you whether a software-based recovery is safe.
The software is effective and easy to use. You can download, install, and run the software using a free trial. SecureRecovery will preview recoverable files so you know what to expect. If the lost files show up, you can buy the full license to recover them.
Frequently Asked Questions
How do I get my hard drive recovered?

The first step is to power down the effected hard drive right away. The second step is to write down everything that happened that led up to the data loss or physical damage and make a list of files that are most important to be recovered. Third step is decide if the data on the hard drive is worth recovering as data recovery is a considerable time and financial investment. Forth step is to contact a professional hard drive recovery company to get an evaluation scheduled and let their team walk you through the process. Performing DIY data recovery attempts will most likely not yield the missing files unless the hard drive issue is minor and more often than not makes the hard disk recovery more expensive or worse not possible.

How much will it cost to recover a hard drive?

The recovery cost of hard drive data recovery services will vary depending on what is wrong with the hard drive, what type of hard drive it is and how fast the data needs to be recovered. Because a fixed quote cannot be given until the hard drive undergoes at least the basic diagnostics we offer a completely free professional evaluation including free inbound shipping or pickup if the customer is not near our lab. After the examination is complete we provide a fixed quote which the client can approve or reject. In general our pricing falls between $100 to $300 an hour, payable upon a successful recovery. Meaning, we never charge any data recovery fees unless we can successfully show you the recovered files and ensure they are in working order. More information can be found on our recovery cost page.

How long does it take to recover a hard drive?

On average the data recovery takes 2 to 5 days but in an emergency our team works around the clock to get it done as fast as possible. The turn around time will depend on two key factors. First and most important is the current state of the hard drive after the hard drive failure. The second is the data recovery option chosen. We offer Emergency, Standard and Economy options to fit every budget.

Is your hard drive data recovery guaranteed?

Our customers receive total peace of mind during our financially risk free data recovery process with our "No data, no recovery fee" guarantee. We guarantee that we will not charge any data recovery fees unless we recover your data. However not all hard drives can be recovered, in some extreme cases such as severe platter scoring, natural disasters, severe fire damage the damage to the hard disk is too severe to recover with any data recovery method. We give our customers lost data the best chance of being recovered with an industry leading 96% success rate.

Is free hard drive data recovery software safe to use on my failed hard drive?

When you accidentally delete files from the recycle bin or have partition corruption but the hard drive or external hard drive is still in mechanically good working order then data recovery software is perfectly safe to use as long as you do not save the recovered data to the same source drive which can make the recovered data overwritten and corrupt. However, when your hard disk is not detecting or making abnormal noises then absolutely not. Do not attempt to run any data recovery software or recovery tool on mechanically failed drives as this will make the problem much worse. Instead contact a professional data recovery for help.
Hard Drive Recovery Success Stories
Our mission is to achieve the best results technologically possible in the shortest amount of time, and we are committed to our "No Data, No Recovery Fee" guarantee. These are some of our satisfied customers. Real people who trusted Secure Data Recovery to retrieve files from their failed hard drives.