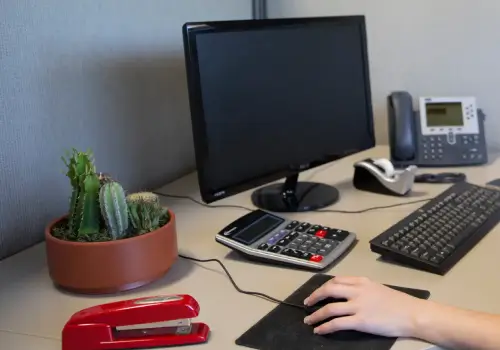 Desktop Data Recovery
Have you lost files from your desktop computer? Our desktop data recovery team can restore your data with minimal downtime and an industry-best 96% success rate. We specialize in all device types, desktop models, and operating systems. Whatever the cause of your desktop data loss, we deliver manufacturer-approved desktop data recovery with guaranteed results. If we can't restore your lost desktop computer files, you pay nothing.
Our customers rate our services:
We Helped Thousands Get Their Lost Data Back.
With over 5,300 satisfied customers and growing, we are proud to provide outstanding customer experience and quality service that consistently exceed customer expectations.
View All
Desktop Data Recovery Reviews
Buqin Wang
Reviewed on Sep 21, 2023 | San Mateo, CA
My wife and I stored some very beautiful photos of us with family and friends in a hard drive. The hard drive suddently stopped working and we couldn''t connect it to and computer.
Secured data recovery provided great service on recovering the phtotos and the customer service is nice and patient. This is definitely the company you should reach out to for data recovery!
James Demerin
Reviewed on Aug 18, 2023 | San Francisco, CA
Our computer which we is tied to our Fire Life Safety (FLS) system crashed on us. The FLS technician advised us to purchase another computer, however, without the programming from the hard drive, our company would be forced to pay another $40k to reprogram a brand new computer. We could avoid this if the original installer kept a backup of the programming, however, as luck would have it, the infor... Read Moremation on our hard drive was the only remaining copy. We opted to try Secure Data Recovery and have them recover/restore all data onto a new hard drive. We have not been let down by their great customer service and willingness to walk us through every step of the process. Namely, Jonathan Nguyen, was extraordinarily helpful and eased all of our concerns with the process. Thank you for the help and support, Jonathan and team!
Walt Lorgan
Reviewed on Jun 23, 2023 | Oak Island, NC
My computer was totaled from a lightning storm. Regretfully I did not have a usable backup. I removed the disk drive and tried to connect it externally. My new computer could not see it. I tried every solution I could find on the internet and nothing worked. I contacted Secure Data Recovery and Scott McMacken was able to give me hope that all was not lost. He set up everything so all I had to do w... Read Moreas pack the internal drive and have it picked up. Secure data was able to recover all my data after several local companies told me it was impossible and anyone saying it can be done is a scam. I extremely pleased with the service and the outcome as well as how quickly it was done. I highly recommend Scott, you have nothing to lose.
Chris Deluca
Reviewed on Jun 16, 2023 | Old Bridge, NJ
Excellent service, even better customer support.
Had my 15+year old hard drive recovered fully which I didn't think was possible especially after taking it to a few other data recovery shops in which they were unable to recover my data in which I barley even had communication with them, but with secure data recovery and team, I got everything on that failed drive back in a flash and problem free. Timothy Rutan Really took time to answer any and ... Read Moreall questions I had and was very patient with me and worked with me to get this drive back knowing how much it meant to me. If it wasn't for Tim and the recovery team, this experience would have been just okay, but because of them, it was beyond excellent. Tim, thank you for everything you have done to make sure I was worry free and satisfied with the work everyone did to get my data back. A+++
Timothy Bracken
Reviewed on Jun 13, 2023 | brooklyn, NY
Eric and Secure Data Recovery is freaking awesome!
Life savers ! OMG
Eric was absolutely amazing. Understood and asked all the questions. I lost about 4tb worth of data and they recovered 95% of it. Turn around time was the fastest I seen in the industry. Best customer service. Don''t go to the small shops that would peek at your sensitive documents/data. This is a big company, first in the nation to be certified and takes privacy seriously.... Read More I sent them my drive and after 2-3 days, a diagnostic was done. It was broken and corrupted. Worst shape possible, still recovered even PAST deleted files. The engineers in the lab are amazing but Eric led the way in coordinating the process of shipping my external hard drive to Pasadena and made the pickup/drop off process as smooth as can be. I have to say if I ever have data loss issues ever again, I wouldn''t hesitant to contact Secure Data Recovery. They are the industry''s best, and you get what you pay for! It''s worth every penny!!! I was skeptical at first too and almost wanted to back out due to pricing but I''m glad it was done in such a quick and professional manner. The whole process was smooth sailing and I couldn''t ask for anything better. It was truly unbelievable and trust me I''m the last person that wants to write a length review about his broken hard drive. Just shows the level of competency exuded by Eric and the team of workers at Secure Data Recovery out in California.
Dan Bellari
Reviewed on Jun 12, 2023 | Fort Myers, FL
I had a computer that crashed in 2010. I took it to a couple places and was told they couldn't recover the data but still held onto it. Recently I tried again with Secure Data Recovery and they were able to recover it. The hard drive is over 13 years old and they recovered it. It was a little pricey but worth it for the videos/pictures I thought were gone forever. Jake Gambatese was great! He kep... Read Moret me updated though the whole process.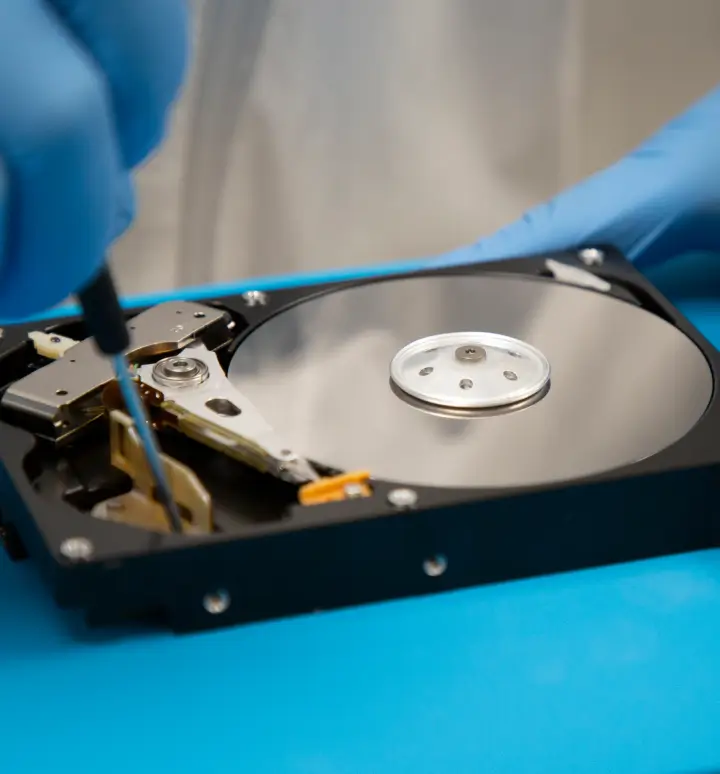 Desktop Hard Drive Data Recovery
Our desktop hard drive data recovery services are approved by all major computer manufacturers. Over more than a decade, our expert technicians have successfully recovered data from tens of thousands of internal HDD and SSD devices from the world's best-known PC and Apple desktop computer brands.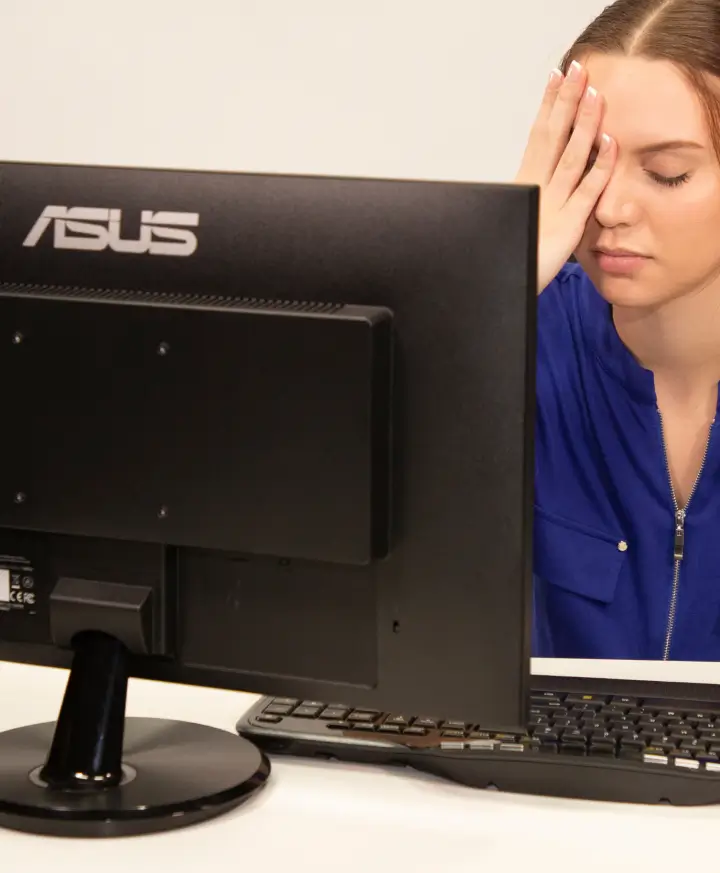 Desktop Data Loss Scenarios
Desktop computer hard drives can fail as a result of physical or logical damage. Common desktop data loss situations include:
Physical Failures
Clicking or grinding hard drive
Water or fire damage
Read/write failures
Drive not recognized by BIOS
Logical Failures
Virus or malware attack
Accidental file deletion or overwritten data
Firmware or file system corruption
Drive reformatting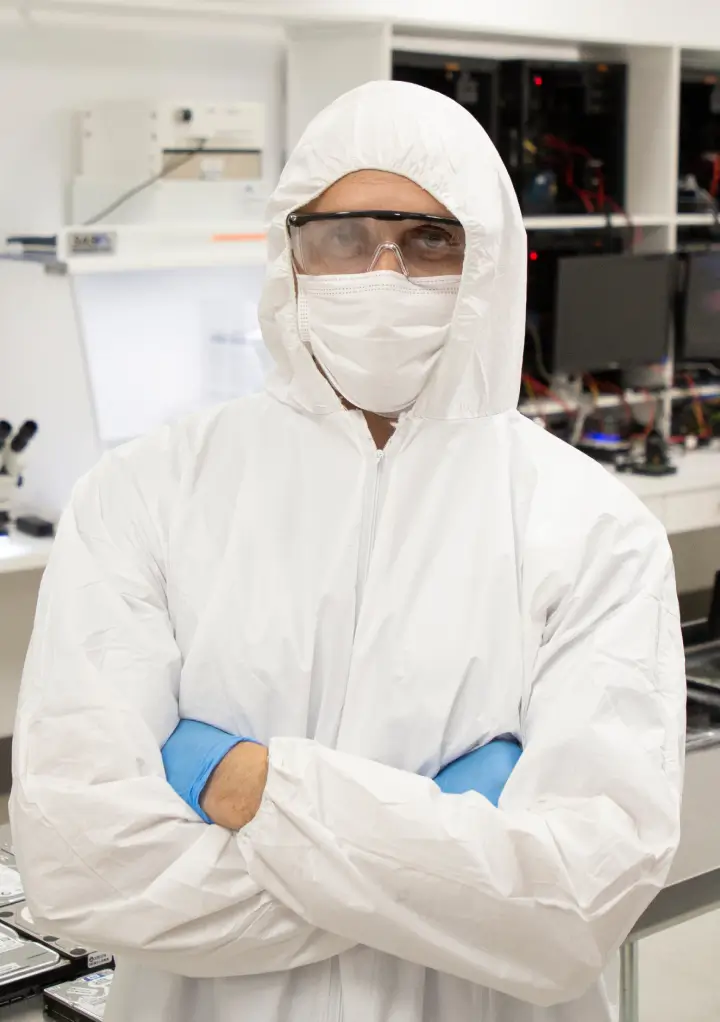 Why Choose Secure Data Recovery Services
Why choose secure Data Recovery Services? Our expert technicians are the best-credentialed in the industry with a documented 96% success rate and decades of combined experience.
Our data recovery labs receive regular SSAE 18 SOC 1, 2, and 3 audits to test the effectiveness of more than 80 cybersecurity management controls. We also perform all invasive recovery procedures in certified Class 10 ISO 4 cleanrooms to prevent damage from airborne particulates. Your data is always safe at every stage of the recovery process.
Call us at 800-388-1266 for a free consultation. Our award-winning customer support team is available 24/7 to assist you.
Secure Data Recovery Process
1
Free
Consultation
Power down the device and call us, 24x7 for a free consultation and quote.
2
Free Professional Diagnostics
Submit your device at one of our locations for a non-destructive evaluation by a data recovery expert.
3
Review &
Decide
Review the diagnostic results and approve the work order at a set price, payable upon success with our "No Data, No Recovery Fee Guarantee".
4
Data Recovery & Return
Submit payment and receive your recovered data on a new external drive.