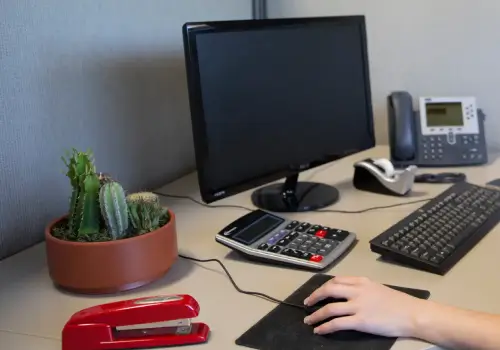 Desktop Data Recovery
Have you lost files from your desktop computer? Our desktop data recovery team can restore your data with minimal downtime and an industry-best 96% success rate. We specialize in all device types, desktop models, and operating systems. Whatever the cause of your desktop data loss, we deliver manufacturer-approved desktop data recovery with guaranteed results. If we can't restore your lost desktop computer files, you pay nothing.
Our customers rate our services:
We Helped Thousands Get Their Lost Data Back.
With over 5,453 satisfied customers and growing, we are proud to provide outstanding customer experience and quality service that consistently exceed customer expectations.
View All
Desktop Data Recovery Reviews
BMW DIY Guy
Reviewed on Nov 17, 2023 | Maple Valley, WA
Recovery from worst case - complete HDD failure
Quick context: First in 30+ years of being an IT pro, I have never had to do data recovery so this level of work was net new for me. Second, and I am an idiot with all those years experience, I didnt have full backups of roughly 12tb of personal and work data on a primary home PC. I just didnt have the space, and cloud backups, NAS and otherwise were always on my ''do later'' list. Side note -... Read More DO THAT IMMEDIATELY, do not be me! Back up your data TODAY.

I had the power supply in my primary PC overload, literally causing sparks throughout the case and smoke. The failure burned out almost everything in the case and completely cooked both hard drives; my 12tb drive with 70 years of family photos and my 5tb drive with irreplaceable work client data. Also of course, this happened on a weekend so no one to call in my panic. I emailed probably a dozen recovery services and SDR was the only one that replied over the weekend. Jacob sent me an email, answered a few questions and settled my mind for shipping off the drives immediately Monday morning.

I heard by Wednesday they had gotten started in review, and full analysis by Friday that while the circuit boards on both hard drives were completely fried, they would be able to fully recovery the data on both drives.

I cannot express my relief at that news as the thought of catastrophic loss of family photos and more, and invaluable work data was a disaster. During this recovery process, I have had difficulty even sleeping with the thought of this loss, and how I might not recover.

SDR even has worked well with me, when unbelievably FedEX damaged my 20tb drive shipped back with all my data. SDR jumped in, pulling the data again to ship to me a second time.

I am incredibly grateful to SDR and to Jacob, who has been calm and professional with me and my stress at the experience and has been wonderful. This recovery hasn''t been cheap to put it mildly, but when the data is actually priceless it was something I had to do.

Thank you for SDR and Jacob, you have saved me from disaster and my own lack of backups.
John Presley
Reviewed on Nov 16, 2023 | Washington, MI
Seagate 1 TB Hard Drive Failure
Subject: Seagate 1 TB Hard Drive Failure
Date: 11/16/23

A few weeks ago I was sitting in front of my Dell Desktop updating some files. For some reason the computer started running extremely sluggish then the screen turned blue. There were some cryptic messages on the screen regarding the issue but basically the computer hard drive had failed. I was overwhelmed with a very sickenin... Read Moreg feeling knowing that the hard drive held a wealth of family history including photos among other things. I took the hard drive to a local computer repair shop and they plugged it in to a known good machine. They informed me that the hard drive had totally failed and there was nothing they could do about it.
I immediately started researching companies that were experts at retrieving data from failed hard drives and came across Secure Data Recovery Services. After reading several dozen reviews of this company, and seeing their stellar rating from Better Business Bureau, I decided that if anyone could help me it was them.
I gave them a call and spoke to Jake, a Senior Data Specialist. Jake arranged to have my hard drive shipped to Secure Data Recovery so they could analyze the equipment.
In approximately one week, they contacted me to let me know the process was initiated. After two weeks, I was informed that they were able to save approximately 99% of my data. I went from a very sick feeling when the drive crashed to a feeling of elation when I received the news from Jake that Secure Data Recovery was able to successfully recover the majority of my data/files.
I want to personally thank Jake and all the professionals at Secure Data Recovery Services for their expertise and for helping me and many others recover what we thought was permanently lost.
Best Regards,
John Presley
Diana Camosy
Reviewed on Oct 31, 2023 | Washington, DC
Thank you Jonathan & SDR!
My old Mac desktop (from 2016) was on its last legs when I went to do a Time Machine backup, and god knows what happened except that suddenly all my documents had vanished. (I''d ordered a new desktop the day before, and I swear my old desktop did this out of spite.) In a panic, I frantically searched for a data recovery service and found Secure Data Recovery on Google. After seeing that they had ... Read Morea drop-off site I could easily get to, I called and Jonathan Nguyen gently talked me through what happened and what to do next. (God bless him for that--I felt like I was hair-on-fire hysterical and having trouble articulating what went wrong and what was missing.) I boxed up the computer and dropped it off, and heard back from Jonathan just a few days later that they had my computer and were ready to start work. He kept me in the loop throughout the process, always checking in that I was okay with what they were doing (such as breaking the screen to get to the hard drive), and occasionally sending preliminary lists of data they expected to recover to make sure they were on the right track. That really kept me breathing easier over the course of those two weeks. Also, shoutout to Secure Data Recovery for the speed of the whole process: the old computer kicked the bucket on 10/6, I dropped it off the next day, SDR had it in their facility on 10/11; and even though I''d selected the economy option, they''d recovered everything by 10/17, and I had the external drive of data in my hands and uploaded to my new desktop computer on 10/21. What a relief! Y''all are rockstars!
Aaron Jakabosky
Reviewed on Oct 27, 2023 | Eugene, OR
Scott and the Secure Data team did a great job recovering all the data from a hard drive that crashed years ago while I was trying to back it up. My wife and I are so happy to finally have the photos back from when our kid was a toddler. Thank you for everything!
Valentine Wanga
Reviewed on Oct 18, 2023 | Stone Mountain, GA
Excellent service from Timothy Rutan
First my computer recognized my hard drive and next thing I know I was not able to open any of the folders in it and shortly after that the drive was unrecognizable to any computer and would just making this crazy fan-like sound. You can imagine the panic I had since the drive had very important files that I couldn''t afford to lose. After a quick Google search for data recovery places, I found Se... Read Morecure Data Recovery and Timothy answered the call. He seamlessly walked me through the process of dropping the hard drive off, and within a few days I received the diagnostics report. With such high professionalism, they recovered >90% of the data I had in the hard drive, and the whole process took only 2.5 weeks, which was faster than I had expected. Thank you Timothy and team! You guys really came through for me!
Joe Denova
Reviewed on Oct 18, 2023 | Spring Lake, MI
Timothy Rutan - Excellent Service
When my home PC''s hard drive crashed, I tried everything I could to recover the data with no luck. Thankfully, I found Secure Data recovery and Timothy Rutan. His expert guidance and support made me feel confident that the data could be recovered. Well, not only did I get the data recovered 99.99%, but the speed and professionalism of Timothy was nothing short of amazing. I don''t think there c... Read Moreould be anyone better to work with.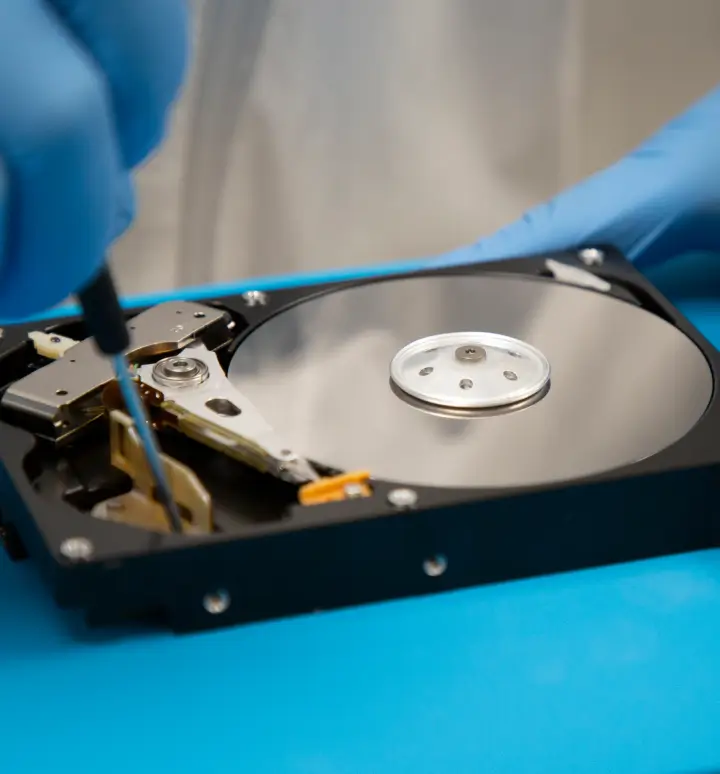 Desktop Hard Drive Data Recovery
Our desktop hard drive data recovery services are approved by all major computer manufacturers. Over more than a decade, our expert technicians have successfully recovered data from tens of thousands of internal HDD and SSD devices from the world's best-known PC and Apple desktop computer brands.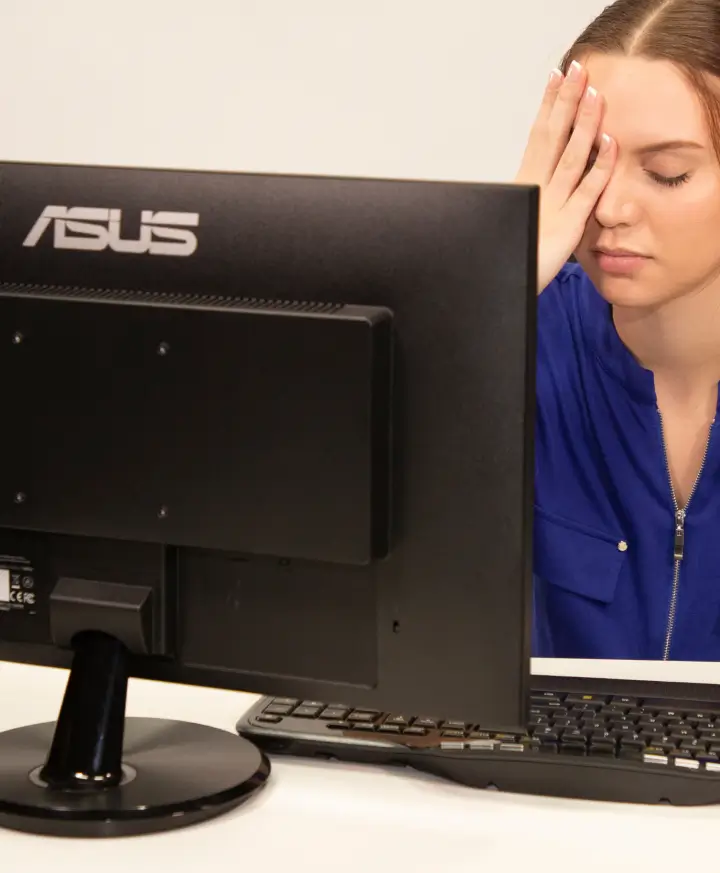 Desktop Data Loss Scenarios
Desktop computer hard drives can fail as a result of physical or logical damage. Common desktop data loss situations include:
Physical Failures
Clicking or grinding hard drive
Water or fire damage
Read/write failures
Drive not recognized by BIOS
Logical Failures
Virus or malware attack
Accidental file deletion or overwritten data
Firmware or file system corruption
Drive reformatting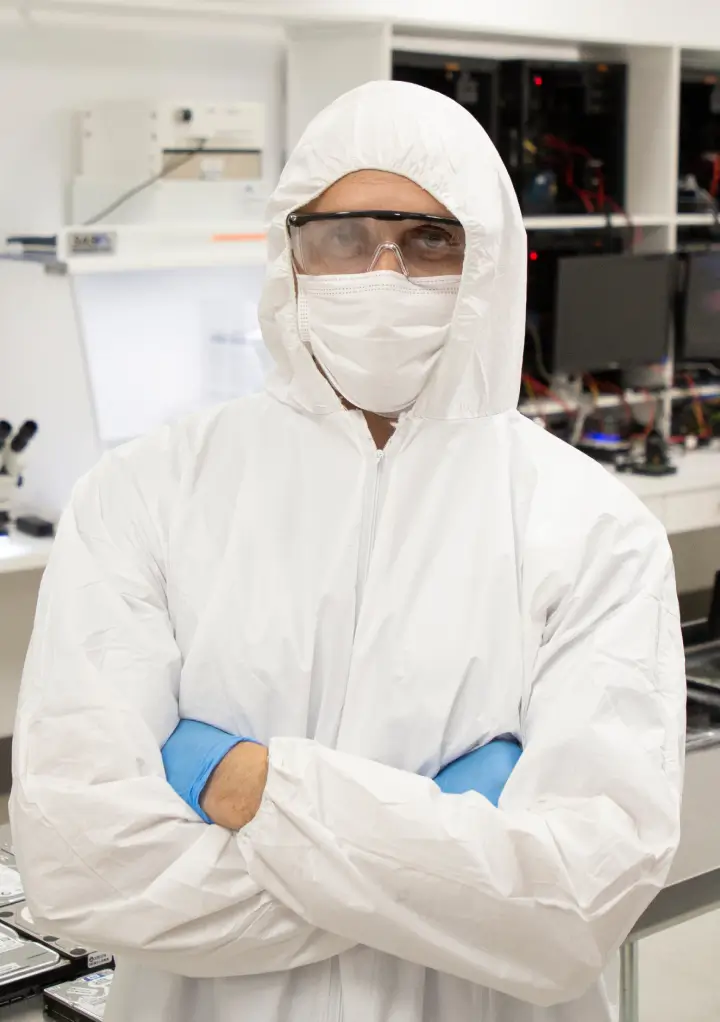 Why Choose Secure Data Recovery Services
Why choose secure Data Recovery Services? Our expert technicians are the best-credentialed in the industry with a documented 96% success rate and decades of combined experience.
Our data recovery labs receive regular SSAE 18 SOC 1, 2, and 3 audits to test the effectiveness of more than 80 cybersecurity management controls. We also perform all invasive recovery procedures in certified Class 10 ISO 4 cleanrooms to prevent damage from airborne particulates. Your data is always safe at every stage of the recovery process.
Call us at 800-388-1266 for a free consultation. Our award-winning customer support team is available 24/7 to assist you.
Secure Data Recovery Process
1
Free
Consultation
Power down the device and call us, 24x7 for a free consultation and quote.
2
Free Professional Diagnostics
Submit your device at one of our locations for a non-destructive evaluation by a data recovery expert.
3
Review &
Decide
Review the diagnostic results and approve the work order at a set price, payable upon success with our "No Data, No Recovery Fee Guarantee".
4
Data Recovery & Return
Submit payment and receive your recovered data on a new external drive.