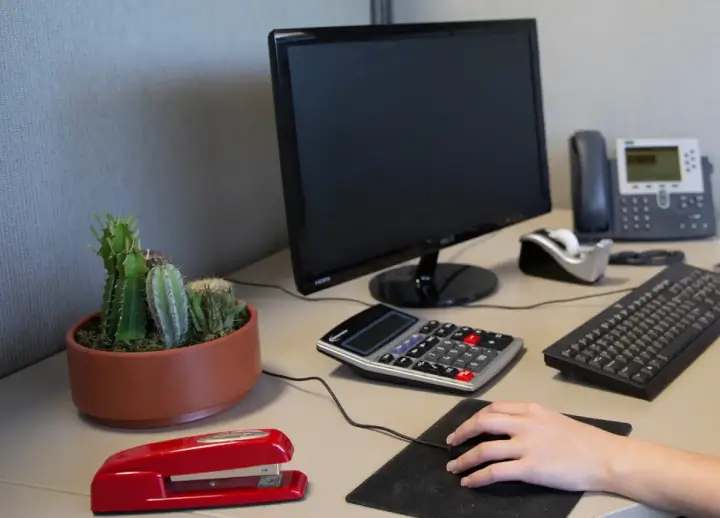 Desktop Data Recovery
Have you lost files from your desktop computer? Our desktop data recovery team can restore your data with minimal downtime and an industry-best 96% success rate. We specialize in all device types, desktop models, and operating systems. Whatever the cause of your desktop data loss, we deliver manufacturer-approved desktop data recovery with guaranteed results. If we can't restore your lost desktop computer files, you pay nothing.
Desktop Data Recovery Reviews
Ron Bexten
Reviewed on Mar 09, 2023 | ,
Excellent Customer Service from Timothy!
When my hard drive crashed with loads of photos, tax files, archives of personal email, and other data that I really needed I was devastated. I knew I should have been backing these things up to the cloud but life always got in the way! I did an online search and found Secure Data Recovery. I sent in my drive for a free quote and received an extremely fast response from Timothy. He called and ... Read Morecarefully explained my options and answered all of my questions. I was very hesitant at first but Timothy continued to work with me and made the process so smooth. His professionalism and eagerness to help really paved the way for a very fast and successful outcome. Many thanks to Timothy!
George Skelly
Reviewed on Feb 17, 2023 | Lancaster, PA
A random power supply failure damaged my hard drive. Scott at Secure Data Recovery Services helped me through the process of getting all my data back. He was very good at making me feel comfortable with the company and was able to get all my data back for me. I would definitely recommend Scott McMacken and Secure Data Recovery Services.
Thomas Bisignaro
Reviewed on Nov 30, 2021 | Souderton, PA
Our Data Recovery Experience
My account representative was Timothy Rutan. He was professional, respondent and helpful as we worked through the process of retrieving information from my 2007.5 iMac hard drive. The SDR team''s technicians worked with us on timing and cost, my family & I are thankful they were able to retrive the potentially lost information. What a Great team! Our experience was extremely positive, we would rec... Read Moreommend SDR to a friend. Thank you!
Shane Kirby
Reviewed on Feb 28, 2020 | Ogden, UT
Very happy with the results. SDR was able to recover 100% of my data. Jeff Hart was a HUGE help throughout the process of getting my failed hard drive data recovered. Thank you!
Daniel Lubecki
Reviewed on Feb 25, 2020 | Mobile, AL
Recovered all lost data quickly and conviently
Jake was very helpful in helping me to recover my lost data. All I had to do was drop the damaged drive to one of their vendors and they took care of all the packaging and shipping. They were faster than they said they would be and even shipped the data back to me in a secure, password protected, encrypted storage device. I was afraid all those years of files were lost, but they saved them for me... Read More.
Frank Cavaretta
Reviewed on Feb 21, 2020 | Pepperell, MA
Scott was very helpful, he explained the process and was very courteous and knowledgeable. He was very assuring at a time when I was in a panic because I had lost all my applications and data. I am a former software engineer and I know how important it is to back up your drives. I had a backup running but something went wrong with my backup and I lost it. It was accidentally deleted when I was t... Read Morerying to clean up the backup storage. So I had nothing. Scott was very professional throughout the whole process and was able to recover all my data and cloned the drive so all I had to do was re install the drive and boot up the system and was back in business.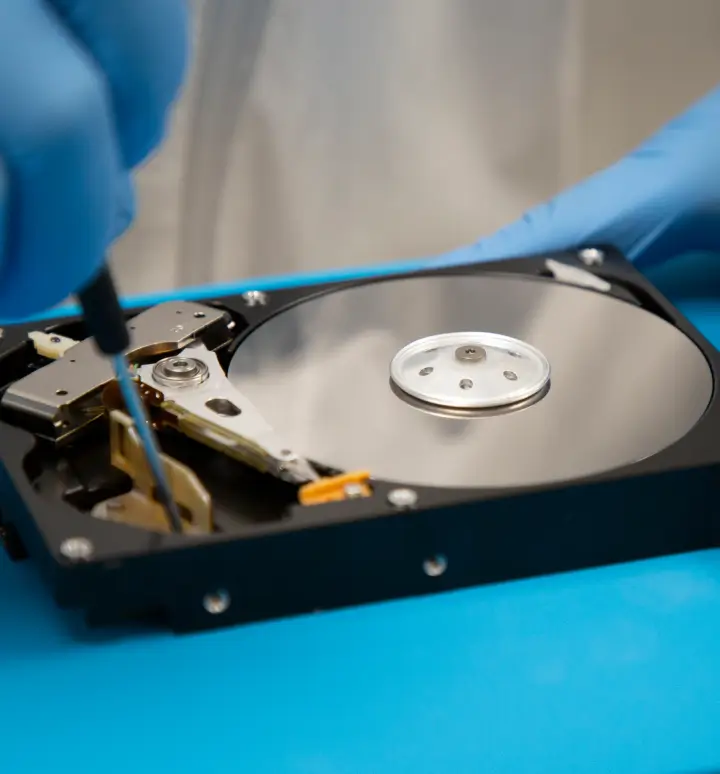 Desktop Hard Drive Data Recovery
Our desktop hard drive data recovery services are approved by all major computer manufacturers. Over more than a decade, our expert technicians have successfully recovered data from tens of thousands of internal HDD and SSD devices from the world's best-known PC and Apple desktop computer brands.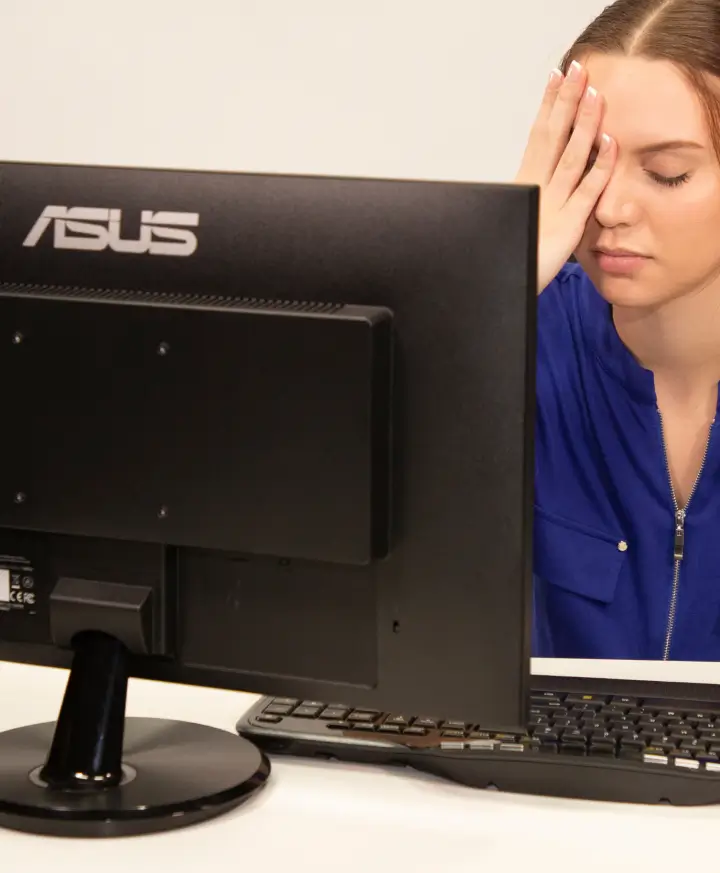 Desktop Data Loss Scenarios
Desktop computer hard drives can fail as a result of physical or logical damage. Common desktop data loss situations include:
Physical Failures
Clicking or grinding hard drive
Water or fire damage
Read/write failures
Drive not recognized by BIOS
Logical Failures
Virus or malware attack
Accidental file deletion or overwritten data
Firmware or file system corruption
Drive reformatting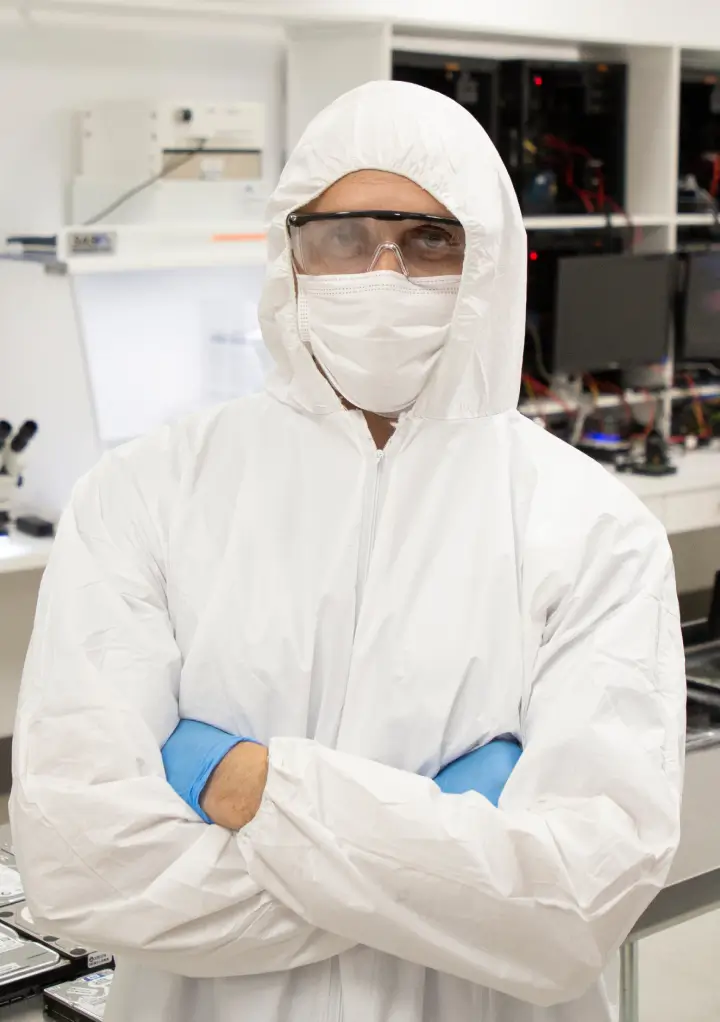 Why Choose Secure Data Recovery Services
Why choose secure Data Recovery Services? Our expert technicians are the best-credentialed in the industry with a documented 96% success rate and decades of combined experience.
Our data recovery labs receive regular SSAE 18 SOC 1, 2, and 3 audits to test the effectiveness of more than 80 cybersecurity management controls. We also perform all invasive recovery procedures in certified Class 10 ISO 4 cleanrooms to prevent damage from airborne particulates. Your data is always safe at every stage of the recovery process.
Call us at 800-388-1266 for a free consultation. Our award-winning customer support team is available 24/7 to assist you.
Secure Data Recovery Process
1
Free
Consultation
Power down the device and call us, 24x7 for a free consultation and quote.
2
Free Professional Diagnostics
Submit your device at one of our locations for a non-destructive evaluation by a data recovery expert.
3
Review &
Decide
Review the diagnostic results and approve the work order at a set price, payable upon success with our "No Data, No Recovery Fee Guarantee".
4
Data Recovery & Return
Submit payment and receive your recovered data on a new external drive.