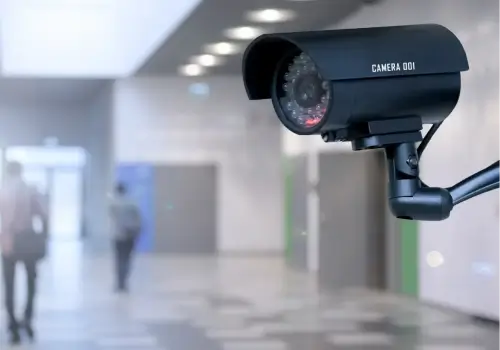 DVR Video Recovery
As a part of our top-notch computer forensics service, Secure Data Recovery Services offers professional DVR/CCTV video recovery. Our service is crucial in investigations where security surveillance systems are examined, for example, to gather evidence of a crime, inappropriate behavior or to piece together the events leading to an accident.
Causes of DVR Video Loss
There are several situations that may result in the loss of CCTV/DVR video including:
Recorder hard drive mechanical failure
Damage to hard drive firmware
DVR runs out of storage space
Disk re-formatting or corruption
Accidental footage deletion
Environmental hazards such as fire, moisture, dust or chemical exposure
Power outages
Secure Data Recovery Services has years of experience in recovering seemingly lost DVR footage as a result of these or other situations.
How DVR Recordings Are Stored
"Without intervention, digital video recorders only store video for as long as it takes to exhaust any remaining storage. Preserving or recovering the video of an individual or event may be a limited opportunity that precludes legal options later if missed."
Modern digital video recorders typically store video footage on single hard drives or RAID arrays, both of which Secure Data Recovery Services is expert at dealing with data recovery cases involving computer systems. However, the format of DVR footage is quite different than that produced by conventional PC apps or operating systems.
Because a DVR recording format is specialized, often proprietary and optimized for a single purpose, analyzing it and recovering its data is not as easy as simply plugging the hard drive into a PC and playing the video. One problem is that metadata related to the footage is directly inserted at intervals, which does not occur in PC video formats.
Video Multiplexing
An additional problem is that most security systems employ multiple cameras at different locations and each video stream is directed to a single hard disk or RAID array. This video multiplexing is used to reduce disk thrashing. It means that multiple views are intermixed, which makes viewing the entire stream very difficult as it jumps rapidly among camera views.
DVR Recovery Process
Secure Data Recovery Services applies several cutting-edge techniques and tools in our DVR recovery suite as appropriate to the situation. We may employ the original DVR recorder first, but if logical damage is present, we must turn to direct analysis of the raw disk data.
Specialized software is applied to copies of the DVR data to construct separate video streams while cutting out metadata, so that a complete sequence from each camera is produced. In cases where the desired footage has been deleted or corrupted, our data recovery experts apply additional techniques to restore that footage before de-multiplexing streams.
DVR Equipment and Formats We Process
Our recovery labs can recover video from all major makes of DVR equipment including BlueIris, Ispy, Zoneminder, Lorex, JVC, Q-See, Hikvision, Zmodo and others. We also handle any format of DVR footage including but not limited to MPEG-2 .mpg, MPEG-2 .TS, MPEG-4 Part 2, H.264, VOB and ISO images video.
State-Of-The-Art Recovery Facilities
As with all of our certified data recovery services, DVR/CCTV recovery at Secure Data Recovery Services can take advantage of our Class 10 ISO 4 Cleanrooms while ensuring complete confidentiality and security of DVR video, thanks to our compliance with SSAE 18 SOC 1 Type II, SOC 2 Type I and SOC 3 security standards. Data only passes over SSAE 18 encrypted networks and we adhere to leading personal data protection standards such as EU-US Privacy Shield and PCI-DSS.
Call Today to Start Your DVR Recovery
Our award-winning customer service team is on call 24/7/365. Call now to learn more about our DVR recovery processes or to start a free evaluation of your case at 1-800-388-1266.