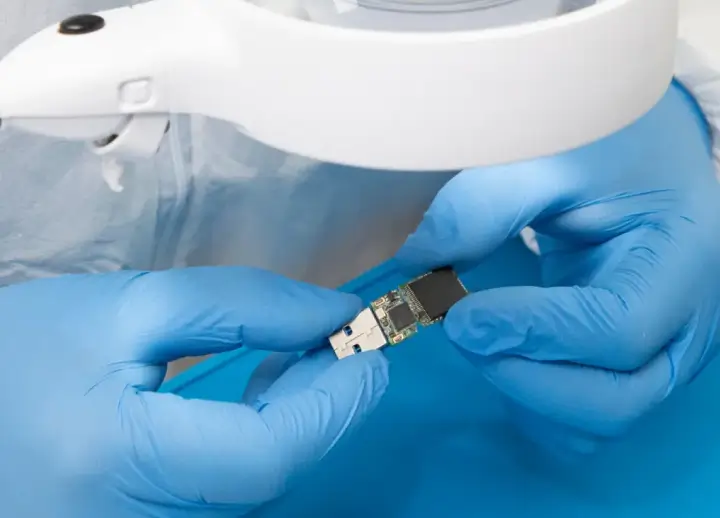 Flash Drive Data Recovery
Our experienced engineers have attempted and completed thousands of flash drive recoveries. With a collection of state-of-the-art tools and evolving techniques, our technicians pride themselves in making remarkable recoveries appear routine, boasting a 96% success rate across manufacturers and models. Our services start with a free diagnosis of your damaged or failed flash drive and continue with a "No Data, No Recovery Fee" Guarantee.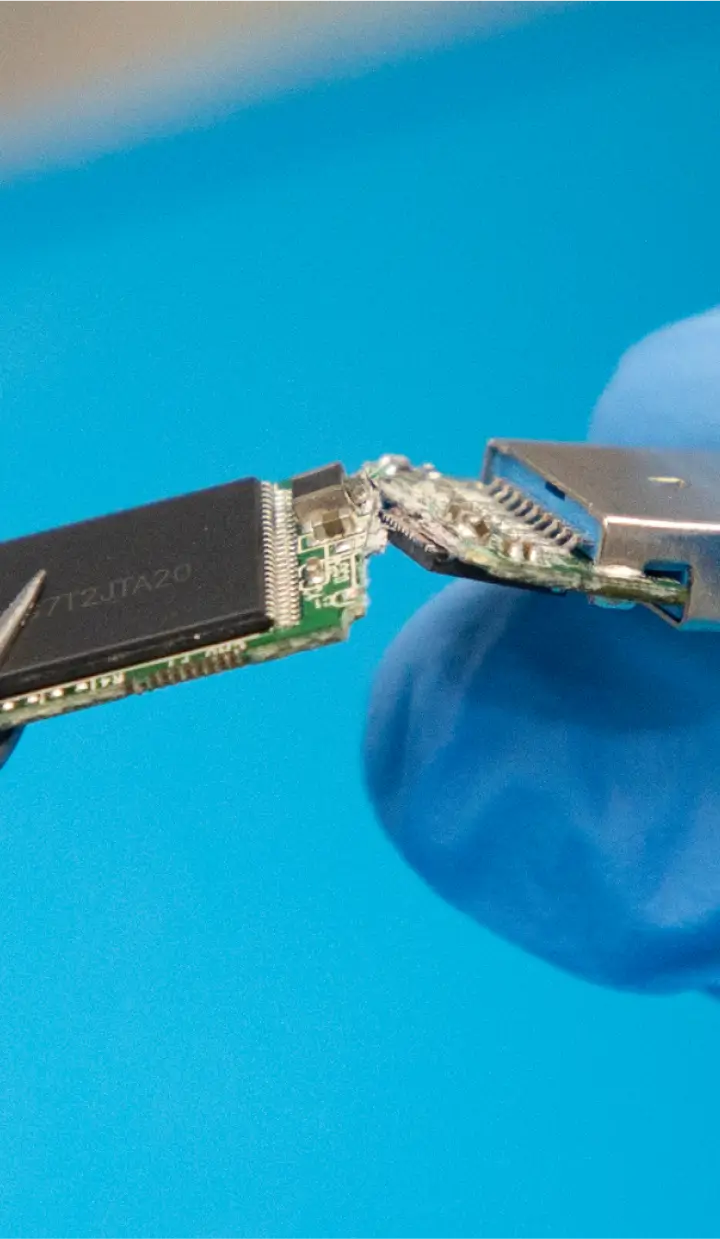 Data Recovery From Flash Drive
We have reclaimed countless files from thousands of flash drives since 2007. Our commitment to research and development and remaining on the cutting edge of flash drive data recovery is unwavering. That continued investment is why we have maintained such high success rates despite the shifting landscape.
Flash drives can have logical, mechanical, and physical failures. Since most failure scenarios present similar symptoms, diagnosing the precise cause of data loss requires careful analysis and patience. We have the expertise to repair and retrieve data in challenging situations, including:
Broken Connections
Defective or Snapped Electronics
Excessive Use
Accidental Deletion or Formatting
File Corruption
Virus Damage
Disconnect your flash drive to protect yourself from permanent data loss. Do not attempt to fix the device yourself if the data is valuable.
Flash Drive Data Recovery Reviews
Johnny Davis
Reviewed on Apr 28, 2023 | Shreveport, LA
I have been using Secure Data Recovery since 2018, and I trust them with my data above all others. When a need for data recovery arises, I look to Secure Data Recovery, and with professionals like Scott M. at the helm, I will certainly be back time and time again. Thank you, Scott, for your professionalism and for your awesome data recovery skills, and thank you, Secure Data Recovery, for picking ... Read Morethe right man for the job.
Kimberly Soria-Cardona-Ruiz
Reviewed on Apr 04, 2023 | Denver, CO
I had an external hard drive that had failed on me. I was super bummed as it had videos and pictures of my loved ones (a few special people that have passed away) since 2002. I took it to 3 local places near me and NO-ONE could figure it out. I found this company on Google and read the reviews and took the risk of sending it out of state with one last hope that the data could be saved. To my surpr... Read Moreise, Tim was able to get ALL of my data back; I was so happy. I really thought I had lost all those memories forever. I was going to give 4 stars due to the cost of doing this, but I literally can not put a price on precious memories and was happy to pay the amount I was billed. It is a little pricey, but worth every penny. He even emailed after my new external hard drive was received to make sure I was able to access my data with no problems. I would 100% recommend as he was able to do exactly was I had asked for.
Francesco Roberto Simonetti
Reviewed on Mar 10, 2023 | Baltimore, MD
Outstanding customer care!
Secure Data Recovery retrieved years of work in no time. I was advised to reach out to them by the IT department of my institution, and I am so happy I followed their suggestion. They received my broken USB drive the day after I requested the initial evaluation. Got all my data back in one week. The best part is the customer care; Jake guided me through the whole process seamlessly, making a very... Read More stressful experience much more manageable. Kudos to him!!! 100% recommended.
Sue Hicks
Reviewed on Feb 13, 2023 | Denver, CO
I am so grateful to Secure Data Recovery Services for retrieving computer files I thought were lost forever. The files were stored on a thumb drive that got damaged in my purse--so much so that no device would even recognize the thumb drive. I was upset to think I''d have to recreate so many work files, and distraught to think I''d lost years and years of personal photos that are irreplaceable. Bu... Read Moret Secure Data Recovery Services was able to quickly and efficiently return my list files to me. The process was quick and Eric was extremely helpful and professional. I highly recommend Secure Data Recovery Services.
Kathleen Mcauliffe
Reviewed on Dec 28, 2022 | Long Beach, NY
Scott was very professional and was able to help recover our lost family videos off an old camera. Very grateful. Thank you Scott.
Rachel Bates
Reviewed on Nov 14, 2022 | Knoxville, TN
Timely help and recovery!
I was in sheer panic mode when a flash drive with my research was corrupted at an international conference. No computer could even read the drive, but the data recovery team was able to recover almost every file (literally years of research and writing). They were also much more affordable than other companies and offered a better time turn around!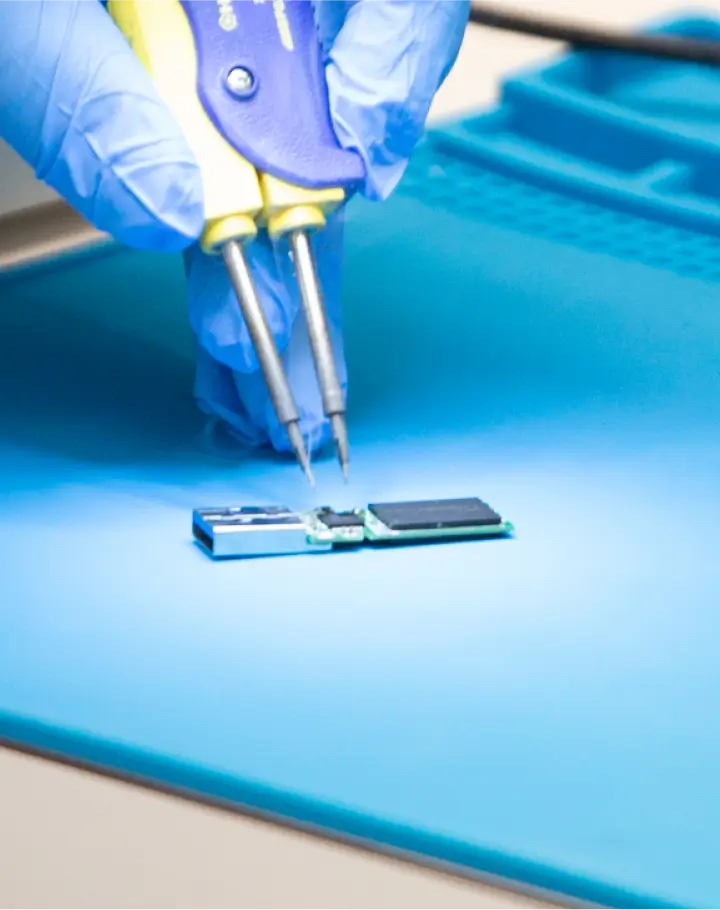 USB Flash Drive Data Recovery Service
A USB flash drive data recovery service should prioritize customer convenience and a professional, streamlined process. Our award-winning representatives and specialists will assist you throughout your case. To outline our process:
We offer a free, 24/7 consultation over the phone.
We perform a no-risk diagnostic to determine the failure scenario.
Once we establish the problem and solution, we provide a no-obligation quote.
Upon approval, we recover the available data with custom adapters and utilities.
When finished, the data is transferred to a new device and returned.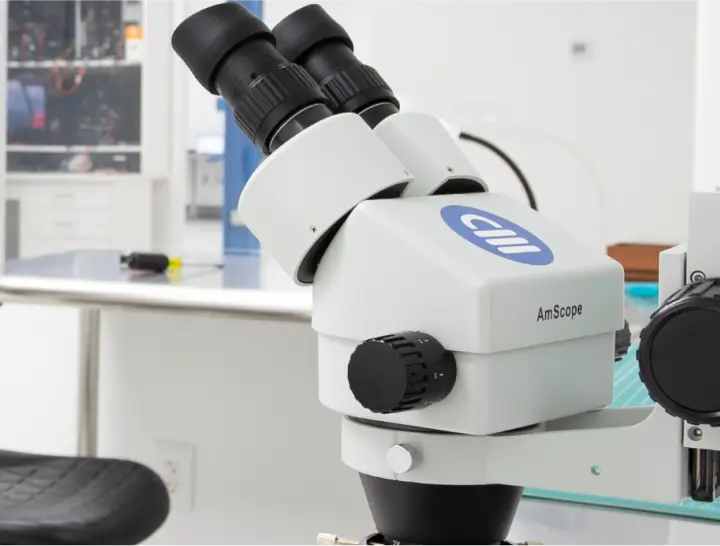 Flash Drive Data Recovery Services
Flash drive data recovery services are necessary, given the inevitable failure of media. Do not leave the fate of your data to chance. Trust the experts. We can recover your valuable data.
Call us at 800-388-1266 to get started.
Flash Drive Data Recovery Success Stories
Our mission is to provide the highest success rate technologically possible in the shortest amount of time, and we are committed to our "No Data, No Recovery Fee" Guarantee. See some of our happy customers who trusted Secure Data Recovery to get their data back.