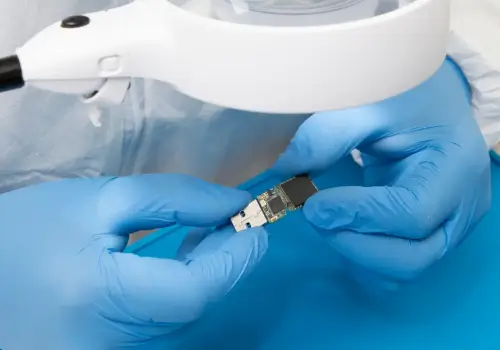 Flash Drive Data Recovery
Our experienced engineers have attempted and completed thousands of flash drive recoveries. With a collection of state-of-the-art tools and evolving techniques, our technicians pride themselves in making remarkable recoveries appear routine, boasting a 96% success rate across manufacturers and models. Our services start with a free diagnosis of your damaged or failed flash drive and continue with a "No Data, No Recovery Fee" Guarantee.
Our customers rate our services:
We Helped Thousands Get Their Lost Data Back.
With over 5,457 satisfied customers and growing, we are proud to provide outstanding customer experience and quality service that consistently exceed customer expectations.
View All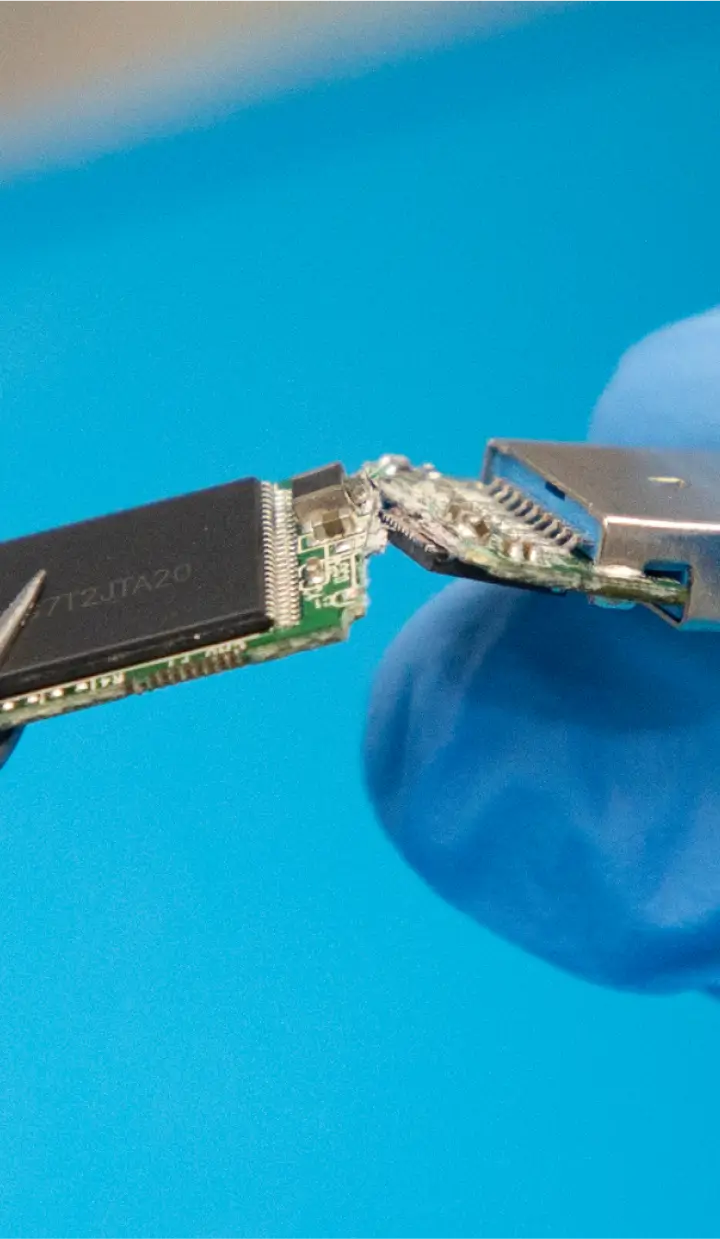 Data Recovery From Flash Drive
We have reclaimed countless files from thousands of flash drives since 2007. Our commitment to research and development and remaining on the cutting edge of flash drive data recovery is unwavering. That continued investment is why we have maintained such high success rates despite the shifting landscape.
Flash drives can have logical, mechanical, and physical failures. Since most failure scenarios present similar symptoms, diagnosing the precise cause of data loss requires careful analysis and patience. We have the expertise to repair and retrieve data in challenging situations, including:
Broken Connections
Defective or Snapped Electronics
Excessive Use
Accidental Deletion or Formatting
File Corruption
Virus Damage
Disconnect your flash drive to protect yourself from permanent data loss. Do not attempt to fix the device yourself if the data is valuable.
Flash Drive Data Recovery Reviews
Justin Kellough
Reviewed on Nov 28, 2023 | Houston, TX
Willing to work with you!
I oversee the photography team at my church that documents big moments in the life of our church members. Recently we had a baptism and a child dedication on the same day, both big moments that we like to document with pictures as a gift to the families. My SanDisk ExtremePro card crashed the next day as I was trying to load the pictures on my computer for editing. I was not familiar with data rec... Read Moreovery services, but Scott at Secure Data Recovery was patient with me as I had a few questions, and also worked with me to get my files even with my constrained budget.
J Rogers
Reviewed on Oct 20, 2023 | New York, NY
Thank you Eric and SDR team!!
Secure Data Recovery Services recovered my data from a damaged flash drive and were extremely pleasant to work with. Thank you to Eric Dvorin and the whole team. I would definitely recommend.
Beetee Beejay
Reviewed on Oct 16, 2023 | Levittown, NY
I must say that I got a cordial relationship with Secure Data Recovery throughout the time spent recovering the data on my damaged flash drive. The cost for me seems a little on the high side but getting the data back is priceless. Jonathan was very patient explaining things to me since I am a complete novice when it comes to technology. Thanks for everything.
April Gonzalez
Reviewed on Oct 03, 2023 | El Paso, TX
My appreciation to Scott McMacken and the Secure Data team for guiding me through the process. I was so happy that they recovered my data. Scott always helped with all my questions and responded on a very promptly manner. Excellent service!!
Juno'S Garage
Reviewed on Sep 27, 2023 | Palmetto, FL
Scott was very helpful throughout the entire process. He was attentive and answered every question and concern I had. No doubt that I will use this company again. Service was fast and easy. Thanks for all your help Scott M.
Richard Mcfarland
Reviewed on Sep 26, 2023 | Belmont, MA
My experience with Secure Data Recovery Services and Jacob Medina was excellent. Jacob was extremely helpful throughout the process and answered all of my questions promptly. I would certainly use Secure Data Recovery again to resolve my data recovery issues.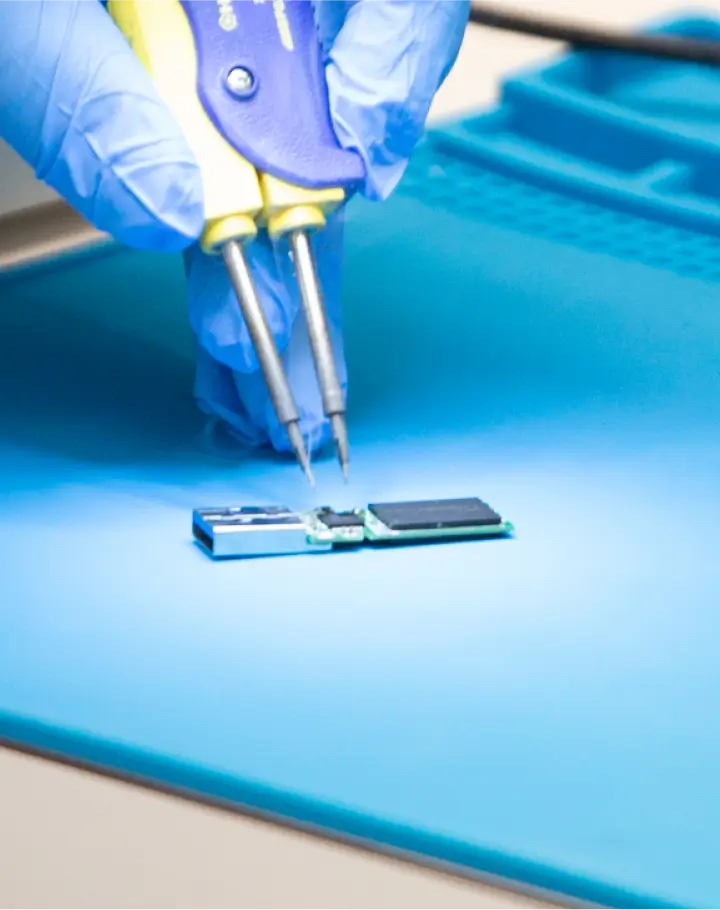 USB Flash Drive Data Recovery Service
A USB flash drive data recovery service should prioritize customer convenience and a professional, streamlined process. Our award-winning representatives and specialists will assist you throughout your case. To outline our process:
We offer a free, 24/7 consultation over the phone.
We perform a no-risk diagnostic to determine the failure scenario.
Once we establish the problem and solution, we provide a no-obligation quote.
Upon approval, we recover the available data with custom adapters and utilities.
When finished, the data is transferred to a new device and returned.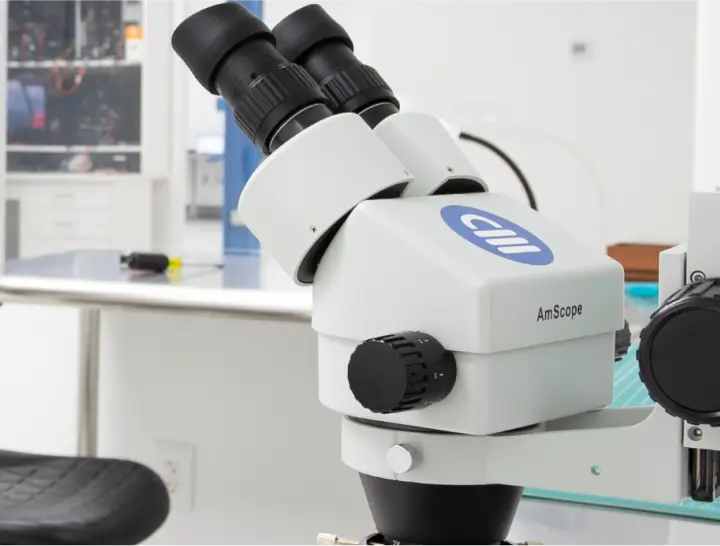 Flash Drive Data Recovery Services
Flash drive data recovery services are necessary, given the inevitable failure of media. Do not leave the fate of your data to chance. Trust the experts. We can recover your valuable data.
Call us at 800-388-1266 to get started.
Flash Drive Data Recovery Success Stories
Our mission is to provide the highest success rate technologically possible in the shortest amount of time, and we are committed to our "No Data, No Recovery Fee" Guarantee. See some of our happy customers who trusted Secure Data Recovery to get their data back.