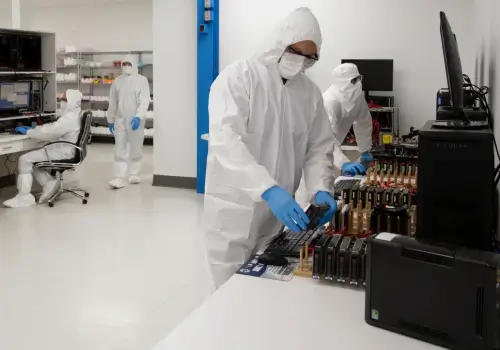 NAS Data Recovery
Network Attached Storage (NAS) has become popular for individuals and small businesses that need an inexpensive and efficient storage system. NAS devices are easy to maintain and continually accessible but when the disks inside of the enclosure fail, it can ruin a business' workflow. Secure Data Recovery is a leading expert in retrieving files from all RAID configurations that are used for NAS volumes and have an overall 96% success rate.

As NAS specialists, we offer high recovery rates for all NAS RAID failure scenarios.

Our customers rate our services:
We Helped Thousands Get Their Lost Data Back.
With over 5,329 satisfied customers and growing, we are proud to provide outstanding customer experience and quality service that consistently exceed customer expectations.
View All
NAS devices add capacity to a PC or network so data is in a centralized location for authorized network users to easily access. Multiple disks are combined into a single point of storage and RAID configurations commonly used in this type of storage are RAID 0, 1, and 5.
Users can add to their storage at any time, but the more storage you add, the more complex the recovery when the NAS fails. We have the most technologically advanced proprietary tools to work on all media and storage systems no matter the size or failure scenario.
Common Types of NAS Failures
NAS servers can experience data loss due to a number of reasons either because of physical or logical damage. These failures affect how users or small businesses can access their data. Therefore it is crucial to find a reliable data recovery provider if your system experiences any of the following failures:
Hardware controller failure
User error (accidental deletion, overwriting, reformatting)
Fire or water damage
Power surge or voltage fluctuation
Firmware issues
Virus or Malware Attack
Multiple disk failure
Supported NAS Manufacturers
We are a manufacturer-approved company that works with all makes and models of drives and RAIDs that are used in NAS systems. These include:
How Does NAS Data Recovery Process Work?
We begin our secure data recovery process by completing free diagnostics on your media to find the cause of failure and determine the best course of action for recovery. We then provide a no-obligation price quote and estimated turnaround time for your case. After we receive client approval, we work on media in our Class 10 ISO 4 Cleanroom to give you the best chance at a full recovery.
We offer a variety of service levels to choose from including an emergency service with an average turnaround time of 48 hours. We have a team of engineers who specialize in NAS data recovery and our R&D department is constantly discovering new recovery methods for existing and emerging media. We are also the only data recovery company to return your recovered files on a hardware encrypted storage device for total security.
What to Do When Your NAS System Fails
When your NAS drives fail, turn off the system and disconnect power immediately. This will prevent it from experiencing further damage and will limit the chances of total data loss. Do not attempt to run recovery software as this will not help if your system experienced a physical failure. In some cases, recovery software will overwrite your files if installed on a storage system after a logical failure.
The best course of action is to call a professional to complete your NAS data recovery. Secure Data Recovery has a 96% success rate in recovering data from all media and operating systems, and if for some reason your files are unrecoverable, we stand by our "no data, no recovery fee" guarantee. Call our 24/7 customer service representatives to start your case at 1-800-388-1266.
NAS Data Recovery Success Stories
Our mission is to provide the highest success rate technologically possible in the shortest amount of time, and we are committed to our "No Data, No Recovery Fee" Guarantee. See some of our happy customers who trusted Secure Data Recovery to get their data back.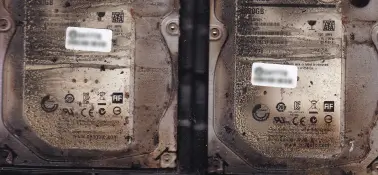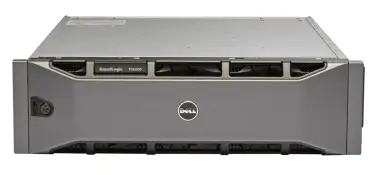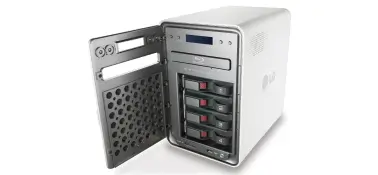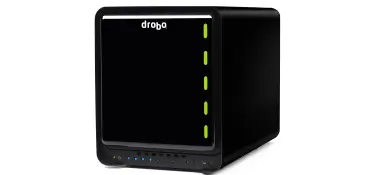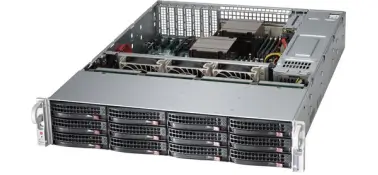 NAS Data Recovery Reviews
Taylor Stoma
Reviewed on Sep 01, 2023 | Baton Rouge, LA
We were in a real bind and Scott worked with us to get our NAS back up and operating. We had over 64 TB of data that we were trying to accept possibly being lost, but they fully recovered EVERYTHING. Can''t recommend them enough.
Dave H.
Reviewed on Aug 28, 2023 | Warrenton, VA
I lost my NAS drive raid during a power outage. So about 3 TB of files was lost. Jake and his team came to the rescue and were able to retrieve all of my files. I would highly recommend them for your data recovery.
Steven Bulifant
Reviewed on Aug 14, 2023 | Chesterfield, VA
I had a 4 bay raid setup and one of the drives failed. I tried all my local options. Geek squad couldn't help me. So after a google search I found secured data and quickly realized they were the right people for the job. They quickly and efficiently gave me instructions to ship my drives and what would happen after that. Scott was my account rep and did a great job making sure I was updated throug... Read Moreh the whole process. They were able to recover all of my data and I am thankful for their services. I would highly recommend them if you need recovery services.
Stefan Papp
Reviewed on Aug 08, 2023 | Granite Falls, WA
Great Service and a Smooth Process!
My Raid-5 NAS became unresponsive and I connected with Secure after trying everything I could think of to revive it. Scott walked me through some diagnostics I hadn't considered, and when it became evident that the array would require a recovery he helped make that a smooth process. Throughout our interaction Scott was pro-active, kept the process moving, and presented all my options clearly. The ... Read Moreend result was a successful recovery. In all, the Secure team was a terrific guide through an otherwise stressful event. Strongly recommended!
Kazuki Maeda
Reviewed on Jul 27, 2023 | West Lafayette, IN
Professional data recovery service
My NAS stopped booting up all of sudden. Multiple HDDs were configured in RAID0 and data extraction was challenging. I reached SDRS and Scott promptly processed the case with clarity and transparency. The data was successfully recovered. I highly recommend SDRS.
Darryl Tom
Reviewed on Jun 22, 2023 | Chicago, IL
Recovered 98.4% of data from a failed hard drive
Due to an improperly configured NAS (only 1 drive), the drive eventually failed. An inspection revealed that the read/write heads failed, and as a result, 10GB out of 623GB of data were unrecoverable.

The recovered data was transferred and sent back in a timely fashion. Very satisfied with the service.