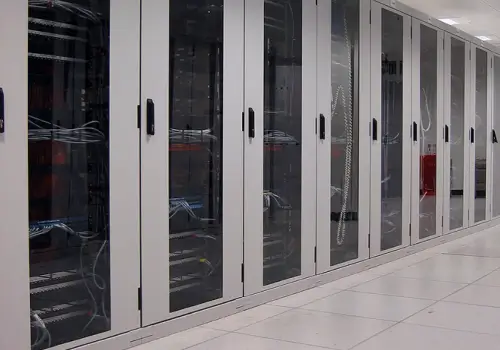 NetApp Data Recovery Services
Secure Data Recovery Services provides a reliable resource for NetApp RAID data recovery and repair. We staff an experienced team of RAID specialists and offer exceptional turnaround times, perfect security and guaranteed results.

NetApp's RAID systems include their proprietary RAID-DP, which offers fast performance and excellent dual redundancy when paired with the company's WAFL® file system. RAID-DP is essentially a specialized RAID 6. However, NetApp has also produced more traditional RAID systems, and the company is one of the biggest names in the storage industry.

Secure Data Recovery Services can safely perform recovery and repair on all NetApp RAID devices.

All physical media can fail, however, and while systems like RAID-DP offer consistent, reliable functionality, you can still lose data for a number of reasons.
Some of the most common failure scenarios for NetApp RAID systems include:
Multiple Simultaneous Hard Drive Failures
Controller Card Issues
Electronic Damage Due to Sustained Electrical Events
Fire, Smoke and Water Damage
Failed RAID Rebuilds or Mishandled Drive Swaps
Accidental Deletion and User Error
Your system's failure susceptibility will vary depending on its RAID configuration, the number of drives in the array, your backup strategy and other factors. When you lose mission-critical data you need to work with a qualified, experienced data recovery company to restore access to important files while controlling your downtime.
Secure Data Recovery Services specializes in NetApp RAID data recovery, and our engineering teams can deliver a working copy of mission-critical files in a matter of days. Call our customer service team today to schedule a risk-free evaluation.
Finding a NetApp Data Recovery Specialist
At Secure Data Recovery Services, we have the advanced technology and experienced engineering teams to handle NetApp RAID data recovery cases effectively. Our engineers are familiar with proprietary file systems like WAFL® as well as popular storage system file systems, and they understand the architecture of common NetApp systems.
This familiarity is extremely important during the data recovery process, because without a working knowledge of file system structure, data recovery engineers cannot successfully deal with file corruption or parity issues.
Other features of our NetApp data recovery services:
Fast 24/7/365 Emergency Data Recovery
Safe Treatment in a Certified Class 10 ISO 4 Cleanroom
SSAE 18 Type II Certification and Other Security Credentials
A 96 Percent Data Recovery Success Rate
NetApp RAID Repair to Minimize Your System Downtime
Secure Data Recovery Services offers 24/7/365 emergency services for NetApp RAID devices, which carry an average turnaround of less than 48 hours. We offer free price quotes for our standard services, and all of our clients benefit from our no recovery, no charge guarantee.
What to Do When a NetApp RAID Fails
NetApp RAID failures can occur for a number of reasons, and to keep your system safe, you need to take appropriate actions as soon as you notice the symptoms of data loss. By turning your RAID off, you can prevent file corruption and media damage. Never attempt to repair individual RAID members. Do not reinitialize or rebuild your array, and refrain from using disk utilities.
By getting a professional media evaluation from Secure Data Recovery Services, you can get all of the information that you need to make an effective recovery plan. Each evaluation provides you with a risk-free price quote, a turnaround estimate and an analysis of your RAID failure.
Through more than 40 offices in the United States, Secure Data Recovery Services provides the industry's best set of RAID recovery resources. Our NetApp data recovery specialists can restore your system while minimizing downtime, and we always protect your confidentiality by following strict security procedures. We also proudly offer our no recovery, no charge policy on all NetApp RAID data recovery cases to give you peace of mind throughout the process. For more information or to start a new case, contact our customer service team today.