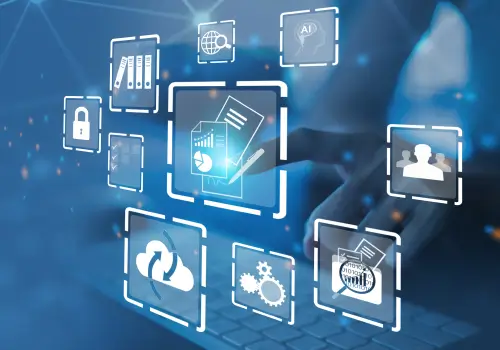 Hyper-V Data Recovery Services
Do not panic if you have a failed Microsoft Hyper-V system and corrupt VHD or VHDX files. Enlist certified Hyper-V data recovery services, trusted by small and large enterprises to successfully recover lost files. The team at Secure Data Recovery are the most-credentialed experts in retrieving lost data. We have SSAE18 SOC 1, 2, and 3 audited data recovery processes and help our customers avoid permanent data loss. Our engineers utilize all available data recovery techniques and state-of-the art software to recover data from inaccessible Hyper-V environments with a 96% success rate. Experience total peace of mind with our "No Data, No Recovery Fee" guarantee. We recover your data, or you pay nothing.
Our customers rate our services:
We Helped Thousands Get Their Lost Data Back.
With over 5,331 satisfied customers and growing, we are proud to provide outstanding customer experience and quality service that consistently exceed customer expectations.
View All
Hyper-V Virtual Machine Data Recovery
We tailor our data recovery process to repair failed hardware and restore data from virtual machines created on the Hyper-V hypervisor platform. This process typically involves using a certified cleanroom to address mechanical issues and then professional data recovery software to recover lost files, folders, and other similar data that may have been deleted or corrupted by file system damage. In most cases, our data recovery services can produce the entire virtual machine in a working order. Even in cases involving severe damage, the end result is the recovery of working files. Recovering Windows Operating System and its associated files are generally not required since the OS provides only the underlying driver, security, and management layer required for virtual machines to run applications and other guest operating systems, but holds no usable user data.
Hyper-V Ransomware Data Recovery
Ransomware corrupts Hyper-V system files, allowing malicious code to encrypt critical data, cause systems to crash, and lock administrators out of their systems. Since most virtual environments run several hypervisors that control numerous virtual hard disks, the infection quickly spreads throughout the Hyper-V environment, affecting multiple virtual machines and the associated data within them. To limit downtime and financial disruption to the business, it is essential to involve data recovery experts as soon as possible. We offer several ways to get you back up and running after an infection. Contact us today to speak to a data recovery advisor.
Secure Data Recovery Reviews
David Hahn
Reviewed on Jun 22, 2023 | Bedford, IN
I have been working as an IT professional for 7 years. I chose data recovery services after finding them in a search. They got good reviews so I figured I would give them a shot. We lost an entire disk array for our main company VM. It was 6 500gb hard drives with several server's worth of data including our company's main file share. Getting it back was not critical, but better than losing it. Ja... Read Moreke Gambatese was very helpful and responsive throughout the process, and I'm happy to report a complete recovery was accomplished.
Thanks Secure Data Recovery

The Booms
Reviewed on Mar 24, 2022 | Foxborough, MA
Great job by Scott McMacken
Scott was a pleasure to work with! Scott was able to quickly diagnose and confirm the data I needed to restore and he kept me updated during each step of the process. I will certainly recommend Secure Data Recovery! Thank you!
James Andrews
Reviewed on Jun 22, 2021 | Bradenton, FL
Anthony facilitated the recovery of 20 years worth of videos, music, and pictures that I lost due to a NAS crash on my home server. He communicated with me every step of the way and answered all of my many questions. Thanks Anthony!
Usmat
Reviewed on May 24, 2021 | Southbury, CT
Retrieiving info from Lacie Harddrive
Great experience with Secure Data Recovery. The specialist Scott McKacken was very courteous and very helpful. Scott worked with me on the price. Highly recommended.
David Butler
Reviewed on May 10, 2021 | Burbank, CA
Fast and Easy Full Recovery
Was able to get all of my files recovered, and Scott was always there to keep me updated and answer any questions, making for a smooth and easy process. Thanks!
Rebecca Woontner
Reviewed on May 04, 2021 | Santa Fe, NM
I sent in a hard drive for recovery, and Scott McMacken was able to not only answer all my questions, but worked with me to meet my budget and get my data back even faster than I had anticipated. Highly recommended!
What Causes Data Loss on Hyper-V Systems
A variety of factors cause data loss on Hyper-V systems, ranging from natural disasters to hardware failures affecting the NAS, SAN, RAID Array, Virtual Hard Disk File, Hyper-V server and the hypervisor. Human error, such as accidental formatting, overwriting, and deletion, can lead to data loss. No matter the scenario, the experts at Secure Data Recovery have over a decade of experience successfully recovering data for individuals and enterprise customers with a 96% success rate. Contact us today to speak to a data recovery advisor and discuss your file recovery options.
What To Do When a Hyper-V System Fails?
Microsoft Hyper-V allows IT admins to create and manage virtual machines (VMs) with multiple operating systems (including Linux and Windows) running on one system. Since administrators can configure the virtual machines with different amounts of shared memory, hard disk space, and network connectivity, a single physical failure can take down the entire infrastructure. When a failure occurs, you need to quickly identify and address the problems. Sometimes, that requires seeking professional help. Start with the following steps:
Check the power supply, cables, and test the network.
Start the Hyper-V Manager and launch the Virtual Machine console to check if the system is online.
Locate and examine the event logs in the virtual system.
Update the latest drives on the Hyper-V host, ensure you are running the right version of the Hyper-V role, and install the latest operating system patches.
Check the hardware for any issues, like extreme heat or cold temperatures, virtual memory performance, CPU processor, and data storage.
If your system is still offline, it is time to contact a professional data recovery services company
Secure Data Recovery Process
1
Free
Consultation
Power down the device and call us, 24x7 for a free consultation and quote.
2
Free Professional Diagnostics
Submit your device at one of our locations for a non-destructive evaluation by a data recovery expert.
3
Review &
Decide
Review the diagnostic results and approve the work order at a set price, payable upon success with our "No Data, No Recovery Fee Guarantee".
4
Data Recovery & Return
Submit payment and receive your recovered data on a new external drive.
Flexible Service Options
Every situation is a disaster for home users, individuals and small businesses. We understand the importance of getting the data back to our customers is as important as the budget and time it takes to get it back. We offer multiple data recovery options to fit your needs.
Economy
5 - 10 day turnaround time
Standard
2 - 5 day turnaround time
Find Secure Data Recovery near you
Data Recovery Service Solutions
Not sure what data recovery service you need? Let our team guide you to select the right data recovery solutions. We understand better than other recovery service providers that a sudden drive failure is an unsettling feeling. Call us to speak to an expert and discuss your situation. We offer several ways to solve your problem.
In-Lab
Is your device completely dead? This is exactly what we specialize in servicing inside of our ISO certified Cleanroom Lab. Get it to us by dropping it off or take advantage of our free shipping and we will take care of it for you or you pay nothing. Call us to discuss your data loss problem and the service solutions we offer.
Our Certified Labs
Onsite Data Recovery
Equipment too large to move or too sensitive? No problem for our experts. We can scramble a team to be anywhere in the world with our equipment and tools in about 24 hours to handle your data loss situation. We are trusted specialists at solving unique data loss challenges.
We Come To You
Remote Data Recovery
Something deleted, corrupted or just disappeared but storage is still online? Just get us an internet connection and let our service team recover your data. You will then access it immediately. Recovery can't get any faster than this.
We Connect Remotely
How To Recover Data Using Hyper-V Recovery Software?
A DIY solution that saves time and money might be possible if the virtual server or disk is visible and shows the correct size but is not accessible through native commands. However, you still need the right Hyper-V data recovery software. The software development team at Secure Data Recovery has resolved thousands of cases requiring VHDX data recovery and virtual machine data recovery. Over the past decade, we have developed powerful VHDX recovery tools for internal use to rebuild, restripe, and reassemble Hyper-V file system data. Now, we are offering a light version for commercial use, so that our customers can conveniently resolve their data loss affecting Hyper-V virtual machines and Virtual Hard Disk Files when possible. SecureRecovery for Microsoft Hyper-V allows users to correct data corruption by supporting the following:
Binary Disk image or Partition Dump (RAW, IMG)
Corrupt VHD files and corrupt VHDX files
Deleted Virtual Machines
Deleted files from within a Windows Hyper-V system (all file types)
vVirtual Hard Disk (*.vhd files, *.vhdx files), Fixed, Differencing and Dynamic
FAT12, FAT16, FAT32, NTFS 1.0 and NTFS 2.0
Software supports all versions of Windows OS, including Windows Server 2008 +
Our software features a simple-to-use Installation and Recovery Wizard and multiple scanning modes, which display the results of the recovered data before you commit to purchasing the software.
*Important note about DIY Hyper-V data recovery software. When possible, stop all writes to the affected virtual disk and make a copy of it to another hard drive or similar storage device. Never download any new files or software inside the affected virtual environment, as that may cause data to be permanently overwritten. Not sure what data recovery option you need? We offer a free evaluation on all storage devices. Call 800-388-1266 now to speak to a data recovery advisor.
About Us
Secure Data Recovery Services was started in 2007 with a single location and over the past decade grew into one of the world's largest data recovery companies helping customers recover data with extraordinary capabilities. Powering the success behind our world class services are the talented teams of engineers who develop our state-of-the-art tools and procedures which enable us to recover data from the most challenging data loss circumstances.
Our team is truly passionate about data storage and thrives on the customer satisfaction which comes from reuniting users with their lost data. Our goal is to deliver the best results technologically possible while maintaining the strictest security controls through our numerous industry specific security attestations including regular SSAE18 SOC 1, 2 & 3 audits.
Secure Data Recovery Services has built a solid reputation as the most trusted data recovery provider with a fully transparent and certified process demonstrating that our facilities, processes, and staff exceed industry standards.
From single external hard drives, SSD's, mobile devices to enterprise NAS, SAN, and RAID failures, we are ready to help recover from digital disasters, anywhere.
Secure Data Recovery is not affiliated with Microsoft in any way. All trademarks, copyrights, and other intellectual property are the property of their respective owners.