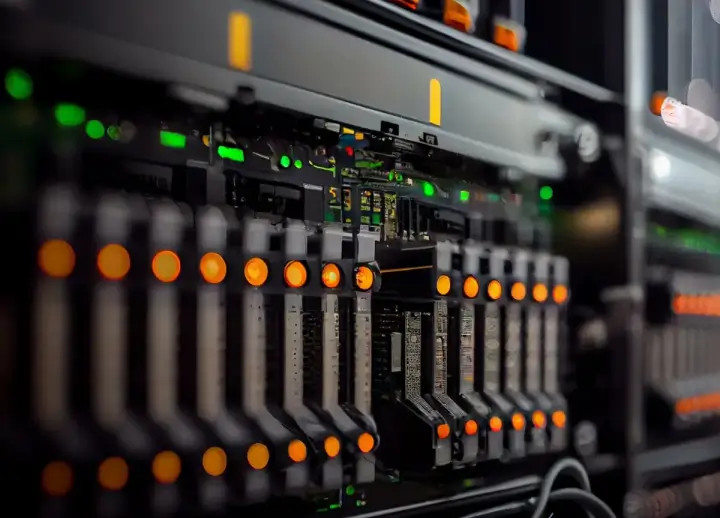 Certified Dell Data Recovery from an Industry Leader
With a large network of offices and advanced media repair technology, Secure Data Recovery Services offers the best available resources for Dell data recovery.

As a registered Dell partner, Secure Data Recovery Services can safely treat any type of Dell computer system.

Dell is one of the world's largest computer technology developers, and since its inception in 1984, the company has introduced hundreds of innovative computers and storage devices. Dell offers enterprise storage systems, personal desktop computers, laptops, tablets and much more. The brand has established a strong reputation thanks to a firm commitment to quality.
View a Dell PartnerDirect Confirmation letter below:
Secure Data Recovery Services is a Dell data recovery partner, and we are proud to offer warranty-safe services for all Dell computers and storage systems. Our engineers can repair damaged hard drives, solid-state drives, RAID arrays and other storage devices, restoring lost data after a disaster.
If you lose data from any Dell device, you need fast assistance from qualified experts. Secure Data Recovery Services provides an excellent overall success rate of 96 percent, and our free standard diagnostics give you an easy way to assess the potential costs and turnaround time of your case before you decide whether or not to pursue recovery.
Advantages of Working with a Dell Data Recovery Partner
As Dell specialists, we regularly recover data from damaged hard drives, RAID arrays and other devices. Secure Data Recovery Services invests heavily in technology research, and our excellent security credentials provide you with peace of mind as your case progresses.
Reasons to use Secure Data Recovery Services:
Support for All Dell Devices and Systems
High Success Rates and Flexible Turnaround Options
Online Case Status Monitoring Tools
Experienced Engineers and High Success Rates
SSAE 18 Type II SOC-1 Security Certification
Advanced Tools for PowerEdge and Other Dell Servers
24/7/365 Emergency Data Recovery Services
We are one of the only hard drive data recovery providers with a Class 10 ISO 4 Cleanroom certification, and our Dell partner status ensures that we will never void your active warranties while performing our services. Secure Data Recovery Services also issues a no recovery, no charge guarantee with every case--if we cannot recover your data, we will not issue any type of service charge.
What to Do When Your Digital Storage Device Fails
Our engineers can help you recover from virtually any data loss disaster, but in order to minimize damage, we recommend turning your computer off as soon as you notice failure symptoms. Common symptoms include clicking sounds, missing files, extremely slow operation and unusual error messages, or a device that won't turn on.
By shutting your system down, you will limit media damage and significantly improve your chances of a fast recovery. Never attempt to recover or repair your Dell device on your own. You could void your warranty or cause accidental damage by breaking the seals on a hard drive or other storage device, and data recovery software can overwrite key data.
Secure Data Recovery Services can treat all data loss scenarios including:
All Types of Hard Drive Failure
Virus Attacks, Accidental File Deletion and Accidental Formatting
Smoke and Fire Damage
Water Damage
RAID Rebuild Failures and Other RAID Issues
Electronics Damage and More
As a Dell data recovery partner, we provide warranty-safe services with free diagnostics and a no recovery, no charge guarantee. Secure Data Recovery Services has extensive security credentials, and with high success rates and advanced technology, we offer exceptional results for all of our clients. Call us today at 1-800-388-1266 to schedule free diagnostics or for more information.