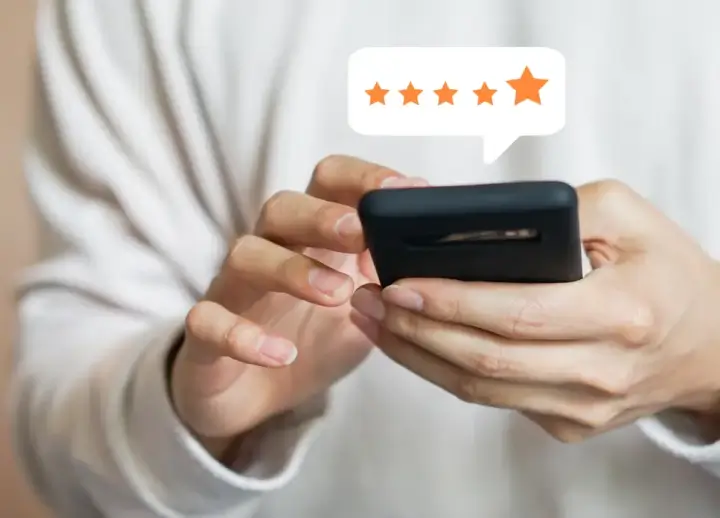 Data Recovery Services Reviews
Having access to verified data recovery services reviews is critical when making an educated decision on which data recovery provided to entrust with restoring your critical files.
Secure Data Recovery is the authority in data recovery for SSD, RAID, and hard drive recovery. All our work is backed by a 96% Documented recovery rate and comes with a "No Data, No Recovery Fee" policy. Paired with complete transparency and audited security, we have developed a stellar reputation for consistent results and great customer service.
Our clients range from regular consumers just like you to government agencies and Fortune 100 companies. Regardless of complexity or pedigree of the job, we always put you, our client, first. Since 2007, we have received thousands of data recovery services reviews each year from satisfied clients and wanted to share some of these with you here.
Juan Bustabad
Reviewed on May 29, 2023 | Miami, FL
Corrupted SD Card Data Retrieved
Amazing experience all around. Val took care of our problem quickly and kept us well informed throughout. Would definitely recommend this service if you ever run into a corrupted SD card like me!
Katy Beth "KB" Barber
Reviewed on May 26, 2023 | Astoria, NY
5 stars and forever grateful
So grateful to Timothy Rutan at Secure Data Recovery Services who essentially held my hand through the entire process! My drive which had basically my entire life on it from October 2022 - February 2023 stopped working and I was afraid I lost everything. But, I was able to send my drive off and work with Tim who not only helped me reduce my bill but also worked with his team to recover 99% of my d... Read Morerive. Out of almost 4 terabytes of information, there were only about 700 files that were unrecoverable. As a photographer, proper backup is essential for my line of work so I am beyond grateful that this team was able to recover most everything - from my trip to Iceland to high school senior photo sessions to newborn photos... I now have everything back! So grateful.
Roger Chinery
Reviewed on May 25, 2023 | Olney, MD
Secure Data Recovery..Preston Hall
Preston Hall made my experience very positive
He was very congenial, responsive and professional.
Just a positive experience
He put a very positive face to the Your wonderful organization
Thank you Preston
Kelly Mcdonald
Reviewed on May 25, 2023 | Richmond, VA
I knew better but had not made a backup of my external hard drive…and then it failed. Luckily I found Secure Data Recovery and they were able to recover all my files. Crises averted!!
Kyle Peacock
Reviewed on May 24, 2023 | Sandy, UT
Amazing! They actually did it!
My wife loves to take all sorts of photos and videos. We used to be those people that had the bulky handheld digital recorders. Once the smart phones were able to replace those, my wife captured everything. Before going on a snorkeling vacation, my wife did all of the research and bought a waterproof container for her phone. Well, had it actually been waterproof, I wouldn''t be writing this review... Read More. Despite all efforts of saving (rice, alcohol, hair dryers, etc) the phone was kaput. I took it to Apple and to another company and they both told me that it was beyond recovery. On a whim, I did another internet search and found Secure Data Recovery. Not only were they able to retrieve the data, it cost less than the bid. When does that ever happen??? Thank you Secure Data - thank you Jonathan Nguyen for the great customer support. 5+ stars!
Jackie Hodge
Reviewed on May 24, 2023 | Aurora, CO
THANK YOU, THANK YOU, THANK YOU!
Eric and the team from Secure Data Recovery saved irreplaceable pictures from an external hard drive that our dog got ahold of and chewed up! The birth of our first granddaughter along with the first couple years of her life, my sons graduation, and numerous other sentimental pictures were on that drive. Their service was fast and efficient! I now have a flash drive with ALL of my pictures restore... Read Mored and I am SO very grateful!! Thank you Secure Data Recovery!
We value your feedback about our company performance with your case. If you would like to submit a testimonial letter describing and review your experience, please e-mail [email protected] or call us at 1-800-388-1266.