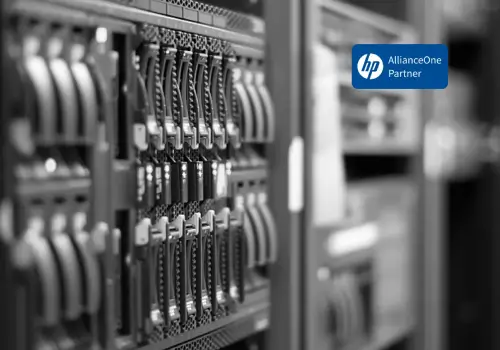 HP Data Recovery
Secure Data Recovery Services specializes in recovering lost data from HP laptops, desktops, and servers. Our engineers have decades of experience with HP hardware and software, allowing us to achieve the best possible outcomes. We have encountered all failure scenarios and developed the data recovery tools and techniques required to resolve even the most challenging cases. Trust the HP data recovery experts with a 96% success rate. Backed by a "No Data, No Recovery Fee" guarantee.

Our customers rate our services:
We Helped Thousands Get Their Lost Data Back.
With over 5,329 satisfied customers and growing, we are proud to provide outstanding customer experience and quality service that consistently exceed customer expectations.
View All
HP Data Recovery Services
We are the leader in HP data recovery services. Our engineers have retrieved important files from failed HP laptops, desktops, and servers since 2007. In that time, we have acquired a comprehensive understanding of HP's products. That knowledge contributes to each successful recovery and helps us remain the most reliable option for recovering data from a HP computer or network device.
Our award-winning customer support team is available around the clock to start a case and schedule a free evaluation. We diagnose the storage devices inside a Class 10 ISO 4 cleanroom to prevent vulnerable media from more damage during invasive procedures. On top of that, we enforce over 100 cybersecurity controls to ensure sensitive data is safe throughout the recovery process. Our regular SSAE 18 SOC 1, 2, and 3 audits are evidence of our commitment to privacy and security.
When authorized, the team with the most industry-specific certifications recovers data from the HP product. Once finished with the recovery, we transfer the recovered files to a preferred storage device and return them. It's that simple.
Our results and convenient, transparent approach speak for themselves. We are the authority in HP data recovery with a secure process, documented 96% success rate, and "No Data, No Recovery Fee" guarantee.
Nikki Szymkowski
Reviewed on Apr 03, 2023 | Port Huron, MI
My HP laptop hard drive crashed and I tried 3 companies to try to recover any data from it with no luck. After calling Secure Data and sending my hard drive to them for review. Scott McMacken was a miracle worker in dealing with me deciding if I could afford the restore. After much thought and his patience, I went through with the data recovery. I am very thankful to him for assisting me through t... Read Morehe process with much professionalism. It was expensive but worth it for me to recover all my business files and artwork that took years to collect. Thank you Scott for your help. I would recommend Secure Data Recovery to anyone.
Raphael Rice
Reviewed on Nov 29, 2022 | Brooklyn, NY
Scott explained everything in a straightforward and knowledgable way and worked on various options for pricing that would work for my client. Drive is heading back to me sooner than expected.
A T
Reviewed on Oct 21, 2022 | Bryan, TX
I am incredibly grateful to Scott McMacken and Secure Data Recovery for helping us out after a fire. They were able to recover sentimental photos from a damaged laptop, and thus helped restore priceless memories. Scott was kind, direct, and helpful, staying in constant touch during the process and answering any and all questions along the way. Recovery was faster than expected and the price was re... Read Moreasonable for such a challenging business. Thank you to Scott and Secure Data Recovery!!
???Andrea
Reviewed on Sep 27, 2022 | Hartsdale, NY
I was trying to recover data from three old family computers that had been "kept in storage" by a friend of our family. In actuality, the computers had been tampered with: passwords changed and data deleted. Eric promptly answered all of my many questions, then he and his team were able to recover the data and send it to me quickly and efficiently. Eric, especially, went above and beyond with cust... Read Moreomer service, and I highly recommend Secure Data Recovery!
Elaine Byrne
Reviewed on Aug 29, 2022 | Austin, TX
Grateful for Secure Data Recovery Services
Everything about doing business with this company was professional, easy, and timey. Due to a miscommunication with my own tech support, I failed to backup files for three years. I researched ratings for SDRS and called to speak with a representative, Eric Dvorin. He explained the process and possible cost clearly, and when I decided to move forward he stepped me through the process. The engin... Read Moreeer who worked on my hard drive managed to wade through encrypted files and was able to restore 96% of my lost data. I couldn''t be more pleased with Secure Data Recovery Services and would recommend them highly!
Sara Raynorrepko
Reviewed on Aug 25, 2022 | Rosedale, MD
I appreciate having a dedicated recovery specialist to guide me through the process. Scott kept me informed start to finish! Thanks!
HP Laptop Data Recovery
Our experienced team of laptop data recovery experts has retrieved files from HP products. We can deliver a data loss solution in countless scenarios, whether you need professional SSD or hard drive recovery. That expertise enables us to recover data from these HP laptop series and more:
HP ENVY
HP Pavilion
HP Spectre
HP Stream
HP Chromebook
OMEN by HP Gaming
HP Desktop Data Recovery
We have established ourselves as the leading HP desktop data recovery provider in the industry. Our technicians have the skills and tools to recover data from dozens of HP desktops, including business, personal, gaming, or all-in-one computers. It does not matter if the HP desktop has an SSD or HDD. We use the most effective methods and utilities to recover data from HP desktops, such as:
HP ENVY
HP Pavilion
HP EliteOne
HP EliteDesk
HP Z Workstation
OMEN Gaming Desktop
HP Server Data Recovery
We have specialized in recovering data from Hewlett Packard Enterprise servers for over 15 years, reducing downtime and reuniting users with their essential files. Our experts can repair damaged hardware and resolve software issues to reverse data loss even in the most complex cases. We work with any storage technology, configuration, file system, and server role. We can provide certified HP server data recovery on the following devices and more:
HPE ProLiant
HPE StoreEasy
HPE StoreEver
Secure Data Recovery Process
1
Free
Consultation
Power down the device and call us, 24x7 for a free consultation and quote.
2
Free Professional Diagnostics
Submit your device at one of our locations for a non-destructive evaluation by a data recovery expert.
3
Review &
Decide
Review the diagnostic results and approve the work order at a set price, payable upon success with our "No Data, No Recovery Fee Guarantee".
4
Data Recovery & Return
Submit payment and receive your recovered data on a new external drive.
Find Secure Data Recovery near you
Data Recovery Service Solutions
Not sure what data recovery service you need? Let our team guide you to select the right data recovery solutions. We understand better than other recovery service providers that a sudden drive failure is an unsettling feeling. Call us to speak to an expert and discuss your situation. We offer several ways to solve your problem.
In-Lab
Is your device completely dead? This is exactly what we specialize in servicing inside of our ISO certified Cleanroom Lab. Get it to us by dropping it off or take advantage of our free shipping and we will take care of it for you or you pay nothing. Call us to discuss your data loss problem and the service solutions we offer.
Our Certified Labs
Onsite Data Recovery
Equipment too large to move or too sensitive? No problem for our experts. We can scramble a team to be anywhere in the world with our equipment and tools in about 24 hours to handle your data loss situation. We are trusted specialists at solving unique data loss challenges.
We Come To You
Remote Data Recovery
Something deleted, corrupted or just disappeared but storage is still online? Just get us an internet connection and let our service team recover your data. You will then access it immediately. Recovery can't get any faster than this.
We Connect Remotely
Flexible Service Options
Every situation is a disaster for home users, individuals and small businesses. We understand the importance of getting the data back to our customers is as important as the budget and time it takes to get it back. We offer multiple data recovery options to fit your needs.
Economy
5 - 10 day turnaround time
Standard
2 - 5 day turnaround time
About Us
Secure Data Recovery Services was started in 2007 with a single location and over the past decade grew into one of the world's largest data recovery companies helping customers recover data with extraordinary capabilities. Powering the success behind our world class services are the talented teams of engineers who develop our state-of-the-art tools and procedures which enable us to recover data from the most challenging data loss circumstances.
Our team is truly passionate about data storage and thrives on the customer satisfaction which comes from reuniting users with their lost data. Our goal is to deliver the best results technologically possible while maintaining the strictest security controls through our numerous industry specific security attestations including regular SSAE18 SOC 1, 2 & 3 audits.
Secure Data Recovery Services has built a solid reputation as the most trusted data recovery provider with a fully transparent and certified process demonstrating that our facilities, processes, and staff exceed industry standards.
From single external hard drives, SSD's, mobile devices to enterprise NAS, SAN, and RAID failures, we are ready to help recover from digital disasters, anywhere.