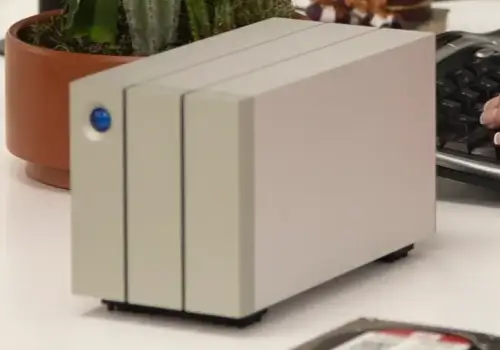 LaCie Data Recovery
Our data recovery technicians provide comprehensive LaCie data recovery with services that include free diagnostics at no risk to your manufacturer warranty and a no-obligation price quote for your failed hard drive, SSD or RAID. Every case is backed by our "No Data, No Recovery Fee" guarantee. With nearly two decades of experience, our experts maintain an industry-best 96% success rate in LaCie data recovery to give you the best chance of a successful data loss solution for any LaCie storage device.
LaCie Data Recovery Services
We deliver the most reliable results for all LaCie data recovery services including successful hard drive recovery, restoring data from bad sectors on your hard drive, and repairing PCB failures.
In addition to free inbound shipping, we'll document the cause of your LaCie data loss, prepare a detailed diagnostic report on what it will take to recover your lost files, and successfully extract your data to a brand new device you will be able to mount on your computer.
Our LaCie data recovery services are conducted inside SSAE 18 SOC 1, 2 & 3 audited labs by the best-credentialed team of specialists in the industry. Your LaCie Mobile drive or 6big Thunderbolt 3 is safe in our hands.
LaCie Hard Drive Data Recovery
Our staff specializes in LaCie hard drive data recovery including LaCie Mobile and LaCie Rugged portable external drives as well as all desktop models such as the 1big Dock, the d2, or the 2big Dock Thunderbolt. Our LaCie drive data recovery team has the specific engineering knowledge earned by years of experience and access to fully certified Class 10 ISO 4 cleanrooms capable of supporting the most complex failures to ensure you get the best results.
LaCie SSD Recovery
Need LaCie SSD recovery? Our technicians have helped restore lost data for thousands of videographers, photographers, filmmakers, and other creative professionals who rely on LaCie Mobile Secure SSD, LaCie Portable SSD, 1big Dock SSD Pro, and the LaCie Professional SSD product lines for durable storage and fast access speeds. Whether you need chip soldering, have a failed controller, or you experience problems with wear leveling, our technicians have the know-how and tools to restore your data.
LaCie RAID Recovery
RAID users know how difficult it can be to resolve logical or mechanical problems. Restoring a lost configuration and manually repairing file systems takes skill and patience. Our technicians provide industry-leading LaCie RAID recovery solutions including LaCie d2 data recovery. Your LaCie 2big Thunderbolt won't turn on? Secure Data Recovery Services can help! Our R&D department has created custom tools and solutions that allow us to restore data from just about any RAID array regardless of the cause of data loss. We're the industry leader in RAID recovery.
Trust a certified LaCie data recovery partner when you experience data loss on any LaCie storage device. Contact us at 1-800-388-1266 to open a new case.