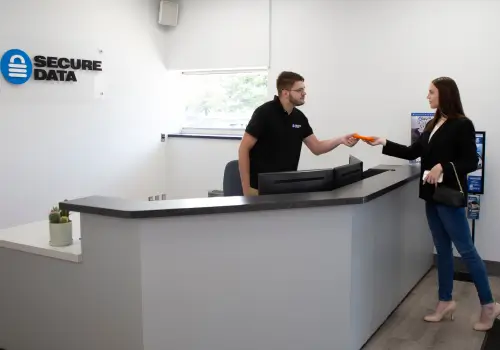 Data Recovery Services in Fort Worth - RAID, SSD & Hard Drive Recovery
Secure Data Recovery Services offers an advanced set of professional data recovery services in Fort Worth, Texas.
As the nation's most trusted data recovery company, we treat thousands of cases each year, providing fast turnaround times, reliable success rates and unmatched security through a large network of facilities.
Our customers rate our services:
We Helped Thousands Get Their Lost Data Back.
With over 5,318 satisfied customers and growing, we are proud to provide outstanding customer experience and quality service that consistently exceed customer expectations.
View All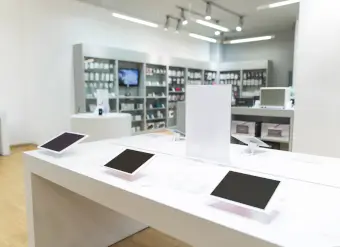 Secure Data Recovery Services
Emergency Services Available 24x7
Data Recovery Company in Fort Worth, TX
Secure Data Recovery Services are the Fort Worth hard drive recovery, SSD recovery and RAID recovery experts. Since 2007, our data recovery company has helped tens of thousands of individuals and businesses of all sizes in Fort Worth successfully recover from every type of data loss scenario imaginable. We have seen your failure type before and our team understands the importance of data in the modern world. We're ready to recover your lost data with our flexible Economy and Standard data recovery services, or immediately with our Emergency data recovery option.
Experience total piece of mind with a "No Data, No Recovery Fee" Guarantee.
What Can We Recover For You Today?
Fort Worth, TX Data Recovery Reviews
Warren Hobbs
Reviewed on Sep 15, 2023 | Fort Worth, TX
Secure Data are true Lifesavers; they were able to recover my corrupted hard drive and data that had pictures from over 10 years ago lost because of the defective drive. I am truly thankful for all the help their extremely knowledgeable representative Jonathan provided; he was extremely patient and I am forever grateful that they have the expertise and technology to recover my information .
<... Read Morebr />Thank you Secure Data !
Chad
Reviewed on Jul 07, 2023 | Burleson, TX
I want to say thanks to Scott and the team at SDR. The hard drive in my wife''s laptop crashed. SDR was able to salvage over 95% of the data on our hard drive. The entire process was seamless they walked us through every step in the process and we had a great experience. We are so grateful for their help and although we never want to have to use them in the future we definitely will if we have ano... Read Morether hard drive that crashes.
Jennifer Higgins
Reviewed on Jun 26, 2023 | Joshua, TX
They were able to save all my work data. Was very satisfied with the service we got. Scott was very good at communicating where they were at every step of the way. Would highly recommend.
Brooke Blankenship
Reviewed on Apr 20, 2023 | Fort Worth, TX
I recently went through the heartbreak of losing all my families precious photo and video memories on a corrupted hard drive. I contacted Scott at Secure Data Recovery, and he assured me that they would do everything possible to retrieve the data and he believed most of my files would more than likely be recoverable. Thankfully, many of my old photos and videos were! Scott was supportive and helpf... Read Moreul through the process, and it took a lot less time than anticipated. If you''ve lost important information, I''d highly recommend reaching out to Scott and SDR!
Tristin Barkley
Reviewed on Mar 24, 2023 | Fort Worth, TX
I am a recording engineer based out of Dallas Texas and had recently gone through some instances that left my data vulnerable. I recently had to restart my computer and during the process, consolidated all of my files to one big hard drive. Fast foward a couple weeks and not taking the time to back it up, of course, my hard drive carrying over two years worth of every-day work crashed on me. It wa... Read Mores corrupted. And i had upcoming project obligations from several clients. I was in a panic that there was nothing i could do.

Once someone recommended i visit a data recovery service, I shopped around. After making several calls, i got in touch with Mr. Jonathan Nguyen, who lead my data recovery process. He not only reassured me in the confidence that they could get ALL of the data back in my circumstance, he offered expedited services since i was on such a time crunch. It cost me a pretty hefty bill, but ultimately, the information and files were important enough to where i was more relieved that it was at least possible to get it done, and that it could be done in a reasonable time frame.

Jonathan stayed in touch throughout the entire process, making sure to tackle any questions i had and provide me with full transparency with things like tracking links and logins to the app. To top it off, they included a new password encrypted hard drive to be conveniently shipped to me. Highly recommend the service provided here.
Nadja Killisly
Reviewed on Dec 11, 2022 | Fort Worth, TX
Good job and thank you Elliot
I was pleased with Secure Data Recovery due to a number of factors
1. They managed to recover the data another company could not
2. Speed of service: faster than expected
3. Great customer service. I did deal with Elliot Fisher who was good in helping me during the entire process and kept on top of everything. Elliot was fast to respond to my questions. He also ensured the customer ... Read Moreis aware of relevant information.

Thank you
All of our facilities are fully accredited with the Better Business Bureau, and the skill and professionalism of our Fort Worth staff contributes to our consistent A+ rating.
BBB of Fort Worth, Texas - Accredited Company with an A+ Rating
We are proud to adopt the BBB's service standards at our Fort Worth office. Our company review from the BBB shows a record of consistent excellence, leading to a top rating of A+.
One of the most prominent cities in North Texas, Fort Worth is the state's fifth-largest town by population with more than 740,000 residents. We give our clients a fast, reliable resource for professional data services through our local office. RAID 5 data recovery, excellent credentials, and full operating system support are just a few of the benefits of choosing Secure Data Recovery Services. For those hoping to fully recover data, new customers may contact us online or by phone today for a free quote.
Advantages of working with Secure Data Recovery Services:
Fast turnaround times for all types of digital media
Advanced facilities and a 96 percent success rate
More security credentials than any other provider
A local office in Fort Worth
Support for all operating systems
RAID repair, virtual server recovery and other advanced services
Digital system failures can occur at any time, and computer users will need professional resources in order to avoid permanent data loss. Our Data recovery services in Fort Worth are performed in next-generation facilities where we invest heavily in new research in order to deliver results.
We proudly provide risk-free diagnostics for our local customers looking for hard drive repair services. Each diagnostic report includes a price quote and a recovery turnaround estimate. Contact our customer service team today to speak to a certified professional and get more information.
What to Do When Digital Devices Fail
Computer systems can lose data for hundreds of reasons, and you should exercise caution when handling any damaged device. Many failure scenarios share common symptoms, and to prevent your system from taking on excessive damage, you should turn it off as soon as you notice that you cannot access your files.
Keep your device turned off. Do not attempt to repair your media, as this may drastically reduce your chances of a recovery. By turning your computer off, you will maintain your media in its original physical condition, and trained data recovery engineers can treat the problems safely.
Our teams at Secure Data Recovery Services can treat any data loss scenario by rebuilding damaged media in our certified Class 10 ISO 4 Cleanroom. We specialize in providing the best hard drive data recovery and RAID data recovery in Fort Worth. We also use specialized file utilities to repair damaged files, resulting in a full recovery in most cases. Our overall success rate is an astounding 96 percent.
Common failure scenarios include:
Mechanical hard drive component failures
Sudden power failures and electrical damage
RAID rebuild failures
Accidental overwrites and file deletion
Virus damage
Fire and smoke damage
Flood damage
Because we carefully evaluate your media before performing our services, we can guarantee our results. If our dedicated engineering teams cannot recover your most important files, you will not pay a service charge. Secure Data Recovery Services is one of the only providers in Texas with a comprehensive no recovery, no fee guarantee, and we offer this policy with every data recovery case.
Advanced Technology for Dependable Fort Worth Data Recovery
Fort Worth residents need to work with an advanced data recovery company in order to get reliable access to key files. At Secure Data Recovery Services, we recognize the importance of maintaining state-of-the-art facilities.
We hold advanced security credentials, and as the first company to earn SSAE 18 Type II certification, we offer unprecedented protection for our clients. Secure Data Recovery Services also holds HIPAA, FERPA and PCI-DSS compliance certification, and our laboratory has a fully certified Class 10 ISO 4 Cleanroom. Most importantly, we invest in technology – our teams can safely treat RAID arrays, data tapes, solid-state drives, hard drives, virtual servers and hundreds of other types of devices. We offer flexible case options including 24/7/365 emergency services, designed to eliminate downtime.
When you send your media to our office, you receive dedicated attention from the best industry-leading experts. Hard drive data recovery can be intimidating, but we offer results for any failure scenario and our risk-free diagnostics help you avoid unnecessary expenses during the process. Secure Data Recovery Services has the tools and the security credentials to give Fort Worth computer users an excellent set of data loss solutions.