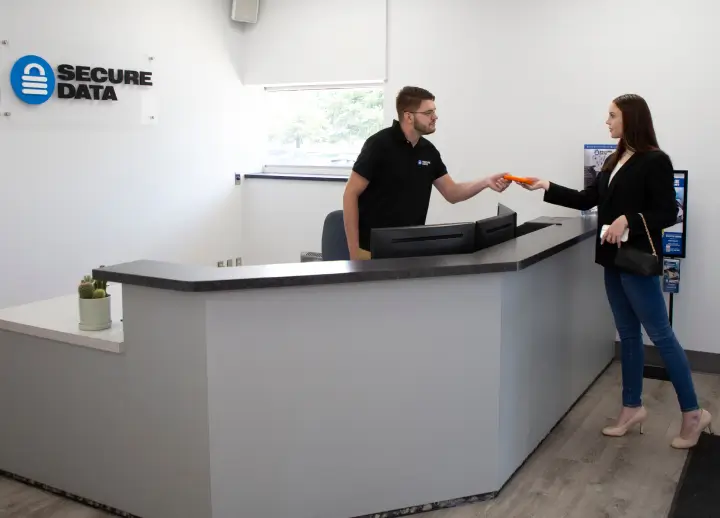 Data Recovery Services in Irving - RAID, SSD & Hard Drive Recovery
At Secure Data Recovery Services, we're proud of our reputation as the most trusted name in hard drive recovery and RAID recovery. We've worked hard over more than a decade to provide the most comprehensive data recovery services available regardless of the cause of data loss. Each of our customers receives a free and non-destructive diagnostic and a no-obligation price quote before any recovery procedures take place. After authorization, our data recovery engineers exhaust every option technologically possible to recover your lost data. If for any reason we fail to do so, you pay nothing. That's our "No Data, No Recovery Fee" guarantee. Does your hard drive make a clicking or buzzing noise? Is your iPhone stuck on the Apple logo because of a boot loop? Our knowledgeable technicians can help with any data loss situation. Call us or drop by our local office for a free estimate.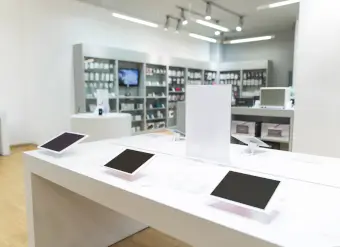 Secure Data Recovery Services
Emergency Services Available 24x7
Secure Data Recovery Services Near You
Local residents can visit us at our Irving office between the Hospital District and Grauwyler Heights just south of State Road 183. We also serve communities in the greater Irving area, including offices just north of DFW International Airport in Grapevine, east of Coventry Hills in Keller.
Expert Data Recovery Services
Secure Data Recovery Services is the authority in hard drive recovery, SSD recovery and RAID recovery. Since 2007, our data recovery company has helped tens of thousands of individuals and businesses of all sizes successfully recover from every type of data loss scenario. We understand the importance of data in the modern world. We're ready to recover your lost data immediately with our Economy, Standard, or Emergency data recovery options and state-of-the art technology.
What Can We Recover For You Today?
Irving, TX Data Recovery Reviews
Mark Button
Reviewed on Mar 27, 2019 | Addison, TX
We had a dead external drive with files on it we needed access to quickly. Secure Data not only gave us a great rate, they turned the job around days ahead of schedule. We got our files back in time, thanks to Secure Data. We definitely will be using them again. You should, too.
Jeff Staubach
Reviewed on Mar 06, 2019 | Dallas, TX
Secure data was able to recover many great family memories on my hard drive. Thank you for your help!
Louis Hamilton
Reviewed on Feb 19, 2019 | Killeen, TX
On a whim...I contacted SecureData to assess whether they could recover data from a Seagate drive which had proven to be extremely frustrating for me. My various attempts to recover data, using both free and paid 3d-party programs which had proven successful in the past...were all negated by this drive. None of this data was particularly valuable monetarily or businesswise...the value of the dat... Read Morea was totally personal.

So I contacted Secure Data. Very professional in approach, explanation of procedures, and general customer service. I hesitated at the stated price of SD services...as I said, the data had personal value and I now had to decide if the value placed on such by me...exceeded or equaled the price of SD services.

I decided that the ultimate price/quote...was worth it and went forward. The result was retrieval of 99% of the data within an extremely timely amount of time. I am in full satisfaction with the results of contacting Secure Data and would recommend this firm unhesitatingly for any business entity or person which/who finds itself in a situation where file recovery situations demand professionalism, speed, and accuracy.
Why Choose Secure Data Recovery Services?
Our data recovery engineers specialize in data loss solutions for every major brand of hard drive, SSD, RAID array, NAS, flash media device, virtual machine, and smartphone. They also maintain a documented 96% success rate – the highest in the industry.
For more than a decade, we've invested in research and development to create custom solutions for the most complex data loss situations. The rapid evolution of storage drive technology requires that we keep pace by developing innovative tools and procedures.
We Put Data Security First
All our data recovery operations take place in state-of-the-art facilities that undergo regular SSAE 18 SOC 1, 2, and 3 audits to verify the effectiveness of your cybersecurity management control systems. This means that your data is safe at every stage of the recovery process.
Our facilities also feature certified Class 10 ISO 54 cleanrooms. These specialized environments provide cutting-edge air filtration systems to remove airborne particulates that could damage the sensitive internal components of your storage drive.
Call for a Free Estimate
We intimately understand all data loss scenarios and will exhaust all options technologically possible to reunite you with your lost data as quickly as possible. When you choose Secure Data Recovery Services, you get the most credentialed professionals in the industry and a documented 96% success rate. Call 800-388-1266 to speak to a data recovery expert 24x7.