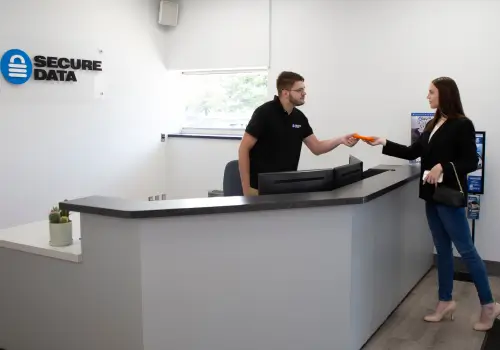 Data Recovery Services in Bethesda - RAID, SSD & Hard Drive Recovery
Secure Data Recovery Services provides Bethesda, MD with fast and secure data recovery services. Our advanced technologies and decades of experience allow us to recover data from any type of media.
Our customers rate our services:
We Helped Thousands Get Their Lost Data Back.
With over 5,320 satisfied customers and growing, we are proud to provide outstanding customer experience and quality service that consistently exceed customer expectations.
View All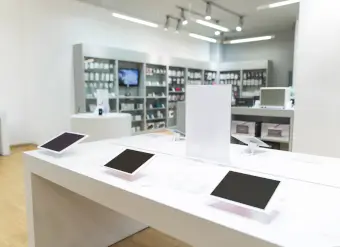 Secure Data Recovery Services
Emergency Services Available 24x7
If you are in need of data recovery in the Bethesda area, then rest assured that Secure Data Recovery Services can take care of all of your needs. Our experienced engineers have recovered data for thousands of customers in Bethesda, and we have upheld a 96% overall success rate in recovering information.
Expert Data Recovery Services
Secure Data Recovery Services is the authority in Hard Drive Recovery, SSD Recovery and RAID Recovery. Since 2007, our data recovery company has helped tens of thousands of individuals and businesses of all sizes successfully recover from every type of data loss scenario. We understand the importance of data in the modern world and with our Economy, Standard and Emergency Data Recovery Options and state-of-the art technology we are ready to get your lost data back right now.
Experience total piece of mind with a "No Data, No Recovery Fee" Guarantee.
What Can We Recover For You Today?
Bethesda, MD Data Recovery Reviews
Niels Nielsen
Reviewed on Sep 21, 2023 | Bethesda, MD
We had a disk drive containing a decade''s worth of photos and other files that failed. Secure Data Recovery was able to recover almost every single file. The service was quick and our representative was very responsive.
Shay Hancock
Reviewed on Jul 24, 2023 | Bethesda, MD
Elliott Fisher and the group at Secure Data Recovery helped when I thought all was lost. Mr. Fisher helped me understand the process and how they were going to get my files back. It isn't inexpensive but miracles rarely are.
David Lewis
Reviewed on Nov 22, 2022 | Herndon, VA
My experience with Secure Data Recovery has been phenomenal thanks largely in part because of Elliot. Honestly, if it wasn''t for his great customer service, I would have gone somewhere else. His honesty and professionalism were 1st class. Thank you Elliot!
Jenelle Azore
Reviewed on Feb 16, 2022 | Bowie, MD
Good communication during a difficult process
Thanks, Eric Dvorin!!! You let me know how complex the problem was and gave me confidence that my data will be recovered as you walked me through the solutions. Thank you for breaking everything down and for the updates.
Stephen Kim
Reviewed on Jan 14, 2022 | Vienna, VA
Jonathan Nguyen was extremely responsive and kept me in the loop every step of the way. Secure Data was able to recover almost all of the files on my 2 terabyte drive. I estimate only about 1% was not recoverable, but luckily they were not any critical files. I really appreciated Jonathan making sure I had everything I needed and that I understood the process. I was very impressed with the work af... Read Moreter I thought I had lost all of my photos and videos. Thank you again!
Denes Agoston
Reviewed on May 06, 2020 | Bethesda, MD
expensive but exceptional service
My LaCie hard drive suddenly broke with lots of data which I failed to back up (how stupid of me!!!) and/or was brand new. Contacted SecureDataRecovery by email and within minutes Eliah (Eli) Robinson called me back. He took me through the process with all the details about the process. He followed up by contacting me at every step during the recovery process. He was very knowledgeable, extremely ... Read Moreprofessional and very helpful all the way. Exceptional service! So, I am very satisfied and would highly recommend working with Eli. Dennis
Secure Data Recovery Services holds a number of routinely audited certifications including SSAE 18 Type II and PCI-DSS, showing that we take security seriously. We are also the only data recovery company that operates Class 10 ISO 4 Cleanrooms to protect physically damaged devices from further damage. Secure Data Recovery is a GSA approved contractor, meaning that we provide data recovery solutions for federal, state, and local government agencies.
Advantages of working with Secure Data Recovery in Bethesda, MD
When you or your business experiences a data failure, it can be a very challenging situation. Many businesses are not prepared to handle unexpected downtime or file loss. Some of the most common file loss scenarios are: damaged or failing hard drives, missing or corrupt files, accidental deletion, and virus damage.
Secure Data Recovery engineers have decades of experience and, with our state-of-the-art technology, they are prepared for any system failure scenario. Our Bethesda facility is your local data recovery solution. We offer fast, affordable services and risk-free device diagnostics. Here is a list of many services that we offer:
24/7 Customer Support
Local Dropoff and Pickup Services
Flexible Service Options
Fast Turnaround Times
24-hour Emergency Services
Secure Data Recovery Services has also been ranked the No. 1 company on Top Ten Reviews for the last 7 years and has received a Gold Award and an Excellence Award. We are dedicated to providing our customers with the best possible experience and support.
What Do You Do If Your Device Fails?
To prevent further damage or file loss, the most important thing to do is to shut off your device and disconnect it from its power source. Never attempt to recover lost files on your own. Contact your local Bethesda location for a same-day risk-free media evaluation. Our engineers can quickly asses the condition of your media and provide you with a solution that will recover the maximum amount of lost or damaged files.
Call our customer service team at 1-800-388-1266 today to set up a risk-free case and schedule your device pickup. You can also stop by the Bethesda facility for your same-day evaluation. We understand that your business cannot afford sudden device failures; when speaking to our customer service team, ask about our expedited or 24-hour emergency services.