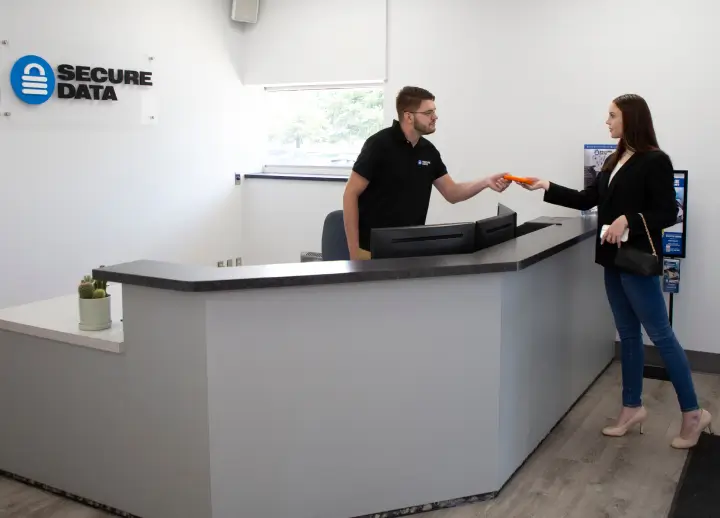 Data Recovery Services in Spring - RAID, SSD & Hard Drive Recovery
For over 15 years we have supported Spring, Texas and the greater Houston area by successfully recovering data from corrupted SSDs, failed servers, and broken hard drives. Come visit our Louetta Road location near the junction with Oakwood Glen Boulevard adjacent to Klein High School and a few blocks north of Meyer Park.
Trust the experts for hard drive recovery in Spring, TX with free diagnostics and our "No Data, No Recovery Fee" guarantee.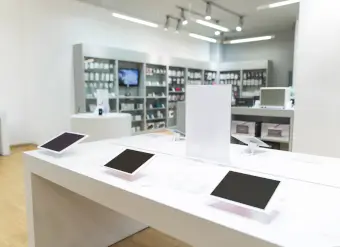 Secure Data Recovery Services
Emergency Services Available 24x7
Secure Data Recovery Near You
Looking for data recovery in Spring, TX? We have multiple locations across Harris and Galveston counties so that you always have a data recovery location near you. In addition to our Spring, TX office, we have multiple locations in Houston, on Katy Freeway at the junction with Crescent Green Drive south of Westgate Business Park and on West 19th Street in Houston Heights just west of the Houston Toy Museum. Need data recovery in Kemah? Our store on Farm to Market Road less than a mile from Galveston Bay just west of Highway 146 is ready to get your data back regardless of the type of data loss.
Call us or drop in to schedule your free evaluation with a no-obligation price quote.
Spring, TX Data Recovery Company
Secure Data Recovery Services is the authority in hard drive recovery, SSD recovery and RAID recovery. Since 2007, our data recovery company has helped tens of thousands of individuals and businesses of all sizes in Spring, TX and surrounding areas successfully recover from every type of data loss scenario imaginable. These include failed RAID arrays, drives with physical damage, firmware corruption in solid-state drives, and broken SD cards. We have seen your failure type before and our team understands the importance of data in the modern world. We're ready to recover your lost data with our flexible Economy and Standard data recovery services, or immediately with our Emergency Service option.
What Can We Recover For You Today?
In addition to hard drive recovery and RAID data recovery, our data recovery specialists can resolve complex data loss solutions for external hard drives, SSD drives and other flash drives, Apple iPhone and Android smartphones and mobile devices, internal Mac desktop computer drives, network-attached (NAS and SAN) storage systems, and virtual machines.
Spring, TX Data Recovery Reviews
H U
Reviewed on Dec 19, 2022 | Houston, TX
When my USB drive stopped working I felt devastated. I had so much information in it like, pictures, word documents for work, and excel spread sheets. I did not think it was possible to get all those documents back. I went ahead and called Secure Data Recovery Services. Scott McMacken helped me through the whole process. What really stood out was the great customer service. If I had question I jus... Read Moret called and Scott answered all my questions. I was able to get all my information on a timely manner. If you need to recover any data just call Secure Data Recovery Services.
DJC
Reviewed on Oct 12, 2022 | Cypress, TX
Scott helped us figure out what to do with an, old and very dead, Ipad. Not knowing what was wrong with it, and not knowing exactly who could help us, we were referred to Secure Data Recovery. When we contacted them we were blessed to speak to Scott.
He was very helpful in listening to our needs and quick to offer his assistance in solving our problems.
Friendly, courteous and profess... Read Moreional are words that quickly come to mind when we recall our conversations with
Scott. He is a credit to his office and a valuable asset to the company he serves. Well done Scott!
David Ashby
Reviewed on Sep 15, 2022 | Spring, TX
Secure Data Recovery was fantastic to work with. Scott was very knowledgeable about the data recovery process and gave me realistic timelines to achieve the recovery of my damaged jump drive. He communicated clearly with us and was great to work with. I definitely will recommend this to colleagues and friends in the future.
Jim B
Reviewed on Feb 23, 2022 | Cypress, TX
Picture recovery and lessons learned
While attempting to move pictures from my computer to a USB hard drive, I accidentally erased the pictures. Lesson: don''t do critical computer tasks late at night after a long hard day! And keep a backup ALWAYS!
Eric Dvorin helped me with the process of getting my USB drive sent to the lab, and was extremely helpful and supportive through the entire process. The recovery of the lost pictu... Read Moreres was successful, and I appreciate the help and support from the SDR team.
Stop The Nonsense
Reviewed on Apr 13, 2015 | Spring, TX
Chris was excellent in the entire transaction. Answered all my questions timely, and there were a lot of them. I've had a really bad experience with another company, so I was hesitant to try another one. All the data was recovered and quicker than the original estimated time.
Why Choose Secure Data Recovery In Spring, TX?
Certified and Verified Secure
Transparent Process
Trusted and Guaranteed Results
Secure Data Recovery Services operates in cutting-edge facilities that undergo regular SSAE 18 SOC 1, SOC 2, and SOC 3 audits to verify the integrity of all cybersecurity management control systems. This means that your data is protected at every stage of the recovery process.
Each of our data recovery labs also has a certified Class 10 ISO 4 cleanroom. This specialized environment provides state-of-the-art filtration to remove potentially harmful airborne particulates that could damage the sensitive internal components of storage devices.
For more than a decade, the data recovery engineers at Secure Data Recovery Services have built a reputation as the most reliable provider of professional data recovery in the industry. Our expert team maintains a documented 96% success rate on every data recovery case.
We maintain partnerships with every major digital storage manufacturer to ensure our custom solutions never threaten any existing product warranties. We also invest heavily in research and development to keep pace with rapidly evolving digital storage technology.
Free Data Recovery Quote
We intimately understand all data loss scenarios and will exhaust all options technologically possible to reunite you with your lost data as quickly as possible. When you choose Secure Data Recovery Services, you get the most credentialed professionals in the industry.
Service times and exact pricing for a successful recovery always depend on the specific damage to the storage, which is why we offer free, no-risk diagnostics with every standard service.
Our quotes consist of:
Price for successful recovery
Time estimates for the job
Key information about the events that led to data loss
Call 800-388-1266 to speak to a data recovery expert 24x7 and schedule your free data recovery consultation with a no-obligation price quote.