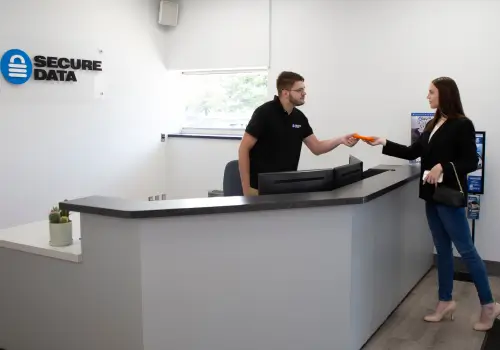 Data Recovery Services in Kemah - RAID, SSD & Hard Drive Recovery
Secure Data Recovery Services specializes in hard drive recovery and RAID recovery in Kemah, TX. Our expert engineers operate out of world-class facilities that undergo regular SSAE 18 SOC 1, SOC 2, and SOC 3 audits to document the effectiveness of our cybersecurity management control systems. We protect your data from unauthorized access at every stage of the recovery process. For every data recovery case we provide a free diagnostic and no-obligation price quote. Kemah, TX residents can drop off their failed media at one of our nearby Secure Data Recovery Services locations. Are you in need of professional data recovery service? Our friendly engineers are ready to assist 24x7 with any form of data loss. Call us or drop by for a free consultation.
Our customers rate our services:
We Helped Thousands Get Their Lost Data Back.
With over 5,469 satisfied customers and growing, we are proud to provide outstanding customer experience and quality service that consistently exceed customer expectations.
View All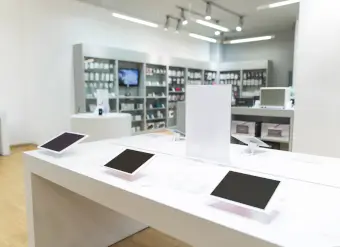 Secure Data Recovery Services
Emergency Services Available 24x7
Secure Data Recovery Services Near You
If you're in Kemah, you can visit us just east of South Shore Harbor off Highway 146. We also have numerous locations across the Houston metropolitan area, including in the Greentree Shopping Center off Interstate 10, in the Greater Heights area on West 19th Street, and east of Spring Branch West on Old Katy Road next to Interstate 10. We also serve communities in Bellaire, Cypress, and Spring.
Data Recovery Company in Kemah, TX
Secure Data Recovery Services are the Kemah hard drive recovery, SSD recovery and RAID recovery experts. Since 2007, our data recovery company has helped tens of thousands of individuals and businesses of all sizes in Kemah successfully recover from every type of data loss scenario imaginable. We have seen your failure type before and our team understands the importance of data in the modern world. We're ready to recover your lost data with our flexible Economy and Standard data recovery services, or immediately with our Emergency data recovery option.
Recovery Services We Offer
Kemah, TX Data Recovery Reviews
Jomoso Wilson
Reviewed on Jan 16, 2023 | Kemah, TX
I was in a bad situation lave losing my drive but secure data freassured me that they could get it done! They met & exceeded my expectations abd innow have my files beck just like they left.
Kevin Cooper
Reviewed on May 12, 2022 | Houston, TX
Eric at Secure DATA was very helpful at negotiating our Data Recovery price. It would up costing us half what was quoted elsewhere. He also sent out mailing labels to get the drives shipped and turned our DATA recovery around in just 4 days. Honestly Eric did a great job for us and he will do a great job for you!
Orris Brown
Network Consultants Of Texas
Houston
JF Caballero
Reviewed on Apr 01, 2022 | Pearland, TX
Very pleased with the service: complete recovery of my data and Scott kept me in the loop throughout the process. Will definitely recommend.
J. M.
Reviewed on Feb 01, 2022 | Houston, TX
I had a Toshiba hard drive crash and was referred to Secure Data Services for the data recovery. Eric D. worked with me on the recovery fee and performed the job quickly and provided great communication as to the project status. I highly recommend.
Israel Kovner
Reviewed on Feb 01, 2022 | Houston, TX
Eric Dvorin is exceptionally helpful and responsive. I have no hesitation to recommend this service as long as Eric is there to help.
Kdmproductionsvi
Reviewed on Aug 31, 2021 | Pearland, TX
They did a great job and the costumer service is very good! Very responsive.
Your Best Choice for Professional Data Recovery in Kemah, TX
The engineers at Secure Data Recovery Services specialize in the development of complex data loss solutions for hard drives, SSD and other NAND-based flash memory systems, RAID arrays, NAS devices, iPhone and Android smartphones and mobile devices, and virtual storage systems.
We also have partnerships with every major storage drive manufacturer and maintain a documented 96% success rate — the highest in the industry. If for any reason we can't recover your lost data, you pay nothing. That's our "No Data, No Recovery Fee" guarantee.
What To Do When Data Loss Strikes
Our engineers advise that you immediately power down your computer at the first sign of drive failure. Warning signs might include unusual noises coming from your hard drive or the frequent crashing of your computer or laptop.
Continued use of failing media almost always results in additional damage and the potential for permanent data loss. Contact Secure Data Recovery Services right away. The sooner we get your device in one of our labs the sooner we can successfully recover your lost data.
Call for a Free Estimate
We intimately understand all data loss scenarios and will exhaust all options technologically possible to reunite you with your lost data as quickly as possible. When you choose Secure Data Recovery Services, you get the most credentialed professionals in the industry and a documented 96% success rate. Call 800-388-1266 to speak to a data recovery expert 24x7.