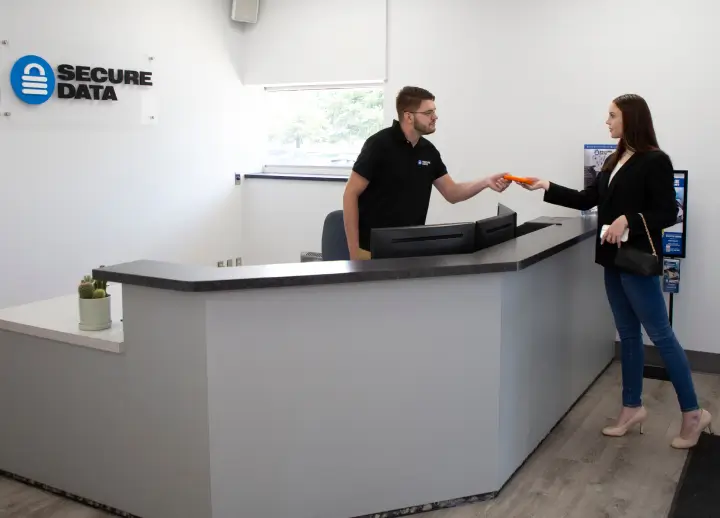 Data Recovery Services in Austin - RAID, SSD & Hard Drive Recovery
The engineers at Secure Data Recovery Services offer the most comprehensive data loss solutions available in Austin. We've pioneered new data recovery techniques for hard drives RAIDs, SSDs, and iPhone/Android mobile devices, and we maintain an industry-leading 96% success rate. Have you lost data from your iPhone or laptop computer? Do you need help with hard drive recovery or RAID recovery? Our knowledgeable technicians are ready to assist with any data loss regardless of cause or media type. Contact us or drop by our Austin location to set up your free diagnostic and no-obligation price quote.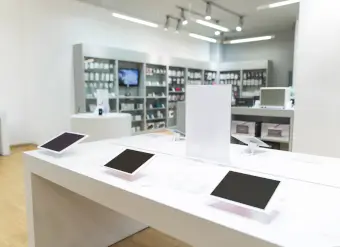 Secure Data Recovery Services
Emergency Services Available 24x7
Expert Data Recovery Services
Secure Data Recovery Services is the authority in hard drive recovery, SSD recovery and RAID recovery. Since 2007, our data recovery company has helped tens of thousands of individuals and businesses of all sizes successfully recover from every type of data loss scenario. We understand the importance of data in the modern world. We're ready to recover your lost data immediately with our Economy, Standard, or Emergency data recovery options and state-of-the art technology.
What Can We Recover For You Today?
Austin, TX Data Recovery Reviews
Joel Jackson
Reviewed on Apr 27, 2023 | Melissa, TX
Quick, Effective Recovery
The process was simple and the representative professional and helpful. All but 4 files of 20 GB of data were recovered from a drive physically damaged by failed read-write heads. The recovery was complete and data returned even more quickly than promised.
Winnie Tu, SPHR, GPHR
Reviewed on Apr 26, 2023 | ,
Thanks Flliot Fisher;

I cannot say more about how prompt and responsive Elliot was to go through the process of recovering loss of data with me. Everything was taken care of very quickly. Highly recommend Secure Data Recovery and do ask for Elliot when you call!
Elliot was very professional, patience, and supportive of the whole process. Will highly recommend Secure Data Recovery... Read More to anyone I know. Thanks Winnie
Kathryn Bell
Reviewed on Feb 11, 2023 | Austin, TX
Effective and complete recovery
I''m grateful for the fast and friendly services of Elliott Fisher. He kept me well informed along the way. I selected the less urgent option, and received my data in a few weeks. It is such a relief to know there is a capable team here helping recover data when hard drives fail.
Tara Dia
Reviewed on Sep 15, 2022 | Austin, TX
Elliot helped me get back about 3tb worth of irreplaceable family photos. Thank you so much for your hard work!
Elaine Byrne
Reviewed on Aug 29, 2022 | Austin, TX
Grateful for Secure Data Recovery Services
Everything about doing business with this company was professional, easy, and timey. Due to a miscommunication with my own tech support, I failed to backup files for three years. I researched ratings for SDRS and called to speak with a representative, Eric Dvorin. He explained the process and possible cost clearly, and when I decided to move forward he stepped me through the process. The engin... Read Moreeer who worked on my hard drive managed to wade through encrypted files and was able to restore 96% of my lost data. I couldn''t be more pleased with Secure Data Recovery Services and would recommend them highly!
A S
Reviewed on Jul 08, 2022 | Austin, TX
Service with Sympathy and Humanity
I checked online and found some very good reviews about the company, Secure Data Recovery. I decided to go with them because I needed help to get some data recovered. Life happened. Soon I found myself in a whirlwind as I had to take care of my family finances and my minor child because of my late husband's sudden passing. COVID is no fun at all.

However, to save money, I had to let th... Read Moree company know that I decided to quit the data recovery process, even though the company already started the recovery process for free. I felt embarrassed and I felt sorry.
What surprised me following was that the company, especially Mr. Val K., paid more attention to my needs and my situation. They were willing to cut the price, to wait, and to prepare for what they could intelligently do for me.

A company means business and to make money. And yet, their care and kindness, their empathy and sympathy, their service and sincerity, are intertwined with tender-hearted humanity thus make them a distinctive people that can be trusted and counted on even in the most challenging hardship of life. To make money is important; to help the ones who need it is their utmost goal.

Thank you for being a great company and great people.

Secure Data Recovery Services Locations Near You
We offer professional data recovery services on the University of Texas campus in Central Austin and near Northwest Hills just off the MoPac Expressway. If you live in the greater Austin area, we also have convenient locations in Georgetown near the junction of Interstate 35 and Highway 195, and to the south in San Marcos near the Texas State University campus.
What Sets Secure Data Recovery Services Apart From Other Providers?
Our data recovery engineers work in state-of-the-art facilities that undergo regular SSAE 18 SOC 1, 2, and 3 audits that attest to the integrity of our cybersecurity management control systems. Your data is always protected from unauthorized access at every stage of the process.
We're also the only data recovery company that can deliver your recovered data to you on FIPS 140-2 Level 3 validated storage drives, giving your data the highest level of security available in transit. Our SSAE 18 attestations and FIPS validation certificates are available on our website.
What's the First Step to Take When Your Hard Drive Fails?
Power your storage device down the moment you suspect that it might have a problem. Drives often emit a clicking or buzzing sound when they're at risk of failure. You might also notice your computer crashing more frequently.
Your first call is the most important in determining if data loss becomes permanent. Contact us Immediately for a free diagnostic. Our customer support team is available 24x7 to help you open a new data recovery case.
BBB A+ Certified Data Recovery Company
Our Austin locations are accredited by the Better Business Bureau and maintain an A+ business rating. Our mission is your complete satisfaction. We work hard to provide every customer the highest quality of service for their data recovery case.
BBB of Austin Accredited Company with an A+ Rating
With company reviews and a strict rating system, the BBB offers consumers the confidence they need to choose the best in the field. Our latest report from the BBB explains the standards that led to our top-ranking, A+ rating.
Call for a Free Estimate
We intimately understand all data loss scenarios and will exhaust all options technologically possible to reunite you with your lost data as quickly as possible. When you choose Secure Data Recovery Services, you get the most credentialed professionals in the industry and a documented 96% success rate. Call 512-675-5291 to speak to a data recovery expert 24x7.