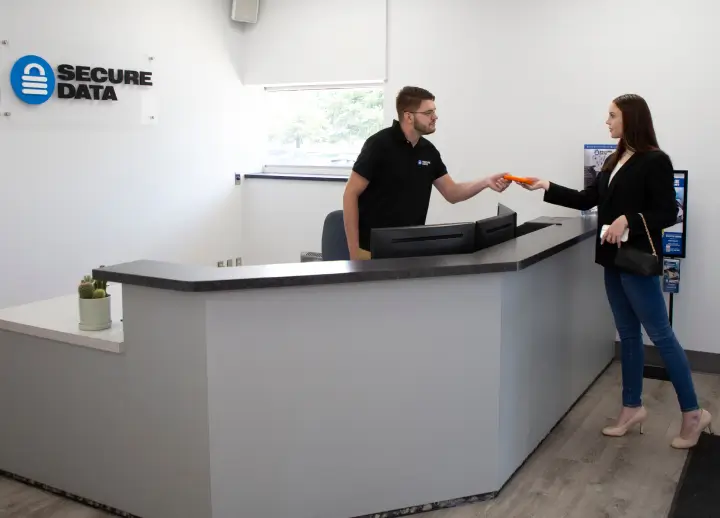 Data Recovery Services in San Antonio - RAID, SSD & Hard Drive Recovery
Recovering lost data from failed hard drive, SSD, RAID or other data storage has never been easier for residents of the greater San Antonio area. Our De Zavala Road store near the junction with Parksite Woods is conveniently located in northern San Antonio a few blocks from Clark High School in the Woods of Shavano neighborhood.
Experience total peace of mind with our "No Data, No recovery Fee" Guarantee.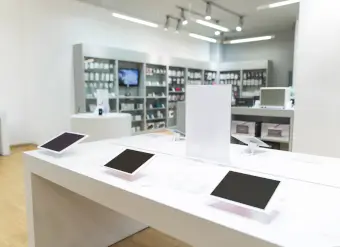 Secure Data Recovery Services
Emergency Services Available 24x7
Secure Data Recovery Near You
Looking for data recovery in San Antonio? Our multiple locations across Bexar, Travis, Williamson, and Hays counties ensure that we have a data recovery location near you. Our NW Loop store is conveniently located just west of Crownhill Park and less than a mile from North Star Mall. Need data recovery in neighboring Austin? Visit our store on the campus of the University of Texas adjacent to the College of Natural Sciences. You can also find us in San Marcos on Bugg Lane less than a mile northeast along Monarch Highway from Stokes Park.
Call or stop by one of our San Antonio locations to schedule your free data recovery consultation with a no-obligation price quote.
San Antonio Data Recovery Company
Secure Data Recovery Services is the authority in hard drive recovery, SSD recovery and RAID recovery. Since 2007, our data recovery company has helped tens of thousands of individuals and businesses of all sizes in San Antonio and its surrounding areas successfully recover from every type of data loss scenario imaginable. We have seen your failure type before and our team understands the importance of data in the modern world. We're ready to recover your lost data with our flexible Economy and Standard data recovery services, or immediately with our Emergency data recovery option.
What Can We Recover For You Today?
In addition to hard drive recovery and RAID recovery, we specialize in complex data loss solutions for SSD drives and other NAND-based flash memory devices, iPhone and Android smartphones and mobile devices, network-attached (NAS and SAN) storage systems, and virtual machines.
San Antonio, TX Data Recovery Reviews
Rose Brown
Reviewed on Apr 30, 2023 | San Antonio, TX
I really recommend Secure Data, they are very professional. I had Scott to help me and he was always quick to answer back any questions I had. My hard drive crashed and I needed to get some important files back. Scott was very patient and explained in words that I understood, I''m very thankful for him and all his help!
Rudy Pachecano
Reviewed on Oct 26, 2022 | San Antonio, TX
Jonathan Nguyen has been a pleasure to work with. Great attitude, great communication every step of the process, and timely responses to any concerns you may have or just a question.
I have worked with Jonathan Nguyen on two separate occasions and will continue to for future projects.
Al Aguilar
Reviewed on Oct 17, 2022 | San Antonio, TX
A hard drive from a lap top that went to war with
I thought I lost my story from overseas. Now there is the photographic proof I went and came back. Thank you Scott McMackin
Michael Nowak
Reviewed on Oct 07, 2020 | Dickenson, TX
Got caught with my pants down...after religiously backing up my business laptop atleast every month....I put it off for months after the COVID issue arose. Of course, it was during this time my laptop crashed and the hard drive was deemed unrecoverable. Found SecureData and Eli and I was saved. Eli was most patient with this "low tech" user and delivered each and every milestone until I success... Read Morefully recovered all pertinent data from the "fried" harddrive. I was understandably desperate after the crash and Eli was able to ease my mind each step of the way. Thanks SecureData and especially Eli Robinson.
Mike
Calvin Pennick JR
Reviewed on Aug 27, 2020 | Houston, TX
Outstanding Customer Service!
It is very rare these days to find good customer service. However, Elijah made my experience with Secure Data Recovery as stress free as possible. His prompt responses and attention to detail set my mind at ease during one of the most trying times in my life. Thanks Elijah for being the perfect example of what outstanding customer service should be.
Alagow
Reviewed on Aug 23, 2020 | Sunnyvale, TX
Eli was very easy to work with. He explained the process very clearly and provided frequent status updates as work progressed on my hard drive. As other reviewers have said, Secure Data Recovery offer a very professional service.
Why Choose Secure Data Recovery In San Antonio?
Certified and Verified Secure
Transparent Process
Trusted and Guaranteed Results
Secure Data Recovery Services operates in world-class facilities that undergo regular SSAE 18 SOC 1, SOC 2, and SOC 3 audits to verify the integrity of all cybersecurity management control systems. This means that your data is protected at every stage of the recovery process.
Each of our Lab facilities also has a certified Class 10 ISO 4 cleanroom. This specialized environment provides state-of-the-art filtration to remove potentially harmful airborne particulates that could damage the sensitive internal components of storage devices.
BBB A+ Rated Data Recovery Service
Secure Data Recovery Services' facilities in San Antonio have accreditation with the Better Business Bureau and maintain an A+ business rating. Your complete satisfaction is our mission. We strive to deliver the highest quality of service for every data recovery case.
BBB of San Antonio, TX Accredited Business with an A+ Rating
The BBB issues company reviews to report accreditation levels and ratings. Our latest review details the standards that led to our top rating of A+.
For more than a decade, the engineers at Secure Data Recovery Services have built a reputation as the most reliable provider of professional data recovery in the industry. Our expert team maintains a documented 96% successful recovery rate.
We maintain partnerships with every major digital storage manufacturer to ensure our custom solutions never threaten any existing product warranties. We also invest heavily in research and development to keep pace with rapidly evolving digital storage technology.
Free Data Recovery Quote
We intimately understand all data loss scenarios and will exhaust all options technologically possible to reunite you with your lost data as quickly as possible. When you choose Secure Data Recovery Services, you get the most credentialed professionals in the industry.
Service times and exact pricing for a successful recovery always depend on the specific damage to the storage, which is why we offer free, no-risk diagnostics with every standard service.
Our quotes consist of:
Price for successful recovery
Time estimates for the job
Key information about the events that led to data loss
Call 210-593-7019 to speak to a data recovery expert 24x7 and schedule your free data recovery consultation with a no-obligation price quote.