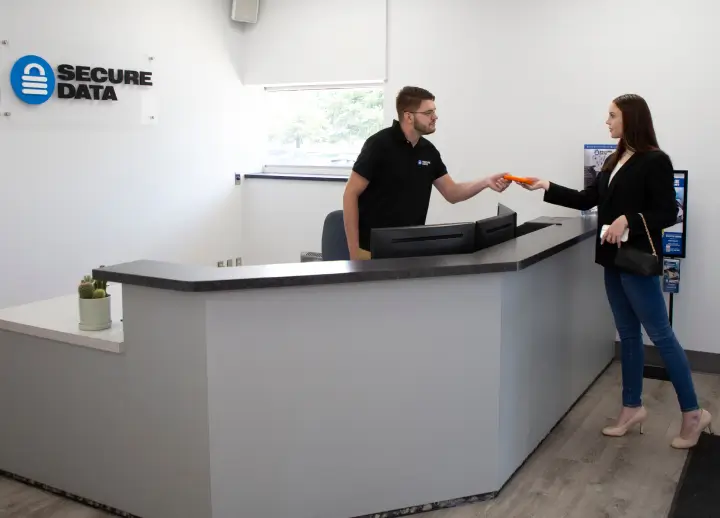 Data Recovery Services in Georgetown - RAID, SSD & Hard Drive Recovery
The people of Georgetown choose Secure Data Recovery as a trusted provider of data recovery when they experience a data loss situation. Since 2007, our engineers have worked with every type of media device from RAID arrays, hard drives, to Android and iOS devices, and every device or database in between.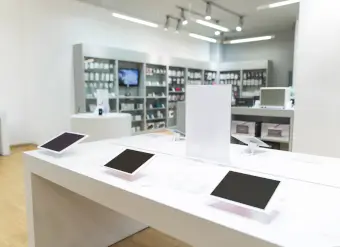 Secure Data Recovery Services
Emergency Services Available 24x7
Expert Data Recovery Services
Secure Data Recovery Services is the authority in Hard Drive Recovery, SSD Recovery and RAID Recovery. Since 2007, our data recovery company has helped tens of thousands of individuals and businesses of all sizes successfully recover from every type of data loss scenario. We understand the importance of data in the modern world and with our Economy, Standard and Emergency Data Recovery Options and state-of-the art technology we are ready to get your lost data back right now.
Experience total piece of mind with a "No Data, No Recovery Fee" Guarantee.
What Can We Recover For You Today?
Georgetown, TX Data Recovery Reviews
Louis Hamilton
Reviewed on Feb 19, 2019 | Killeen, TX
On a whim...I contacted SecureData to assess whether they could recover data from a Seagate drive which had proven to be extremely frustrating for me. My various attempts to recover data, using both free and paid 3d-party programs which had proven successful in the past...were all negated by this drive. None of this data was particularly valuable monetarily or businesswise...the value of the dat... Read Morea was totally personal.

So I contacted Secure Data. Very professional in approach, explanation of procedures, and general customer service. I hesitated at the stated price of SD services...as I said, the data had personal value and I now had to decide if the value placed on such by me...exceeded or equaled the price of SD services.

I decided that the ultimate price/quote...was worth it and went forward. The result was retrieval of 99% of the data within an extremely timely amount of time. I am in full satisfaction with the results of contacting Secure Data and would recommend this firm unhesitatingly for any business entity or person which/who finds itself in a situation where file recovery situations demand professionalism, speed, and accuracy.
Dyna66
Reviewed on Feb 05, 2019 | Austin, TX
SDR did a fine job of recovering data on a hard drive that fell on the floor. I would greatly recommend using their service.
Mariela Aguilera Aldana
Reviewed on Aug 31, 2018 | Canyon Lake, TX
I used an extended drive to save all of my important files including my son's pictures and my teaching materials that I created. I was no longer able to access the files and someone recommended Secure Data Recovery to me. I worked with Ryan Wiggins. He was very helpful in explaining the process. He even called me to ensure that I was completing the steps to recovering my data which was conside... Read Morerate of him. I now have my files back.
Why Choose Us?
Secure Data Recovery Services has an industry-leading success rate of 96%, giving you the best chance at recovering your important files. We have a number of certifications including:
SSAE 18 Type II Certified
Class 10 ISO 4 Cleanroom
Apple Mac Certified Technicians
Our customer service representatives are available 24/7 to explain the recovery process and set up your case. We provide different service options to fit your time and budgetary constraints including an emergency service with an average turnaround time of 48 hours. Our standard service comes with free diagnostics and every case we receive is backed by our no recovery, no fee guarantee. We offer a 10% discount to students like those studying at Southwestern University.
Data Loss Scenarios
Our engineers have decades of experience working with every type of data loss scenario including:
Damage from viruses
Accidental deletion or overwrites
File corruption
Physical damage
Much more
If your device experiences any of these scenarios, immediately power it down to avoid further damage. With the fastest turnaround times in the industry, Secure Data Recovery Services is the #1 most trusted recovery company in the industry. For more information and to start your case, call 1-800-388-1266.