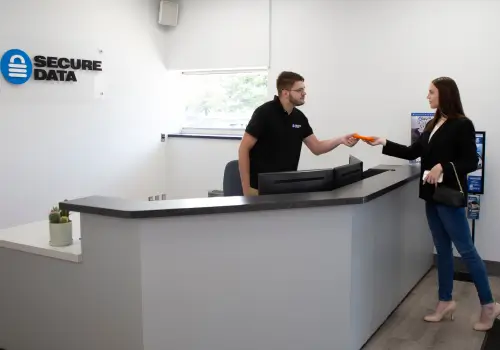 Data Recovery Services in Georgetown - RAID, SSD & Hard Drive Recovery
The people of Georgetown choose Secure Data Recovery as a trusted provider of data recovery when they experience a data loss situation. Since 2007, our engineers have worked with every type of media device from RAID arrays, hard drives, to Android and iOS devices, and every device or database in between.
Our customers rate our services:
We Helped Thousands Get Their Lost Data Back.
With over 5,320 satisfied customers and growing, we are proud to provide outstanding customer experience and quality service that consistently exceed customer expectations.
View All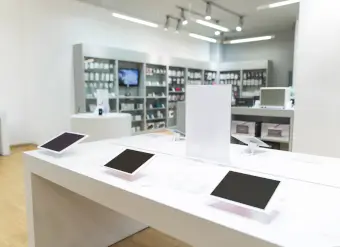 Secure Data Recovery Services
Emergency Services Available 24x7
Data Recovery Company in Georgetown, TX
Secure Data Recovery Services are the Georgetown hard drive recovery, SSD recovery and RAID recovery experts. Since 2007, our data recovery company has helped tens of thousands of individuals and businesses of all sizes in Georgetown successfully recover from every type of data loss scenario imaginable. We have seen your failure type before and our team understands the importance of data in the modern world. We're ready to recover your lost data with our flexible Economy and Standard data recovery services, or immediately with our Emergency data recovery option.
Experience total piece of mind with a "No Data, No Recovery Fee" Guarantee.
What Can We Recover For You Today?
Georgetown, TX Data Recovery Reviews
Show Harris
Reviewed on Sep 07, 2023 | Killeen, TX
I lost my wife to COVID in May 2021; I was in the process of making some picture collages for my family members when my external hard drive fell off the table. I tried to reload my hard drive but it was unreadable. I reach out to several hard drive recovery companies for help in recovering my data, none of them could give me clear information on the cost of the recovery or their recovery proc... Read Moreess lacked clarity as to how much data they would be able to save. I contacted Secure Data Recovery and conversed with Mr. Novak, Daniel. Daniel not only answered all my questions, he provided me with in depth step by step procedures in which my data would be recovered. I felt confident in selecting Secure Data Recovery based on Mr. Novak professionalism. Daniel kept me informed by email and telephone from the time I shipped my hard drive to the completion of my data recovery. Once my data was complete, Daniel took the time to go over what data was recovered and what data was unrecoverable. The team even tried a second attempt to recover the unrecoverable data. Although I lost some files, the result of the data that was recovered is priceless and I am so glad I allowed Secure Data Recovery perform my data recovery. As for the cost of my recovery, Daniel was able to keep the cost within my budget and I am so thankful for that, otherwise I would have not had my memories recovered. I highly recommend Secured Data Recovery and I will use their services in the future.

Stacey Boudreaux
Reviewed on Jan 28, 2023 | Georgetown, TX
We recently had a family event that had us searching for old photos. We had them all scanned and sitting in an external hard drive that failed. We tried everything to get access to the photos but nothing worked. Thankfully we found Secure Data Recovery and now have all our family photos back! I am thrilled with the service and I''m so grateful to have access to these memories again.
Pamela Pace
Reviewed on Aug 17, 2021 | Georgetown, TX
Timur at Secure Data Recovery was so helpful throughout the entire recovery process.
I had so many photos and videos of my children which were on an old HDD which stopped working. Timur assured me it could be recovered. So thankful for his help and relieved to get back all of these memories! Highly recommend Secure Data Recovery and Timur!
Chris Lalla
Reviewed on Jan 02, 2020 | Georgetown, TX
Critical Data Recovered After An SSD Drive Failure
Secure Data Recovery was able to recover critical data we lost from an M.2 SSD failure on one of our laptops. We feared our data was lost forever and didn''t have much hope. Chris McMacken was very professional and able to offer quick solutions to our concerns and performed well above our expectations. In the end, we recovered the valuable information and are very satisfied with the service we ... Read Morereceived. Thanks Chris and SDR!
Mallory Hynes
Reviewed on Dec 02, 2019 | Georgetown, TX
My external hard drive failed with my entire life on it. I desperately found a few data recovery companies, and Chris from Secure Data called me back first. I was able to drop it off at a partner location who mailed it in for me. Chris kept me pretty up to date throughout the process. My only complaint is that the website claims you will get a free diagnostic of what's gone wrong, however I did ha... Read Moreve to pay $65 for that. It was a super expensive process. They gave me an in-depth breakdown of the recovered files and what the diagnostic said (however, without being there, I can't verify if there was physical internal damage or if they were pulling my leg for an up-charge). I loved that they actually called you to tell you about the process! The price of it hurt me a lot, but it's a lesson learned, and I look forward to my future of external drive paranoia with my files intact!!!
Kevin Devries
Reviewed on Aug 02, 2019 | Round Rock, TX
Drive Smoked..99% recovery
I replaced my power supply in my computer. Unfortunately, the drive smoked my drives - both my main disk and backup. Secure Data Recovery was able to get 99% of my files back. Jake was patient and helped ensure the process went smoothly - something you would want if decades of pictures and documents had the potential of being lost forever. Thanks to the whole team.
Why Choose Us?
Secure Data Recovery Services has an industry-leading success rate of 96%, giving you the best chance at recovering your important files. We have a number of certifications including:
SSAE 18 Type II Certified
Class 10 ISO 4 Cleanroom
Apple Mac Certified Technicians
Our customer service representatives are available 24/7 to explain the recovery process and set up your case. We provide different service options to fit your time and budgetary constraints including an emergency service with an average turnaround time of 48 hours. Our standard service comes with free diagnostics and every case we receive is backed by our no recovery, no fee guarantee. We offer a 10% discount to students like those studying at Southwestern University.
Data Loss Scenarios
Our engineers have decades of experience working with every type of data loss scenario including:
Damage from viruses
Accidental deletion or overwrites
File corruption
Physical damage
Much more
If your device experiences any of these scenarios, immediately power it down to avoid further damage. With the fastest turnaround times in the industry, Secure Data Recovery Services is the #1 most trusted recovery company in the industry. For more information and to start your case, call 1-800-388-1266.