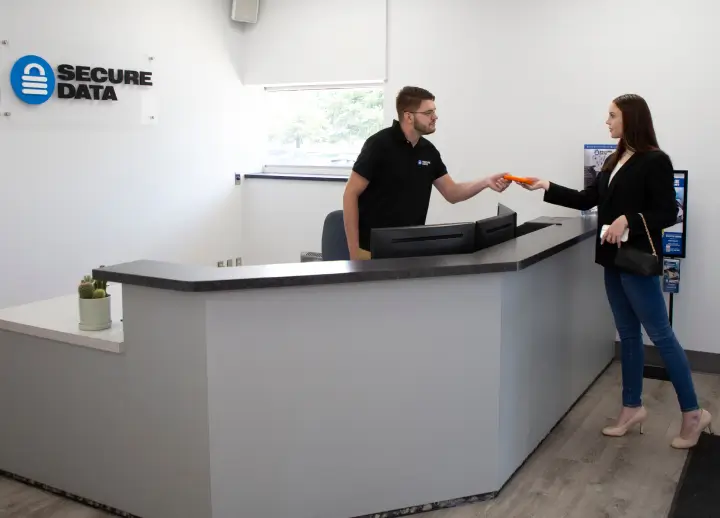 Data Recovery Services in Cleveland - RAID, SSD & Hard Drive Recovery
Secure Data Recovery Services provides a reliable set of data recovery services for Cleveland computer users through an advanced local facility that specializes in professional data recovery. Cleveland clients should know that we specialize in data repair and that thanks to our state-of-the-art facilities, we recover data in 96 percent of the cases brought to us.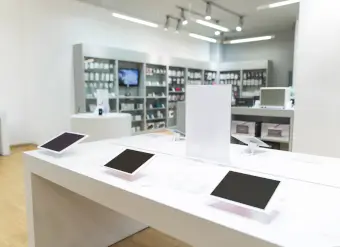 Secure Data Recovery Services
Emergency Services Available 24x7
Expert Data Recovery Services
Secure Data Recovery Services is the authority in Hard Drive Recovery, SSD Recovery and RAID Recovery. Since 2007, our data recovery company has helped tens of thousands of individuals and businesses of all sizes successfully recover from every type of data loss scenario. We understand the importance of data in the modern world and with our Economy, Standard and Emergency Data Recovery Options and state-of-the art technology we are ready to get your lost data back right now.
Experience total piece of mind with a "No Data, No Recovery Fee" Guarantee.
What Can We Recover For You Today?
Cleveland, OH Data Recovery
Randy Simon
Reviewed on Apr 27, 2023 | Toledo, OH
On or about the beginning of April 2023, I experienced some file corruption on my 4TB external hard drive making access to my data impossible. Thanks to Daniel Novak and the helpful and talented associates at Secure Data Recovery over 95% of the files and information on the device were recovered. Not only was my data recovered and placed on a new drive, the process was completed faster than anti... Read Morecipated. I can''t thank the associates at Secure Data Recovery enough for restoring my files and I would highly recommend their services to anyone who has had the misfortune of corrupting and/or damaging their storage device.
Mike Kostelec, CPA
Reviewed on Apr 14, 2023 | Twinsburg, OH
Excellent Service!! Outstanding people!!
Had a catastrophic hard drive failure. I thought a lot of my data would be lost forever. Secure data was able to recover all but a handful of files and the people were an absolute pleasure to work with. They turned a disaster into a surprisingly pleasant experience.
Brandi Thacker
Reviewed on Apr 11, 2023 | Shreve, OH
Great to do business with
First, I want to say thank you Jake for being an awesome person to work with and always giving updates throughout this process. Although, I didn't get back anything off the hard drive that I wanted it was a pleasure to work with such great people/company who puts their customers first so thank you again and I will reach out in the future if needed.
Karen Lisowski
Reviewed on Dec 06, 2022 | Cleveland, OH
Excellent customer service!
I want to give a shout out to Timothy R. who was able to recover all my lost data from a failed hard drive on my laptop computer and in a very timely matter. Timothy was great to work with and kept me informed of the process and answered all my questions. I am ecstatic to have my data back and it was a pleasure working with Timothy and your firm. Thank you so much!
Kisha Stewart
Reviewed on Sep 27, 2022 | Maple Heights, OH
Scott McMacken was great. He responded quickly to my emails and phone calls and went above and beyond to help me recover precious memories of a loved one that passed away. If you get a chance to work with Scott know that he will have your back and do what is necessary to resolve your issue. Thank you for all your help and support Scott
Michael Brown
Reviewed on Sep 04, 2022 | Harrison, OH
Recovered 20 years of family photos
We have been saving our family photos on an external hard drive for years. When it recently failed I took it to several local computer shops who were not able to help. Each one of them recommended I contact Secure Data Recovery.

The team at Secure Data Recovery were very responsive, answering all of my questions about the process, and keeping me updated on the status of my data recover... Read Morey. They were able to recover all but a handful of our files which included almost 20 years of family photos.

The 2 lessons I learned … assure you have back ups of your important data and, if you don't, Secure Data Recovery will be able to help you get your data back.

Thanks Val for all the support
The Better Business Bureau offers accreditation to companies that meet its requirements, and all of our locations are fully accredited with an A+ rating.
BBB of Cleveland, Ohio - Accredited Company with an A+ Rating
Cleveland consumers can trust businesses that bear the BBB seal. Our company review from the BBB details the standards that we maintain to keep our accreditation and our top rating.
Local family law firms in Cleveland could benefit from our top-notch e-discovery services to meet FRCP guidelines and ensure thorough document searches, which we can back up with expert testimony.
Our teams have offered professional data repair to Ohio for years, and our offices make the process easy and hassle-free for Cleveland computer users. Whether you need hard drive data recovery, data tape repair, or any other professional media service, Secure Data Recovery Services has the technology and expertise to deliver results. We also provide free media evaluations, and all of our facilities offer free local pick-up.
To set up diagnostics for your device or for detailed information regarding any of our data recovery services in Cleveland, contact our customer service team today online or by phone.
What to Do When a Storage Device Fails
Secure Data Recovery Services offers free media evaluations for all of our Cleveland data recovery clients. We can quickly determine whether your system has recoverable data and return an evaluation report with an accurate price quote and turnaround estimate for our certified Cleveland hard drive data recovery services. Unlike other providers, we do not charge for standard data recovery evaluations, and we can directly analyze your media to give you the information that you need to make a recovery plan.
If you cannot read data on a digital device, you need assistance from trained data recovery experts. You should not take your computer to a computer repair shop, and you should never run data recovery software. Do not attempt to repair a malfunctioning device. By trusting the experts at Secure Data Recovery Services, you will ensure the best possible chances of a successful case result when you need to recover data. Cleveland individuals and businesses can be sure that these services are offered at the highest quality and with the utmost dedication, regardless of the client's particular need.
Our specialists can safely treat all types of media failure, including:
Physical hard drive failures and RAID failures
File corruption
Bad sectors
Unintentional file deletion and user error
Operating system and software issues
Fire and water damage
Virus damage, media decay, and more
We are proud to provide guaranteed results through each of our Ohio data recovery facilities. Our no-recovery, no-charge policy means that you never pay a service charge if our engineering teams cannot retrieve your most important files or if our hard drive repair services do not otherwise meet your needs.
Hard Drive Data Recovery in Cleveland
Secure Data Recovery Services maintains outstanding success rates for all devices. Our engineers have access to a certified Class 10 ISO 4 Cleanroom and other industry-leading technology, and by drawing on decades of combined engineering experience, we can find a way to treat virtually any device for which you need data recovery. Prospective Cleveland residents cannot find a better recovery service provider anywhere else. Moreover, large entities that need the most secure and the safest data recovery can always find it when they trust us.
Reasons to choose Secure Data Recovery Services:
Fast turnaround times and 24/7/365 emergency services
An advanced set of security credentials
SSAE 18 Type II certification
No-recovery, no-charge guarantee
Risk-free data recovery diagnostics
An overall success rate of 96 percent
RAID repair and other professional RAID services
Online case updates, local media pick-up, and more
When you need a fast resource for hard drive data recovery, data tape repair, and other advanced media services, we offer the best option in Cuyahoga County. Secure Data Recovery Services has a state-of-the-art hard drive data recovery laboratory, and when you send your media to one of our facilities, you always get excellent results with flexible pricing options for our data recovery services.
We serve most of our Cleveland data recovery clients through our local office, but we also have additional facilities in Columbus and Cincinnati. To set up a risk-free evaluation, obtain a free quote, or get more information on all of our options for data recovery in Cleveland and much more, call Secure Data Recovery Services today.