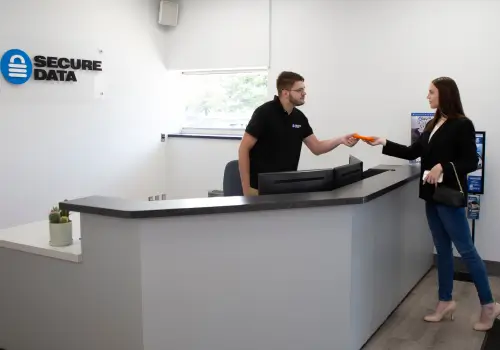 Data Recovery Services in Cherry Hill - RAID, SSD & Hard Drive Recovery
Since 2007, we have served Cherry Hill, NJ residents with exceptional data recovery services. Recovering from data loss, regardless of the storage device, has never been more convenient or secure. Our location at 1868 Greentree Road, near the intersection with Olney Avenue, is available for walk-ins.
Do not compromise when the fate of your data hangs in the balance. Trust the experts for hard drive data recovery in Cherry Hill, NJ and experience complete peace of mind.
Our customers rate our services:
We Helped Thousands Get Their Lost Data Back.
With over 5,469 satisfied customers and growing, we are proud to provide outstanding customer experience and quality service that consistently exceed customer expectations.
View All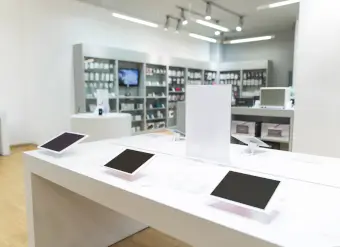 Secure Data Recovery Services
Emergency Services Available 24x7
Secure Data Recovery Near You
Are you looking for data recovery services in Cherry Hill, NJ? In addition to the above listing, we have supporting stores in the Cherry Hill, NJ area. In Marlton, our 230 North Maple Avenue store is located in Crispin Square. For West Berlin residents, you can find us on Highway 73, near the intersection with Fairview Avenue.
Cherry Hill, NJ data recovery is within reach.
Call now or stop into one of our stores to start the recovery process.
Cherry Hill, NJ Data Recovery Company
Secure Data Recovery Services is the authority in hard drive recovery, SSD recovery, and RAID recovery. Since 2007, our data recovery company has helped tens of thousands of individuals and businesses of all sizes in South Jersey successfully recover from every type of data loss scenario imaginable. We have seen your failure type before and our team understands the importance of data in the modern world. We're ready to recover your lost data with our flexible Economy and Standard data recovery services, or immediately with our Emergency data recovery option.
Recovery Services We Offer
In addition to hard drive recovery and RAID recovery, we specialize in complex data loss solutions for SSD drives and other NAND-based flash memory devices, iPhone and Android smartphones and mobile devices, network-attached (NAS and SAN) storage systems, and virtual machines.
Cherry Hill, NJ Data Recovery Reviews
Siddharth Gambhirwala
Reviewed on Dec 27, 2018 | Monroe Township, NJ
Good Service, recovered majority of my files...
Had a failure with my WD Cloud HD. Frederick from SecureData explained my options-mailing out my HD, diagnostics, recovery, selecting media to place recovered files on and ultimate destruction of the old drive (still waiting on the confirmation of this). The service is a bit pricey but considering the importance of the data and the security needed to ensure there are no data leaks, thought it be... Read Morest to go with SecureData.

Would recommend service to others.
Stuart Warshawer
Reviewed on Oct 10, 2018 | Philadelphia, PA
Good, responsive service. Appreciate how they keep you looped in each step of the way.
Frank Gagliardi
Reviewed on Apr 02, 2018 | Trenton, NJ
We had an old computer crash. Needless to say it was not backed up.
In a panic, I called Secure Data Recovery. Todd was extremely professional and right there to help.
The process was easy and everything was automated right down to the file list that was sent for verification.
Within a few days I had a copy of the data and a complete clone. The clone booted right up when installed.... Read More
These guys are great.
Why Choose Secure Data Recovery in Cherry Hill, NJ?
Certified and Verified Secure
Transparent Process
Trusted and Guaranteed Results
Secure Data Recovery Services operates in world-class facilities that undergo regular SSAE 18 SOC 1, SOC 2, and SOC 3 audits to verify the integrity of all cybersecurity management control systems. This means that your data is protected at every stage of the recovery process.
Each of our Lab facilities also has a certified Class 10 ISO 4 cleanroom. This specialized environment provides state-of-the-art filtration to remove potentially harmful airborne particulates that could damage the sensitive internal components of storage devices.
Free Data Recovery Quote
We intimately understand all data loss scenarios and will exhaust all options technologically possible to reunite you with your lost data as quickly as possible. When you choose Secure Data Recovery Services, you get the most credentialed professionals in the industry.
Service times and exact pricing for a successful recovery always depend on the specific damage to the storage, which is why we offer free, no-risk diagnostics with every standard service.
Our quotes consist of:
Price for successful recovery
Time estimates for the job
Key information about the events that led to data loss
Call 800-388-1266 to speak to a data recovery expert 24x7 and schedule your free data recovery consultation with a no-obligation price quote.