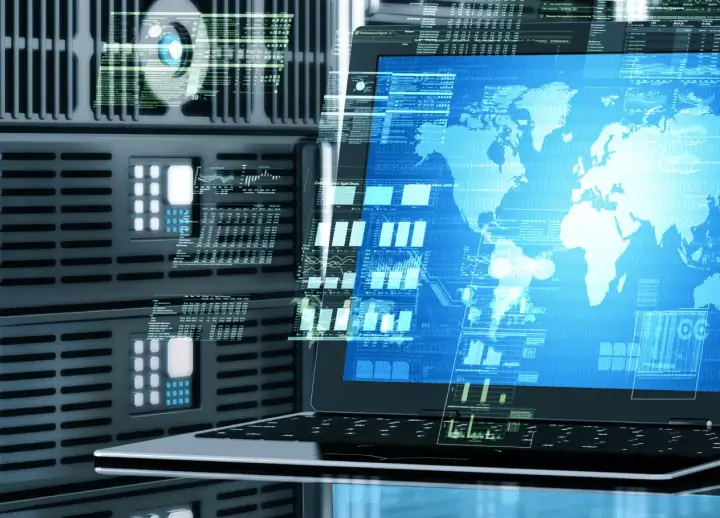 VMWare Data Recovery Services
Secure Data Recovery Services specializes in virtual server repair, and we offer a comprehensive set of resources for VMFS systems.
With access to specialized tools and a well-outfitted laboratory, Secure Data Recovery Services' engineers can treat any RAID array or virtual server.
Virtualization is one of the fastest-growing trends for both web and storage servers. Many modern systems rely on VMware, which uses the VMFS cluster file system. VMware systems can store massive amounts of information, and when combined with modern RAID technology, they are a fast, safe option for businesses of all sizes.
Some of the most common sources of data loss for VMFS systems include:
Corrupt or Inaccessible Files
Damage Due to Failed Rebuild or Restripe Operation
Multiple Hard Drive or Solid-State Drive Failures
Mishandled I/O Operations for a Specific Virtual Machine
Accidental File Deletion and User Error
As VMFS RAID systems often store hundreds of virtual machine disk images, sudden data loss can be catastrophic. Fortunately, Secure Data Recovery Services offers fast, We regularly treat virtual systems, and with more security credentials than any other data recovery provider, we can maintain your confidentiality while restoring your system to a working condition. We offer several turnaround levels for VMFS systems including 24/7/365 emergency services, which carry an average turnaround of less than 48 hours.
To get started, contact our customer service team today to schedule a risk-free media evaluation.
Advanced Technology for VMFS Data Recovery
Data recovery engineers need significant experience with VMFS in order to treat damaged virtual machines successfully. Every case requires a different approach, particularly if a RAID array has physical media damage or if virtual machines are severely corrupted.
Secure Data Recovery Services specializes in VMFS data recovery. When we receive a VMware case, we assign a team of dedicated engineers who have significant experience with similar cases. Each of our engineers has an advanced working knowledge of VMFS and of clustered file systems in general, and they use exceptionally safe media handling procedures in order to guarantee the best possible chances of a successful case result.
We are also familiar with NFS systems, and our teams can handle any type of VMware RAID device or virtual server while maintaining perfect security. We regularly work with RAID 10, RAID 5 and other common VMFS RAID configurations and are one of the only data recovery companies with 24/7/365 emergency services, remote services and other offerings for these systems.
What to Do When a VMFS RAID System Fails
An unexpected RAID failure can mean downtime and serious productivity losses for your business. To improve your chances of a full recovery, you should take immediate steps to limit the damage to your system.
Turn your RAID array off as soon as you notice failure symptoms. Do not attempt to access your data for any reason; never try to rebuild a damaged RAID, especially if a prior attempt to restore the system failed. For the best results, contact one of our offices to schedule a risk-free evaluation for VMFS data recovery. We can help you avoid unscheduled downtime by quickly repairing and restoring your system to its original condition.
Reasons to choose Secure Data Recovery Services:
A 96 Percent Success Rate for VMFS Data Recovery
SSAE 18 Type II Certification and Other Credentials
Proprietary Tools for VMware Servers
RAID Repair Services for Limited Downtime
Flexible Service Options to Control Your Budget
Online Case Tools
Advanced RAID Repair and RAID Data Recovery Engineering Teams
Secure Data Recovery Services is the world's most advanced provider for VMFS file repair and RAID data recovery. We hold a number of relevant credentials, and thanks to our risk-free diagnostics and no recovery, no charge guarantee, you can control your expenditures while restoring mission-critical data. To schedule an evaluation or for more information about any of our services, contact our customer service team today.