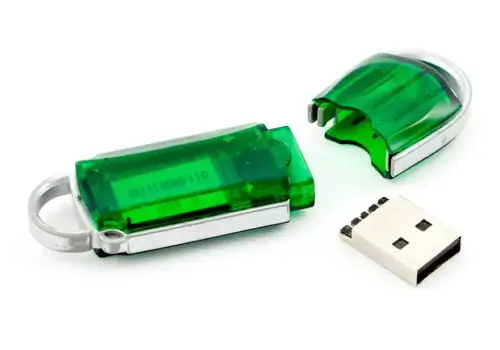 What Causes Flash Memory Corruption?
File corruption and disk corruption are common problems for camera cards, USB drives and other flash devices. Corruption occurs when a computer cannot successfully complete a requested process due to software issues or a physical problem with a flash memory chip. Depending on the extent of the damage, corrupt files might not open at all or may provide garbled, unusable data.
Some of the most common causes of data corruption on flash media include:
NAND Memory Wear
USB Driver Issues
Program Crashes
Sudden Power Loss
Failure to Follow Proper Disconnect Procedures
Operating System Crashes
Because corruption can occur when a flash device's NAND memory wears down from repeated use, you should not attempt to operate a flash device that shows signs of extensive corruption. Common signs of corruption include disappearing files, "file not recognized" error messages and a failure to open files in their native formats.
Secure Data Recovery Services operates more than two dozen offices across the United States. We specialize in flash data recovery, and our engineering teams have decades of combined experience with flash storage devices. Our free, no-risk media diagnostics give you an excellent way to find the cause of flash media corruption. Contact us today to get started.
Preventing File Damage on a Flash Device
While file corruption can occur with any flash device, you can limit your chances of data loss by regularly backing up your media. Copy your files to a hard drive or solid-state drive before making changes in order to limit your flash drive's read/write cycles. If you regularly use flash memory to store important data, consider replacing your devices every few years.
Even with regular backup, you may occasionally lose data. If you regularly encounter corruption, replace your flash device. Try using a different USB port or card reader if you continue to experience file corruption issues. Always safely disconnect or eject flash media before physically removing cards or USB drives from your computer.
If you lose access to critically important files due to data corruption, you should immediately disconnect your flash device. Do not use file utilities or data recovery programs, as software can contribute to corruption and greatly decrease your chances of a successful data recovery. For the best possible results, contact a professional data recovery provider as soon as you notice symptoms of file corruption.
Choosing a Reliable Flash Data Recovery Services Company
Secure Data Recovery Services' engineering teams repair and recover thousands of flash cards and USB drives each year. We give each case an individualized approach to ensure high recovery rates and fast turnaround times.
To recover data from corrupt flash media, we make a complete copy of your device and use specialized utilities to access data on a bit level. Depending on the source of the corruption, we may treat individual files or run utilities on the entire device.
Our engineers can successfully treat data corrupted by NAND memory wear by using proprietary technologies. We repair physically damaged flash media in a Certified Class 10 ISO 4 Cleanroom, which has strict controls that prevent damage from media contamination or electrostatic discharge. All data recovery companies need certified Cleanroom technology to treat damaged flash devices, and Secure Data Recovery Services offers easy access to certification reports and audit documents for the benefit of our customers. Visit our Cleanroom page for more information.
Security is another important factor to consider when choosing a data recovery provider. Secure Data Recovery Services has a number of certifications that show our commitment to data privacy, and we were the first data recovery provider to earn a security certification under strict SSAE 18 Type II attestation standards.
Our credentials include:
SSAE 18 Type II Certification
SAS 70 Certification
PCI Security Certification
Information Systems Security Association Member
General Services Administration (GSA) Contractor Certification
Unlike many other data recovery providers, we post all of our security certification documents online. Visit our certifications page for more information.
Scheduling Free Diagnostics for Corrupt Flash Media
Secure Data Recovery Services offers free diagnostics for camera cards, USB drives and all other flash-based devices. We can accurately determine the cause of file corruption within 24 hours of receiving your media to provide you with an accurate turnaround estimate and price quote.
We offer several data recovery service options for flash media. Our 24/7/365 emergency service provides the fastest possible case completion time with an average turnaround of under 48 hours. All of our services feature online case monitoring tools, best-in-class security and high success rates.
Contact our customer service team today to set up a free evaluation for your flash drive.