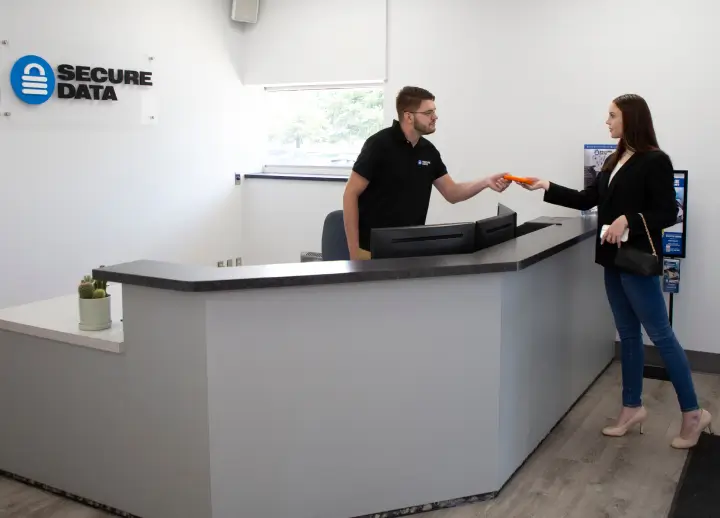 Data Recovery in Bellevue, WA
For over 15 years, we have supplied data recovery services to Bellevue, WA residents. Our experts have efficiently retrieved billions of files from failed hard drives, SSDs, servers, and other storage devices. Visit us at 12727 Northup Way, on the corner of 127th Avenue Northeast, in the Bel-Red neighborhood.
Trust the best for hard drive data recovery in Bellevue, WA to avoid permanent data loss. We offer a free consultation and guarantee our results.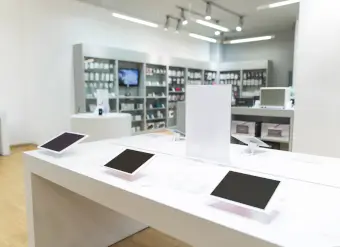 Secure Data Recovery Services
Emergency Services Available 24x7
Known as a "city in a park," Bellevue has nearly 100 parks and borders both Lake Washington and Lake Sammamish. It is home to businesses both large and small with corporations like T-Mobile, Expedia, and former home to Microsoft headquarters. No matter what company has data recovery needs, Secure Data Recovery can help.
Secure Data Recovery Near You
Are you looking for data recovery services in Bellevue, WA? In addition to the above location, we have a store at 10616 Main Street in downtown Bellevue, between 106th and 107th Avenue, a half mile from Bellevue Square.
For residents of the Seattle area, we have a Tukwila store at 14900 Interurban Avenue on the banks of the Green River. In Bothell, we have a location at 17624 15th Avenue, along the Bothell Everett Highway, in Per Business Park. Potential customers in the southern Puget Sound region can find us in Olympia at 3315 Pacific Avenue, just off Interstate 5.
Bellevue, WA data recovery is easier than ever.
Call us or visit one of our convenient locations to start a case and regain lost data.
Bellevue, WA Data Recovery Company
Secure Data Recovery Services is the authority in hard drive recovery, SSD recovery, and RAID recovery. Since 2007, our data recovery company has helped tens of thousands of individuals and businesses of all sizes in Bellevue, WA and the surrounding areas successfully recover from every type of data loss scenario imaginable. We have seen your failure type before and our team understands the importance of data in the modern world. We're ready to recover your lost data with our flexible Economy and Standard data recovery services, or immediately with our Emergency data recovery option.
What Can We Recover For You Today?
Bellevue, WA Data Recovery Reviews
Jane Miyamoto-Dell'isola
Reviewed on Dec 31, 2022 | Bellevue, WA
My hard drive crashed, and though I had a backup in the cloud it was incomplete. I also had no backup of my extensive Outlook folders and files. Timothy Rutan at Secure Data Recovery Services was able to recover 98.9% of my data. Service was very responsive, explanations of the service options are clearly laid out with the cost of each, communication was excellent. Timothy or one of his team membe... Read Morers was always available by phone to help or answer questions. They emailed a prepaid shipping label to send them my damaged hard drive and I received a secure external drive of my recovered files yesterday. Excellent service. I highly recommend Secure Data Recovery and Timothy Rutan!
Shaaron A Alvares
Reviewed on Nov 23, 2022 | Bellevue, WA
Great technical and customer service
Thank you so much Eric and Team for the great work you did to recover my critical data out of a defective hard drive and in a timely fashion. You were also very responsive and gave us statuses when you hit milestones, which was very reassuring, so thank you for that as well. It''s super stressful to lose precious and very personal data and know know whether we''ll be able to get it back, and if yo... Read Moreu find yourself in this situation, I''d wholeheartedly recommend Secure Data Recovery for their work ethics, quality and customer service.
Alex Buynytskyy
Reviewed on Oct 08, 2018 | Issaquah, WA
Expensive but comprehensive
The company restored most of the data we considered lost. Including important business data. Great job!
Don Curie
Reviewed on Jun 29, 2018 | Bellevue, WA
Friendly service combined with a clearly communicated process made for a really good experience getting a failed drive fully recovered. Fred Wright handled my case and was a pleasure to deal with. I'd use these folks again for data recovery.
Ken Robertson
Reviewed on Jun 26, 2018 | Mercer Island, WA
I worked with Ryan Wiggins on recovering data from one of my hard drives. He answered all my questions and walked me through the whole process. He kept in touch throughout the process which help set my expectations. All the data was recovered!

I found the cost to be very high but in line with other companies who do the same thing. The only negative about the experience was the extra... Read More cost to have my data sent back to me on an external hard drive. I don't remember seeing that cost estimate when I was setting things up.

Bottom line, I'll definitely use them again if the need arises.
Why Choose Secure Data Recovery in Bellevue, WA?
Certified and Verified Secure
Transparent Process
Trusted and Guaranteed Results
Secure Data Recovery Services operates in world-class facilities that undergo regular SSAE 18 SOC 1, SOC 2, and SOC 3 audits to verify the integrity of all cybersecurity management control systems. This means that your data is protected at every stage of the recovery process.
Each of our Lab facilities also has a certified Class 10 ISO 4 cleanroom. This specialized environment provides state-of-the-art filtration to remove potentially harmful airborne particulates that could damage the sensitive internal components of storage devices.
Secure Data Recovery Services' facilities in Bellevue, WA have accreditation with the Better Business Bureau and maintain an A+ business rating. Your complete satisfaction is our mission. We strive to deliver the highest quality of service for every data recovery case.
For more than a decade, the engineers at Secure Data Recovery Services have built a reputation as the most reliable provider of professional data recovery in the industry. Our expert team maintains a documented 96% successful recovery rate.
We maintain partnerships with every major digital storage manufacturer to ensure our custom solutions never threaten any existing product warranties. We also invest heavily in research and development to keep pace with rapidly evolving digital storage technology.
Free Data Recovery Quote
We intimately understand all data loss scenarios and will exhaust all options technologically possible to reunite you with your lost data as quickly as possible. When you choose Secure Data Recovery Services, you get the most credentialed professionals in the industry.
Service times and exact pricing for a successful recovery always depend on the specific damage to the storage, which is why we offer free, no-risk diagnostics with every standard service.
Our quotes consist of:
Price for successful recovery
Time estimates for job
Key information about the events that led to data loss
Call 425-540-2123 to speak to a data recovery expert 24x7 and schedule your free data recovery consultation with a no-obligation price quote.