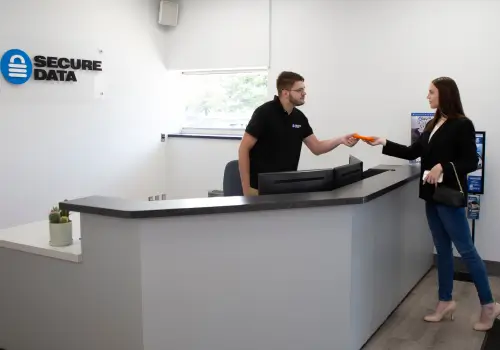 Data Recovery Services in Weatherford - RAID, SSD & Hard Drive Recovery
For the people of Weatherford, TX, Secure Data Recovery Services offers a high quality set of data recovery options. With a 96% success rate, we are a leader in the data recovery industry. Our experienced engineers have decades of experience in recovering data from SSDs, hard drives, flash drives, RAID systems and many more storage media devices.
Our customers rate our services:
We Helped Thousands Get Their Lost Data Back.
With over 5,469 satisfied customers and growing, we are proud to provide outstanding customer experience and quality service that consistently exceed customer expectations.
View All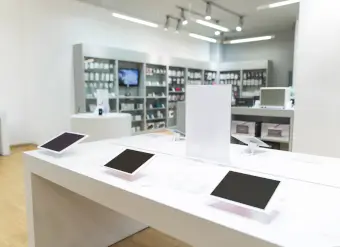 Secure Data Recovery Services
Emergency Services Available 24x7
Weatherford, TX is a historic town that takes pride in its western pioneer roots. In addition to its historic architecture, you can see the city's progressive nature with a Medical City hospital system and Weatherford Aerospace company. Their motto is, "Growing with Tradition." Secure Data Recovery Services has been serving the people of Weatherford since 2007 and is proud to offer a variety of services in a town constantly growing in technology and businesses.
Data Recovery Company in Weatherford, TX
Secure Data Recovery Services are the Weatherford hard drive recovery, SSD recovery and RAID recovery experts. Since 2007, our data recovery company has helped tens of thousands of individuals and businesses of all sizes in Weatherford successfully recover from every type of data loss scenario imaginable. We have seen your failure type before and our team understands the importance of data in the modern world. We're ready to recover your lost data with our flexible Economy and Standard data recovery services, or immediately with our Emergency data recovery option.
Experience total piece of mind with a "No Data, No Recovery Fee" Guarantee.
Recovery Services We Offer
Weatherford, TX Data Recovery Reviews
Blue Jewel
Reviewed on Mar 10, 2021 | Willow Park, TX
From Heartbreak to Hero Moment
I lost my husband in an accident. I messed up the drives our family photos were on, using the wrong plug I think. In the mess of my emotions, Jonathan Nguyen and the Secure Data team were generous with their time, attention, and superb service. I''m not ready to look at the photos yet, but now at least they are recovered for when I am recovered enough. ~Julie
Graham Luecke
Reviewed on Nov 29, 2018 | Euless, TX
Had a WD external drive go corrupt overnight. After talking to a couple of places locally, it became apparent that the drive would have to be opened up and data physically recovered. After reading reviews, decided to give Secure Data Recovery a call. My contact was Jeff and he was great to work with. Established realistic expectations in regards to ability to recover the data, time frame, and ... Read Moreprice.

While it is a bit pricey, recovering 5+ years of work, in my case, was well worth it. Jeff provided me with updates along the way just as he said he would, and was available any time I reached out with questions. Data was 100% recovered and I am very satisfied with the service I was provided. Great Job Jeff!
Ricky Allen
Reviewed on Oct 22, 2018 | Joshua, TX
Hopelessly Corrupted hard drive
This is the first time I have ever had to use a Data Recovery company. My I-T guy who is very good tried for a week to recover the data but could not, he said looks like the entire drive is corrupted. Found "Secure Data Recovery" through Google search, one phone call, Brett Olsen answered (not voice mail). I mailed the drive to Brett. I was not holding out much hope, In a few days he email a list ... Read Moreof file names that they found and it was all there. Sent me a 2T Secure hard drive back with all my data intact, uploaded to my new computer, now back in service. Excellent service trustworthy. I received super-fast service, Brett kept me aware of all the steps and expectations throughout the process. Brett communicated with me via email and personal phone calls. He went above & beyond.
If you need a service like this, Definitely would recommend Secure Data Recovery & Brett Olsen.

A Very Very happy customer. (Five Star)
Peter Simon
Reviewed on Sep 12, 2018 | Irving, TX
Boy Scouts Hard Drive Rescued!
Jeff Hart provided timely and excellent service in helping me get irreplaceable video files off a dead hard drive. Clear communication from this company on their process and no fee if they don't recover anything. Net promoter score of 10 from me.
- Peter Simon, Multimedia Team Lead, Boy Scouts of America
Our qualifications make us the number one choice for data retrieval needs as we have:
SSAE 18 Type II Certification
SAS 70 Certification
Class 10 ISO 4 Cleanroom
Fastest Turnaround Times in the Industry
These certifications protect your data from being lost or misused during the recovery process, giving you peace of mind that your data is in the best hands possible. We are the only data recovery company in the industry to have a Class 10 ISO 4 Cleanroom, which means we allow for less dust particles per cubic foot of space when working with your media device; thereby giving us the highest chance to recover information from your failed storage media. There are a variety of data loss scenarios that may have affected your hard drive or RAID array including:
Electronic Failures
Hard Drive Spindle Failures
Read/Write Head Failures
Environmental Damage
If you notice any of these failures, immediately power off your device to prevent any further damage to the drive. We offer 24-hour emergency services to the people of Weatherford, TX and to all of our clients with extreme data loss situations. In these instances, we have an average turnaround time of 48 hours.
Our office is located on West Church Street, near the historic landmark building, Weatherford Municipal Court. With locations across the country and a 24/7 customer service phone line, we are available to help recover data on Android or iOS devices, SQL Databases, and flash drives. We provide a price quote and estimated turnaround time upon receiving your media device to give you peace of mind during your downtime. For more information or to start your case today, call us at 1-800-388-1266.