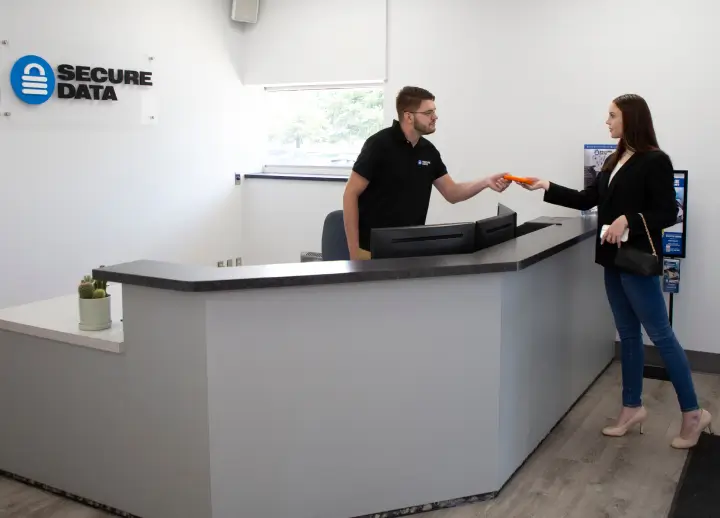 Data Recovery Services in Katy - RAID, SSD & Hard Drive Recovery
Secure Data Recovery Services deliverers the best data recovery options for Katy, Texas residents by offering services for any type of device that holds data. We specialize in file recovery, hard drive data recovery, RAID data recovery and many other data services.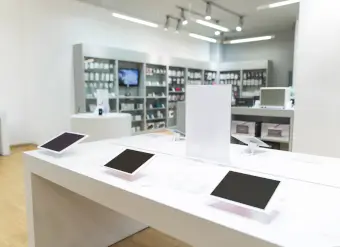 Secure Data Recovery Services
Emergency Services Available 24x7
We stand by our no data, no recovery fee guarantee, which means if we can't recover the information that you are searching for, then you are not responsible for the recovery cost. We are also proud to offer same-day diagnostics and 24-hour-a-day service to those clients who need it.
Expert Data Recovery Services
Secure Data Recovery Services is the authority in Hard Drive Recovery, SSD Recovery and RAID Recovery. Since 2007, our data recovery company has helped tens of thousands of individuals and businesses of all sizes successfully recover from every type of data loss scenario. We understand the importance of data in the modern world and with our Economy, Standard and Emergency Data Recovery Options and state-of-the art technology we are ready to get your lost data back right now.
Experience total piece of mind with a "No Data, No Recovery Fee" Guarantee.
What Can We Recover For You Today?
Katy, TX Data Recovery Reviews
Kimberly Landry
Reviewed on Nov 21, 2017 | Katy, TX
Securedata did an amazing job recovering my hard drive in a short amount of time and kept me updated throughout the whole process. They were able to recover more data than I expected them too. I would recommend them to anyone who has issues with hard drives failing.
Lori Hanagriff
Reviewed on Apr 05, 2017 | Katy, TX
ROB ANDERSON IS IMPRESSIVE !!!
I thought that I had a scheduled weekly backup to an external hard drive, plus a weekly scheduled backup service via an online service. My mistake was that I never tested either of these backup options. The hard drive failed, both backups were not available for restore, and so we thought we lost our wedding photos, vacation photos, income tax returns, Excel files, everything !!!

The... Read Moren, came Rob to the rescue. I am so very thankful for his immediate attention, his accurate and open explanations about services and pricing, and his realistic expectations about recovery of our data files. I was provided with a COMPLETE list of files before committing to a final payment. Rob was so professional, so knowledgeable, and so patient with all my questions --- especially since I'm NOT a systems person.

I have recommended Secure Data Recovery to many individuals, who had no idea that recovery of files was possible from a failed hard drive with mechanical issues. I'm a 110% impressed customer --- THANK YOU !
Our engineers have decades of experience in data recovery. Unlike some of our competitors, Secure Data Recovery Services has many routinely audited certifications, and we provide full access to any of the audit reports online. Here are some of our regularly audited certifications:
Class 10 ISO 4 Cleanroom
GSA Contractor
Certified Mac Technician
D & B Verified Business
BBB Accredited Business
The most common types of data recovery issues that our engineers deal with on a daily basis are problems that other firms consider unrecoverable. Data failure can happen at any moment for a number of different reasons. Often times when a failure occurs, businesses of individuals do not know the correct steps to take to prevent further data loss. The first step is to shut off the device. Leaving the device running can result in severe data loss. Do not attempt to repair your own device. Our engineers have over 20 years' experience with hard drive repair and are dedicated to recovering your data.
We take pride in our 96 percent success rate, and we are here to help Texas with any type of data failure.
Data Failure Scenarios our Engineers most commonly treat
Damaged read-write heads
Damaged platters
Bad sectors
Corrupt files
Missing files
Accidental deletion
Our customer support team is highly skilled at identifying your data recovery needs. They are available 24 hours a day, 7 days a week year round. Stop by our Katy office for excellent face to face support, or call 1-800-388-1266 to learn about additional services and support we can provide.