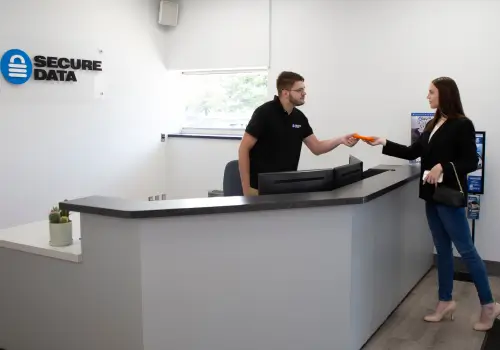 Data Recovery Services in El Paso - RAID, SSD & Hard Drive Recovery
Secure Data Recovery Services has the best-certified and most experienced data recovery team in El Paso. We operate out of world-class facilities that receive regular SSAE 18 SOC 1, 2 & 3 audits to verify the integrity of our cybersecurity management control systems. Our engineers have decades of combined experience and maintain a documented 96% successful recovery rate, making us your most reliable option for professional RAID recovery and hard drive recovery. We provide free diagnostics and a no-obligation price quote. Is your computer constantly crashing or not powering on? Our certified technicians are ready to help residents of West Texas with any data loss situation. Give us a call today or drop by one of our El Paso offices for a free consultation.
Our customers rate our services:
We Helped Thousands Get Their Lost Data Back.
With over 5,469 satisfied customers and growing, we are proud to provide outstanding customer experience and quality service that consistently exceed customer expectations.
View All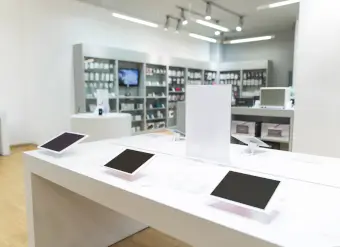 Secure Data Recovery Services
Emergency Services Available 24x7
Data Recovery Company in El Paso, TX
Secure Data Recovery Services are the El Paso hard drive recovery, SSD recovery and RAID recovery experts. Since 2007, our data recovery company has helped tens of thousands of individuals and businesses of all sizes in El Paso successfully recover from every type of data loss scenario imaginable. We have seen your failure type before and our team understands the importance of data in the modern world. We're ready to recover your lost data with our flexible Economy and Standard data recovery services, or immediately with our Emergency data recovery option.
Recovery Services We Offer
El Paso, TX Data Recovery Reviews
Rafael Montano
Reviewed on Oct 30, 2023 | El Paso, TX
Excellent Service Provided.
Thank you for recovering all the valuable information that I thought I had lost! The costumer service provided by Jacob was of the highest standard I will definitely use Secure Data Recovery in the future.
April Gonzalez
Reviewed on Oct 03, 2023 | El Paso, TX
My appreciation to Scott McMacken and the Secure Data team for guiding me through the process. I was so happy that they recovered my data. Scott always helped with all my questions and responded on a very promptly manner. Excellent service!!
Noah Moran
Reviewed on Sep 26, 2023 | El Paso, TX
I had a great experience working with this organization. Scott McMacken helped me out, and I was very pleased with the customer service.
Celeste Jones
Reviewed on Sep 21, 2023 | El Paso, TX
Excellent Customer Service
I called SDR in a panic when I realized years worth of files were missing from my external hard drive. From the very first phone call to the return of all my files, Jacob and his teammates provided top notch customer service. I am so grateful for their help in retrieving the thousands of pictures and videos that could never be replaced!
Mariana Mendez
Reviewed on Sep 01, 2022 | El Paso, TX
Jonathan help me since the beggining to end. He answered all my questions explaning me all the process with words that i can understand and that made really easy to comprehend the procedures. Im really satisfied with the work that he realizes because they recovered the 99.9% of the information that thought we have lost. Thanks to this we have the information that we need for our business. i would ... Read Moredefenitely recomend to trust your devices with them, they would fixed them with no trouble. Thank you Jonathan for all your help and patience.
Lucero Cruz
Reviewed on Aug 25, 2022 | EL PASO, TX
Very helpful! Answered every question and helped me with a lot of requests!
Very efficient and attentive. Great with follow up. Helped me recover a lot of information!! Highly recommended.

Secure Data Recovery Locations Near You
Our data recovery experts serve communities across El Paso, including locations in South Belvidere, in Kern Place just off North Mesa Street, and on Dyer Street near Milagro Hills. Outside of Big Bend Country, we also provide expert data recovery to the north in Amarillo in the Texas Panhandle.
Your Best Option for Successful Data Recovery
Secure Data Recovery Services specializes in advanced data recovery procedures for the most complex data loss situations. Our engineers conduct all invasive recovery procedures within a Class 10 ISO 4 cleanroom to protect your device's sensitive internal components from airborne particulates.
Our data recovery team also has the most industry-specific certifications of any service provider. They keep up to date on all new advances in storage technology, but they also provide expert services for older drives and legacy storage systems. Every customer is covered by our "no data, no recovery fee" guarantee. If we can't restore your data, you pay nothing.
Is Your Hard Drive Clicking or Grinding?
Any unusual sound coming from your hard drive is likely a signal of imminent failure. If you hear grinding, the drive's read/write heads have probably made contact with the magnetized platter that stores your data and is causing media damage and potentially permanent data loss.
If you hear any unusual sounds when your drive spins up, power it down immediately and call us. Continued use almost always results in permanent data loss. Make a note of the kind of sounds, when you first noticed them, and any other relevant information. The more we know, the better we can help you.
We're Ready to Recover Your Data
We intimately understand all data loss scenarios and will exhaust all options technologically possible to reunite you with your lost data as quickly as possible. When you choose Secure Data Recovery Services, you get the most credentialed professionals in the industry and a documented 96% success rate. Call 915-331-4414 to speak to a data recovery expert 24x7.