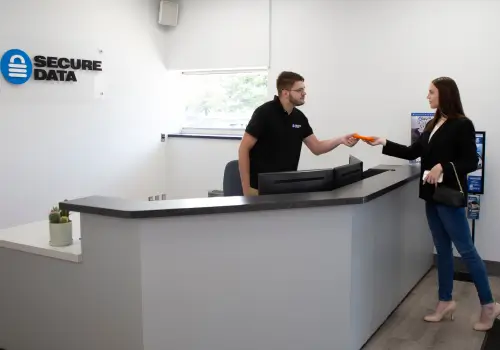 Data Recovery Services in Eugene - RAID, SSD & Hard Drive Recovery
Are you in need of a fast data recovery in Eugene, OR area? Look no further than Secure Data Recovery. With decades of experience, our engineers specialize in recovering data from the following: HDD, SSD, flash drives, SD Cards, Android/iOS, and more!

Our customers rate our services:
We Helped Thousands Get Their Lost Data Back.
With over 5,329 satisfied customers and growing, we are proud to provide outstanding customer experience and quality service that consistently exceed customer expectations.
View All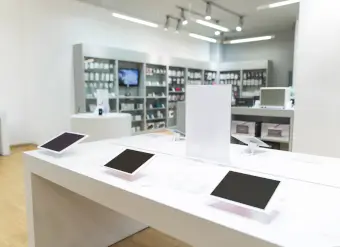 Secure Data Recovery Services
Emergency Services Available 24x7
Home to the Hult Center for the Performing Arts, the people of Eugene are known for their artistic nature. Whether you are enjoying the nightlife or taking in breathtaking views, Eugene, OR is here for any adventure. Students attending the University of Oregon are eligible for a 10% student discount for using Secure Data Recovery. With the fastest turnaround times in the industry, the people of Eugene can get back to their lives and let us handle their data loss situation, whether it be a business or school setting.
Expert Data Recovery Services
Secure Data Recovery Services is the authority in Hard Drive Recovery, SSD Recovery and RAID Recovery. Since 2007, our data recovery company has helped tens of thousands of individuals and businesses of all sizes successfully recover from every type of data loss scenario. We understand the importance of data in the modern world and with our Economy, Standard and Emergency Data Recovery Options and state-of-the art technology we are ready to get your lost data back right now.
Experience total piece of mind with a "No Data, No Recovery Fee" Guarantee.
What Can We Recover For You Today?
Steve Nanakornpanom
Reviewed on May 11, 2021 | Eugene, OR
Exceptional Customer Service
Anthony Lupica was very informative and thorough in explaining the details and process for recovering my data. His professionalism and diligence with answering my questions and concerns was outstanding. I recommend requesting Anthony for helping you with your data recovery needs.
Samar Herrmann
Reviewed on Mar 04, 2021 | Bellevue, WA
Great Customer Service & Successful Data Recovery
Tim was extremely helpful, clearly updating me and notifying me of my options all along the way. I had a video camera with many years of my kids'' childhood on the built-in hard drive, and I thought these video clips were lost forever. I was doubtful that they were recoverable, and I was scared to send in the video camera to a location in a different state than my own, but the process ended up bei... Read Moreng smooth and successful. The video camera and backup drive were sent back to me safely packaged, with all files recovered. I thought the pricing was a bit extreme for the size of my data recovery, and I would''ve liked to have seen a pricing option that was more fitting for my situation (my smaller amount of data could''ve been put on a smaller backup drive), but the pricing was clear from the start, and I was willing to pay for the digital "memories" to be recovered. So overall I''m extremely thankful!
Huy Phan
Reviewed on Jan 27, 2021 | Beaverton, OR
Excellent Customer Service
I''ve been working with Christopher Hollovary to get my HDD recovered. Chris was very professional on the phone and through the many emails exchange for each step of my HDD recovery process. Chris was very responsive to my email and made everything possible for me to recover the data stored within my crashed HDD. I highly recommended Chris to anyone that needs assistance with recovering their driv... Read Morees.
Wesley Brown
Reviewed on Jul 22, 2019 | Portland, OR
Top notch customer service
I worked with Scott Moses on the recovery of my date from a very old hard drive. After getting an initial quote that was WAY too costly for me, Scott was able to get the price greatly reduced (as my recovery wasn''t time sensitive). I have nothing but good things to say about my experience using Secure Data Recovery. Will definitely use them again for any future needs.
Janet Tseng
Reviewed on Mar 27, 2019 | Portland, OR
The agent Scott Moses was very responsive and assumed responsibility to answer all my questions and requests. He was very kind to offer all the backup drive options as well as answering all my various questions and inquiries. They got my data back successfully and all the processes can be done over online systems except for the initial drive drop off. Highly recommended.
Thorough Security Procedure
Our superior secure procedures put Secure Data Recovery at the top. Our engineers keep up-to-date with the best data recovery procedures to ensure we are meeting industry standards. To guarantee we are meeting standard security measures, we are audited on a regular basis by a third party company. Secure Data Recovery is a Government GSA Approved Contractor, so we offer data recovery resources for the military and government institutions in Eugene, OR. Not only are we SSAE 18 Type II Certified and Privacy Shield Certified, we are also Apple Mac Certified Technicians.
Optimum Customer Service
At Secure Data Recovery, we pride ourselves on our excellent customer service. Along with our 24/7 available customer service representatives, Secure Data Recovery is backed by a "No Data, No Recovery Fee Guarantee." There are no hidden fees and you only pay upon completion. Every service level includes a Free Diagnostic report including a price point and estimated turnaround time. With over 75 locations nationwide and free inbound shipping, your data recovery is sure to be fast and simple. Serving the people of Eugene, OR, Secure Data Recovery is always available to recover missing data.
Fast Recovery From Data Loss:
Our engineers have experience dealing with all types of data loss scenarios including:
Slow or malfunctioning hard drive
Failed RAID rebuild procedures
Blue Screen of Death caused by physical damage
Hard drive makes clicking or grinding noises
If any of these situations are happening to you, call Secure Data Recovery today. We are available nationwide, 24/7, and can get your device up and running fast. For the people of Eugene, we offer the best service available. Call us at 1-800-388-1266 and begin your risk-free case now.