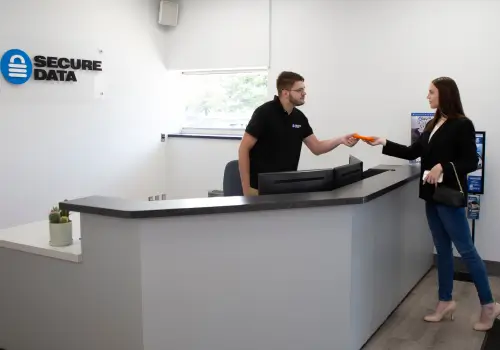 Data Recovery Services in Schaumburg - RAID, SSD & Hard Drive Recovery
Secure Data Recovery Services provides Northern Illinois with easy access to our industry-leading data recovery services through an office in Schaumburg, Illinois.
We specialize in hard drive repair, RAID recovery and other advanced data loss solutions, and all of our services feature advanced security and high success rates.
Our customers rate our services:
We Helped Thousands Get Their Lost Data Back.
With over 5,320 satisfied customers and growing, we are proud to provide outstanding customer experience and quality service that consistently exceed customer expectations.
View All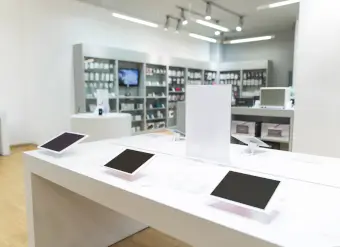 Secure Data Recovery Services
Emergency Services Available 24x7
Conveniently located near the Chicago loop, Schaumburg has gradually developed from a small suburb to the thriving economic center of Cook County. The city is home to more than 74,000 people, and it has grown extensively since the early 2000s. As a leader in Illinois data recovery services, we established our Schaumburg office to provide an efficient set of options for computer users in Cook County and the surrounding area.
Data Recovery Company in Schaumburg, IL
Secure Data Recovery Services are the Schaumburg hard drive recovery, SSD recovery and RAID recovery experts. Since 2007, our data recovery company has helped tens of thousands of individuals and businesses of all sizes in Schaumburg successfully recover from every type of data loss scenario imaginable. We have seen your failure type before and our team understands the importance of data in the modern world. We're ready to recover your lost data with our flexible Economy and Standard data recovery services, or immediately with our Emergency data recovery option.
Experience total piece of mind with a "No Data, No Recovery Fee" Guarantee.
What Can We Recover For You Today?
Schaumburg, IL Data Recovery Reviews
Adam Bruns
Reviewed on Sep 06, 2023 | Hoffman Estates, IL
Great Service and Support
My drive failed. I had important business information on it, and unfortunately I wasn't able to back up this data in time. I had my data recovered by Secure Data and not only did they recover all of my data, but they worked with my budget and notified me throughout the process. Support was great and thorough with any questions I had and gave me confidence that my data was in good hands. Thank you ... Read MoreSecure Data for the work that you all do. I will be recommending your services in the future to my friends and coworkers.
Harshil Patel
Reviewed on Aug 22, 2023 | Glen Ellyn, IL
Timothy was very helpful. The quote was reasonable. Great customer service and clear communication. Tim got my SSD recovered fully within the estimated timeframe.

Thank you Tim!!
Grady Murdock
Reviewed on Mar 30, 2023 | Springfield, IL
The data recovery service was quick and efficient. Elliot, my representative, was thorough in his explanation of the recovery service, and kept me well informed of the effort. 100% of my data was recovered, and the company was two weeks early in returning my data.
Michael Mcginnis
Reviewed on Feb 08, 2023 | Naperville, IL
Secure Data Recovery and Scott were a great help throughout the entire process. I had a MacBook Pro with the SSD that is soldered onto the board, I went to many services and almost all told me they didn't have the capability to recover all my data. Secure Data Recovery recovered all my data, I'm very thankful. Scott answered all my questions throughout the process and always kept me in the loop, I... Read More really appreciate it.
Jessica Rangel
Reviewed on Feb 03, 2023 | Aurora, IL
Quality work and responsive
Secure Data Recovery was able to recover 98.2% of our data. They were very thorough in explaining everything to us, from before we sent the drive in to following up after. It is VERY pricey, but if you value your data you will pay for it. This company had great reviews and was half the cost of another reputable company that we contacted. They answered all our questions before, during, and after th... Read Moree process. Drive was received faster than expected.
Richard Arceo
Reviewed on Jun 06, 2022 | Schaumburg, IL
Awesome and Trust Worthy Service
Scott McMacken is great to work with. He gave me peace of mind from the start. Went over the options, pricing and the process.
Outstanding customer service. Scott went above and beyond my expectations. He made a difference in deciding which Data Recovery service to work with. As they say you get what you pay for. With Scott it was the personal attention via phone calls or communication throug... Read Moreh email. I never felt uninformed and wondering about next steps. I definitely would use Secure Data Recovery again if needed. I will recommend Scott and Secure Data Recovery to everyone. They were able to recover my data and received it sooner than expected. I was very surprised actually on the turn around since I opted for low priority service.
The whole process was great, they had a remote office near me and I just dropped off my hard drive. They packaged everything and sent to the recovery office. A few weeks later they fedex back my old hard drive and the new portable drive with all my data.
Thank you Scott and the Secure Data Recovery team for getting my data.


By adopting the Better Business Bureau's services standards, our facilities maintains full accreditation and a top rating.
BBB Accredited Company with an A+ Rating
Businesses and residents in the Midwest trust the seal of the BBB. In our latest company review, the BBB explains the factors that led to our A+ rating
Features of our services include:
A 96 Percent Overall Data Recovery Success Rate
Fast Turnaround Options Including Same-Day Emergency Service
Data Loss Solutions Available 24/7/365
Online Case Status Information and Dedicated Customer Service Team
Advanced Security Credentials and Cutting-Edge Technology
Support for All Devices and Operating Systems
We also offer free media diagnostics for hard drives, solid-state drives, flash media, RAID arrays and other devices. Our diagnostics provide you with a price quote, turnaround estimate and other important case information, and if you choose to proceed with data recovery, we offer a no recovery, no service charge guarantee to help control costs. Contact us today for more information or to get started.
Advantages of Secure Data Recovery Services in Schaumburg
Media repair is a highly advanced technical process, and in order to provide our Illinois data recovery customers with the best possible service, we frequently invest in our laboratory tools and equipment to maintain high success rates. Secure Data Recovery Services was one of the first companies offering dedicated options for server repair, data tape recovery and other advanced solutions, and we always take appropriate precautions from the moment your media arrives.
We own and operate the industry's first Class 10 ISO 4 Cleanroom, which protects hard drives and other sensitive devices during delicate micro-surgical repairs. Our engineers have years of experience with every popular operating system and file type, and they leverage this experience with state-of-the-art technology to treat every case effectively.
Security is an extremely important aspect of our services. We hold a SSAE 18 Type II SOC-1 certification, and our strict access controls comply with many common industry regulations and federal requirements. We offer HIPAA-compliant data recovery services, and as a member of the GSA contractor schedules, we offer special options for Illinois government and military offices.
When you send your media to Secure Data Recovery Services, you can choose from several turnaround options. We offer high-priority services for emergency situations, and our engineers can work on your case 24/7 to provide the fastest possible results. Every service option features the same dedicated security controls and best-in-class technology.
What to Do When Your Digital Storage Media Loses Data
To prevent accidental media damage, turn off your computer at the first sign of failure and keep it powered off. Disconnect its power source. Do not attempt to run data recovery software or read your media with another computer, as this could exacerbate physical damage.
Contact Secure Data Recovery Services to set up diagnostics. We will provide detailed shipping instructions to protect your media during transit; alternately, you may drop your device off at our Schaumburg location. We also offer local pick-up options throughout Illinois for emergency cases.
Some of the most common data loss scenarios for Illinois computer users include:
Hard Drive Mechanical Damage and Read/Write Head Failures
Electronic Events Resulting in Permanent Media Damage
Damage from Fires, Floods and Other Disasters
File Deletion and Overwrites
Virus Damage
Data loss can affect any computer user at any time, and we understand the challenges that can occur following a sudden failure. If you need to access files on a damaged device, Secure Data Recovery Services can fully restore your data in a matter of days, preventing downtime and other costly consequences. Our excellent security credentials and risk-free diagnostics provide protection as your case progresses, and our talented engineering teams can treat all types of failure while protecting your confidentiality. Call us today at 800-388-1266 to set up a case at our Schaumburg data recovery office or for more information.