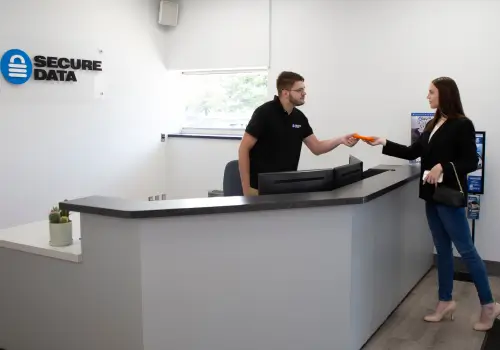 Data Recovery Services in San Mateo - RAID, SSD & Hard Drive Recovery
Secure Data Recovery has both the technical dexterity and integrity to protect and restore storage devices of all kinds. We can retrieve files from Macs and PCs, flash drives, RAID arrays and more.
Our customers rate our services:
We Helped Thousands Get Their Lost Data Back.
With over 5,320 satisfied customers and growing, we are proud to provide outstanding customer experience and quality service that consistently exceed customer expectations.
View All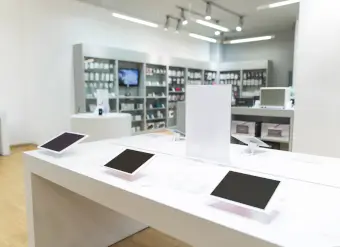 Secure Data Recovery Services
Emergency Services Available 24x7
San Mateo, CA is a mid-size California city of slightly over 100,000 people. Located 30 miles up the coast from San Jose, it offers gorgeous wilderness areas such as Coyote Point Park and landmarks such as the Japanese Tea Garden and San Mateo Arboretum. Located 12 miles north of the prestigious Stanford University, San Mateo also has a number of smaller local institutions of higher learning, including the College of San Mateo and Notre Dame de Namur University. It is the site of a number of military bases, including Uscg Integrated Support Command and Usarc Retention Oakland Army Base. San Mateo County is serviced by Interstates 280 and 380. Secure Data Recovery works to ensure that the people of San Mateo keep their digital files and we offer students and military personnel a 10% discount on our services!
Data Recovery Company in San Mateo, CA
Secure Data Recovery Services are the San Mateo hard drive recovery, SSD recovery and RAID recovery experts. Since 2007, our data recovery company has helped tens of thousands of individuals and businesses of all sizes in San Mateo successfully recover from every type of data loss scenario imaginable. We have seen your failure type before and our team understands the importance of data in the modern world. We're ready to recover your lost data with our flexible Economy and Standard data recovery services, or immediately with our Emergency data recovery option.
Experience total piece of mind with a "No Data, No Recovery Fee" Guarantee.
What Can We Recover For You Today?
San Mateo, CA Data Recovery Reviews
Buqin Wang
Reviewed on Sep 21, 2023 | San Mateo, CA
My wife and I stored some very beautiful photos of us with family and friends in a hard drive. The hard drive suddently stopped working and we couldn''t connect it to and computer.
Secured data recovery provided great service on recovering the phtotos and the customer service is nice and patient. This is definitely the company you should reach out to for data recovery!
Andrea Saint-Prix
Reviewed on Mar 10, 2022 | San Francisco, CA
Incredible Customer Service from Jonathan Nguyen
I could not say enough great things about Jonathan. He made a process that is stressful so much easier. He is so patient and really took the time to answer all of my questions. I had a lot of questions and he always was so patient with. He went above and beyond to try and recover my data. They were not able to recover my data (Not their fault at all they tried!) due to a password I did not have... Read More however, it was still a great experience. I would highly recommend Secure Data Recovery and if you are fortunate enough to work with Jonathan consider yourself lucky!
Kiren Khanduja
Reviewed on Feb 09, 2022 | San Francisco, CA
I had a great experience working with Eric D. on a recovery project for a thumb drive that held information of great importance to me. He made the whole process seamless and even went above and beyond in my case, given that I had hesitancy moving forward with recovery. Needless to say, the technical team also did a great job by recovering my precious files and delivering in an easy way. Thank you ... Read MoreEric and team for making this an easy, fast, and painless process.
Elizabeth Pham
Reviewed on May 12, 2021 | San Francisco, CA
Let the Professionals Handle It!
I''m glad I gave my mini desktop to the professionals at secure data recovery! The best service was given by Anna K who was not only concerned about retrieving the data as much I was, she listened into what the real issue was with retrieving data from a nonconventional memory type that the mini computer used. The care placed into researching more into the design of mini computer that Anna K placed... Read More into this case speaks to the best service that reflects her professionalism and genuine concern. Reliability was seen through the whole package with Anna, from the communication, finding solutions, and quick return of data once service was complete. You saved my work and I can''t thank you enough Anna and Secure Data Recovery Team!





































Kersh Theva
Reviewed on Dec 12, 2018 | Berkeley, CA
Consistently helpful service
Chris was consistent with checking in during the hard drive data recovery process and was warm and understanding during phone calls. Thanks to Chris, our research group will come back to SecureData in the future for all our data recovery needs.
Christina Fernandes
Reviewed on Mar 21, 2017 | San Francisco, CA
Fast, Helpful and Gets the Job Done!
Fred Wright from Secure Data Recovery was extremely helpful from the initial phone call to the very end! Everything was explained in detail, I knew exactly what to expect along with a timeline and estimation of costs. The team at Secure Data Recovery know what they are doing and they do it well. While I hope I do not have this happen again, I am confident that if so I know exactly where to go. ... Read MoreThank you!
Cutting-Edge Expertise
Secure Data Recovery is an industry leader in data protection and recovery. We utilize the latest technologies to ensure that our clients' data is shielded and restored. Secure Data Recovery offers free diagnostics with our standard service, as well as 24/7 emergency services with an average turnaround of 48 hours. Our Class 10 ISO 4 Cleanroom antiseptic environment ensures that hardware will be protected during the recovery process.
We offer clear estimates stating the time and cost of our work, and customers are never charged more than the price estimate, even if the recovery requires more work than anticipated.
Security Certifications
Secure Data Recovery has received a number of industry certifications, including SSAE 18 Type II security certification, HIPAA compliance, and PCI-DSS compliance. We also hire an outside auditor to ensure that these standards are being applied. Secure Data Recovery also guards your data privacy with:
TRUSTe Verification
FIPS 140-2 Level 3 Data Handling Practices
GSA Approved Contractor status
Data Loss Recovery Advice
Secure Data Recovery strongly recommends that users immediately power down their equipment and contact a professional if they notice any of the following things:
Clicking or whirring noises
Error messages
Trouble accessing data
Blue screen of death
Secure Data Recovery is available around the clock to help San Mateo, CA with all its data recovery needs. We have an overall success rate of 96%. Call us at 1-800-388-1266.