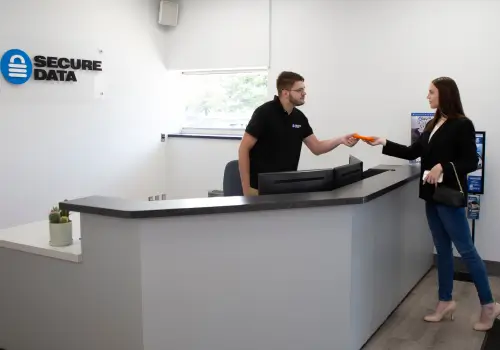 Data Recovery Services in South Pasadena - RAID, SSD & Hard Drive Recovery
Secure Data Recovery Services has several locations across the state of California. Now we've added South Pasadena to our long list of convenient office and partner locations. Our certified data recovery engineers have the expertise and custom-built tools to meet any data loss scenario.
Our customers rate our services:
We Helped Thousands Get Their Lost Data Back.
With over 5,320 satisfied customers and growing, we are proud to provide outstanding customer experience and quality service that consistently exceed customer expectations.
View All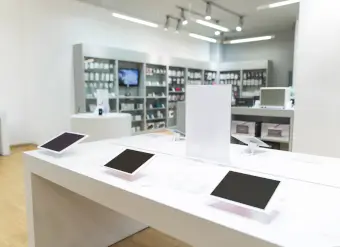 Secure Data Recovery Services
Emergency Services Available 24x7
Secure Data Recovery Near You
South Pasadena, CA, incorporated in 1888 with about 500 residents. Now the city has a population of more than 25,000. Despite its location, the city has a small-town feel. Its nearly 3.5 square miles are packed full of historic architecture. The Wynyate, built in 1887 by the city's first governor, is a three-story Victorian mansion designed by architect W.R. Norton. The Cox House, designed by local architect John Galbraith, is a stunning example of Mid-Century Modern design. Whether you're a local resident or just dropping in for a day's visit, Secure Data Recovery Services has you covered when data loss strikes.
Data Recovery Company in South Pasadena, CA
Secure Data Recovery Services are the South Pasadena hard drive recovery, SSD recovery and RAID recovery experts. Since 2007, our data recovery company has helped tens of thousands of individuals and businesses of all sizes in South Pasadena successfully recover from every type of data loss scenario imaginable. We have seen your failure type before and our team understands the importance of data in the modern world. We're ready to recover your lost data with our flexible Economy and Standard data recovery services, or immediately with our Emergency data recovery option.
Experience total piece of mind with a "No Data, No Recovery Fee" Guarantee.
What Can We Recover For You Today?
South Pasadena Data Recovery Services Reviews
James Trego
Reviewed on Sep 14, 2023 | Los Angeles, CA
Five Stars. Excellent Customer Service
Elliot in South Pasadena was very helpful, and provided me a clear understanding of each step of the recovery process.

Will use them again if necessary, but now I''ll be much more attentive about keeping backups.

Thanks guys!

-James
Cathy C
Reviewed on Sep 07, 2023 | Arcadia, CA
I lost all of my photos (over 10 years of memories) that was stored in my external drive. I am so glad to find Secure Data Recovery to help retrieve my data. The customer service representative Jonathan was very responsive and professional. He answered all my questions and concerns in a timely manner. I cannot wait to see the data that is recovered from my device. Thank you!
Steven
Reviewed on Aug 30, 2023 | Downey, CA
SDR Repaired my Business Hardrive
Scott and the team at Secure Data Recovery are truly hard-working staff.
I thought my external hard drive was done after I dropped it while it was operating and would lose all my progress until SDR assured me that they would do their best to recover most or all of my files; they went above and beyond and recovered it all.
I am grateful their service exists and I will definitely come ba... Read Moreck if I ever make such a careless mistake again.
Thanks guys.
Broderick Mckinney
Reviewed on Apr 24, 2021 | Naperville, IL
I reached out to Secure Data Recovery as a last resort to try and recover data on wife's MacBook which was lost as a result of water spilling on the computer. This was an extremely stressful ordeal in that my wife is in her final semester of a doctoral program and critical (irreparable) files needed to complete her coursework were on the computer. In addition, Apple does not do file recovery. <... Read Morebr />
Nonetheless, I called Secure Data Recovery late on a Sunday night and spoke with Kim N. Kim listened calmly, displayed empathy and shared with me what they could do to help. As a result, I opened an emergency dispatch ticket to move forward with me sending the computer to them for diagnosis and to begin the recovery process. Kim and I touched base nearly everyday throughout the process. We received a drive back 1 week later with all of my wife's files! This is a very professional and reliable company that I would definitley recommend.

Sunday night and spoke with Kim N. Kim listened calmly, displayed empathy and shared with me what they could do to help. As a result, I opened an emergency dispatch ticket to move forward. Kim and I touched base nearly everyday throughout the process. We received a drive back 1 week later with all of my wife's files! This is a very professional and reliable company that I would definitley recommend.
J.L. Rattner
Reviewed on Apr 22, 2021 | Nashville, TN
Kim and the Secure Data team were incredible to work with. I had a broken hard-drive with video and sound files and I was concerned that this job may be too small for Secure Data. Yet they took my job very seriously and had it completed very quickly about 3 weeks.

More important though to note, in situations like this, Kim, (and as a representative, Secure Data in general), customer s... Read Moreervice was exceptional. Kim treated me with kindness and patience, which is so much needed in situations like this but not expected or often shared. The possibility of losing work, losing time over something that feels so random and silly, such as a hard-drive suddenly not working is nerve-racking to say the least. Additionally, sending such precious material away in the mail also can feel absurd. Kim did not question any of my possibly basic questions throughout the whole process. All to say, Secure Data knows to work with people. I''m so happy to have sent my hard drive to them (thanks for taking it seriously), and I give them my highest recommendation!
Charlotte Ward
Reviewed on Apr 08, 2021 | Metairie, LA
I had a really old hard drive i wanted to get working abaint and Secure Data was really good and up front about what needed to be done, Kim was a real sweetheart and went out of her way to make sure I was happy
Like all of our locations, our South Pasadena office is fully accredited with the Better Business Bureau. Our A+ rating with the BBB reflects a high level of compliance with their demanding standards.
Certified Service
Secure Data Recovery Services has the most industry-specific certifications available. When you trust us with your data, you can be confident that our data recovery engineers will handle your case with unmatched expertise.
The following is only a sampling of the certifications and security measures that Secure Data Recovery Services offers to our customers:
SSAE 18 SOC 1, 2, and 3 Audited
Class 10 ISO 4 Clean Room
GSA Approved Contractor
EU/US Privacy Shield Certified
HIPAA Compliant
Certified Mac Technician
Reliable Customer Service
Secure Data Recovery Services is ready whenever you need us. Contact our customer service representatives 24/7 to open a case or ask questions about the recovery process. Our technicians will provide a free diagnostic analysis to determine the nature of your data loss, the cost for recovery, and how long it will take to complete the recovery process. If time is important, you can request emergency service with an estimated 48-hour turnaround time.
Our data recovery engineers have seen every sort of data loss scenario, and our R&D department actively develops new proprietary tools to tackle issues with new and emerging media. We can recover data from all media types and operating systems, including Apple computers and devices, Linux boxes, and Windows machines. We have a track record of customer satisfaction and our A+ ranking with the Better Business Bureau attests to our high standard of service.
BBB of Pasadena Accredited Company with an A+ Rating
You can view the complete history of our A+ Rating and accreditation with the BBB of Pasadena, including full documentation.
Your Best Choice for Data Recovery Services in South Pasadena
Here is just a sampling of the kinds of data loss scenarios our dedicated data recovery experts have successfully resolved:
Lost data from malware or virus attacks
Physical damage from fire, water or blunt-force trauma
Hard drive platter damage
Accidental deletion/reformatting
Failed read/write heads on hard disk drives
If you experience data loss, or if your hard drive or other media device begins malfunctioning, power down immediately to prevent further damage. Then call the experts at Secure Data Recovery Services at 1-800-388-1266 to get more information about our recovery services or to open a case.