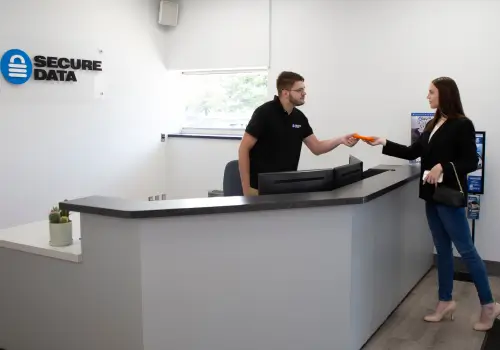 Data Recovery Services in Pasadena - RAID, SSD & Hard Drive Recovery
Secure Data Recovery offers convenient data recovery services in the greater Pasadena California area. We also offer remote data recovery services for those time sensitive data recovery needs that just can't wait. Our remote recovery services are perfect for businesses and individuals who need a quick data recovery solution, saving you time and getting your data back fast. Need your data back faster? We also offer specialized 24 hour emergency services.
Our Pasadena office is one of many offices located throughout California. If Pasadena is a little too far for you, check out one of our other data recovery locations in California. We even offer easy drop-off and pick-up locations throughout the Pasadena area.
Our customers rate our services:
We Helped Thousands Get Their Lost Data Back.
With over 5,329 satisfied customers and growing, we are proud to provide outstanding customer experience and quality service that consistently exceed customer expectations.
View All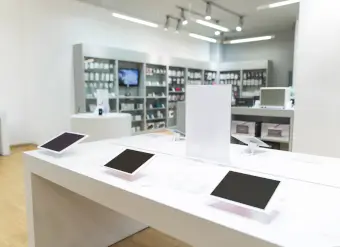 Secure Data Recovery Services
Emergency Services Available 24x7
Data Recovery Company in Pasadena, CA
Secure Data Recovery Services are the Pasadena hard drive recovery, SSD recovery and RAID recovery experts. Since 2007, our data recovery company has helped tens of thousands of individuals and businesses of all sizes in Pasadena successfully recover from every type of data loss scenario imaginable. We have seen your failure type before and our team understands the importance of data in the modern world. We're ready to recover your lost data with our flexible Economy and Standard data recovery services, or immediately with our Emergency data recovery option.
Experience total piece of mind with a "No Data, No Recovery Fee" Guarantee.
What Can We Recover For You Today?
Pasadena, CA Data Recovery Reviews
Shaun Arnold
Reviewed on May 11, 2021 | Noblesville, IN
Excellent Service from Kim N.
Thanks to Kim N. and her team I now I have pictures/memories back that I thought I'd never see again! I sent in my hard drive and had it back in less than a month. Everything was not recovered but I got a lot more back than I ever thought was imaginable! And when I called to get updates Kim either answered or called back the same day! Thank you so much Kim N. and the secure data team!
Hsun-Yu Vuong
Reviewed on Jul 25, 2019 | West Hills, CA
Great service with a smile
Had a great experience with this company. They even held onto my drive for a year accidentally since I got caught up with things. I had a great experience with their contact person, Scott Moses. He really helped everything run smoothly. After I took care of things, it was very quick, and they were able to recover everything from my hard-drives. Very reliable and highly recommended.
Lester Reams
Reviewed on Nov 27, 2018 | Long Beach, CA
I want to thank Ryan Wiggins for all of his excellent customer service. He was very patient, thorough and kept in constant contact to make sure that my questions were answered. The recovery was completed faster than the estimated time of 10 to 14 days. I will be recommending Secure Data Recovery to all of my colleagues at Mount Saint Mary''s University Los Angeles and to my friends.
Sarah Brewer
Reviewed on Nov 21, 2018 | Santa Clarita, CA
Secure Data and Rep Mitchell saved the day!
Secure Data Recovery, and my rep Mitchell, completely saved the day for me. Earlier in the year, I had an incident that no one wants to experience, in a nearly total data loss of a hard drive. Having always been a person who has TONS of data (including my Master''s thesis and lots of research), I always tried to keep things redundantly backed up. As my computer hard drive ran out of space, I tempo... Read Morerarily had the bulk of my data backed up in one place (big mistake), while I was saving up to buy a second drive. A nightmare struck when I slightly bumped my Seagate external drive, which fell over, completely destroying its contents (even though there was no warning of this risk on the drive itself or the instructions). I googled the highest-rated data recovery site, and it was Secure Data Recovery by a landslide. They diagnosed the damage as severe, which was devastating. My Representative, Mitchell, was absolutely wonderful throughout this process. He was so kind, patient, and understanding, and was always readily available. Mitchell and the company were also really easy to work with in terms of financing and payment options, and were nothing but compassionate and professional. Although I wish their services were never needed for folks, accidents happen, and when they do, I am so glad that Secure Data (and their wonderful staff) were there. Thanks to them, I recovered all but .16% of my files, which absolutely was a life saver. They also helped me get the proper equipment to make sure that this type of loss will not happen again. Thanks a million, Mitchell and Secure Data - I could never thank you enough!
Mark Pellizzer
Reviewed on Mar 14, 2018 | Valley Village, CA
Fred Wright at secure data went above and beyond to help me out. I'm truly happy with the service and highly recommend this data recovery company to anyone in the same position that I was in. Thanks very much!
Tyler Sharkey
Reviewed on Jan 18, 2018 | Los Angeles, CA
Chris was so helpful when my external hard drive crashed with nearly 10 years of photos on it. Needless to say, would have been a very sad loss. I'm so happy for the SDR team and Chris for helping make this such a painless process. If you need your files saved, this is the place. Thanks Chris!
Quick and Reliable Data Recovery Solutions
As one of the most reliable data recovery companies, Secure Data offers a no recovery, no charge guarantee. Achieving a 96% success rate wasn't easy, with years of experience under our belt, our engineers in Pasadena are confident that they can recover your data.
The recovery process starts right when we receive your device. First our skilled engineers will run a diagnostics on the device. This way we can quickly pin point the source of data failure. Next our engineers get to work on recovering your data. Some drive may even require repair before recovery. Our engineers in Pasadena are certified technicians and our facilities operate Class 10 ISO 4 cleanrooms. Therefore, your devices are safe and secure in our facilities.
That is not the only advantage when choosing Secure Data Recovery. We also hold SSAE 18 certifications and list our audits right on our site. For a full list of all of our certifications click here.
Advantages When Choosing Secure Data Recovery
Online Case Monitoring Tools
GSA Approved Contractor
Mac Certified Technicians
24/7 Emergency Services
Remote Data Recovery Services
24 hour Customer Service
When you need professional data recovery services in Pasadena, CA, don't hesitate to call us. Our knowledgeable customer service team is available 24 hours a day, 7 days a week, to take your call. Once you call, they can help answer questions and get your risk free case started. Call 1.800.388.1266 now to speak to a live agent.