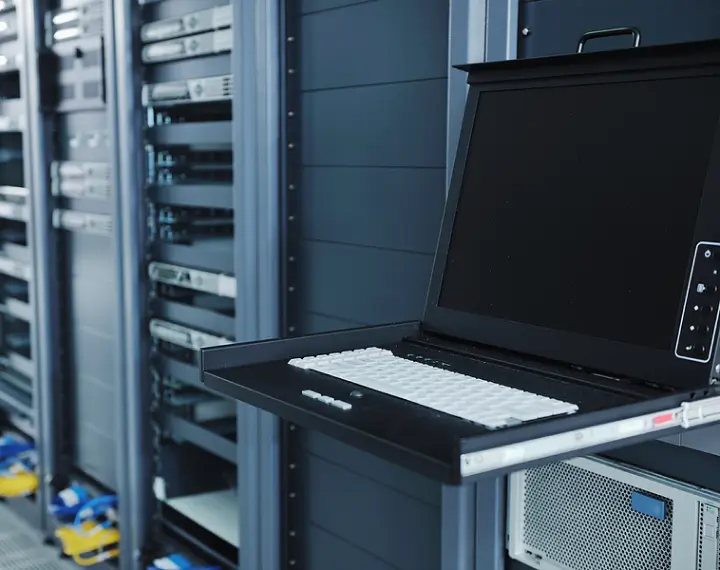 MS Hyper-V Data Recovery Services
Secure Data Recovery Services provides a specialized set of data recovery and media repair options for MS Hyper-V systems. With more than 40 facilities across the United States, we offer reliable results, efficient turnarounds and dependable security.

Secure Data Recovery Services is one of the only providers with a full set of virtual server repair options.

The Hyper-V platform powers hundreds of major virtual servers and is a flexible, powerful product. Microsoft implemented a number of security and data protection features in Hyper-V, and with additional RAID protection, it provides an extremely reliable means of setting up virtual machines.
Most administrators set up Hyper-V devices with RAID 10, RAID 5 or RAID 6 protection. These technologies protect data through redundancy, but user error, subsequent mechanical HDD failures and other events can cause a MS Hyper-V system to lose data. When your RAID fails, you should look for an established, reliable data recovery company with Hyper-V experience.
Secure Data Recovery Services offers:
Free Diagnostics for MS Hyper-V Data Recovery
A 96 Percent Success Rate
Excellent Security with SSAE 18 Type II Certification
More Relevant Compliance Credentials Than Any Other Provider
Safe Repairs in a Certified Class 10 ISO 4 Cleanroom
Flexible Service Options and Fast Turnaround Times
Hyper-V RAID Repair for Limited Downtime
Whether you need to recover a corrupt virtual server or physically damaged RAID hardware, Secure Data Recovery Services provides the best way to restore your system quickly. We offer risk-free diagnostics for our MS Hyper-V RAID data recovery services, and our no recovery, no charge guarantee protects every case. Contact our customer service team today to get started.
An Advanced Solution for MS Hyper-V Data Recovery
At Secure Data Recovery Services, we specialize in Hyper-V RAID data recovery. We were one of the first data recovery companies to offer services for virtual servers, and we have consistently offered the best turnaround times and success rates for Hyper-V systems of all sizes.
We can treat all data loss scenarios including:
Accidental File Deletion, Formatting and Other User Error
Hardware Failures and Controller Card Issues
Software or Operating System Failures
Data Corruption
Failed RAID Rebuild on Physical Hardware
Secure Data Recovery Services is one of the only MS Hyper-V data recovery companies with 24/7/365 emergency services. Nearly every Hyper-V server failure is an emergency, and our engineers understand the importance of a fast turnaround. Thanks to our working knowledge of RAID technology and the Hyper-V platform, we can recover most emergency-level cases in less than two days.
What to Do When an MS Hyper-V System Loses Data
If your MS Hyper-V system fails, contact our data recovery experts immediately. Do not attempt to repair physically damaged media and never rebuild or reinitialize your array. By turning your system off, you will drastically reduce your chances of permanent data loss.
We can evaluate your media through a physical analysis, an assessment of the Windows system event log (where available) and through several logical tests. Our engineers will give you a full report with an estimated price of recovery and a turnaround time. If you approve our quote, our specialists will perform essential repair procedures and deliver a full, working copy of your data via the return media of your choice.
Secure Data Recovery Services offers the most complete solution for Hyper-V data recovery and server repair. With an extensive network of facilities, advanced proprietary technology and an experienced data recovery team, we deliver excellent results for our customers, and our specialists are always ready to help you restore your server to a functional state.