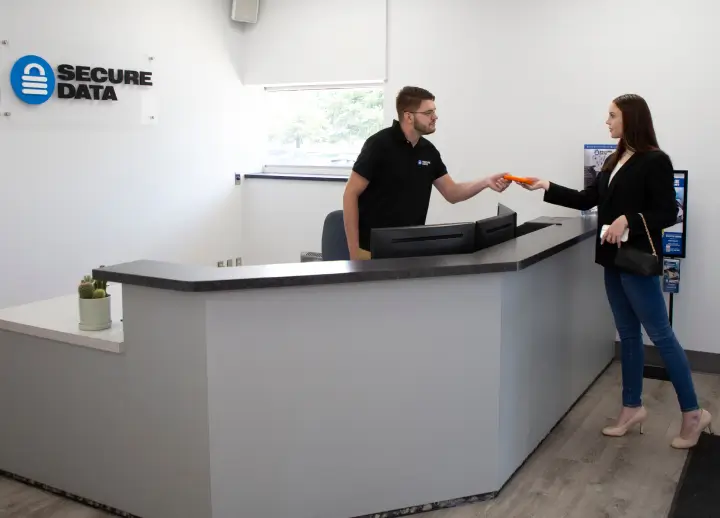 Professional Data Recovery in Vancouver, WA
The expert technicians at Secure Data Recovery Services have more than a decade of experience resolving every type of data loss situation, from hard drive recovery and iPhone/Android recovery, to restoring data from RAID arrays with multiple drive failures. Whatever the cause of your data loss or the type of digital storage, we have a comprehensive and customized solution. All of our customers receive a free and thorough diagnostic and no-obligation price quote before any recovery procedures begin. We also stand by our "No data, No Recovery Fee" guarantee. If for any reason we can't recover your data, you pay nothing. Do you need a trusted data recovery service in Vancouver? Our knowledgeable data recovery team is ready to help you 24x7. Call us or drop by one of our local offices for a free consultation.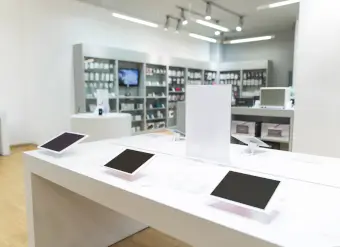 Secure Data Recovery Services
Emergency Services Available 24x7
Secure Data Recovery Services Near You
Residents of Vancouver can find us off Interstate 205 just north of the Columbia River. We also serve nearby communities throughout the Columbia River valley and across the border in Oregon, including the historic Chinatown area of Portland and south along the Willamette River in Milwaukie near the Academy of the Arts campus.
Expert Data Recovery Services
Secure Data Recovery Services is the authority in hard drive recovery, SSD recovery and RAID recovery. Since 2007, our data recovery company has helped tens of thousands of individuals and businesses of all sizes successfully recover from every type of data loss scenario. We understand the importance of data in the modern world. We're ready to recover your lost data immediately with our Economy, Standard, or Emergency data recovery options and state-of-the art technology.
What Can We Recover For You Today?
Vancouver, WA Data Recovery Reviews
[email protected]
Reviewed on Apr 28, 2023 | ,
Top notch service from my initial phone call inquiry; drop off of device; follow-up on restoration. Very satisfied
Tim Lynch
Reviewed on Jul 23, 2020 | Spokane, WA
I have been dragging around a Western Digital double disk at 500gigs for years, always intending to see if the data was recoverable. After moving to another city and finding the disk in a box, I decided to look into finding out if the data was recoverable. After an internet search, I found Secure Data Recovery and gave them a call. I was luck enough to have Chris McMacken pick up the phone. After ... Read Morea conversation, I decided to use Secure Data. It was an excellent decision. After minimal negotiations, we came to an agreement. I sent them the disk. They were able to recover years of data. I am beyond grateful. I highly recommend this superb company for digital recovery. Thank you!
Phil Oyer
Reviewed on Jun 09, 2020 | Vancouver, WA
I lost my hard drive out of the blue that had 15 years of my life on it. I didn''t have much hope that it could be recovered, but I contacted Secure Data Recovery and gave it a shot. They were very prompt and extremely flexible in the type of service they offer. They were extremely informative and responsive and my drive was ultimately fully recovered. I learned a very valuable lesson on perio... Read Moredically backing up data, so hopefully I don''t lose a hard drive again, but if I do I know where to turn to.
The Most Trusted Name in Professional Data Recovery
Secure Data Recovery Services' expert engineers have driven innovation in complex data recovery solutions for more than a decade. We operate out of world-class facilities that undergo regular SSAE 18 SOC 1, SOC 2, & SOC 3 audits to verify the integrity of our cybersecurity management control systems. We keep your data safe at every stage of the recovery process.
Our data recovery labs also feature certified Class 10 ISO 4 cleanrooms. These specialized environments have state-of-the-art filtration systems that allow us to conduct invasive data recovery procedures without risking damage to sensitive internal drive components from airborne particulates.
What To Do When Your Hard Drive Fails
If your hard drive, SSD or other digital storage device stops working, call a professional data recovery service immediately. Continued use of a failing device almost always ends in permanent data loss, as does any attempt at a DIY recovery. If your data matters to you, trust the experts to recover it for you.
It can also be vital in the case of accidental file deletions on SSD and other flash memory devices to power them down immediately. Continued use risks the chance that sectors containing the deleted data will be overwritten. This would make any attempt at recovering lost data impossible.
Call for a Free Estimate
We intimately understand all data loss scenarios and will exhaust all options technologically possible to reunite you with your lost data as quickly as possible. When you choose Secure Data Recovery Services, you get the most credentialed professionals in the industry and a documented 96% success rate. Call 800-388-1266 to speak to a data recovery expert 24x7.