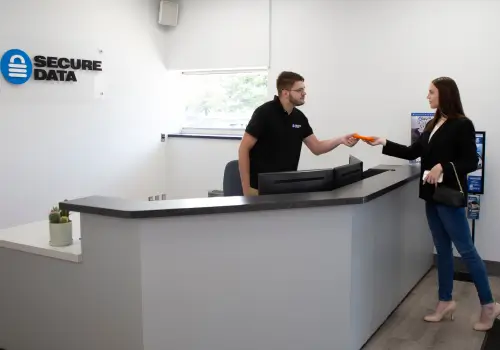 Data Recovery Services in Richmond - RAID, SSD & Hard Drive Recovery
Secure Data Recovery Services provides a dedicated resource for data repair, hard drive data recovery, and other professional media services through an office in Richmond.
The capital of Virginia, Richmond has one of the largest metropolitan populations in the state.
Our customers rate our services:
We Helped Thousands Get Their Lost Data Back.
With over 5,453 satisfied customers and growing, we are proud to provide outstanding customer experience and quality service that consistently exceed customer expectations.
View All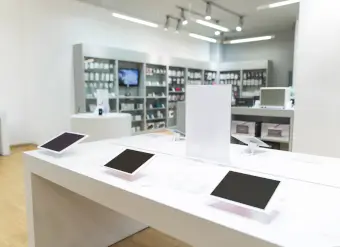 Secure Data Recovery Services
Emergency Services Available 24x7
Its rich history and numerous cultural attractions have made it a popular stop for tourists, and a strong business community contributes to Richmond's reputation as a competitive, growing city. We established our Richmond hard drive data recovery facility to give our local clients fast access to the world's most advanced data recovery services.
Data Recovery Company in Richmond, VA
Secure Data Recovery Services are the Richmond hard drive recovery, SSD recovery and RAID recovery experts. Since 2007, our data recovery company has helped tens of thousands of individuals and businesses of all sizes in Richmond successfully recover from every type of data loss scenario imaginable. We have seen your failure type before and our team understands the importance of data in the modern world. We're ready to recover your lost data with our flexible Economy and Standard data recovery services, or immediately with our Emergency data recovery option.
Experience total piece of mind with a "No Data, No Recovery Fee" Guarantee.
Recovery Services We Offer
Richmond, VA Data Recovery Reviews
Karen Nicely
Reviewed on Sep 20, 2023 | Richmond, VA
Timothy and the team at Secure Data Recovery were very professional, responsive, and patient. The hard-drive failure and potential loss of photos and files was very stressful for me and they explained the process and the answered my questions about the data recovery. Timothy responded directly and the team was easy to work with overall. I would recommend Secure Data Recovery.
Steven Bulifant
Reviewed on Aug 14, 2023 | Chesterfield, VA
I had a 4 bay raid setup and one of the drives failed. I tried all my local options. Geek squad couldn't help me. So after a google search I found secured data and quickly realized they were the right people for the job. They quickly and efficiently gave me instructions to ship my drives and what would happen after that. Scott was my account rep and did a great job making sure I was updated throug... Read Moreh the whole process. They were able to recover all of my data and I am thankful for their services. I would highly recommend them if you need recovery services.
Kelly Mcdonald
Reviewed on May 25, 2023 | Richmond, VA
I knew better but had not made a backup of my external hard drive…and then it failed. Luckily I found Secure Data Recovery and they were able to recover all my files. Crises averted!!
Braedon J
Reviewed on Apr 10, 2023 | Chesapeake, VA
First time utilizing any data recovery service and was blown away by how smooth everything was. Every part of the process on their end was faster than estimated and the communication was solid. Any questions I had regarding the process/device were reassuringly answered within 1 business day (both over the phone and over email).
Shaun Michael
Reviewed on Mar 07, 2023 | Moseley, VA
Eric was a pleasure to work with and very quick on response time
Raj Patel
Reviewed on Jan 18, 2023 | Glen Allen, VA
I had 200GB worth of data sitting on external hard drive that needed to be recovered. I was putting this off for a while now since I knew this could be expensive and time consuming . But then I decided to contact secure data service . Jonathan was extremely helpful from beginning and very thorough with process. Timeline was clearly established and they kept on all promise. At last I was pleasantly... Read More surprised that my data was recovered and hard drive was shipped back way ahead of time. Overall I am extremely satisfied with Jonathan and service provided by secure data services
We comply with all of the Better Business Bureau's standards of consumer service, maintaining accreditation and an A+ rating.
BBB of Richmond Accredited Company with an A+ Rating
Accreditation with the BBB comes with numerous advantages and requirements, along with regular monitoring. Our strong record of compliance with their high standard is detailed in our latest report from the BBB.
At Secure Data Recovery Services, we have built our reputation on excellent results. We have high success rates, fast turnaround times, and numerous security credentials, and for data recovery, computer users can count on us for a reliable way to avoid data loss. Secure Data Recovery Services offers a full no-recovery, no-charge guarantee with every case, and unlike many hard drive repair services in Richmond, we provide full risk-free diagnostics for standard cases. We also offer an extensive set of specialized media services, including data tape repair and RAID data recovery.
Get started with your data recovery: customer service experts are ready to set up your media evaluation.
Steps to Take When Your Storage Device Fails
When a digital device fails, you should immediately shut it down to prevent additional damage from occurring. Make a list of all of the symptoms that preceded the failure and refrain from using any data recovery programs or file utilities. Never operate a failed storage device for any reason.
Know the signs of data loss. Some of the most common failure symptoms include:
Clicking, grinding, whirring, and other unusual operating noises
Incorrect drive information in BIOS
Computer does not recognize media
Files are inaccessible, corrupt, or missing
Signs of damage from malicious software
When you notice any of these symptoms or any other warning signs that might indicate a media failure, maximize your chances to recover data: Richmond residents should contact our customer service team right away to set up an evaluation. Our specialists can quickly analyze your device to provide you with a detailed estimate.
An Effective Data Recovery Resource in Richmond
As a leader in the data recovery industry, we understand the importance of regular research and development. Our laboratory features dozens of state-of-the-art tools and advanced file utilities. We operate a Class 10 ISO 4 data recovery Cleanroom, which allows our specialists to safely perform hard drive data recovery procedures without putting your media at risk, and our certified, professional technicians have unparalleled experience with various operating systems, file types, and media formats.
Reasons to choose Secure Data Recovery Services:
No-recovery, no-charge guarantee
SSAE 18 Type II security certification
Compliance with HIPAA, FERPA, PCI-DSS, and more
Advanced facilities with a certified Class 10 ISO 4 Cleanroom
Free diagnostics for standard data recovery cases
A 96 percent success rate
Flexible case options and 24/7/365 emergency services
Whether you need a single file or terabytes of mission-critical databases, our Richmond office gives you an easy way to restore access to your data without sacrificing your confidentiality. Secure Data Recovery Services offers a high overall success rate of 96 percent across all types of media, and we treat each case with exceptional care. If you need hard drive data recovery, RAID 5 data recovery, or data repair for any digital device, start your case today. To schedule an evaluation at our Richmond office, contact us online for a free quote.