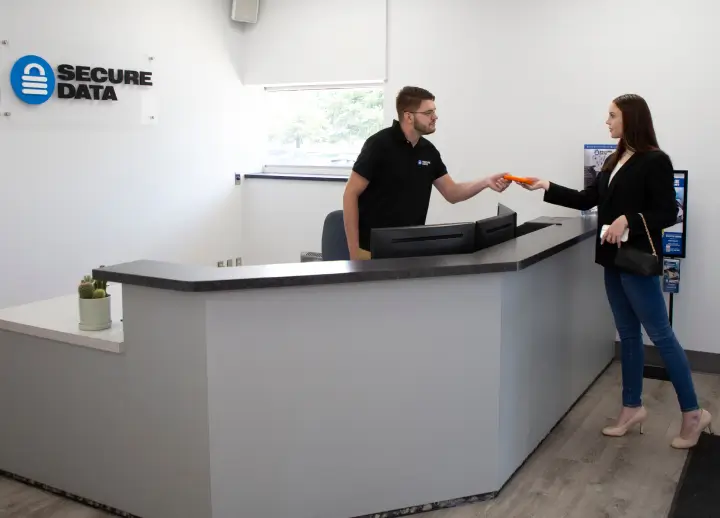 Data Recovery Services in Worthington - RAID, SSD & Hard Drive Recovery
We have supplied data recovery in Worthington, OH for over 15 years. Our engineers have experience with failure scenarios for all storage devices. Visit our store at 1337 Worthington Centre Drive, northwest of the I-71 and I-270 interchange, in the Worthington Park Shopping Centre.
Do not settle for less than the best for hard drive data recovery in Worthington, OH.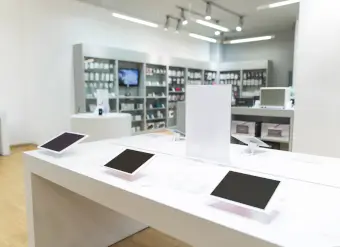 Secure Data Recovery Services
Emergency Services Available 24x7
Secure Data Recovery Near You
We have several stores throughout Central Ohio.
In addition to our Worthington location, we have a Columbus store at 413 East Broad Street, near the intersection with Cleveland Avenue, west of the Columbus Museum of Art. Our other downtown Columbus location can be found at 20 South 3rd Street, near Capitol Square and the Ohio Statehouse.
Worthington, OH data recovery is easier than ever.
Contact our representatives to start a case and receive a free consultation and no-obligation quote.
Worthington, OH Data Recovery Company
Secure Data Recovery Services is the authority in hard drive recovery, SSD recovery, and RAID recovery. Since 2007, our data recovery company has helped tens of thousands of individuals and businesses of all sizes in Central Ohio successfully recover from every type of data loss scenario imaginable. We have seen your failure type before and our team understands the importance of data in the modern world. We're ready to recover your lost data with our flexible Economy and Standard data recovery services, or immediately with our Emergency data recovery option.
What Can We Recover For You Today?
In addition to hard drive recovery and RAID recovery, we specialize in complex data loss solutions for SSD drives and other NAND-based flash memory devices, iPhone and Android smartphones and mobile devices, network-attached (NAS and SAN) storage systems, and virtual machines.
Worthington, OH Data Recovery Reviews
Triad Marketing & Media
Reviewed on May 10, 2023 | Westerville, OH
Scott took care of our bad drive and was able to get it back to us before an upcoming deadline. So far, the files appear to be recovered. The quick responses were appreciated.
Clayton Mcgary
Reviewed on Dec 30, 2022 | Dublin, OH
Great Communication/Got 100% of my data
These guys were super professional. Always got back to me quickly. Even called me when I wasn''t responding on email. They were able to get 100% of my data off a broken SATA drive. They put it on a secure external drive and mailed it back. Great service. Very happy.
Mayh3m! Da Glad8r
Reviewed on May 15, 2021 | Columbus, OH
Very impressed with the service.
I had a studio hard drive dropped and I let it sit for a while almost forgetting about it. I finally decided to ship it out to get repaired and ended up raising money to cover the cost. I was pleased to hear my actual total was a lot less than the full 1 TB price. A few files were damaged but nothing that wasn''t already backed up. Total life saver!
Pamela Caines
Reviewed on May 13, 2021 | Columbus, OH
Data Recovery at it''s BEST!!
Secure Data Recovery is #1 in my book. Our main computer went down and the hard drive was toast. Or so we thought. Contacted SDR and they successfully recovered the drive at 100%. Awesome service. Very professional. They are terrific!!
Stephanie Van Meter
Reviewed on Feb 22, 2021 | Dublin, OH
I worked with Scott at Secure Data. His customer service was excellent and my project was completed quickly and beyond expectations. I highly recommend Secure Data Recovery for any data recovery needs.
Steven Brechter
Reviewed on Jun 10, 2020 | New Albany, OH
Secure Data Recovered My Data
In 2012, I had a hard drive failure and was told at the time by three independent sources that the drive was significantly damaged and ''too far gone'' to recover the data. Among the contents of the drive were photos and videos of our daughter''s toddler years. Needless to say, we were crushed. I put the drive in a desk drawer and felt really bad about it...for 8+ years. Fast forward to 2020 a... Read Morend I thought I''d try again. I contacted Secure Data and Jake Gambatese helped me through the recovery process. I sent them the damaged drive and they recovered over 99% of the data on the drive. We were ecstatic! Virtually all the photos and videos were recovered! I cannot say enough good things about the job they did and the assistance and guidance that Jake provided. Secure Data has earned my highest recommendation for performance, service and support. Thanks, Jake!
Why Choose Secure Data Recovery in Worthington, OH?
Certified and Verified Secure
Transparent Process
Trusted and Guaranteed Results
Secure Data Recovery Services operates in world-class facilities that undergo regular SSAE 18 SOC 1, SOC 2, and SOC 3 audits to verify the integrity of all cybersecurity management control systems. This means that your data is protected at every stage of the recovery process.
Each of our Lab facilities also has a certified Class 10 ISO 4 cleanroom. This specialized environment provides state-of-the-art filtration to remove potentially harmful airborne particulates that could damage the sensitive internal components of storage devices.
Secure Data Recovery Services' facilities in Columbus have accreditation with the Better Business Bureau and maintain an A+ business rating. Your complete satisfaction is our mission. We strive to deliver the highest quality of service for every data recovery case.
For more than a decade, the engineers at Secure Data Recovery Services have built a reputation as the most reliable provider of professional data recovery in the industry. Our expert team maintains a documented 96% successful recovery rate.
We maintain partnerships with every major digital storage manufacturer to ensure our custom solutions never threaten any existing product warranties. We also invest heavily in research and development to keep pace with rapidly evolving digital storage technology.
Free Data Recovery Quote
We intimately understand all data loss scenarios and will exhaust all options technologically possible to reunite you with your lost data as quickly as possible. When you choose Secure Data Recovery Services, you get the most credentialed professionals in the industry.
Service times and exact pricing for a successful recovery always depend on the specific damage to the storage, which is why we offer free, no-risk diagnostics with every standard service.
Our quotes consist of:
Price for successful recovery
Time estimates for job
Key information about the events that led to data loss
Call 380-220-1844 to speak to a data recovery expert 24x7 and schedule your free data recovery consultation with a no-obligation price quote