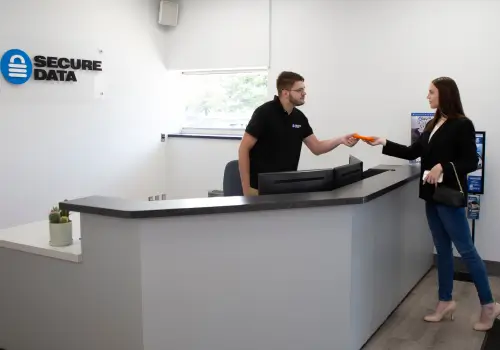 Data Recovery Services in Pine Level - RAID, SSD & Hard Drive Recovery
One of the "Best Little Towns in North Carolina," Pine Level is a close knit town of just under 2,000 people. Secure Data Recovery is proud to be the best data recovery company in the industry to assist the people of Pine Level with their data loss scenarios.
Our customers rate our services:
We Helped Thousands Get Their Lost Data Back.
With over 5,458 satisfied customers and growing, we are proud to provide outstanding customer experience and quality service that consistently exceed customer expectations.
View All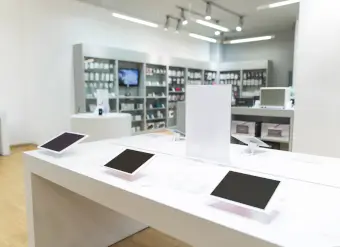 Secure Data Recovery Services
Emergency Services Available 24x7
Pine Level borders the Moccasin Creek and has an abundance of churches. Cutting through the town are several railroad tracks that bring supplies to the town's oil mill and modern cotton gin. A variety of local businesses like greenhouses and mechanics make up the city's economy as well as the larger Heritage Bank. Secure Data Recovery is there to help any resident or business with our array of featured services.
Expert Data Recovery Services
Secure Data Recovery Services is the authority in Hard Drive Recovery, SSD Recovery and RAID Recovery. Since 2007, our data recovery company has helped tens of thousands of individuals and businesses of all sizes successfully recover from every type of data loss scenario. We understand the importance of data in the modern world and with our Economy, Standard and Emergency Data Recovery Options and state-of-the art technology we are ready to get your lost data back right now.
Experience total piece of mind with a "No Data, No Recovery Fee" Guarantee.
Recovery Services We Offer
Pine Level, NC Data Recovery Reviews
Brenda Vrooman
Reviewed on Oct 10, 2023 | Supply, NC
I was in panic mode when my portable drive fell off the table. Quick call to Secure Data Recovery. I spoke with Jacob, shipped drive to him the next day. He was able retrieve years of data. I would highly recommend!
Mason Packer
Reviewed on Aug 26, 2021 | Smithfield, NC
Jonathan Nguyen was great! I had 5 devices that needed data recovery, unfortunately only 4 could be recovered, but my overall experience with Jonathan and Secure Data Recovery has been great! Jonathan has been super professional and nformative and I''ve been able to rest assured knowing that not only would Jonathan be in contact with me every step of the way, but also that my questions/concerns w... Read Moreould be addressed very quickly and I wouldn''t be left in the dark. Go Jonathan!
Millicent Bailey
Reviewed on Nov 10, 2020 | Pine Level, NC
Thought I had Lost Everything
I recently dropped my hard drive and it broke. Took it to my local hard drive repair they were unable. I was so heartbroken, all the pictured the girls and their Late father were in there. Lucky for me, my local shop suggested secure data and boy am I glad. Was able to do a full recovery with only missing a few photos but I got most of them and maybe only missing 10-12. Chris was so helpful and ve... Read Morery responsive to my emails and answered all my questions. Would definitely recommend. So glad I get to share my daughters life with with through pictures the short time their daddy had with them. Thank you so much Secure Data Recovery
Keith Bullock
Reviewed on Feb 15, 2019 | KNIGHTDALE, NC
Awesome Service! The company offers great rates to repair your hard drive.
Kaileen Knutsen Mcdonald
Reviewed on Nov 21, 2018 | raleigh, NC
My personal home PC crashed and I attempted to get it repaired locally - I was told I needed a new hard drive and that the data was irrecoverable because the drive was so damaged. I was so upset because I had years of photos (babies growing up, vacations, family milestones) as well as documents on that drive. (I know, I know, I SHOULD have been doing regular backups...) After looking at my dead... Read More hard drive sitting on my desk for a month, I decided to see if there was someone out there who might be able to retrieve SOME of my data. After comparing websites, I submitted an online inquiry to Secure Data Recovery and I immediately received a phone call back from Ryan Wiggins - he talked me through the process and answered my many questions. I''m so happy that I chose SDR: I received 99.9% of my photos and files back!! And, they came back with original filenames and in original folders like I had them on my old PC! (I had read that some data recovery services just provide you with a file dump and one has to go back and re-sort/rename all the files.) Ryan Wiggins made this entire process so easy for me and I appreciate that I had a 1-person point-of-contact. He was so responsive, helpful and knowledgeable! I highly recommend Secure Data Recovery!
Rob Stanley
Reviewed on Jun 15, 2018 | Raleigh, NC
Excellent Service during a stressful time
When my hard drive, and the MANY associated files, memories, etc. crashed recently, I reached out to Secure Data to help recover my 'digital life'. Scott Moses, my rep, was a calming presence as I was, simply put, freaking out. He explained the processes and, at every step, helped me understand what was happening and what to expect. I'd happily come back to Secure Data, but I hope to never need to... Read More do so!!
Why Choose Secure Data Recovery In Pine Level, NC?
A close knit community deserves the same amount of dedication from its data recovery company and our phone lines are open 24/7. Our customer service representatives are available to speak about your data loss situation and guide you through the recovery process. Every device we receive in our lab is given a diagnostic report with an estimated turnaround time and price point. Our standard service comes with free diagnostics and our emergency service has an average turnaround of 48 hours to limit downtime for clients looking for faster results.
Certified Practices
Our engineers work out of Class 10 ISO 4 Cleanrooms, which limit the dust particles in the air, giving your device the best chance at a full recovery. We are an SSAE 18 Type Certified company, so the people of Pine Level can rest assured that their data is kept secure throughout the entire process. In addition to our certified labs, we are:
Privacy Shield Certified
GSA Contractor Approved
Employ Apple Mac Certified technicians
Manufacturer Approved
We have five certified labs throughout the country, and over 150 drop-off locations so clients can find the most convenient solution for them. We do not void any product warranties and have an overall 96% success rate.
Knowing Common Data Loss Scenarios
The sooner the people of Pine Level can send in their damaged device, whether it be an SSD, HDD, flash drive, or mobile phone, the better chance at recovery they will have. If your device exhibits the following symptoms, power it down immediately to avoid further damage to the device.
Blue Screen of Death Errors
Disappearing files
Computer won't recognize media
Inability to power up
Our certified engineers work around the clock to recover data from devices that other companies would not take on. Call us at 800-388-1266 to learn more about Secure Data Recovery today.