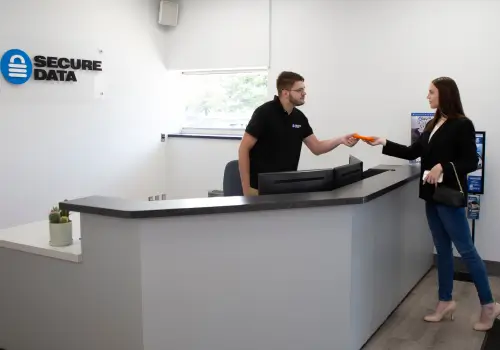 Data Recovery Services in Cary - RAID, SSD & Hard Drive Recovery
Secure Data Recovery in Cary, NC in one of the top data recovery companies in the area.

As one of the top developing cities, Cary, NC lacks a reliable data recovery source. That is why Secure Data Recovery has opened a convenient office in Cary, making it possible for companies to receive high quality data recovery services.
No matter what type of device you may have, we have the ability to recover data from virtually any media. Contact our award winning customer service team for more information today.

Our customers rate our services:
We Helped Thousands Get Their Lost Data Back.
With over 5,329 satisfied customers and growing, we are proud to provide outstanding customer experience and quality service that consistently exceed customer expectations.
View All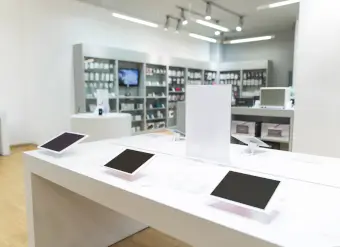 Secure Data Recovery Services
Emergency Services Available 24x7
Expert Data Recovery Services
Secure Data Recovery Services is the authority in Hard Drive Recovery, SSD Recovery and RAID Recovery. Since 2007, our data recovery company has helped tens of thousands of individuals and businesses of all sizes successfully recover from every type of data loss scenario. We understand the importance of data in the modern world and with our Economy, Standard and Emergency Data Recovery Options and state-of-the art technology we are ready to get your lost data back right now.
Experience total piece of mind with a "No Data, No Recovery Fee" Guarantee.
What Can We Recover For You Today?
Cary, NC Data Recovery Reviews
Kim Ashmore
Reviewed on Dec 15, 2020 | Cary, NC
I sent an external device to Secure Data to see what could be done to retrieve the contents. Elijah, the technician who helped me, was very quick to reach out and to answer all my questions and provide updates quickly. I opted to not retrieve these particular files due to cost, but I would definitely use their service for future projects.
Greg Meluch
Reviewed on Nov 17, 2020 | Cary, NC
Secure Data Recovery was able to turn what could have been a very distressing situation (i.e. the possible loss of 30+ years of stored data on a crashed external HF including: pictures, financials, instructional hockey lesson plans, key personal/business contacts and the draft copy of a book I had been working on for several years) into a great overall experience.

Chris Hollovary was... Read More my customer engagement interface with Secure Data. He thoroughly explained my options in great detail, answers all my questions and concerns and kept me up-to-date on the lab''s progress with the data recovery process. After the work was completed (a 97% recovery of existing files!), Chris followed up with me to ensure everything was done to my complete satisfaction and that I was able to access all of my key files.

Based on my experience with Secure Data Recovery and Chris, I highly recommend them for any data recovery challenges you may be facing.
Santiago Aguilar
Reviewed on Nov 18, 2019 | Fuquay-Varina, NC
Elijah, the technician who helped me with my broken external drive, was a great professional to work with. I could tell he made the effort to go above and beyond his line on duty. He provided great service and I was able to recover all my data which was a great relief. I would recommend this service and this technician to other people 100%. Great job!
Kelly Crisp
Reviewed on Jun 12, 2018 | Raleigh, NC
First time using SDR and was super impressed! Not only was the cost reasonable but they were able to recover ALL of my data! Will share their services/contact information with other work colleagues -- glad to know they are right down the road from our admin practice! Thank you so much!
Ryan Davis
Reviewed on May 24, 2018 | Apex, NC
After having dropped my laptop, I contacted Secure Data Recovery and have been dealing with Chris M. on a solution to get all of my important documents back. He has been very helpful throughout the entire process and very up front with the process and cost to get everything back. Though I declined due to lack of funds, if you're needing your important files and documents saved and want to feel lik... Read Moree you're actually talking to a person vs a robot, Chris M. is the man to talk to. Will definitely recommend in the future!
Hard Drive Repair in Cary, North Carolina
Drive failure is an unexpected and stressful burden. Many companies overlook that fact that they rely so heavily on the data that is stored on their drives. So when that drive fails, companies cannot properly operate. Secure Data offers quick turnaround times and 24 hour emergency services ensuring your company experiences as little downtime as possible. We also provide remote data recovery services and provide easy to use online case monitoring tools, so that you can monitor the status of your case.
What To Do When Your Drive Fails
If you believe that your drive is failing unplug it from the power source and do not attempt to recover your own data. Trying to recover your own data can create further file damage and even permanent deletion. Our engineers have decades of experience with drive repair and data recovery. Let out team of professional safely recover your data for you. Take a look at some tell-tale signs that a drive may be failing.
Clicking or other unusual sounds
Computer does not recognize media
Error messages referring to corrupt files
Visible damage to the device
Over Written files
Call our team of experts in Cary, NC today for a free device diagnostic. Our service team will provide you with additional information on convenient pick up and drop off locations, online case monitoring tools, and tell you about our no recovery, no charge guarantee.