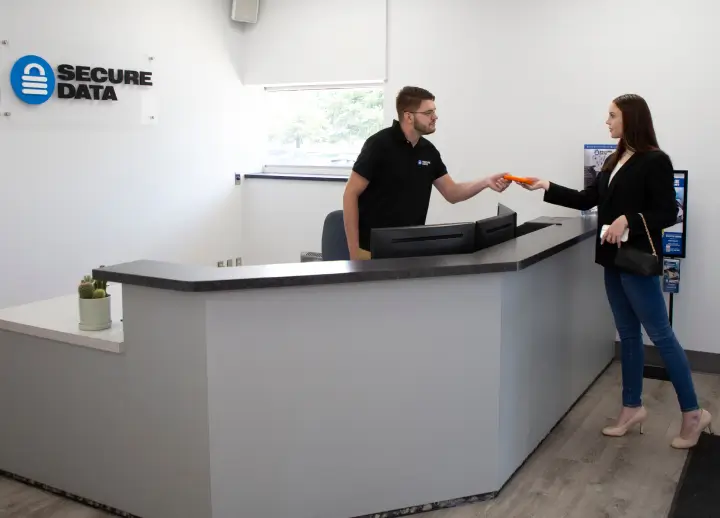 Data Recovery in Charlotte
We have served Charlotte residents with industry-leading data recovery services for over 15 years. Retrieving information from broken hard drives, solid-state drives, and servers has never been more convenient or secure. Visit our downtown location on North Tryon Street, at the intersection with West Trade Street, several blocks east of Romare Bearden Park.
Trust the experts for data recovery in Charlotte, NC. With free evaluations and a "No Data, No Recovery Fee" guarantee, we provide the most comprehensive hard drive data recovery in Charlotte, NC.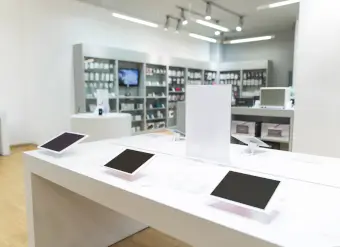 Secure Data Recovery Services
Emergency Services Available 24x7
Secure Data Recovery Near You
Need data recovery services in Charlotte, NC? With three locations in the Charlotte metropolitan area, we have a store near you. In addition to the above location, we have a store at 970 Branchview Drive Northeast in Concord, just off Interstate 85, close to the Carolina Mall. Or stop into our Matthews store, located at 3521 Matthews-Mint Hill Road, near the roundabout with Idlewild Road.
Charlotte data recovery is easier than ever.
Call us now or stop into one of our stores for a free consultation and quote.
Charlotte Data Recovery Company
Secure Data Recovery Services is the authority in hard drive recovery , SSD recovery , and RAID recovery. Since 2007, our data recovery company has helped tens of thousands of individuals and businesses of all sizes in the Charlotte metropolitan area successfully recover from every type of data loss scenario imaginable. We have seen your failure type before and our team understands the importance of data in the modern world. We're ready to recover your lost data with our flexible Economy and Standard data recovery services, or immediately with our Emergency data recovery option.
What Can We Recover For You Today?
In addition to hard drive recovery and RAID recovery, we specialize in complex data loss solutions for SSD drives and other NAND-based flash memory devices, iPhone and Android smartphones and mobile devices, network-attached (NAS and SAN) storage systems, and virtual machines.
Charlotte, NC Data Recovery Reviews
Jan Wharton
Reviewed on Feb 15, 2023 | Winston-Salem, NC
Excellent service! Easy process
Secure Data Recovery rescued years of family planning photos, videos, and recordings that were on a hard drive that stopped working. We had no other backups of this data! Eric guided us through the process of starting with sending the hard drive to the company with a prepaid label. We then received a list of recovered files, and finally received a new compact hard drive with the recovered data as ... Read Morewell as the old hard drive. So happy with the outcome! Worth every penny. Thank you!
Noreal Florence
Reviewed on Aug 12, 2022 | Fletcher, NC
Great Customer Engagement, Data Recovered!
I was in a pickle. The last two years of my life was on my flash drive and it wasn''t reading in any computer. Val Krivenko was helpful from the start of the process until the end. He helped me understand the process and what to expected. He responded quickly to all my random questions and he even worked with to ensure I could afford the data recovery. I am truly in debt to Val and Secure Data Rec... Read Moreovery. They saved me a ton of time and heartache. Thank you!
C. Donnell Mitchell
Reviewed on Feb 21, 2021 | Chapel Hill, NC
Satisfied customer. Fast, professional, and clear
I was surprised I needed this level of data recovery being a computer professional myself. Failures usually don''t sneak up on you but this one did.
Anthony Lupica explained the process very clearly, kept me updated as to what was going on, and met expectation. I hope to never have to use their services again as a I move EVERYTHING to cloud backup instead of just important stuff because some... Read Morething not valuable today could be tomorrow. However, if I find myself needing data recovery, Secure Data is who I''ll be calling and hopefully Anthony or someone like him will be able to assist.
Robert Truesdale
Reviewed on Sep 23, 2020 | Saint Matthews, SC
Professional Service, Quick Turnaround
Very pleased with our Sedure Data experience. We were able to hand-deliver the faulty drive to a local tech vendor that facilitated shipping of the unit. Within a very short period of time we had heard back from their analysts regarding options for recovering the unit via the account representative we were assigned. This is one of those services you don''t hope to need frequently but if we ever do... Read More again this is where we''ll go.
Travis Mann
Reviewed on Jun 10, 2020 | Charlotte, NC
Awesome customer service!
This was my first time needing such a service and Eli provided excellent care through the whole process. He provided clear explanations of each step I should take with quick responses and checkpoints all along the way. No hidden surprises or time wasted on waiting for answers- Would use again!
Tanji Hall
Reviewed on Sep 30, 2019 | Charlotte, NC
This experience was amazing!! Eli really came through when I was in a bind. I will definitely recommend this company because of their professionalism and excellent quality of service.
Why Choose Secure Data Recovery in Charlotte?
Certified and Verified Secure
Transparent Process
Trusted and Guaranteed Results
Secure Data Recovery Services operates in world-class facilities that undergo regular SSAE 18 SOC 1, SOC 2, and SOC 3 audits to verify the integrity of all cybersecurity management control systems. This means that your data is protected at every stage of the recovery process.
Each of our Lab facilities also has a certified Class 10 ISO 4 cleanroom. This specialized environment provides state-of-the-art filtration to remove potentially harmful airborne particulates that could damage the sensitive internal components of storage devices.
Secure Data Recovery Services' facilities in Charlotte have accreditation with the Better Business Bureau and maintain an A+ business rating. Your complete satisfaction is our mission. We strive to deliver the highest quality of service for every data recovery case.
BBB of Charlotte - Accredited Company with an A+ Rating
North Carolina's residents and businesses depend on the BBB's company reviews to verify high standards of service. You can read about those standards, and our history of compliance with them, in our latest review from the BBB.
For more than a decade, the engineers at Secure Data Recovery Services have built a reputation as the most reliable provider of professional data recovery in the industry. Our expert team maintains a documented 96% successful recovery rate.
We maintain partnerships with every major digital storage manufacturer to ensure our custom solutions never threaten any existing product warranties. We also invest heavily in research and development to keep pace with rapidly evolving digital storage technology.
Free Data Recovery Quote
We intimately understand all data loss scenarios and will exhaust all options technologically possible to reunite you with your lost data as quickly as possible. When you choose Secure Data Recovery Services, you get the most credentialed professionals in the industry.
Service times and exact pricing for a successful recovery always depend on the specific damage to the storage, which is why we offer free, no-risk diagnostics with every standard service.
Our quotes consist of:
Price for successful recovery
Time estimates for the job
Key information about the events that led to data loss
Call 980-322-0598 to speak to a data recovery expert 24x7 and schedule your free data recovery consultation with a no-obligation price quote.