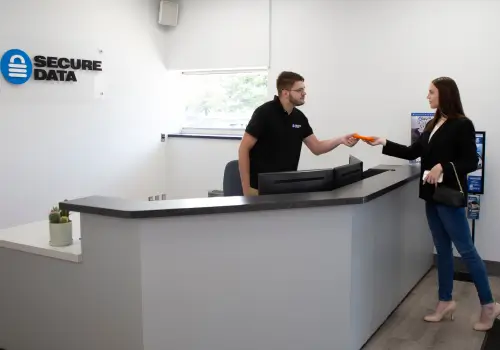 Data Recovery Services in Great Neck - RAID, SSD & Hard Drive Recovery
Secure Data Recovery offers unique data recovery solutions to the businesses and individuals of Great Neck, NY. Data failure can happen when least expected, leaving you and your business at risk. Secure Data Recovery in Great Neck, NY can help with any type of data failure, and get your data back quickly.
Our customers rate our services:
We Helped Thousands Get Their Lost Data Back.
With over 5,331 satisfied customers and growing, we are proud to provide outstanding customer experience and quality service that consistently exceed customer expectations.
View All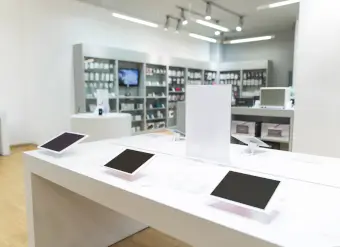 Secure Data Recovery Services
Emergency Services Available 24x7
Whether you operate a large corporation like United Capital Corp or a smaller business like our neighbors at Ted Emmerich Construction, you can count on us to retrieve your data. Our team is skilled and has experience with every data recovery and failure scenario; thereby making us experts at recovering your information, no matter the state of your storage media.
Expert Data Recovery Services
Secure Data Recovery Services is the authority in Hard Drive Recovery, SSD Recovery and RAID Recovery. Since 2007, our data recovery company has helped tens of thousands of individuals and businesses of all sizes successfully recover from every type of data loss scenario. We understand the importance of data in the modern world and with our Economy, Standard and Emergency Data Recovery Options and state-of-the art technology we are ready to get your lost data back right now.
Experience total piece of mind with a "No Data, No Recovery Fee" Guarantee.
What Can We Recover For You Today?
Great Neck, NY Data Recovery Reviews
Oliver Bohorquez
Reviewed on Sep 22, 2023 | Bronx, NY
One of my company''s HDDs failed and Scott McMacken and Secure Data were able to recover all our files for us. Service was quick and Scott was always there to answer any questions we had throughout the process. Highly recommend!
Ellen Ribner-Gutierrez
Reviewed on Jan 09, 2023 | Mount Kisco, NY
Over 20 years of my business were on my hard drive when it stopped working...but Da iel reassured me they could recpver it and sire enough they did. He was kibd, respectful and reliable. He put me at ease and followed up consistently to update me on the progress of my recovery.
Mallory Simon
Reviewed on Dec 23, 2022 | Bayside, NY
Excellent service and results
I was devastated when my hard drive failed and I could not figure out how to access any data because I needed it and this was the only placed I had backed it up. But I worked with Jake, who was wonderful, to figure out all of my options. Jake explained all of the options to me, really broke down all of the possibilities and stayed in constant communication when needed through e-mail and/or phone. ... Read More

In the end, nearly ALL of my data was able to be restored. I couldn''t be happier with the customer service I received in what I expected to be an even more difficult process. I would highly recommend the services.
David Glatter
Reviewed on Nov 01, 2022 | Plainview, NY
My experience with Secure Data and my rep Scott has been positive. My questions were answered, the process was simple and my data has been recovered. I would recommend this service for a crashed hard drive. Thanks SDR!
Chris Krako
Reviewed on Oct 12, 2022 | Glen Cove, NY
Excellent Service and Results
I had an external drive which contained important tax and personal documents. It also contained hundreds of scanned photos dating back almost 20 years. I was crestfallen when I attempted to access the device and was unable to. Losing my wife last year, the inability to recover those memories would have been devastating. I reached out to Secure Data Recovery and spoke with Daniel, one of their acco... Read Moreunt representatives. He advised me that the device I was using was one with which they had a great deal of experience and he was very optimistic about their ability to recover all or most of the data. Luckily, he was correct and I was able to get back all of the documents stored on the device. Thank you Secure Data Recovery- well done!
???Andrea
Reviewed on Sep 27, 2022 | Hartsdale, NY
I was trying to recover data from three old family computers that had been "kept in storage" by a friend of our family. In actuality, the computers had been tampered with: passwords changed and data deleted. Eric promptly answered all of my many questions, then he and his team were able to recover the data and send it to me quickly and efficiently. Eric, especially, went above and beyond with cust... Read Moreomer service, and I highly recommend Secure Data Recovery!
Reliable Recovery Solutions
With decades of experience, Secure Data Recovery is one of the most reliable data recovery companies in the nation. Together with the hard work from our engineers in Great Neck and our investment in top of the line industry equipment, we have been able to continuously uphold a 96% success rate. That is not the only reason to put your trust in Secure Data. We were one of the first data recovery companies to become a GSA approved contractor and to receive an SSAE 18 Type II Soc I, II, and III Certification, along with being the only data recovery company that operate Class 10 ISO 4 cleanrooms. This means that your devices are not only given the best chance at recovering your data, but they are also secure and protected when in our facilities.
Advantages of Choosing a Reliable Data Recovery Company in Great Neck, NY
24/7 Live Customer Support
Money Back Guarantee
Easy Pick up and Drop Off
Online Case Monitoring Tools
Free Diagnostics
Same Day Emergency Services
To get the most out of your data recovery, call Secure Data Recovery today. When you speak to one of our knowledgeable team members, inquire about what we can do for you with our free diagnostics and no data no recovery fee policy. They are available 24 hours a day, 7 days a week, and can answer any questions you may have. For fast data recovery services in Great Neck that you can count on, call Secure Data Recovery today.