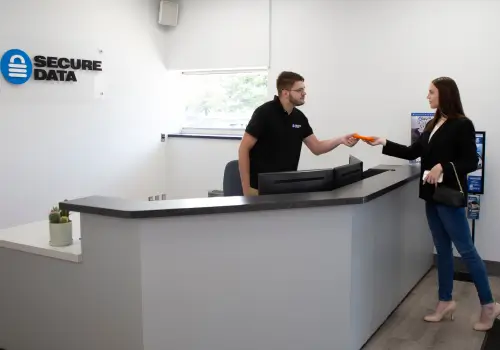 Data Recovery Services in Albuquerque - RAID, SSD & Hard Drive Recovery
We have served Greater Albuquerque with comprehensive data recovery services since 2007. Our technicians have repaired and recovered data from thousands of failed hard drives, SSDs, servers, and other storage devices. Visit our convenient location at 2501 San Pedro Drive, near the intersection with Prospect Avenue and west of Coronado Center, for hard drive data recovery in Albuquerque.
Trust the experts in Albuquerque data recovery.
Our customers rate our services:
We Helped Thousands Get Their Lost Data Back.
With over 5,453 satisfied customers and growing, we are proud to provide outstanding customer experience and quality service that consistently exceed customer expectations.
View All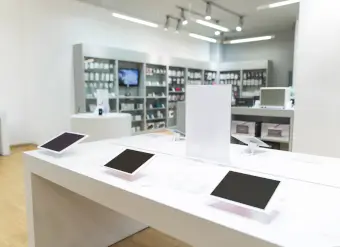 Secure Data Recovery Services
Emergency Services Available 24x7
Secure Data Recovery Near You
Looking for data recovery services in Albuquerque? Stop into our Uptown store to start a case.
In addition to our Albuquerque location, we have several shops throughout the Southwest. For residents of southern New Mexico, we have multiple stores in the El Paso metropolitan area. Visit our 300 Resler Drive location in northwest El Paso. You can also find us in Kern Place at 3500 North Mesa Street, on the corner of Mesita Drive, just north of the UTEP campus. In northeast El Paso, we have a store at 9930 Dyer Street.
Contact or visit one of our locations to start the streamlined data recovery process.
Albuquerque Data Recovery Company
Secure Data Recovery Services is the authority in hard drive recovery, SSD recovery, and RAID recovery. Since 2007, our data recovery company has helped tens of thousands of individuals and businesses of all sizes in Greater Albuquerque successfully recover from every type of data loss scenario imaginable. We have seen your failure type before and our team understands the importance of data in the modern world. We're ready to recover your lost data with our flexible Economy and Standard data recovery services, or immediately with our Emergency data recovery option.
Recovery Services We Offer
In addition to hard drive recovery and RAID data recovery, we specialize in complex data loss solutions for external hard drives, SSD and other flash drives, Apple iPhone and Android smartphones and mobile devices, network-attached (NAS and SAN) storage systems, macbook laptops and mac desktop computers, and virtual machines.
Albuquerque, NM Data Recovery Reviews
John Jones
Reviewed on Oct 26, 2023 | Albuquerque, NM
Secure Data Recovery was recommended when an external drive failed recently. The service from Eric and team included extremely quick responses and thorough and free evaluation of drive recovery. Once diagnosed, explananation of the options was clear and data recovery resulted in saving months, if not more, of rebuilding work in design files. I would not consider another option if such issue arose ... Read Moreagain.
Carlin Van Schaik
Reviewed on Jun 23, 2023 | Las Cruces, NM
They were able to recover my data.
Fluffhead
Reviewed on Nov 16, 2022 | Anthony, NM
When your external hard drive takes a crap it can be a stressful and uncertain time. However, Secure Data Recovery and Jake Gambatese changed that and made the experience the best it could possibly be, considering the circumstances. Excellent customer service and communication throughout the entire process. They went above and beyond and even had my data back to me sooner than anticipated. I h... Read Moreighly recommend them, but hope to never need their service again.
Steven Sesnie
Reviewed on Jun 16, 2021 | Sandia Park, NM
I had a RAID1 WD external hard drive with 5TB of data become corrupted without warning. The data could only be partially backed up so I needed this copy of the data restored. Secure Data Recovery worked with me on a solution to get the data back, which was a major stress relief for me! They were easy to contact and kept me informed on progress which I really appreciated.
Alexander Sutulov
Reviewed on May 20, 2021 | Corrales, NM
We all have gone through the experience of losing data; who do you trust? Who do you rely upon? Big questions in the times we are going through.

In this respect, human contact, not a robot, is of the essence. Furthermore, if the connection is of empathy, the more trust you will gain. Under these conditions, I surrendered my external hard drive, and the result was unequivocal!

... Read More/>Kyle Crawford''s amiability and follow-up, combined with Anthony Lupica''s technical diligence, make Secure Data Recovery a reliable source of data recovery services.

Thanks, guys, for a job well done!
Rebecca Woontner
Reviewed on May 04, 2021 | Santa Fe, NM
I sent in a hard drive for recovery, and Scott McMacken was able to not only answer all my questions, but worked with me to meet my budget and get my data back even faster than I had anticipated. Highly recommended!
Why Choose Secure Data Recovery in Albuquerque?
Certified and Verified Secure
Transparent Process
Trusted and Guaranteed Results
Secure Data Recovery Services operates in world-class facilities that undergo regular SSAE 18 SOC 1, SOC 2, and SOC 3 audits to verify the integrity of all cybersecurity management control systems. This means that your data is protected at every stage of the recovery process.
Each of our Lab facilities also has a certified Class 10 ISO 4 cleanroom. This specialized environment provides state-of-the-art filtration to remove potentially harmful airborne particulates that could damage the sensitive internal components of storage devices.
Secure Data Recovery Services' facilities in Albuquerque have accreditation with the Better Business Bureau and maintain an A+ business rating. Your complete satisfaction is our mission. We strive to deliver the highest quality of service for every data recovery case.
For more than a decade, the engineers at Secure Data Recovery Services have built a reputation as the most reliable provider of professional data recovery in the industry. Our expert team maintains a documented 96% successful recovery rate.
We maintain partnerships with every major digital storage manufacturer to ensure our custom solutions never threaten any existing product warranties. We also invest heavily in research and development to keep pace with rapidly evolving digital storage technology.
BBB A+ Certified Data Recovery Company
Our Albuquerque facility offers you the gold company standard of accountability through full accreditation with the Better Business Bureau.
BBB of Albuquerque, New Mexico - Accredited Company with an A+ Rating
The BBB takes its standards of accreditation from eight principals of trustworthiness it has identified. You can read about how we apply those principals in our full company review from the BBB.
Free Data Recovery Quote
We intimately understand all data loss scenarios and will exhaust all options technologically possible to reunite you with your lost data as quickly as possible. When you choose Secure Data Recovery Services, you get the most credentialed professionals in the industry.
Service times and exact pricing for a successful recovery always depend on the specific damage to the storage, which is why we offer free, no-risk diagnostics with every standard service.
Our quotes consist of:
Price for successful recovery
Time estimates for job
Key information about the events that led to data loss
Call 505-792-6624 to speak to a data recovery expert 24x7 and schedule your free data recovery consultation with a no-obligation price quote.