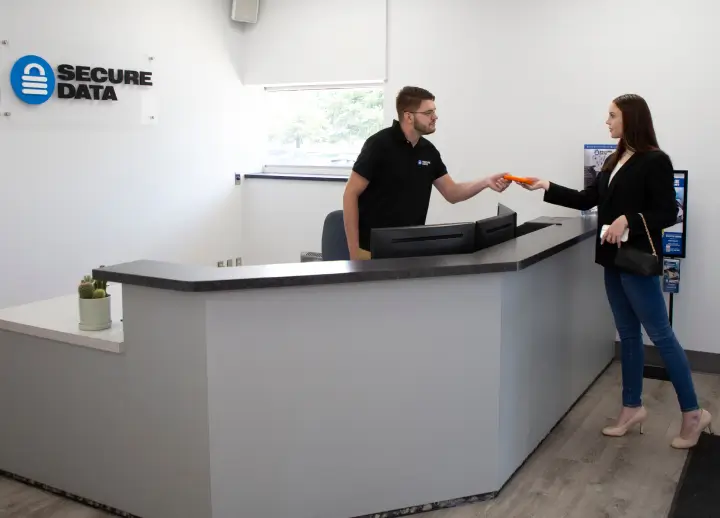 Certified Hard Drive Recovery in Kansas City, MO
Secure Data Recovery Services offers a full set of data recovery options for residents of Kansas City.
With numerous security credentials and advanced media repair technology, we deliver exceptionally consistent results for hard drive recovery.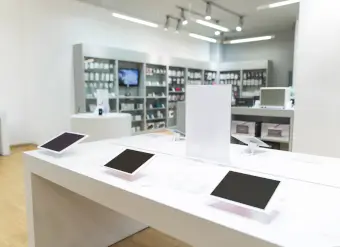 Secure Data Recovery Services
Emergency Services Available 24x7
Kansas City is both the largest city in Missouri and the state's most economically active city. Data loss can have serious consequences for local computer users; our office provides access to the industry's best set of data services, including hard drive data recovery, data tape repair, RAID repair, and RAID data recovery.
Expert Data Recovery Services
Secure Data Recovery Services is the authority in Hard Drive Recovery, SSD Recovery and RAID Recovery. Since 2007, our data recovery company has helped tens of thousands of individuals and businesses of all sizes successfully recover from every type of data loss scenario. We understand the importance of data in the modern world and with our Economy, Standard and Emergency Data Recovery Options and state-of-the art technology we are ready to get your lost data back right now.
Experience total piece of mind with a "No Data, No Recovery Fee" Guarantee.
What Can We Recover For You Today?
Kansas City, MO Data Recovery Reviews
John Joyce
Reviewed on Apr 27, 2023 | Lee's Summit, MO
I worked with Scott McMacken who did a fantastic job walking me through this data recovery process over the phone. Time was of the essence for me, as I had critical business files on a failed HD, and so Scott helped me arrange for express/overnight/weekend service including diagnostics and a recovery quote. I got back a replica drive with every last byte of data I had lost, which helped me recov... Read Moreer my data to my new system very quickly, within hours in fact. My only regret was not reaching out to Secure Data Recovery sooner, as I wasted several days watching my cloud backup come down a few gigs per day. It would have taken way too long to wait for the cloud recovery to finish. Highly recommend these guys to anyone in a real bind in terms of data recovery.
Bill Papin
Reviewed on Jan 29, 2021 | Saint Charles, MO
Elijah has been very helpful through our whole process of recovering 17 years of family photos. I can't thank him enough for working step by step with me the whole way. This is not a common problem for most and he made it easy to understand.

Thanks,

Bill
Karl Sestak
Reviewed on May 28, 2020 | Weldon Spring, MO
Couldn''t Ask for Better Service!
These guys are great. I dealt with Elijah and honestly, I''m not sure there was anything he could have done better. Prompt. Courteous. Great follow-up. Two thumb up to Eli and the Secure Data team.
Tracy Speller
Reviewed on Feb 25, 2020 | Creve Coeur, MO
Thank you for recovering my pictures and all the data I thought I had lost!!!!!! I am so happy!!!!
Leah Gunn
Reviewed on Nov 12, 2019 | Independence, MO
All right folks. If you are reading this you probably are where I was about a month ago: SOL with an external hard drive that has given up the ghost.

In my case I had about six irreplaceable client files that somehow had not gotten backed up onto my cloud and lo-and-behold those six files were only on this external HD that decided it wanted to go out like James Dean and crash way too y... Read Moreoung.

There was ZERO chance of these files being recreated. I HAD to have the originals.

Like any small business owner, I did what we all do when something goes wrong:
FREAK THE EFF OUT and try to fix it myself.

I downloaded softwares, called in favors, prayed like a sinner on the front row of church, talked to all of the uber-geeks I know. They all said the same thing: the drive is deader than RDJ''s career before Iron Man.

I was a wreck about my situation. I was entering into my busiest season of the year with work and I did NOT have time to figure this out or wait around. I needed a solution and I needed it way sooner than later!

At this point I had two options:
1.) Throw myself off of a cliff.
2.) Call in the big guns.

I reached out to a few different data recovery companies after googling. Secure Data was the first to reach out to me after filling out the initial contact form.

I was assigned a fellow named Elijah Robinson, and lemme tell you something... what a capital fellow he is!

It honestly felt like he was sitting on his computer, staring at his inbox, just waiting for me to ask a question because his response time was insane. I am talking like this man''s finger probably break ground speed records. I didn''t know it was physically possible for customer service employees to actually respond in a timely manner much less typically within five minutes during business hours.

I swear I got whiplash once from how quickly he responded.

Not only was his response time mind-blowingly amazing - he really knew his stuff.

As mentioned before: I was a wreck.

I''m a generally high strung person (like I probably make a racehorse on speed look like Matthew McConaughey playing naked bangos) and this whole thing had me pretty riled, but Elijah really took the time to make sure I was informed about everything that was going on each step of the way.

I never had to wonder what was going on, what step of the process they were on, or any of that. He even helped me out big time when the drive I sent in for the information to be transferred onto ended up being too small - he got a larger device for me at no extra charge AND THEN OVERNIGHTED THE PACKAGE TO ME. Like. Seriously. What business does that?

Plus everyone seems to know that Eli is the best. When I signed the agreement for the services to be rendered and selected my package there was a bit of a glitch on the website so I called into their support line. Even the gentleman that walked me through correcting the website error mentioned how nice Eli was which I thought was very telling.

Elijah was literally like customer service Xanax for me through this entire super stressful experience.

Spending 1k++ to recover 6 files sucks, absolutely. There is no arguing that, but I''ll be real. The level of service and care that was provided me through the entire process made it not seem as awful.

Plus my files all came back to me safely and securely and are now backed up on my cloud as well as the new drive that was sent to me.

So MORAL OF THIS OBNOXIOUSLY LONG REVIEW:
1.) Back up your shiz.
BUT IF YOU SCREW UP LIKE I DID
2.) Use SecureData to help you out and ask for Eli.




Bethany Johnston Herrman
Reviewed on Oct 27, 2019 | Osborne, KS
Thanks to Elijah, and the data recovery team for a 99% successful recovery of my data. I had six years worth of photos lost and they were able to get them all back for me. Totally worth it. Great communication and professional service.
We comply with all of the Better Business Bureau's standards of consumer service, maintaining accreditation and an A+ rating.
BBB of Kansas City Accredited Company with an A+ Rating
Accreditation with the BBB comes with numerous advantages and requirements, along with regular monitoring. Our strong record of compliance with their high standard is detailed in our latest report from the BBB.
Our versatile turnaround options make the data recovery process affordable for all of our customers. Whether you want to quickly regain access to a database on a damaged RAID server or you need personal photographs from a corrupt camera card, we can help you choose an appropriate service option that meets your budget for data recovery. Prospective Kansas City clients can trust the professional, certified experts at our local facility for our ability to provide quick results while ensuring the confidentiality of our client's data.
Advantages of working with the experts at Secure Data Recovery Services:
Experienced engineering teams and advanced technology
Multiple turnaround options including 24/7/365 emergency services
No-recovery, no-fee guarantee
SSAE 18 Type II SOC 1 certification and other security credentials
Warranty-safe services for all digital devices
Fast service through our Kansas City hard drive data recovery office
Secure Data Recovery Services also offers diagnostics through our local office. By evaluating your device on-site, we can give you an accurate price quote and turnaround estimate before starting on your case. We provide free diagnostics for all standard data recovery and hard drive repair services in Kansas City, and we will never void your warranty while performing case evaluations. Contact our customer service team today to get started.
State-of-the-Art Kansas City Data Recovery Facilities with Certified Security
In order to safely recover data from damaged hard drives and other complex digital devices, engineers need advanced technology. We specialize in media repair and file recovery, and for many years, we have invested in our laboratory in order to treat each case as effectively as possible.
Because of our experienced staff and commitment to next-generation technology, we maintain an overall success rate of 96 percent at our facility in Kansas City. RAID 5 data recovery and hard drive data recovery are performed simultaneously with hardware repair to minimize down time. We also offer a comprehensive guarantee: If we cannot recover your requested files, we will not process a service charge for your case. When coupled with our risk-free diagnostics and free quote, our no-recovery, no-fee policy gives you peace of mind as your case progresses.
Security is another important aspect of our services, and we were the first data recovery provider to earn a SSAE 18 Type II certification. We also hold additional compliance certifications, and we operate a safe media repair environment with a certified Class 10 ISO 4 Cleanroom. We specialize in data recovery, and our teams always work to guarantee a successful outcome for every case.
What to Do When a Digital Storage Device Fails
Hard drives and other digital storage devices can suffer serious damage following a failure, so you should immediately disconnect any failed device. Keep your system turned off to increase your chances of full data recovery; Kansas City residents should contact Secure Data Recovery Services as soon as possible to discuss recovery options.
Never make any attempt to repair a mechanically damaged device, as you may cause permanent data loss by exposing sensitive components to an improperly maintained environment. Likewise, you should not run data recovery software, as this can contribute to file corruption under certain circumstances.
Our local engineers are experienced in all types of media failure, file damage, and hard drive recovery. Prospective Kansas City computer users can visit our local facility for quick evaluation or fill out our recovery form online.
Our teams can treat all failure scenarios, including:
Hard drive crashes and mechanical damage
RAID rebuild failures
Accidental overwrites, virus damage, and user error
Electrical damage
Fire, smoke, water, and environmental damage
At Secure Data Recovery Services, we treat every case as a priority. Our teams have access to dozens of dedicated tools, and our excellent security systems protect your files throughout the recovery process. We are also proud to offer a no-data, no-fee guarantee and free diagnostics to help you avoid unnecessary risks when pursuing professional data recovery. Secure Data Recovery Services offers the most flexible options around to recover data. Kansas City residents can schedule a visit to our office or receive more information by contacting our customer service team today.